Flowers are seriously powerful when it comes to your wedding, creating a scent, a mood and a look for your own style, your ceremony and your reception. But that doesn't mean they don't come at a price. If you're panicking about the cost of your favourite flowers, you're not alone. But there are alternatives you can have instead of the most expensive blooms.
Calla Lilies For Tulips
Long, elegant calla lilies are breath-taking for bridal bouquets. They give a big impact without needing too many stems, but they might be a little out of your budget. While they might not be the first thing that comes to mind, tulips are vibrant with big flower heads and come in a variety of colours. The perfect choice for your bouquet.
Peonies For Carnations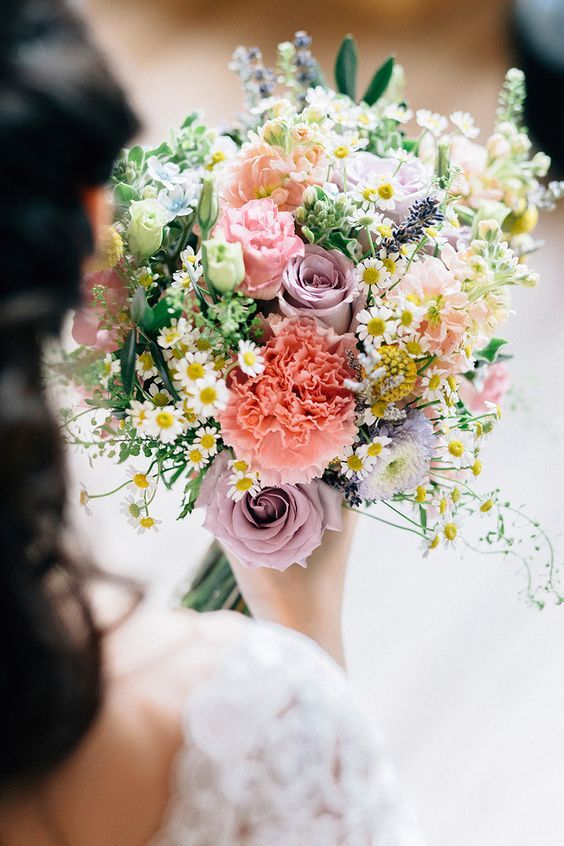 Peonies are stunning but they can be very expensive, especially out of season. Carnations are more cost-effective and come in a huge range of colours. When grouped together the right way, they can mimic the textured look of peonies perfectly.
Hydrangeas For Stock Flowers
Stock flowers may not sound like the most appealing thing to add to your bouquet, but these strong-scented beauties will brighten up any bouquet. You can get them in the same colours you want your hydrangeas to be for a fraction of the cost.
Lilies Of The Valley For Sweet Peas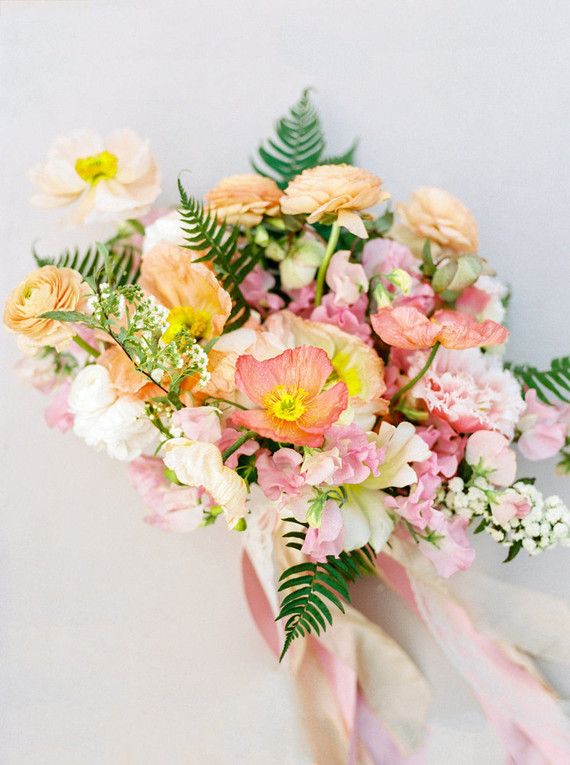 Lily of the valley is a beautiful, delicate white bloom that will make any bridal bouquet look stunning. But, they can be quite costly, especially out of season. However, if you want the lily of the valley effect without the price tag, sweet pea is much more cost-effective, and come in a range of colours as well.
Stephanotis For Bouvardias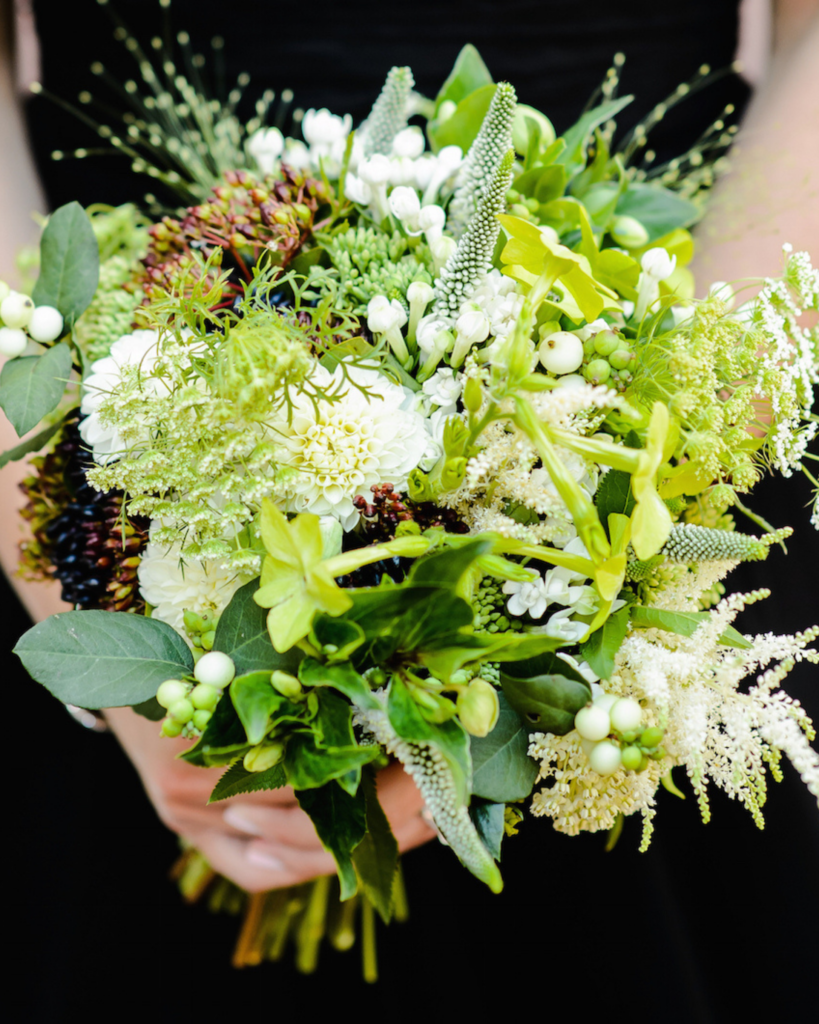 While these beautiful white blooms are gorgeous and sweet-smelling, they're often used as fillers, so they can be easily swapped for a more cost-effective flower. Bourvardias are slightly smaller but their bright colour will deliver the perfect impact to fill your bridal bouquet.
Orchids For Cherry Blossoms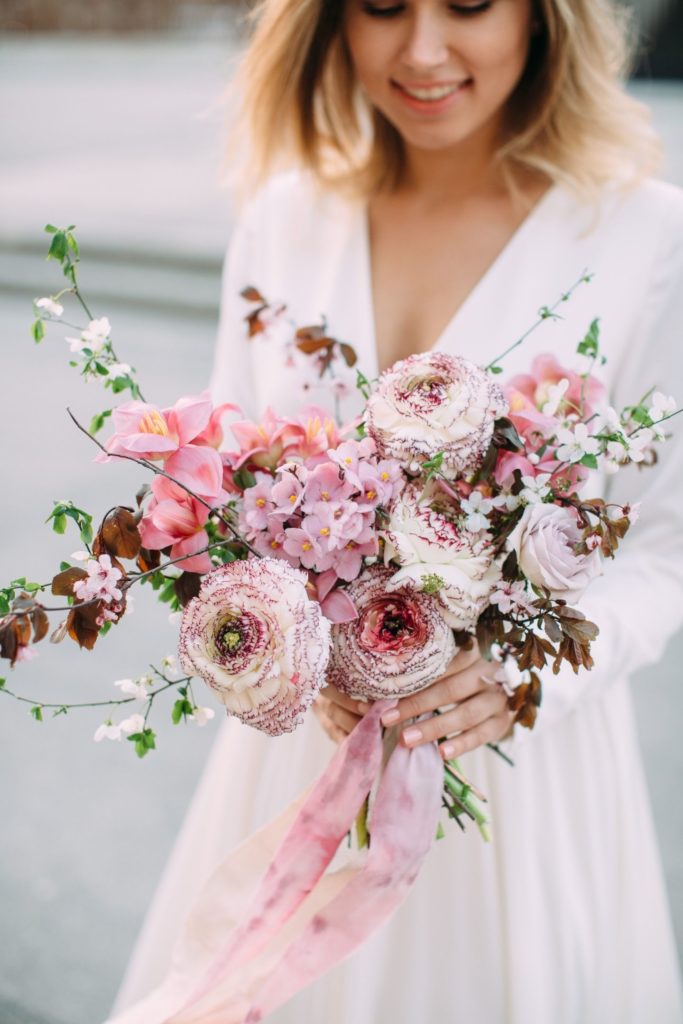 Orchids can vary greatly in their own way, but no matter which ones you opt for, they all carry a pretty hefty price tag. A good alternative is branches of cherry blossoms with the added bonus of having more blooms for less.
Gardenias For White Freesias
Gardenias are beautiful and smell heavenly but they're usually sold as single stems and, as such, can be on the expensive side. White freesias can offer you the same white canvas as part of your bouquet. Aside from a more budget-friendly price, freesias tend to be sturdier than gardenias.
- Jenny