1. "I want my hen to be a week in Portugal"
Rule number one about being a bride: don't start frivolously spending your friends' money. Just because you've saved for your week-long getaway of a hen doesn't mean you can expect the rest of your bridal party to follow suit. Bear in mind the money your dream hen will cost every bridesmaid and be mindful that just because you can afford it doesn't mean they can – especially before they've even arrived at the wedding.
2. "Let me tell you more about my wedding"
We know your wedding is very exciting and of course your bridesmaids will be the ones you talk about it to the most, but please don't bombard them with thousands of conversations about your wedding and nothing else. Just because your wedding is taking up most of your life, doesn't mean it's all your bridesmaids want to hear. No bride should talk non-stop about their wedding.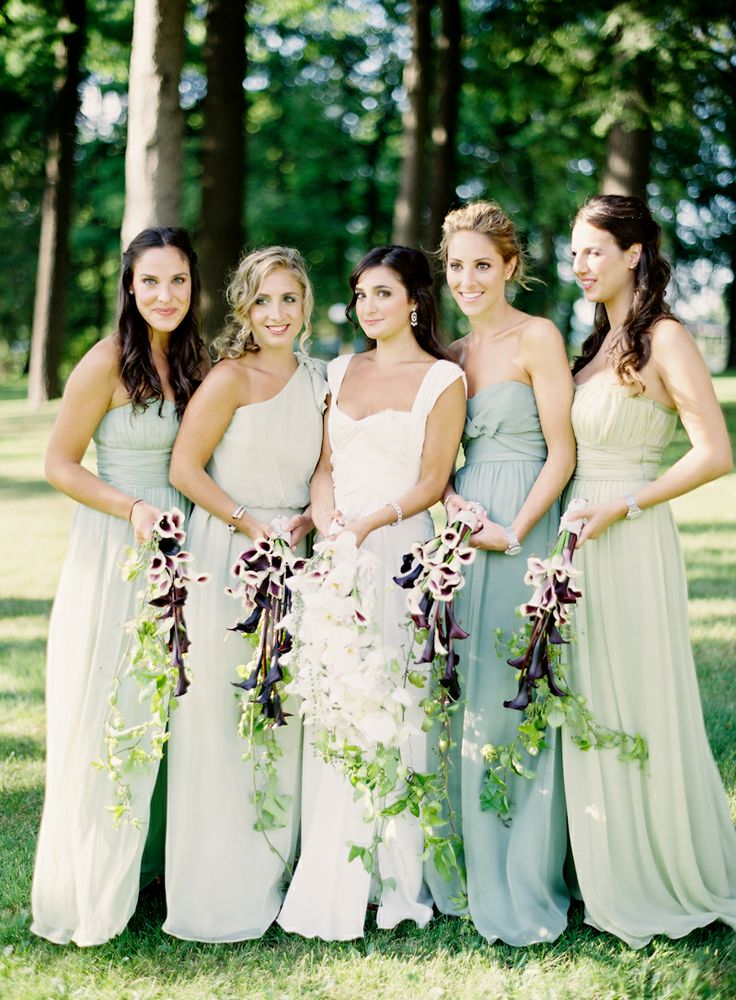 3. "I don't want you to look better than me"
This is one of the cardinal rules for brides. You shouldn't want your bridesmaids to look bad on your wedding day. Of course you should want all eyes on you, but that's a given. You're the bride and everyone will be looking at you, no matter how good your bridesmaids look. In fact, the only thing you will gain from ensuring your bridesmaids don't look well are bad photographs and tense friendships.
4. "I know you hate pink but I picked pink dresses anyway"
It's important to involve your bridesmaids in the dress choosing process. It is your wedding and you might have a specific idea about what you want for your bridesmaids, you should get their opinions too. It's not good when you don't take their feelings into account, especially if they have a particular colour, shape or style that they feel insecure about. It might bring them back to the thoughts that you're trying to make them look bad.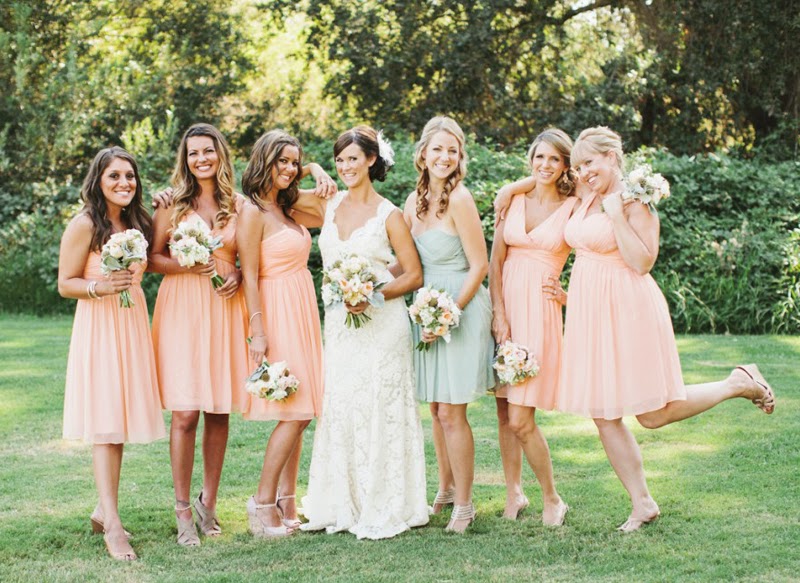 5. "I want everyone to wear extensions"
Ok, we know you might want your bridesmaids to look a certain way on your wedding day, and of course that means picking their outfits. However, it's not good etiquette to insist on extensive tan, hair changes or other such things. If you're insisting on your bridesmaids getting their hair done and styled a certain way, you better be prepared to pay for it for them.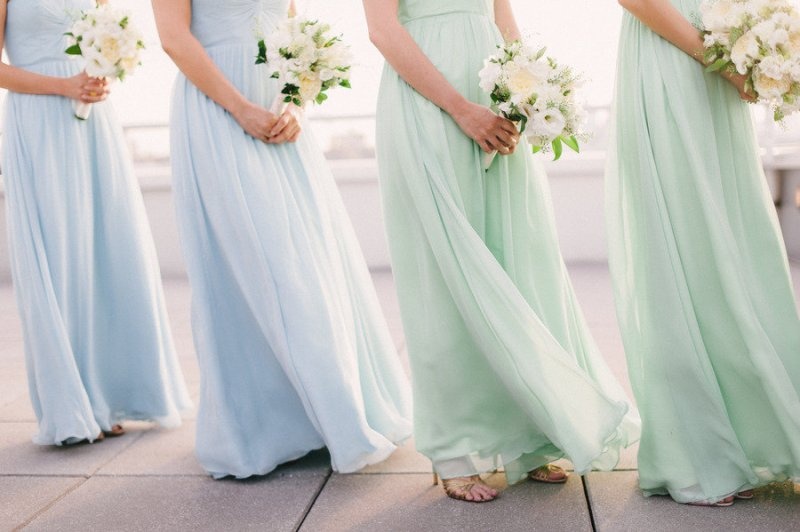 6. "Have you started your exercise plan yet?"
Your bridesmaids' exercise plan is none of your business. Telling them how to exercise or when to tone up is insulting and will cause tension. You might be planning your exercise regime from the moment you get engaged, but that doesn't mean you should expect your bridesmaids to do the same. It's your wedding, not theirs, and you did not ask them to be your bridesmaid with the expectation that they would lose weight or tone up.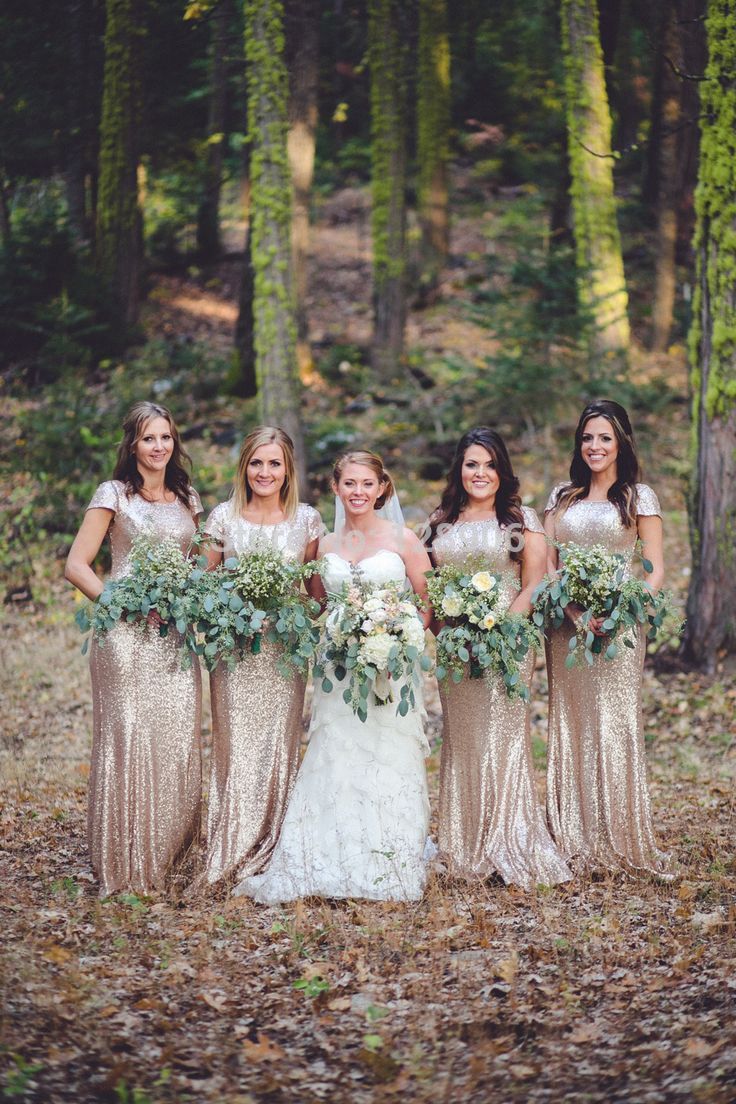 7. "I need you to be free for the next 12 Saturdays"
Your bridesmaids have lives that do not revolve around your wedding. While you might need them for a night of organising invitations here and there, your bridesmaids didn't sign up for 12 months of being on call every weekend for whatever you need. By all means, ask for your bridesmaids' help, but don't overwork them and don't expect them to be available every weekend.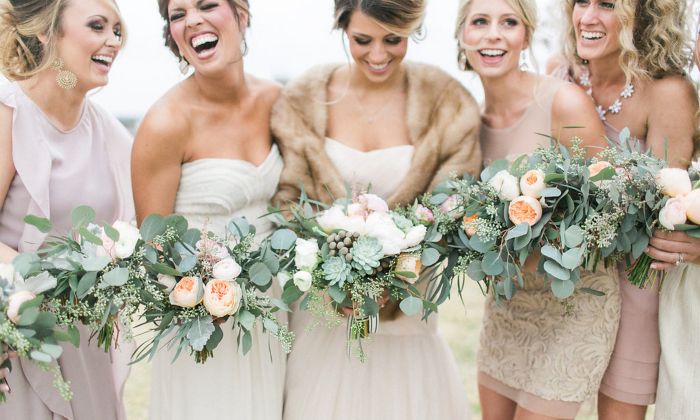 8. "I can only give plus ones to married people"
There's no question about this one. Bridesmaids should get a plus one, end of story. It's very insulting to ask your best girls to be your bridesmaids and deny them a plus one on your special day. No matter what your rule is for the rest of your guest list about who should get a plus one, your bridesmaids should always get a plus one.
Image credits: Green dresses: Pinterest | Short blue dresses: Wedding Chicks | Mismatched dresses: Pinterest | Pink dresses: Pinterest | Blue dresses: Shea Christine via Southern Weddings