The difference is in the detail so ensure your day stands out for all the right reasons by putting your own stamp on the celebrations. Here are 16 ways to personalise your wedding day!
1/ New Surname Branding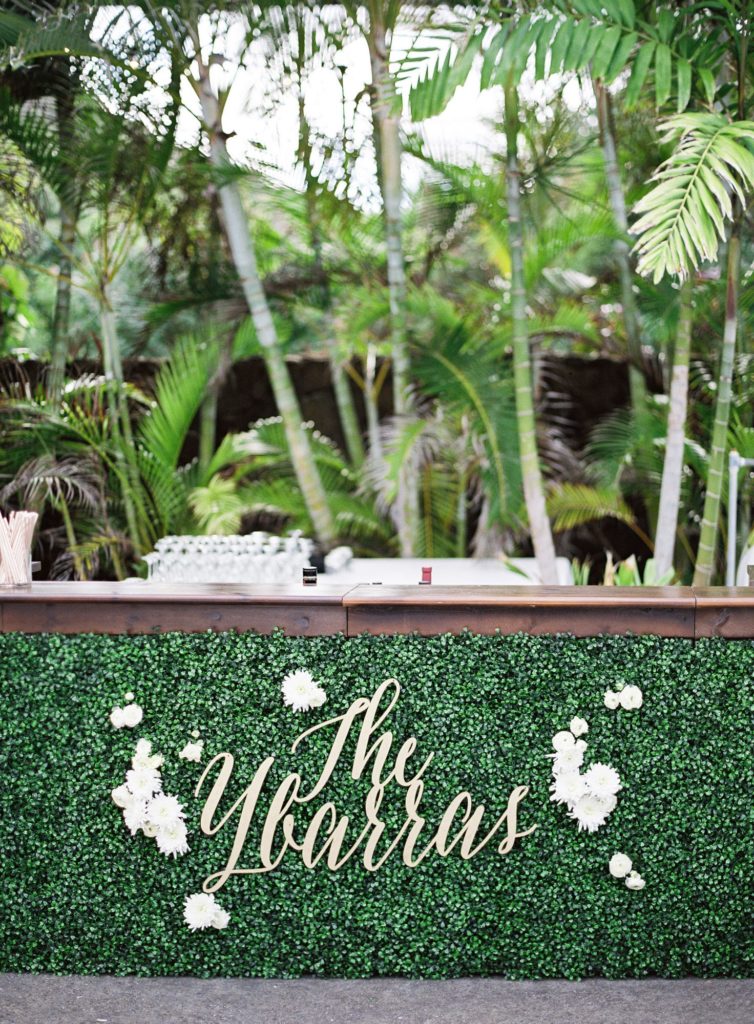 If you're planning to change your surname, why not incorporate your new joint name as a focal point in your décor somewhere throughout the reception? Areas such as your bar are the perfect place and it is sure to make the perfect spot for pics throughout the night.
2/ Feature Your Favourite Foods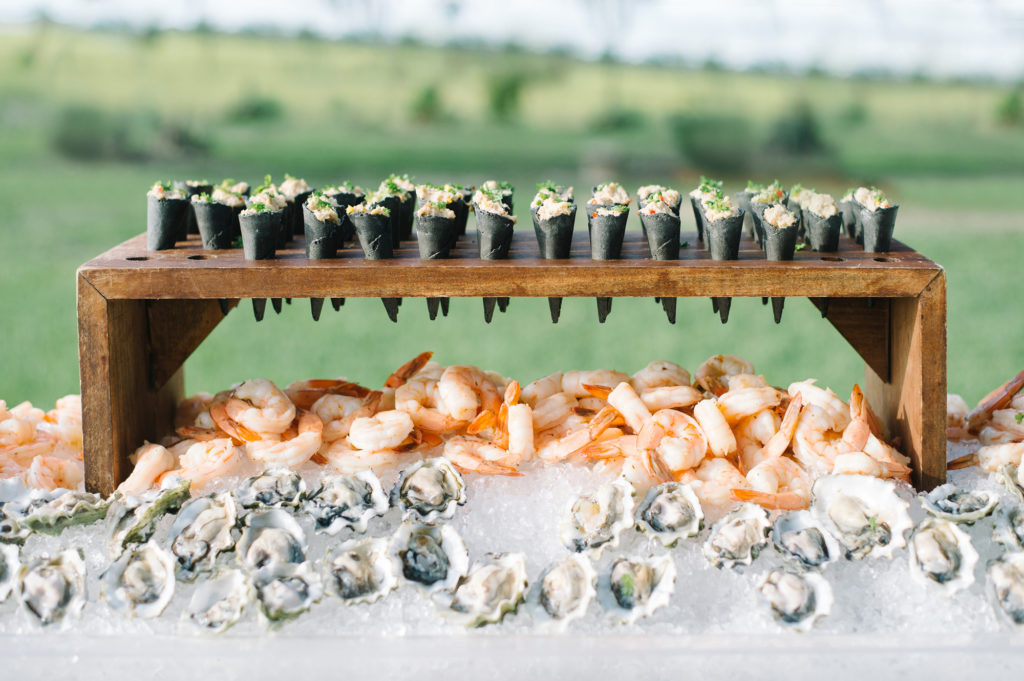 Don't feel cornered into choosing only the fanciest foods as you think that's the done thing… incorporate your favourite foods no matter that they are. From oyster bars at your cocktail hour to chicken nuggets as your late night feed, choose the menu to suit you both. It's your party after all!
3/ Illustrated Venue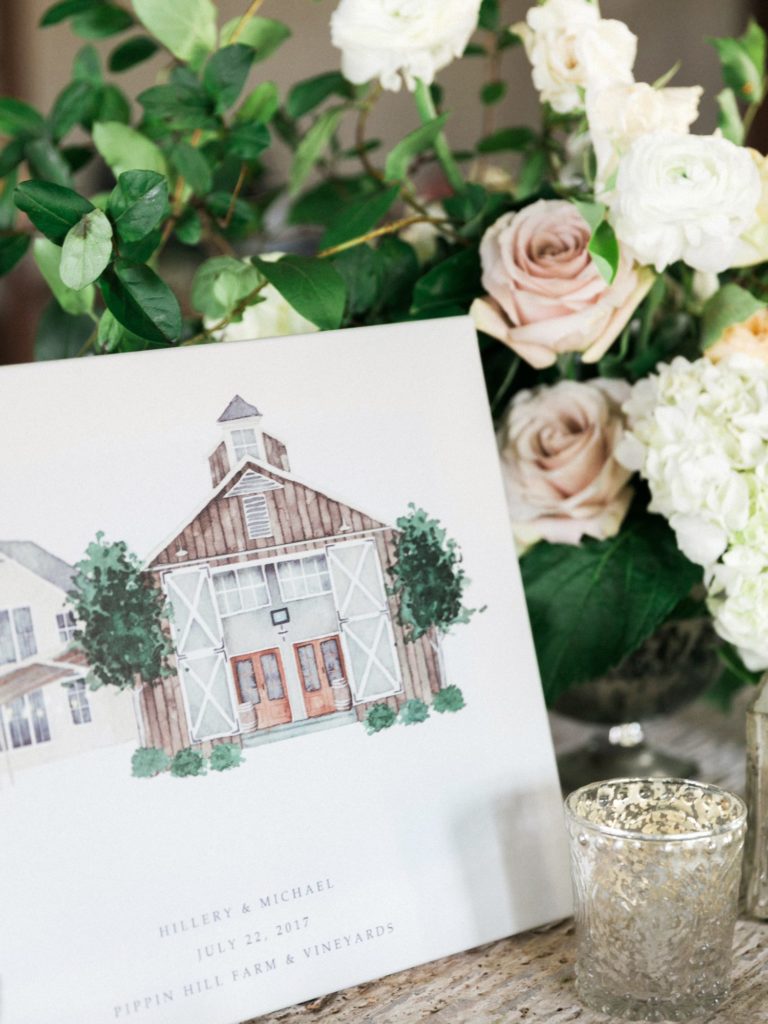 A great idea to capture the magic of your venue is to have an illustration drawn up of your wedding venue. For use on invitations or even your wedding program, it is a very special way to memorialise the spot where you became husband and wife. This is also particularly special if you happen to be having a wedding at your family home!
4/ Quote Backdrops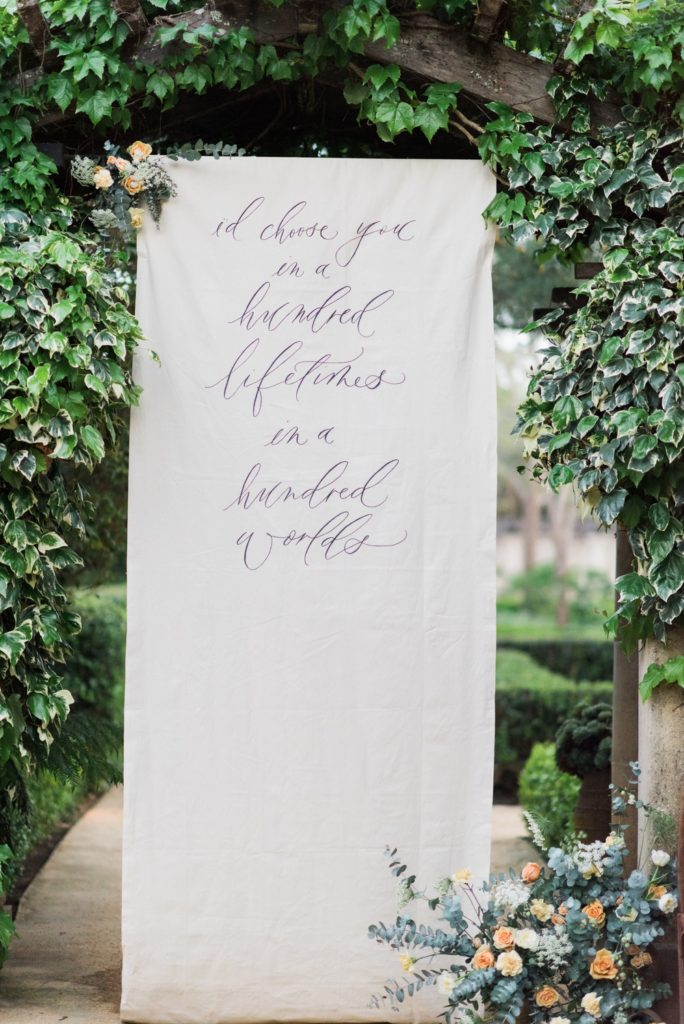 If there's a quote which means a lot to you both, it is a gorgeous idea to create your own backdrop with this as décor for your wedding reception. It could be a line from your first dance song, maybe a snippet from the first movie you ever saw together or a show you both binge on together. Whatever you choose, we think it's incredible romantic and deeply personal!
5/ Photobook Place Cards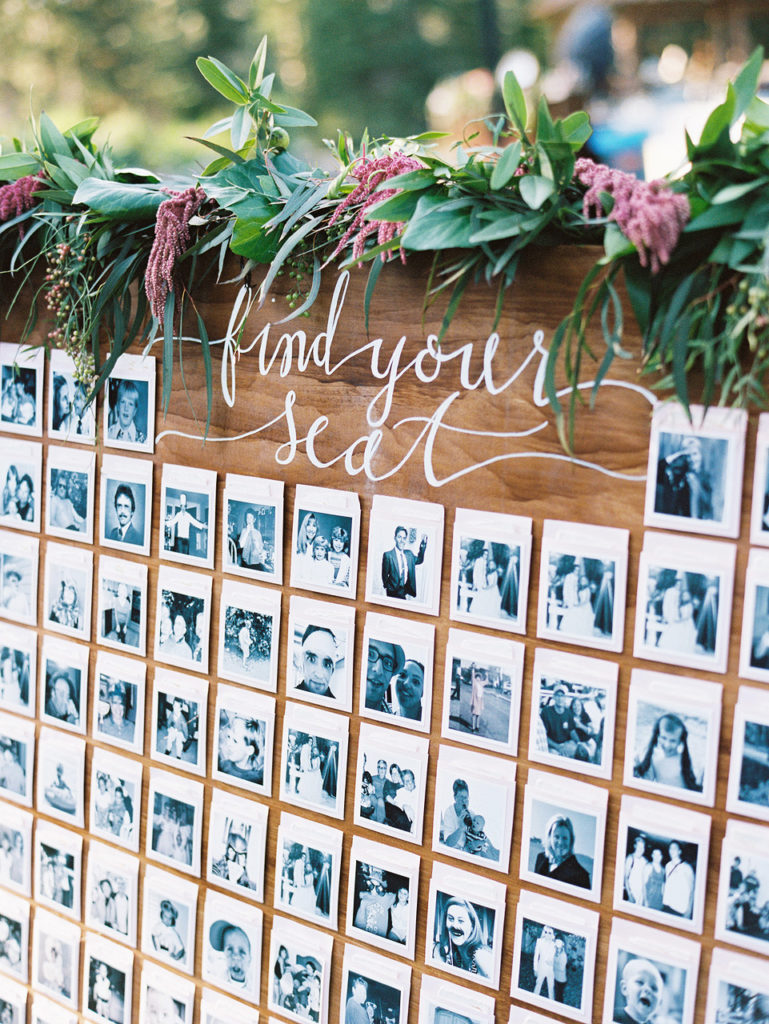 A fun and very special way to organise your seating chart, why not include a photo of each person on a Polaroid style picture with their name and table number included below? This is a cool way to honour the years of friendship which have passed with each guest. If you'd like something a little sillier, it doesn't even need to be a pic of your guest with the couple, scour their social media to find the most amusing shots. This could also be a great ice breaker for guests!
6/ Cultural Elements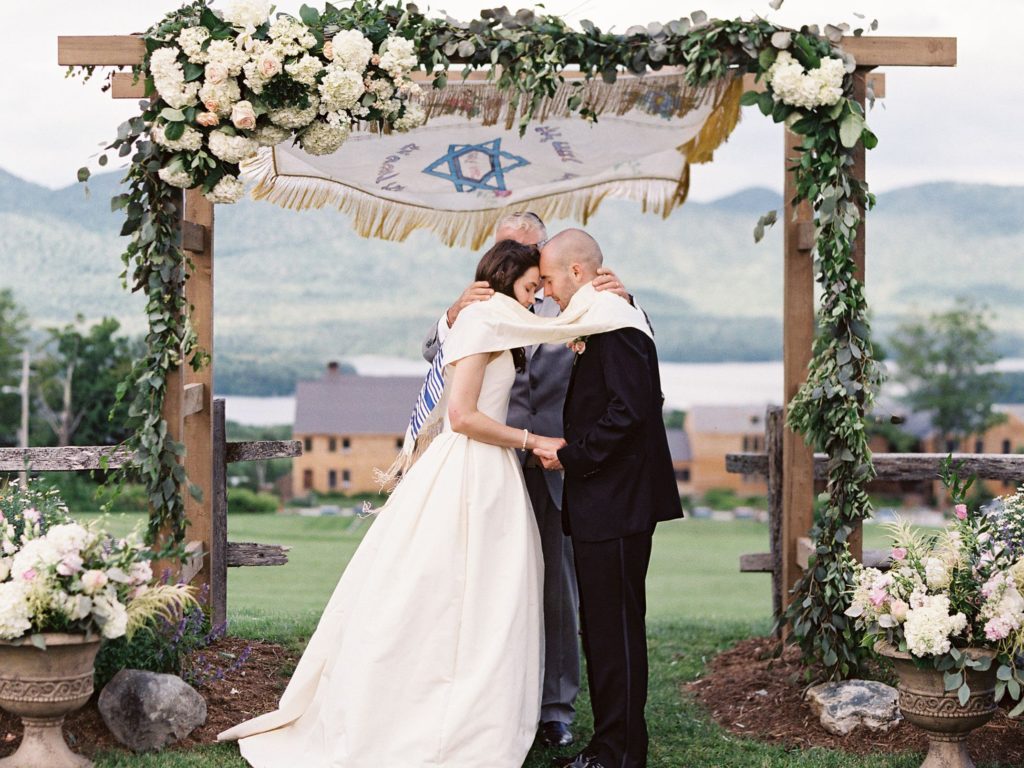 Marriage involves learning all about your spouse's life, including their upbringing, background and culture. If your marriage will be a multicultural affair, it is a beautiful idea to incorporate some of these traditions into your day to honour that. Popular Jewish custom includes the Chuppah and the breaking of glass after the ceremony. Indian brides have a form of henna tattoo, known as mehndi, intricately painted up their arms. Welshman carve spoons from wood, known as lovespoons and give them to his betrothed. And the Irish? Binding together the hands of the couple is common practice using rope, ribbon or lace. This represents the couples union and their ever-growing bond.
7/ Custom Monogrammed Sign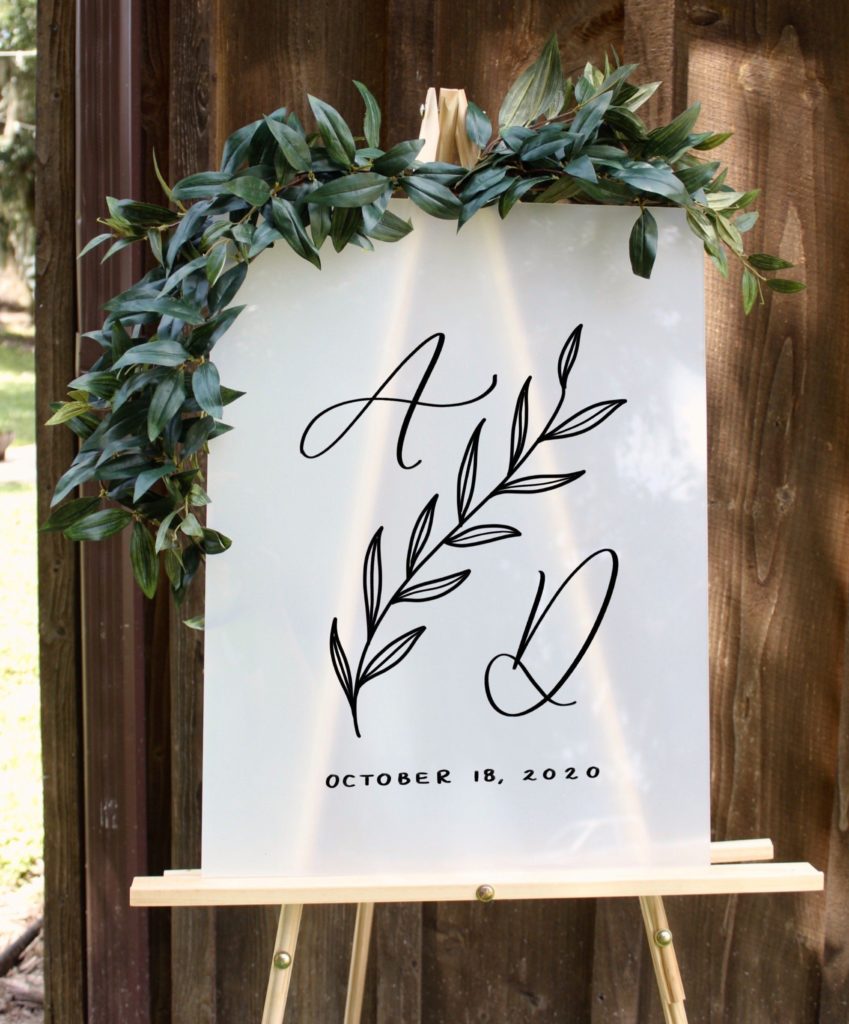 We love the use of a monogram to tie all the different elements of your wedding decor together. From invitations to welcome signs to napkins, your own custom monogram can be created to use as you wish. We love the idea of a personalised welcome sign with your monogram, names and wedding date.
8/ Include Your Pets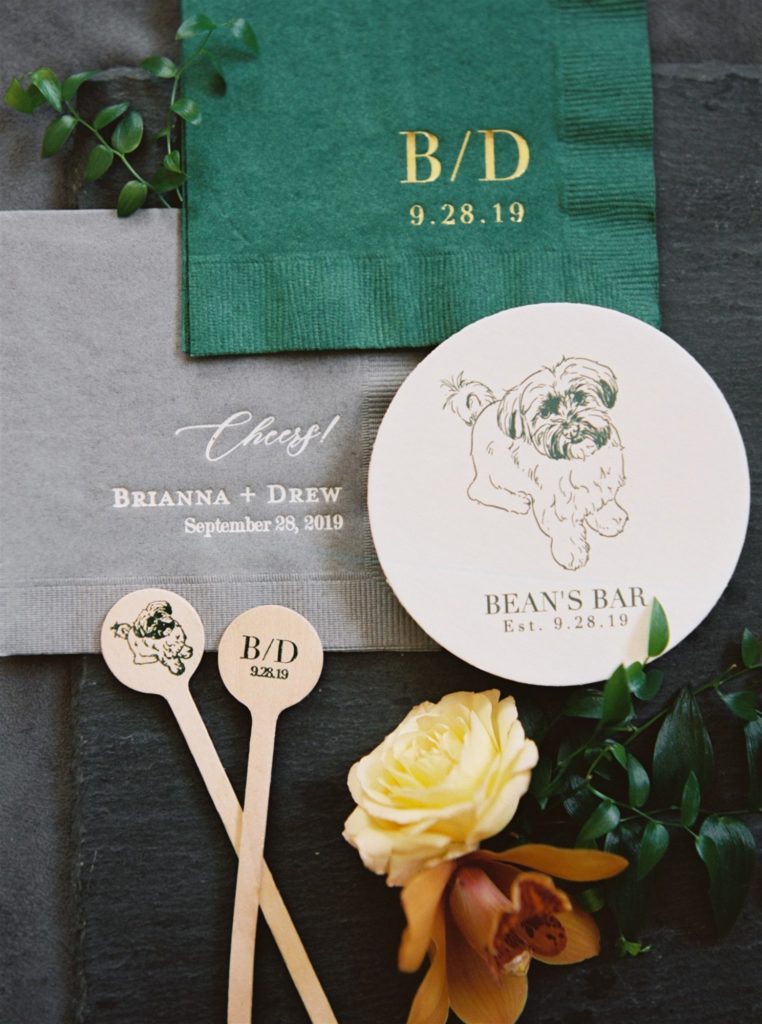 Not all venues or situations allow for us to include our cherished pets in our special day but just because they can't be there physically, doesn't mean they have to be left out of the fun entirely…  We love the idea of naming your bar after your pet or including a fun illustration of them somewhere throughout the festivities, whether that be invitations, coasters or drink mixers.
9/ Incorporate Your Talents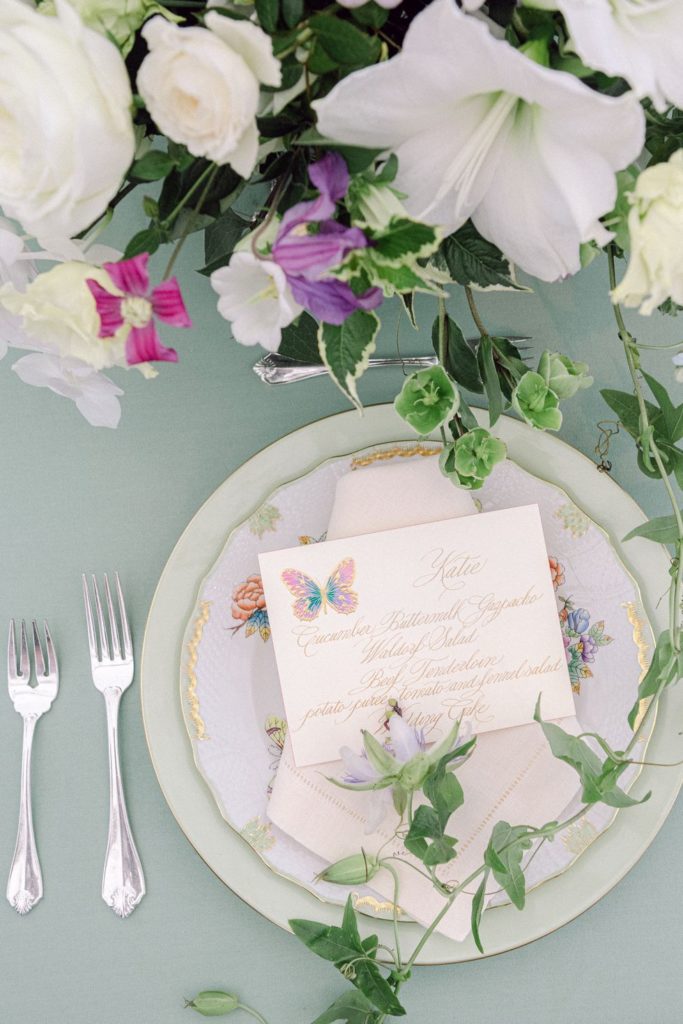 If either of you are arty, musical or creative in any way, shape or form, see if there is a way for you to work this talent into the day. Whether it be performing a song or musical number, hand drawn illustrations for your invitations or even creating something special for your seating chart or overall décor, even baking your own wedding cake – this is a beautiful way to add that extra personal touch to your day. And it doesn't have to be limited to just the two of you, if you have a family member or close friend that's sure to wow, see if they would be happy to be involved!
10/ Relatives Wedding Pics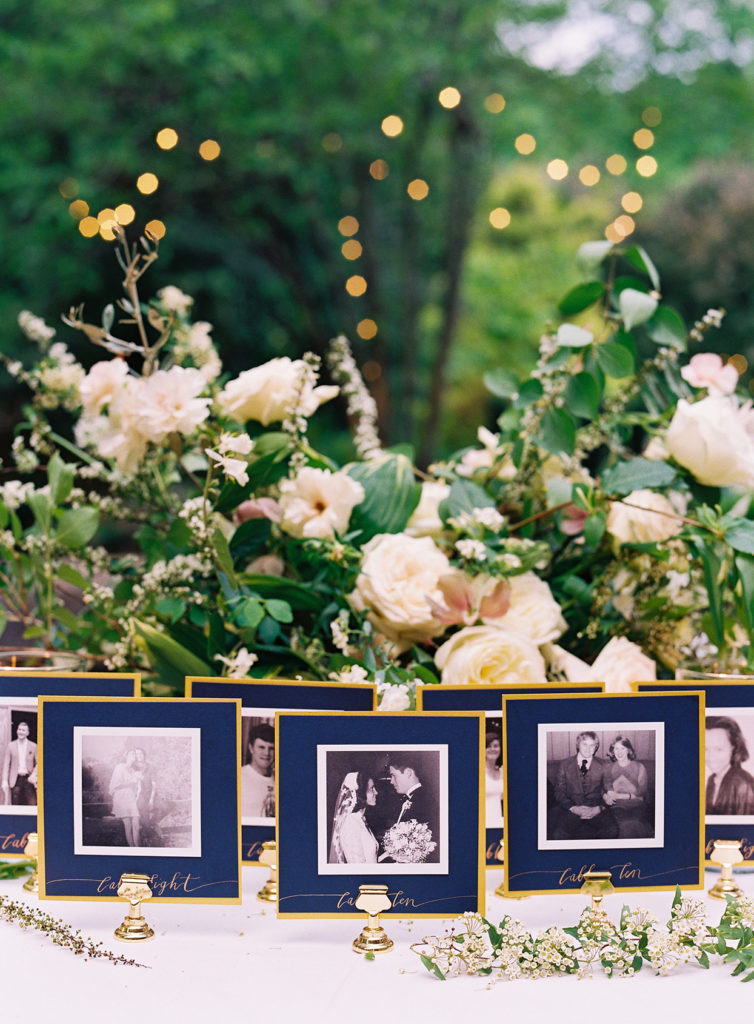 Inspired by your parents enduring love for one another or blown away by your grandparents great love story? Featuring images of all the couples who helped to get you here on their own wedding day is a gorgeous touch and shows the great marriages you have to aspire to as you grow old together.
11/ Personalised Place Setting Quotes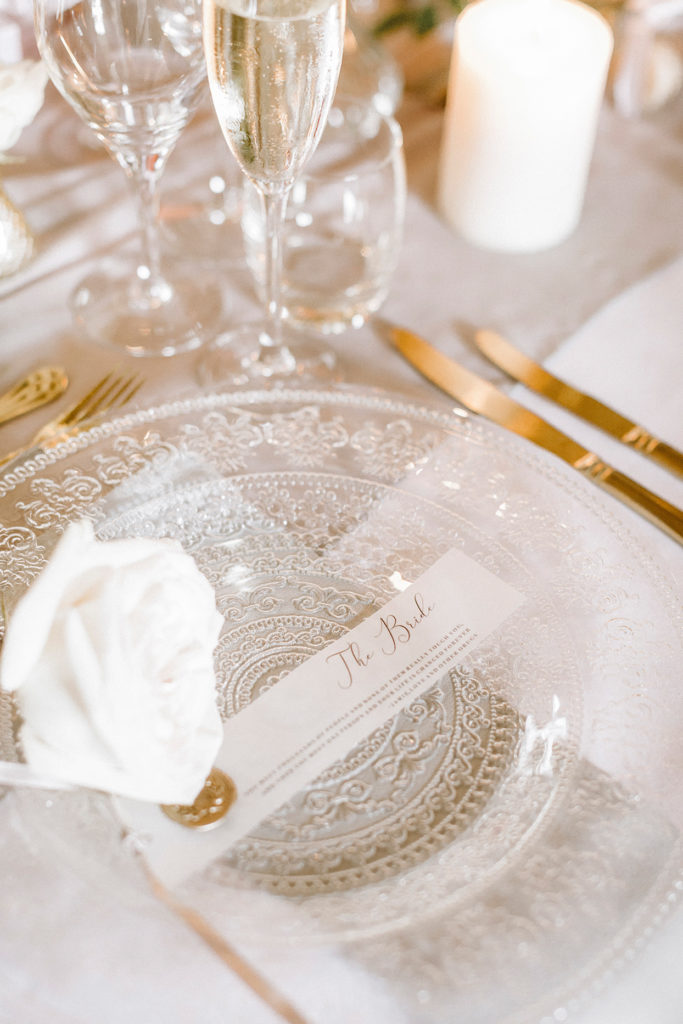 Perhaps a concept better suited to more intimate weddings, but we love the idea of including a handpicked quote about love from the couples favourite movies, songs, books, you name it! Opting for a different quote for each place setting, this is also a great icebreaker for guests to get chatting to their table mates.
12/ Show Your Guests Some Love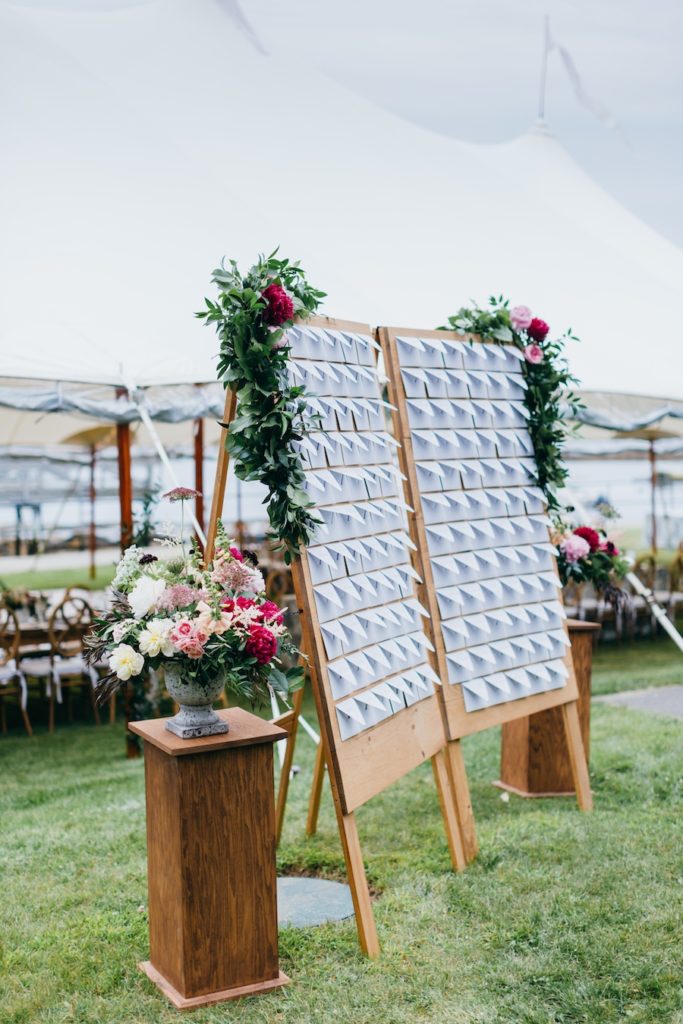 On a day when you are showered with love from friends and family, why not give a little back? A handwritten note to each guest at their seat or as their seating chart card, commemorating all of the special moments which you have shared together over time is such a beautiful, thoughtful concept. Thank them for the role they have played in your lives and how much your relationship with them means. This idea may be more manageable with a smaller guest list and make sure both partners are on board for this!
13/ Monogrammed Napkins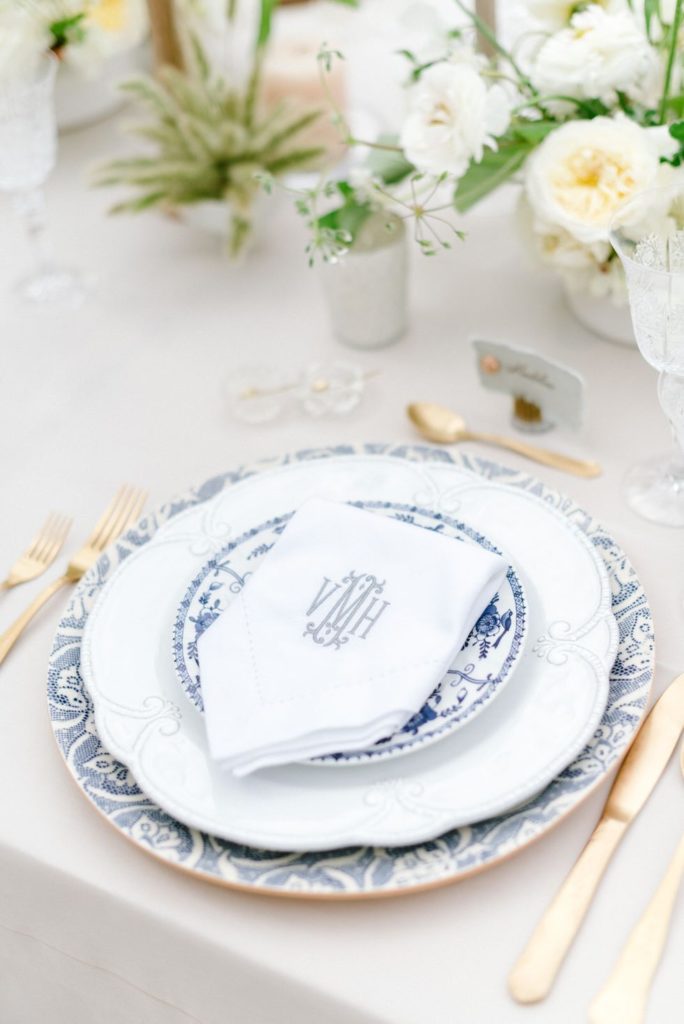 As mentioned earlier, monograms are a great personal touch. The concept of having your monogram lovingly embroidered on to your napkins to match your colour scheme looks so elegant and straight out of the pages of Vogue. These are also a lovely keepsake to have for your home when entertaining in future.
14/ Create a Signature Drink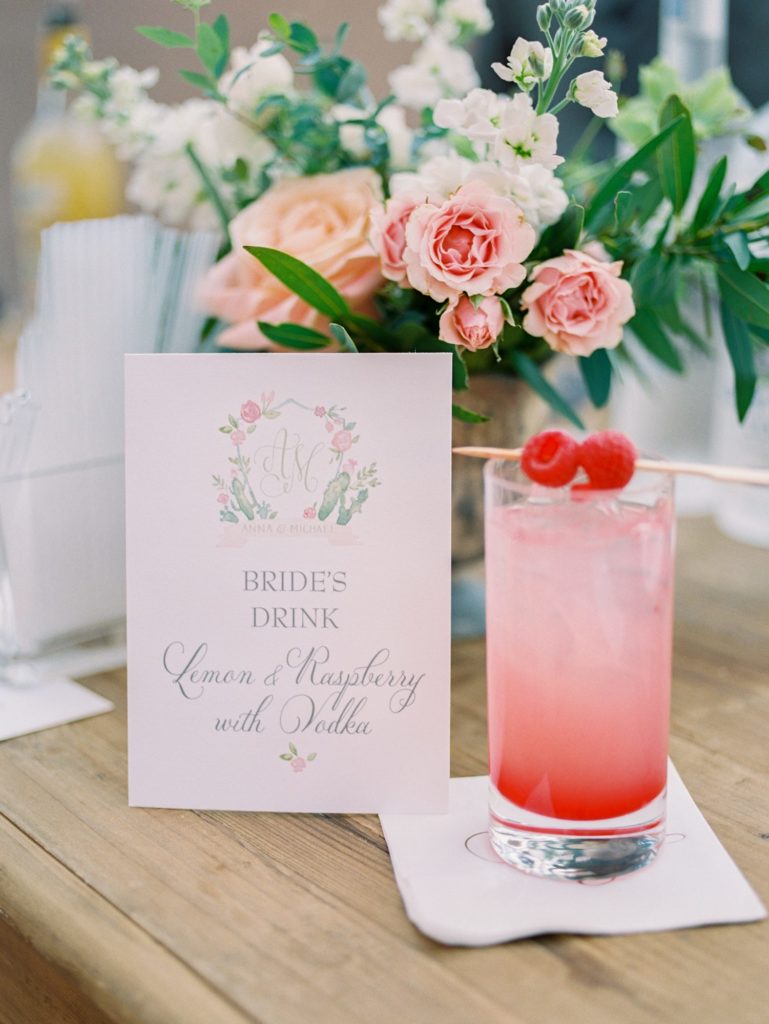 Are you known for your love of margaritas? Maybe you both knocked back espresso martinis on your first date…. Whatever your tipple of choice is, why not share this with friends and family by creating your own signature drink? You can have a cocktail as a joint creation or your own his and hers concoctions but this is a fun way to incorporate your personalities and preferences into the celebrations.
15/ Scenting Your Wedding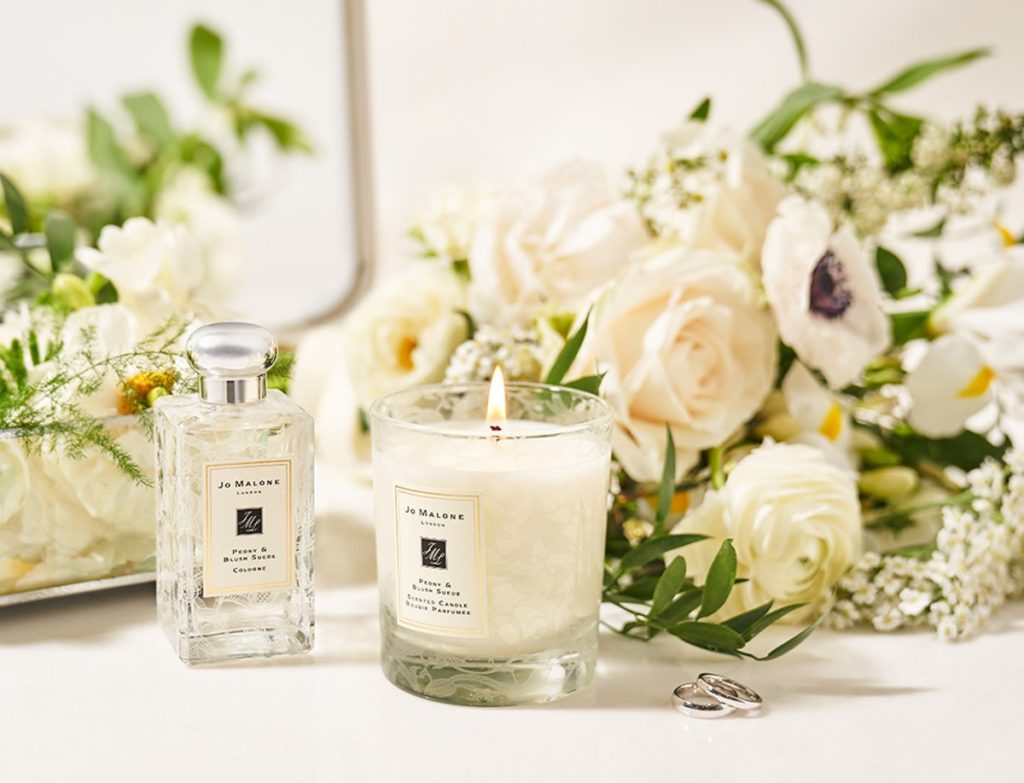 Scent is such a powerful sense with the ability to transport you to a specific moment in time with the simplest sniff. For this reason, some couples choose to immortalise their special day by creating a signature scent to be wafted throughout the ceremony and reception. Certain companies such as Jo Malone will help to bring your vision to life and allow you to relive the magic for decades to come with your own unique fragrance.
16/ Showcase Your Own Love Story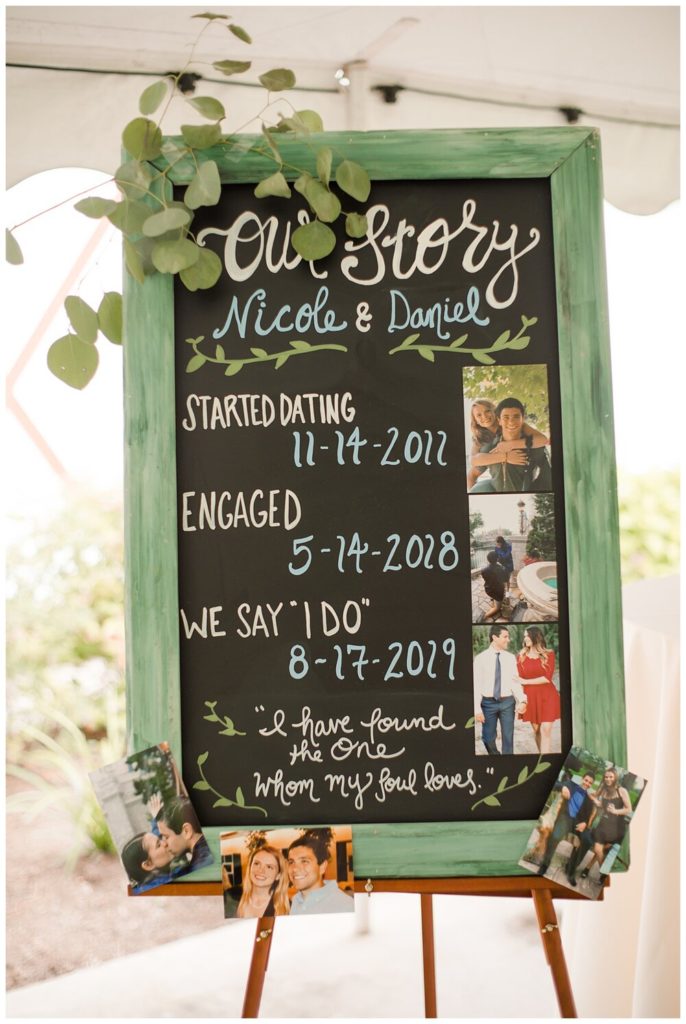 One of my favourite ideas, create your own story board sharing all the important milestones in your relationship from when and where you met to your first date, the proposal and finally your wedding date. Include photos, personal anecdotes…the more personal the better and it will be loved by all of your guests!
- Alexandra