Sometimes, a girl wants it all, and if you're finding yourself at ease with your inner Veruca Salt then a private, totally exclusive, wedding venue may be for you. Luckily, Ireland boasts home to some of the world's most exceptional exclusive rental venues, with an eclectic mix of castles, period homes and alternative locations on offer. A private venue will ensure that you are the focus of the day, with only your wedding suppliers and guests present on the day itself, and who doesn't want that?
Capacity: 226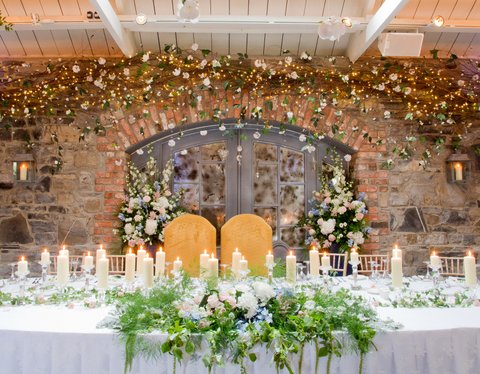 The beautiful Ballymagarvey Village is an idyllic setting with breath-taking grounds and stunning gardens, while still located just 30 minutes from Dublin. An exclusive wedding venue you can celebrate your day without interruptions or distractions, just you surrounded by the people you love on your special day. The relaxing surroundings, privacy, luxuriously comfortable accommodation as well as the fine food and wine, make Ballymagarvey Village the perfect place for your perfect day.
Location: Co. Meath | Website: www.ballymagarvey.ie
Capacity: from 40-96
Nestled away on the Grafton Street side of Stephen's Green sits the often overlooked Stephen's Green Hibernian Club. An elegant Georgian building, it has been a private club since 1839 and offers couples a convenient, yet stylish, city centre spot for their big day with all the privacy of a premier private member club. Key features include a long dining room on the first floor that overlooks Stephen's Green and the spectacular domed ceiling of the Card Room, the ideal location for your ceremony.
Location: Dublin 2 | Website: www.sghc.ie
Capacity: 250
Rathsallagh House is a large country house located in West Wicklow, less than an hour from Dublin. Holding your wedding at Rathsallagh gives you 100% exclusivity and total privacy for your big day. This exclusivity allows Rathsallagh flexibility to tailor all arrangements to suit your every need and makes your wedding day even more special as you celebrate surrounded with only those you have chosen to share the day with.
Location: Co. Wicklow | Website: www.rathsallagh.com
Capacity: 180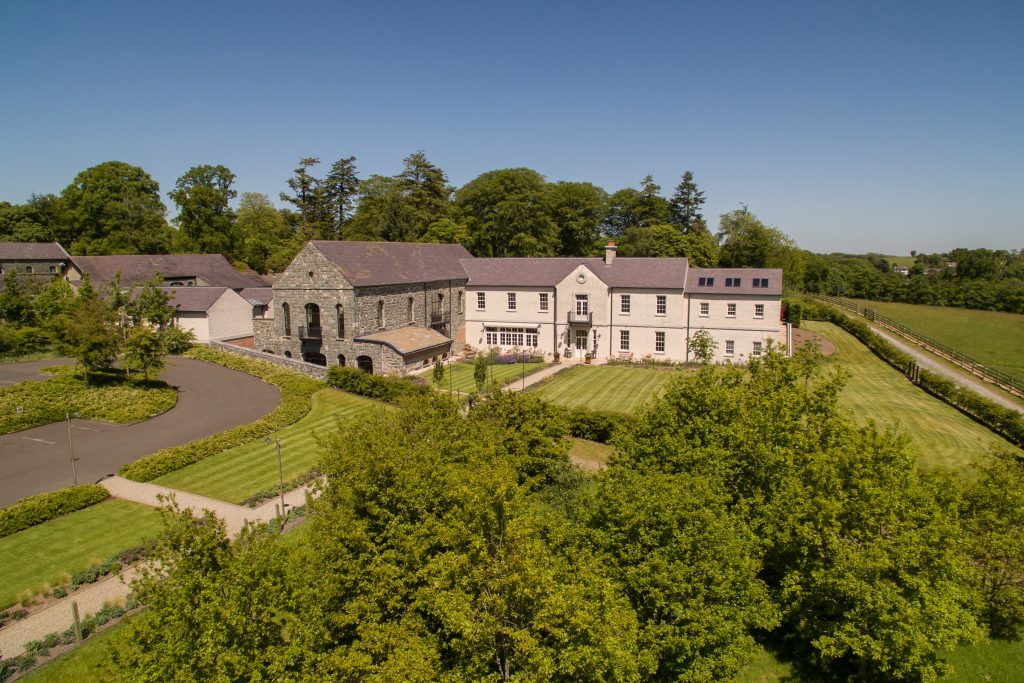 This private wedding venue is set in the stunning surroundings of the County Down countryside. Holding up to 180 people, the venue is licensed for both indoor and outdoor ceremonies. Indoor ceremonies take place in The Sawmill with distinctive stone walls and illuminated arches while outdoor ceremonies take place in the romantic surroundings of the gardens. The 400 acre Montalto estate offers endless possibilities for photography, and because of this, everything you need is in one magical location.
Location: Co. Down | Website: www.thecarriagerooms.com
Capacity: 220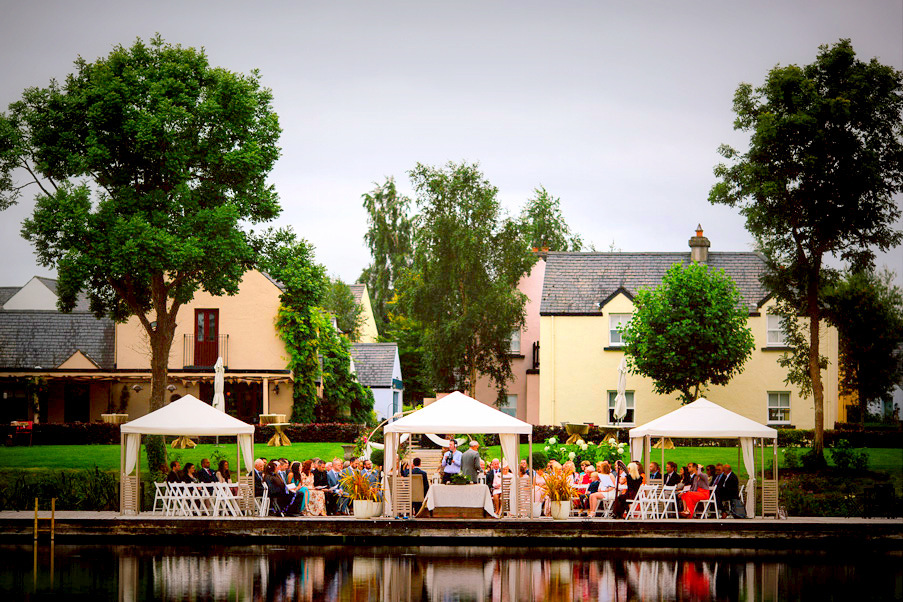 A spectacular waterside venue, Coolbawn Quay offers couples intimacy and privacy in a charming bespoke village in North Tipperary in possibly one of the most picturesque lakeshore settings with unbroken panoramic views over Lough Derg. With sixty bedrooms, all individually styled and scattered throughout the village on meandering paths and leafy lanes, it's the perfect venue for family and friends to stay and gather in celebration.
Location: Co. Tipperary | Website: www.coolbawnquay.com
Capacity: 220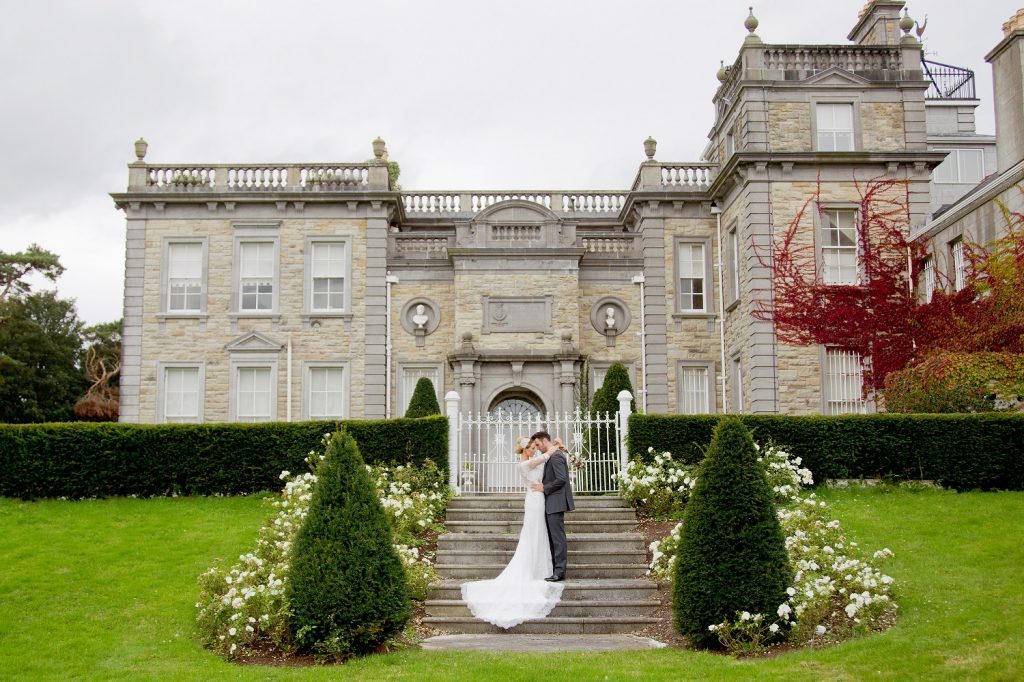 The epitome of luxury, the Estate is set on 900 acres of stunning Irish countryside in Johnstown, Naas, Co. Kildare. Once home to the aristocracy, this breath-taking destination, full of history and romance, is the perfect backdrop for your dream wedding.
Catering for civil, humanist or spiritualist ceremonies held either indoor or outdoor at the Manor House. Whatever you want for your big day, their wedding coordinators can work with you and help you create your dream wedding.
Location: Co. Kildare | Website: www.palmerstownhouse.ie
Capacity: 230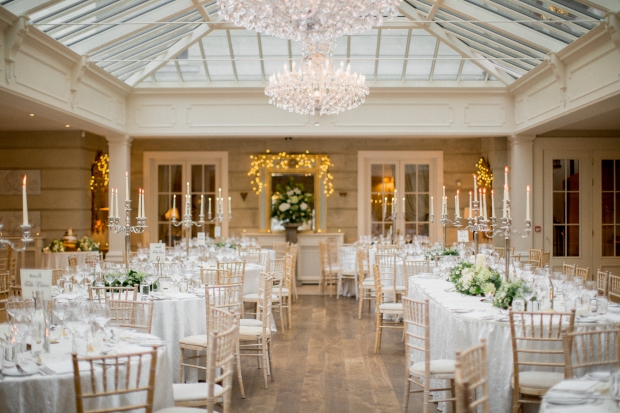 Located near the village of Slane, just 45 minutes from Dublin, Tankardstown House comprises 80 acres of magnificent woods, courtyards, walled gardens and parkland which beautifully enhance the focal point of the estate; an imposing 18th Century Manor House & Orangery. Lavish or low key, traditional or trendsetting, simple or stylish. Whatever your taste, Tankardstown, exuding understated elegance and luxury, provides the perfect backdrop for the wedding day of your dreams.
Location: Co. Meath | Website: www.tankardstown.ie
Max Capacity: 260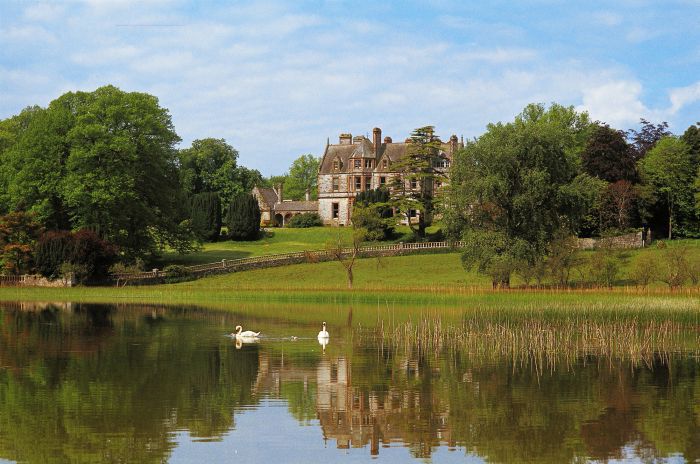 Nestled on 1,000 acres of undulating Irish countryside, dotted with ancient woodlands and glittering lakes, Castle Leslie is a stunningly beautiful secluded estate in Monaghan, Ireland. Still in the hands of its founding family since the mid-17th Century, Castle Leslie Estate is steeped in history and has been the venue for countless parties and celebrations through the centuries.
The Castle is full of old-world grandeur and character and can accommodate wedding parties with up to 70 guests. For larger wedding parties, The Pavilion at Castle Leslie Estate is a delightful space overlooking Glaslough Lake, which can accommodate up to 260 guests.
Location: Co. Monaghan | Website: www.castleleslie.com
Capacity: 320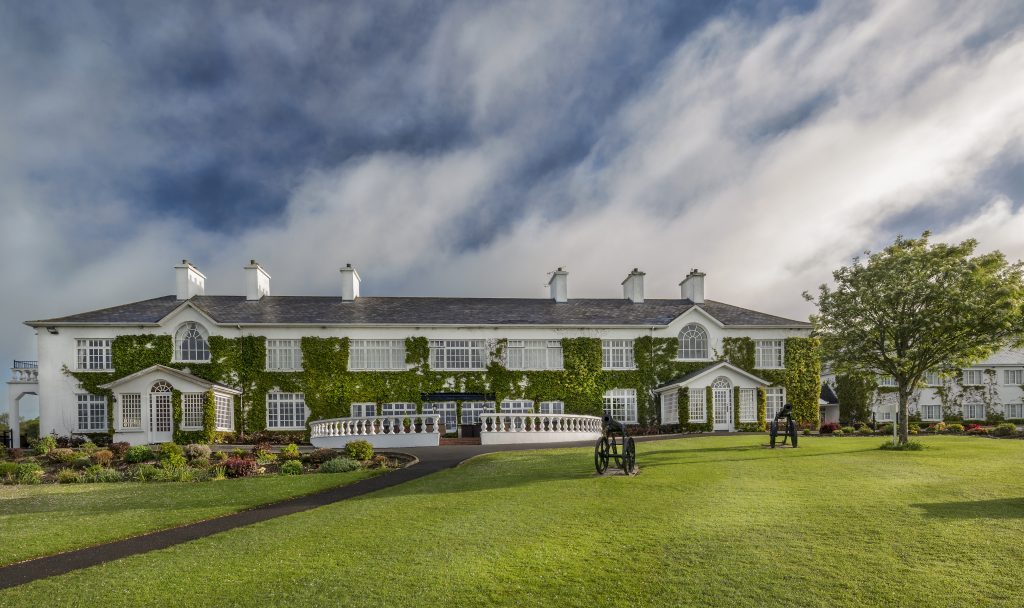 One of Ireland's most beautiful waterside wedding venues, Cavan's four-star Crover House Hotel rests majestically on the private shores of Lough Sheelin. Set on a 40 acres estate, this stunning 44 bedroom Georgian Manor House is an elegant setting for your wedding day.
Location: Co. Cavan | Website: www.croverhousehotel.ie
Capacity: 140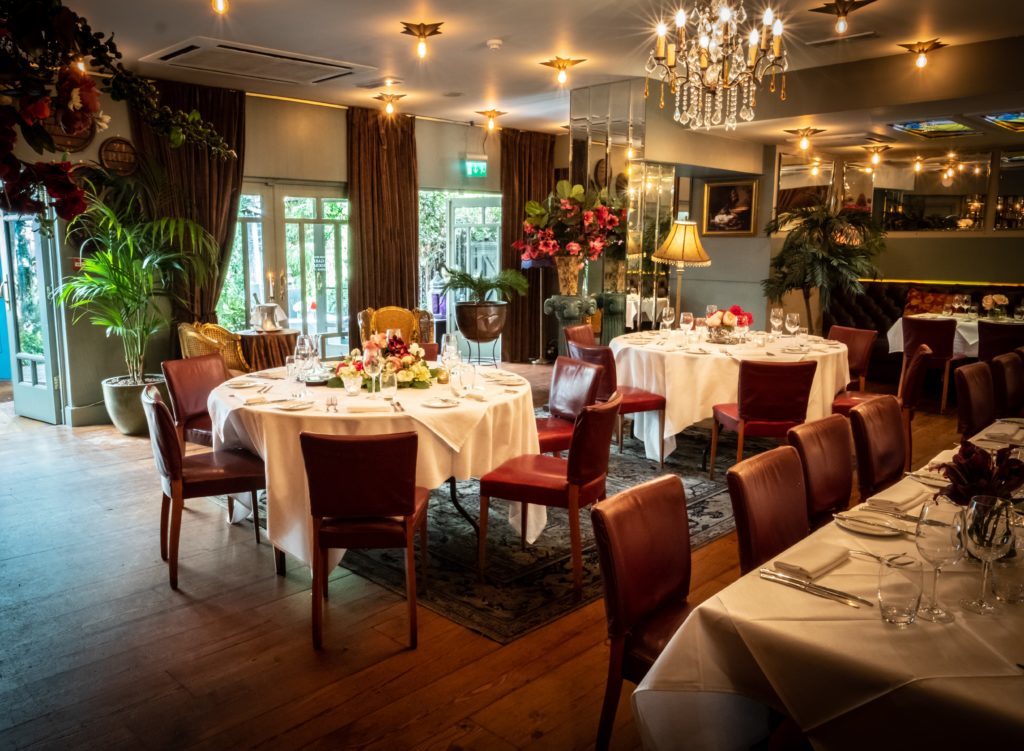 Tucked behind a vine gate, guests can stroll through the lush courtyard into relaxed luxury. Hip, urbane and suave, this is an intimate wedding venue designed to offer something different. Catering from between 60 to 140 guests, depending on your number, choose to entertain your guests in either their elegant Garden Room or the atmospheric historical dining room. Seductively revamped with auction-house finds from around the globe, the soaring Venetian back bar, reclaimed floors studded with cast iron columns - rescued from a Kerry church - give some indication of the opulence that awaits and contrive to create a genuine sense of occasion.
Location: Dublin | Website: www.marcopierrewhite.ie/donnybrook/
Capacity: 145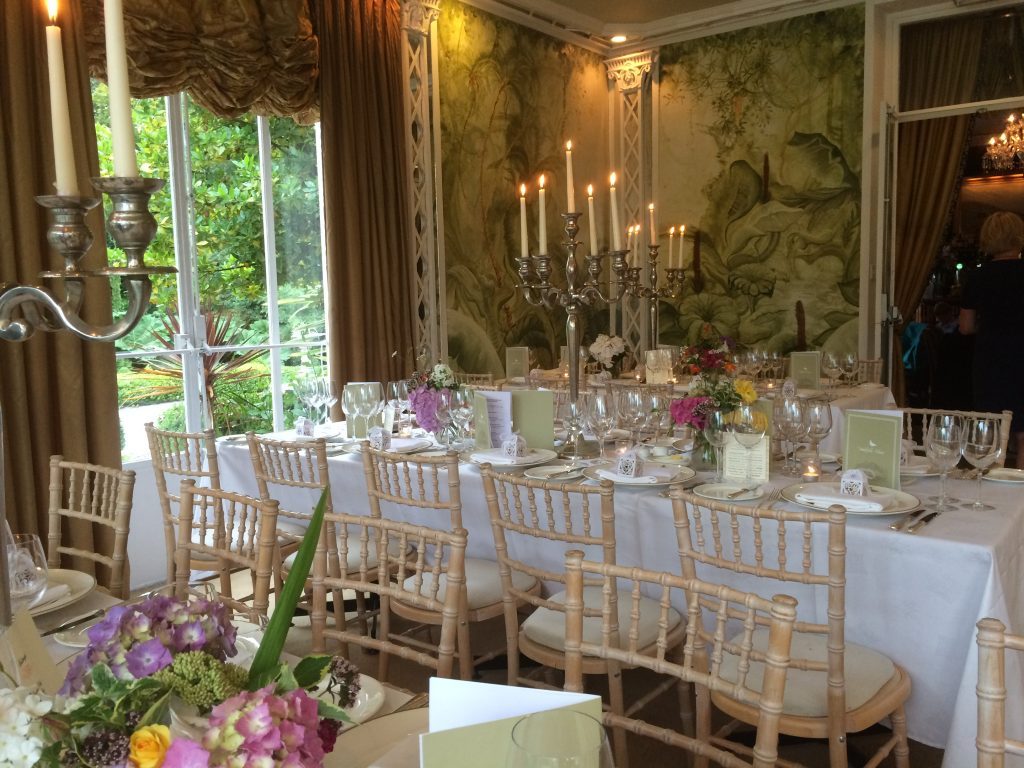 Set on 36 acres of grounds it is indeed an oasis of tranquillity and can be yours exclusively for your wedding day making your fairytale wedding dream come true. Marlfield can cater for up to 145 guests in the dining room and have all-inclusive packages including champagne, canapés, wine and menu choices. The wedding coordinators are very happy to tailor options just for you.
Location: Wexford | Website: www.marlfieldhouse.com
Max Capacity: 160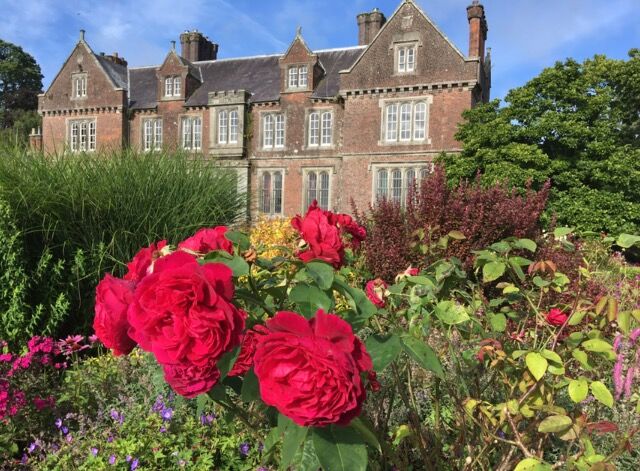 An exclusive wedding venue, Wells House & Gardens is surrounded by acres of beautiful woodland and spectacular terrace gardens full of colour that make an ideal backdrop for your wedding photography.
Catering for both large wedding parties and smaller more intimate affairs, no matter what type of wedding you want, Wells House & Gardens will be able to accommodate.
An awe-inspiring location, a wedding here is sure to wow guests and leave lasting memories.
Location: Co. Wexford | Website: https://wellshouse.ie/weddings
Max Capacity: 120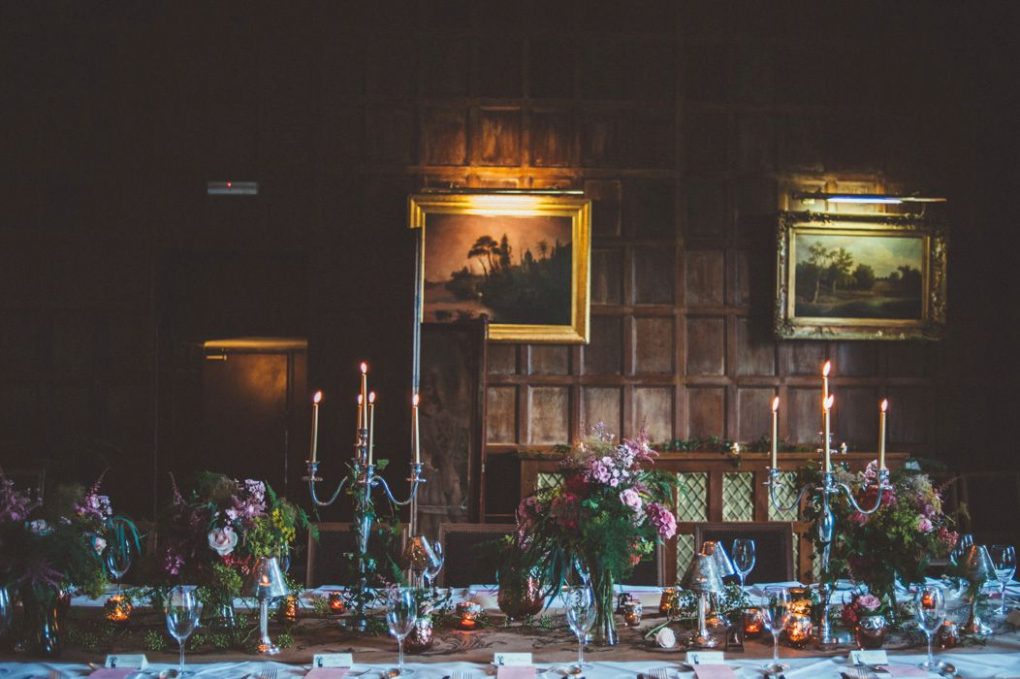 Marquee Weddings can also be catered for on the Castle's Croquet Lawn, for wedding parties exceeding
the 120 guest limit.
A 16th Century Castle set on an enchanted 310-acre private island, Waterford Castle is indeed is a dream destination. Ireland's only island castle it is surrounded by the River Suir and can only be accessed by the Resort's private car ferry over the King's Channel.
Priding themselves on discretion, privacy and outstanding service and attention to details, it is unsurprising then that Waterford Castle Hotel and Golf Resort were awarded "7th of the 50 Best Hotel in The World 2016" by Conde Nast Traveler and "3rd in the Top Ten Hotels of Europe" by Conde Nast Traveler.
Location: Co. Waterford | Website: www.waterfordcastle.ie
14/ ADARE MANOR
Capacity:
A fairytale castle set in 840 acres of gently rolling parkland in the heart of Ireland, nestled on the banks of the glittering River Maigue. Adare Manor is a magical place to begin your new life together: a spellbinding backdrop for a wedding day you will always cherish. On that day, you can relax and allow yourself to truly experience every moment, knowing that everything is taken care of. With exclusive use of the Manor House, Adare Manor becomes a beautiful canvas for your imagination, allowing you to create a unique wedding experience that is tailored to your exact specifications.
Location: Co. Limerick | Website: www.adaremanor.com
15/ NEWBAY HOUSE
Capacity: Min 120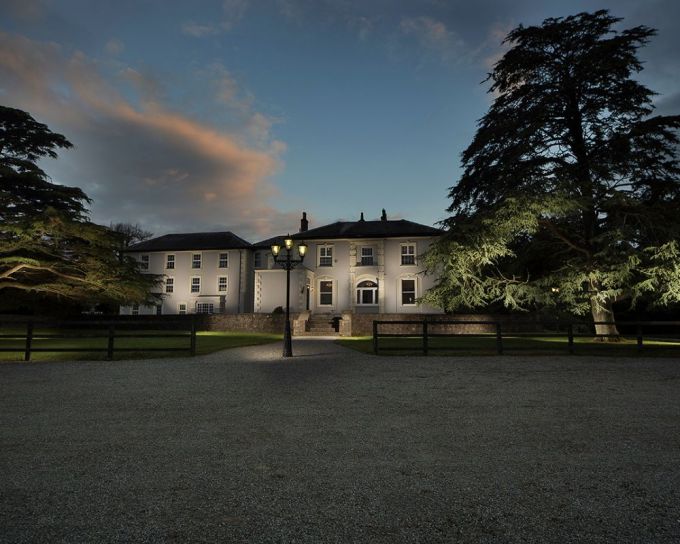 A stunning period house set on its own 16 acres of garden's and woodland on the outskirts of Wexford Town and within 2 hours from Dublin.
Newbay House has been lovingly restored to blend its historic past with a dash of contemporary elegance. Once through the door, it shares its elegant character and friendly hospitable atmosphere that combines informality with quality.
In addition to boasting the most intimate of atmospheres and the owner's dedication to traditional hospitality and service, this cherished period house is sure to capture your heart.
Location: Co. Wexford | Website: www.newbayhouse.ie
--Danielle Farrell