Start early
Finding the perfect dress doesn't happen as quickly as you may think, it can take weeks or even months, so start early. It can take up to six months for a dress to be ordered, so you should start at least nine to ten months before your big day. Shopping in a rush is never a good idea - you may purchase something without properly thinking about it and massively regret it later. You need to take into account fittings as well as alterations, which are likely to take up to eight weeks. Giving yourself plenty of time allows you to enjoy trying on dresses without stressing over time and dress restrictions.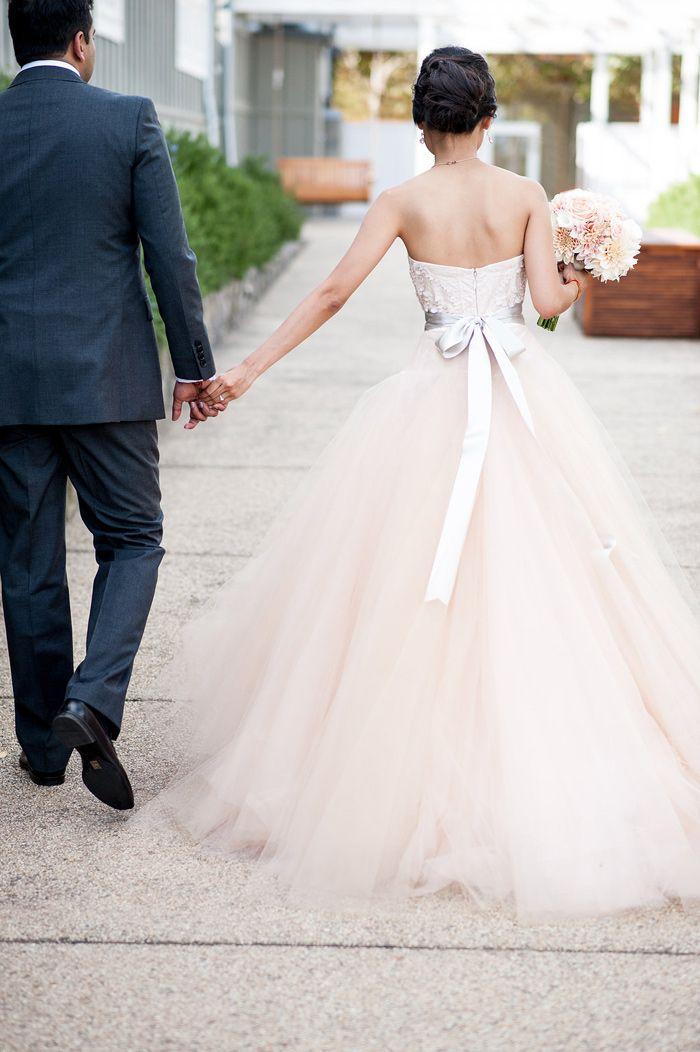 Have an idea
Even though you might end up walking away with a completely different style, it's always a good idea to bring pictures of a certain type of dress that you like. This way, the consultant can immediately pull similar dresses in store and allow you to decide if this style is right for you. Either way, you've found your dream dress or you've eliminated a certain dress type, in turn narrowing your options; it's a win-win.
Know your budget
When you're surrounded by gorgeous gowns, it can be difficult not to try all of them on, even if they're way outside your budget. However, there's no point trying dresses that are beyond your price range, it will only leave you feeling disappointed when you can't actually purchase the flawless frock. It's important to tell your consultant immediately what you can afford so they can only pull dresses within that price range. It's also a good idea to research bridal stores before you go, this way you know their average price point and are certain you can afford to purchase a gown. Remember to allow money for your accessories, shoes and veil, so you don't run into any surprising financial strain towards the end of your planning.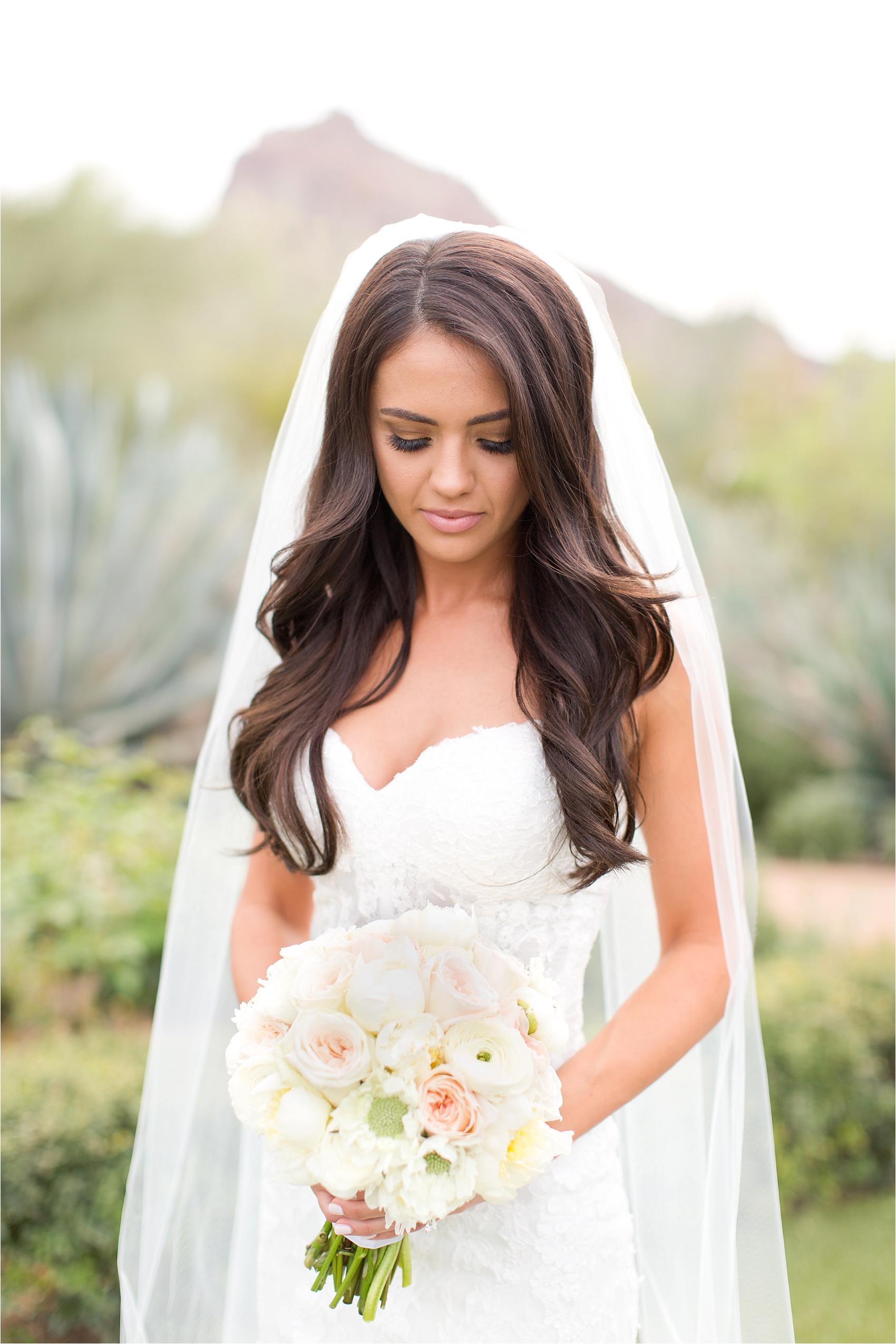 Don't bring an entourage
Wedding dress shopping is an exciting time, so it's no wonder brides-to-be want all their friends and family members there, but before you start sending out the invites, think about it. Too many opinions can drive any bride mad and it can potentially get in the way of you choosing your perfect gown. There's nothing worse than falling in love with a dress only to have your moment ruined by conflicting views. From different tastes to different generations, remember to stay true to what you want and not let an outside opinion skew your magnificent vision.  Bringing two or three people is the right amount.
Do yourself up a bit
Looking good the day you go dress shopping is a must, for a bunch of reasons. Firsts of all, if you feel good, you're more likely to ooze confidence and will be happy to try on numerous dresses in front of a criticizing crowd.  It also gives you a better idea of how you're going to look on your big day, so you'll be more likely to choose the right gown. Remember, don't go too over board with the make-up or fake tan, you don't want to get any stains on the dazzling dresses.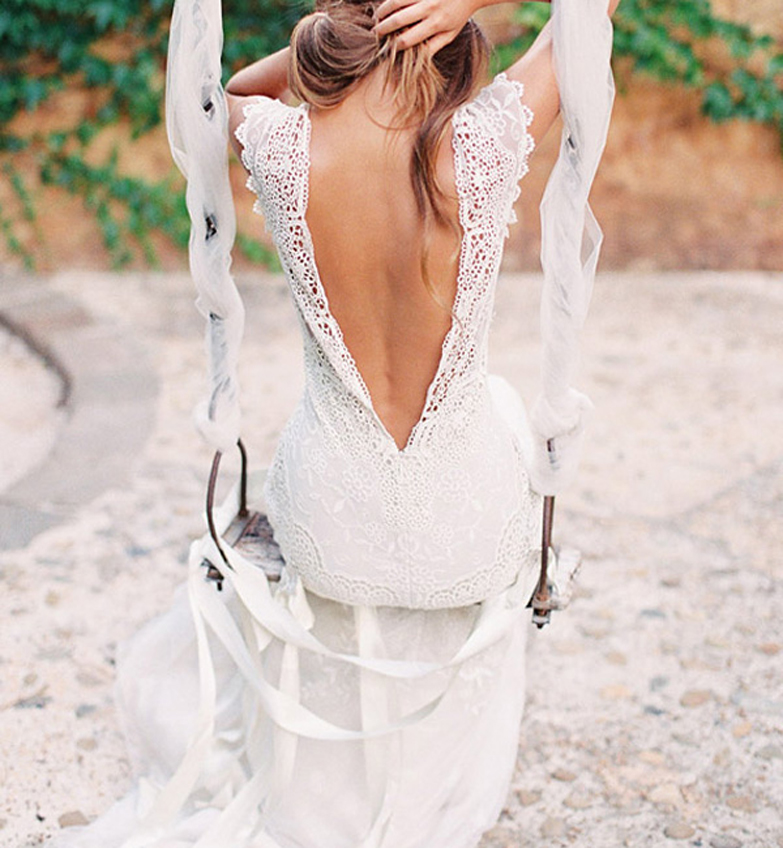 Remember your dress code
It's important to think about your venue, setting and overall vibe you strive to create on your big day, when picking your gown. A dress that looks completely out of place on your wedding day is a no-no. A ballgown at an outdoor rustic, bohemian style wedding, doesn't work and won't look good in pictures. Similarly, a flowing beach gown shouldn't be worn in a formal ballroom setting. From your decorations to your flowers and even to your dress, bringing the ambiance and theme together is a must.
Call in advance
Most bridal shops require you to call in advance to book your appointment, so to avoid disappointment, get booking. Remember to inquire if the shop itself requires a service fee for trying on dresses, this way there'll be no financial surprises.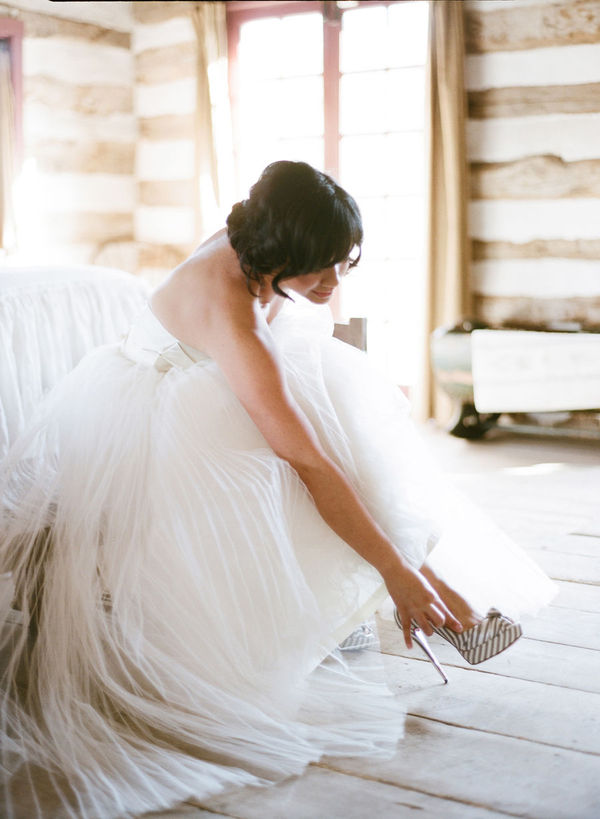 Wear your shoes if you have them
If you know what shoes you're going to be wearing and you have them, bring them. Bringing your footwear along, makes it easier to determine the length of the dress and also the style that goes with the gown. Even if you don't have your exact shoes yet, bring a similar height and style to what you want on your big day.
Enjoy your shopping experience
Wedding dress shopping can be as stressful as it is exciting, so remember to take a deep breath and enjoy the experience. How often are you able to try on an array of dazzling dresses, stunning shoes and exquisite accessories?  Exactly, so relish in all of the fun.
- Jenny Mooney
Image credits: Blush tulle dress: Melanie Duerkopp | Bride: Amy & Jordan | Backless dress: Feather & Stone | Shoes: Aaron Delesie Photography