A little confused on the topic and terms that are often flung about when considering suit shopping? When you hear the word mohair, or when the tailor suggests going for a full break leg rather than a flood do you stare at him stupidly? We know, there's a lot of lingo not usually thrown around in your day-to-day vocabulary that you frightfully encounter when you first go shopping. No need to scare yourself anymore however, as we've taken it upon ourselves to arm you with the most fluent tailoring jargon you can fathom. We have explained every term and phrase that is out there, so that the next time you walk into a suit store they'll think you're a real life Tim Gunn (the bloke off Project Runway).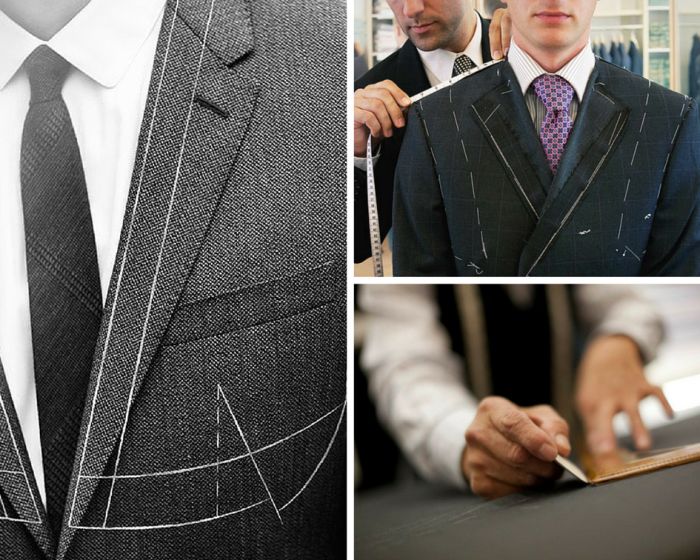 Canvas: This consists of the interior fabrics that are either fused or stitched onto the inside of a suit to give it its shape and form. The most commonly used fabrics for canvassing are cotton, horsehair, and felt. Over time, the more you wear a canvassed jacket the more it adapts to the shape of your body, making it appear expertly fitted.
Fusing: This is a form of manufacturing the suit that usually warrants as a buzzword on how expensive it may be. The two most common ways of creating a suit is either fusing or stitching. If the canvas has been stitched, that typically means that a lot more time and precision has gone into the construction. Fusing works more on readymade suits, where the inner and outer parts are fused together using heat and certain chemicals.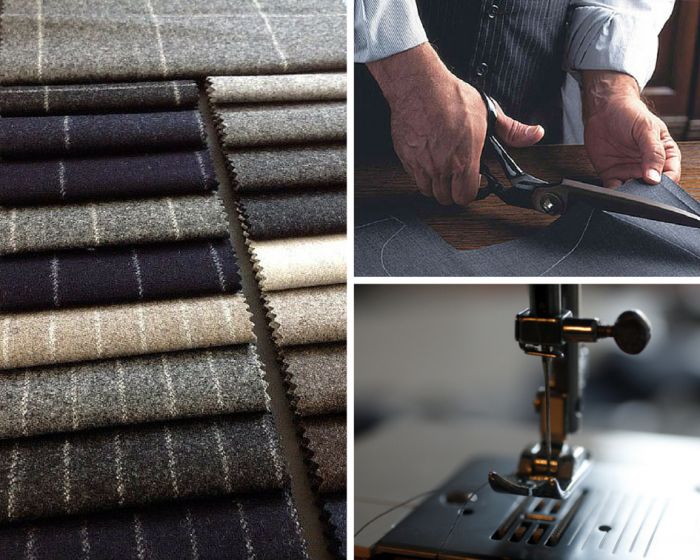 Bubbling: This is a deformity that can occur over time in fused jackets. Due to the glue that was used in the process of fusing, it can sometimes become 'unstuck' either naturally over a length of time or through the dry cleaning and drying process. This means that the exterior wool of the jacket can detach in places and the material can then ripple across the chest and back, which is called "bubbling." Unfortunately, once this occurs it cannot be fixed.
Thread Count: This does exactly what it says on the tin. The thread count measures the exact amount of threads per one square inch of fabric. It's always best to go for a relatively high thread count, from 100-120, as this ensures that the material will be soft yet durable. If you start going above 200 for your thread count, then you should probably reconsider, as this much finery is likely to make the fabric a lot less durable.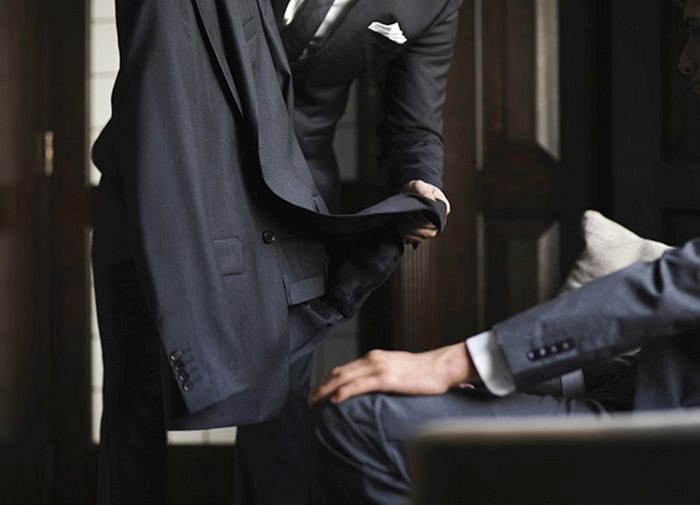 The cuff: This refers to the cuff at the end of the trouser pants, not where you're going to the stick those signature cufflinks at the end of each sleeve. You can opt to go for a cuffed leg or a total lack of cuff, either of which will make a statement on the pant leg. Best as an accompaniment to pleated pants, cuffed pant legs will draw in structure to the drape of the leg, making it a more traditional and formal fit. Trouser legs with no bottom cuff work best on slim fitting tight pants as they don't require that extra weight to make the leg drape.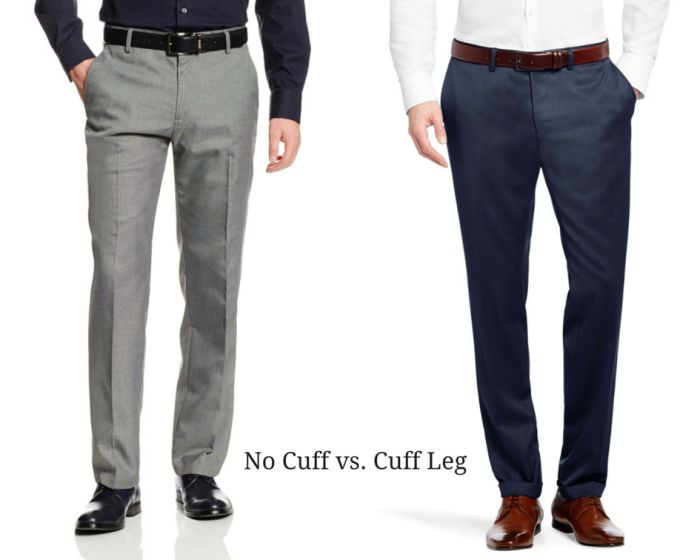 Lapels: These are the collars of your jacket that fold out at the front and meet the collar of your shirt. They typically can come in three styles: notched, which is where there is a triangular indent in the lapel on the chest at the point where it meets your shirt collar; peaked, a more formal style of lapel, which is a broader lapel that juts outwards and upwards at a point along the collarbone; and shawl collar, which is a more relaxed draped form of lapel on a jacket without a notch.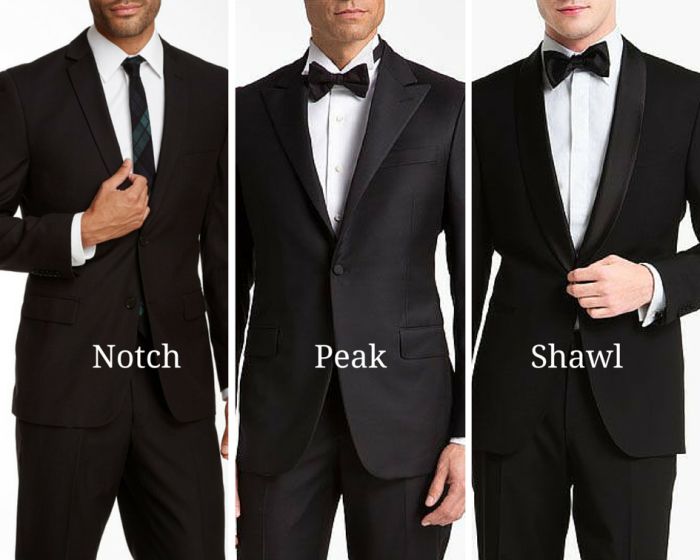 Collars: Just like the lapels, these shirt collars come in different styles and shapes. A wing tip collar has two pointed ends at the collar and fold down. A spread collar has the typical button down collar but has symmetrical points, which form almost a horizontal line. A band collar has a slight straight stand up tab at your neck and wraps around – perfect for a relaxed neckline but to still keep that air of formality.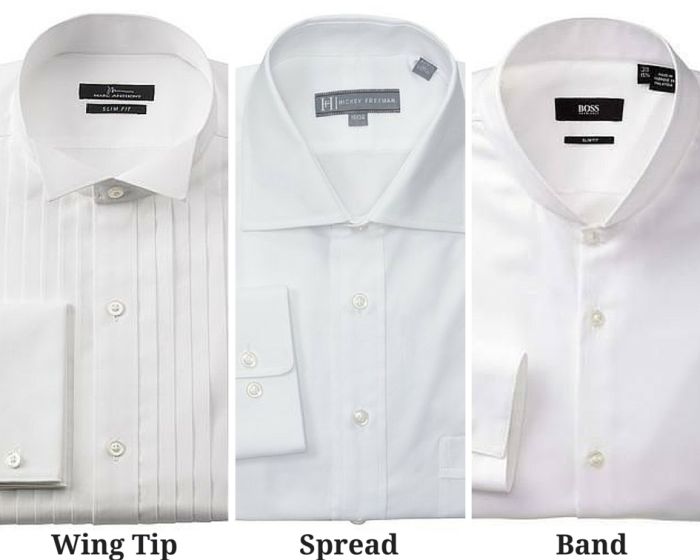 Full break: This is another term in reference to the pant leg, and a very well kept tradition. Seen more commonly on those with pleats and wider legs, the full leg break ensures that the pant reaches just the heel of the shoe and extends a few inches over the laces on a fold at the shoe.
No break: Well guessed, this is the opposite of the full break on the trouser pants. Known as a 'flood', where the pant neatly ends at the top of the shoe. Best chosen for slim fitted trousers, this is a style choice that men must be consciously aware of because it will always mean that your socks will be on show.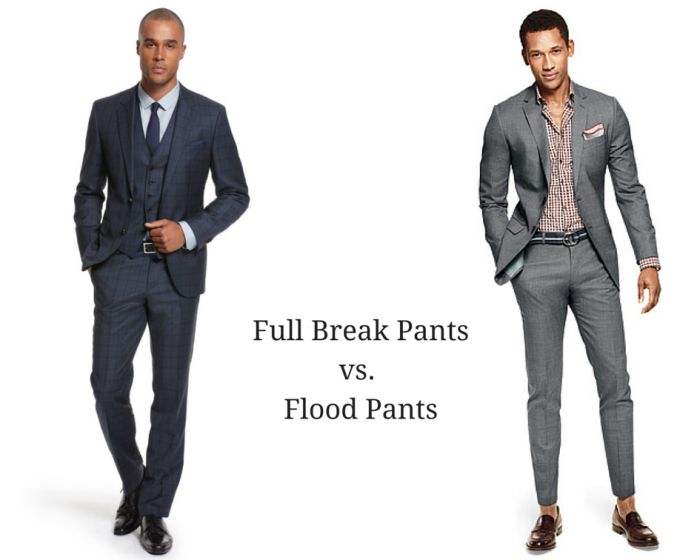 The drop: This refers to the shape of the suit. If the tailor tells you to drop five, he won't be referring to pounds. He means that the waist is five inches smaller than the chest size. The drop is the distinct measurement difference between your jacket size and your trouser sixe.
Waist suppression: This is a styling tool that is applied to the middle of the jacket, which is set to increase the shape of your waist. Most tailors will apply this method to the jacket in order to help you achieve that structural 'V' shape to the torso, where the shoulders are broad and the waist narrows in until it reaches the hips again.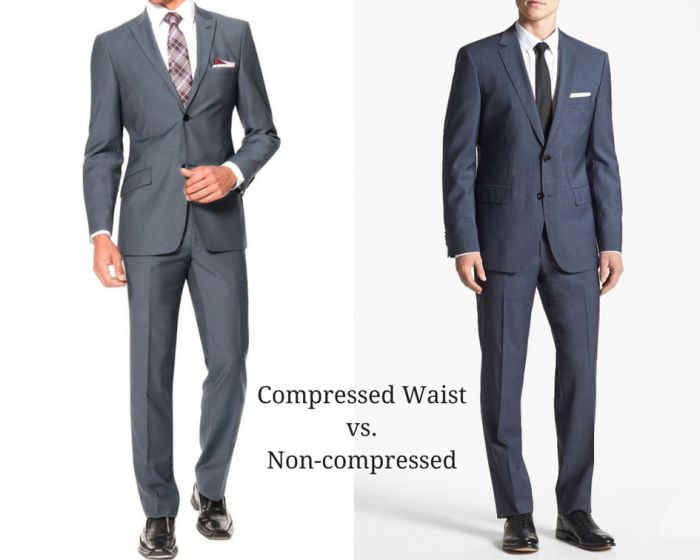 Vents: These are the cuts and slits that can be seen on the back of the jacket. Centre vents are the most common of these, and side vents, which include a slit on each side of the jacket are considered more formal. A jacket vent should never be fully open, as this means that the jacket does not fit properly. Side vents are best for mobility, and those without the vents at the back are commonly Tuxedos and other formal attire which warrants a sleek, clean look.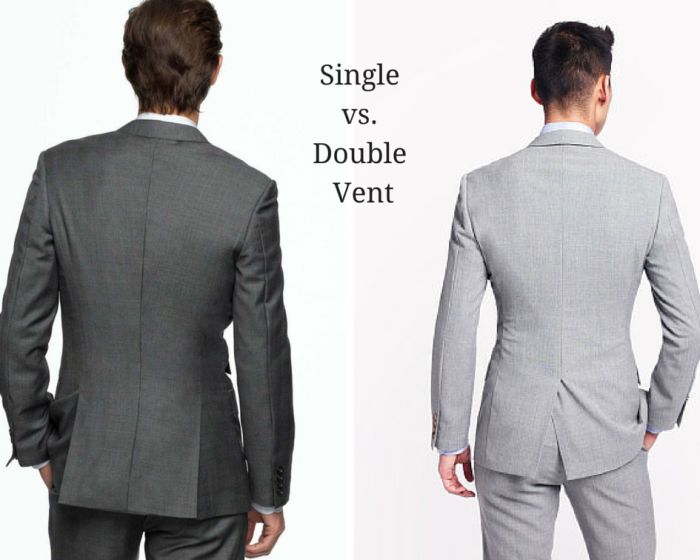 Trust us, with this complete glossary of terms and technicalities that come with suit shopping, we'll have you armed and ready to go with the most difficult industry terms. Youll have your research done, your exact shape and tastes determined and no doubt the transition of choosing to altering will be an extremely smooth one. No longer will the thoughts of choosing a wedding suit remain a daunting process. With these terms and styles all explained you will have your tailor and fiancee impressed in no time.
- Roisin Curran 
Image Credits: Canvas L-R: Tailor chalk: Burberry, Measuring: Pinterest, Tailor at work: Burlington Tailor | Fusing L-R: Fabric swatches: Pinterest, Cutting fabric: Dmarge, Sewing Machine: Creative Sewing | Thread count: Dmarge | Cuff pants L-R: No Cuff: Amazon, Cuffed: Hugo Boss | Lapels L-R: Notch: Nordstrom, Peak: Pinterest, Shawl: Hugo Boss | Shirt Collars L-R: Wing tip: Marc Anthony, Spread Collar: Hickey Freeman, Band collar: Hugo Boss | Break pants L-R: Full break: Pinterest, Flood pants: Pinterest | Waist suppression L-R: Compressed waist: Bachrach, Non-compressed waist: Hugo Boss | Vents L-R: Double Vent: The Made Mentor, Single Vent: J Crew.