Both on and off-screen Marilyn Monroe was a style icon like no other. Sweet, flirtatious and sexy, her look has inspired and captured audiences down through the decades, and to this day, remains an example of classic beauty and style. In her short 36 years, Marilyn married a total of three times, with each of her wedding looks more different than the previous. Without a doubt, she tops the list for one of the world's most iconic brides ever. Here, we take a look back at the blonde bombshell's three iconic bridal looks.
Wedding No. 1: Norma Jeane and James Dougherty – June 19, 1942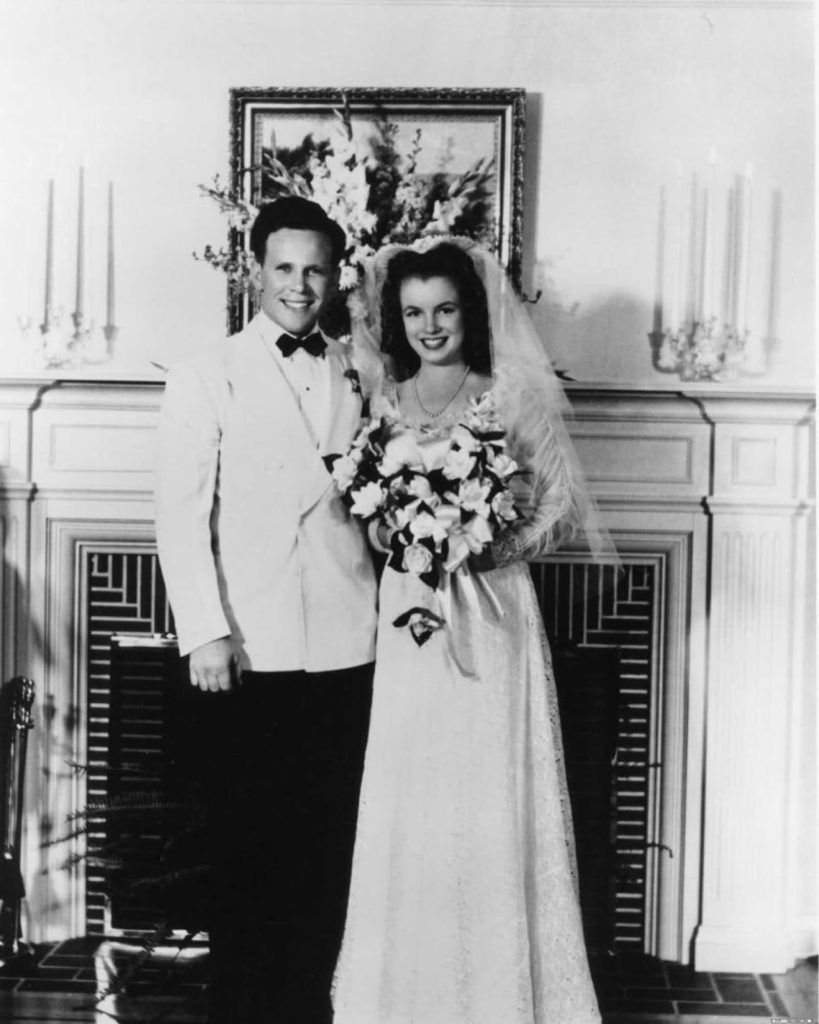 First up, a sweet 16-year-old Norma Jeane wed James Dougherty in a traditional 1940s dress widely believed to have been made for her by her Aunt Ana. A traditional girl-next-door in a floor-length A-line dress with sheer long sleeves and a ruffled neckline it is typically 1940s in style - narrow waist and slightly puffed shoulders. The hair and veil are precisely what one would expect from a 1940's wedding, and the look is complemented by a bouquet of white roses, as classic then as it is now.
Wedding No. 2: Marilyn and Joe DiMaggio – January 14, 1954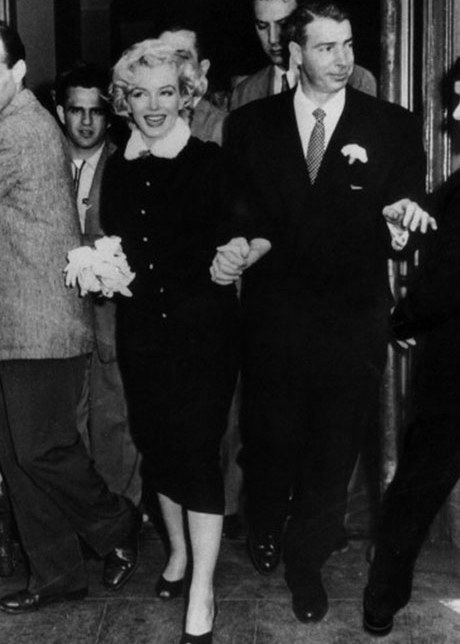 For Marilyn's second walk down the aisle, an elopement to City Hall, she wore a subtly demure three-quarter length suit made of chocolate brown broadcloth, with a white ermine collar. The suit was quite the departure from her usual style, skipping the low necklines that everyone was accustomed to seeing her wear, it is thought to have been an attempt to please her new husband. Interestingly, this was the second time for Marilyn to wear this particular suit, as it first made its debut when Marilyn met the King of Greece just a couple of months prior.
The infamous marriage to Joe DiMaggio lasted a short 274 days, but DiMaggio never stopped trying to win her back. After Monroe's death in 1962, it is said that he was heartbroken, and DiMaggio had fresh roses delivered to her grave twice a week until his passing in 1999.
Newbridge Silverware in Ireland had the honour of displaying this outfit in 2007, as part of their Museum of Style Icons.
Wedding No. 3: Marilyn and Arthur Miller – June 29, 1956 & Jul 1, 1956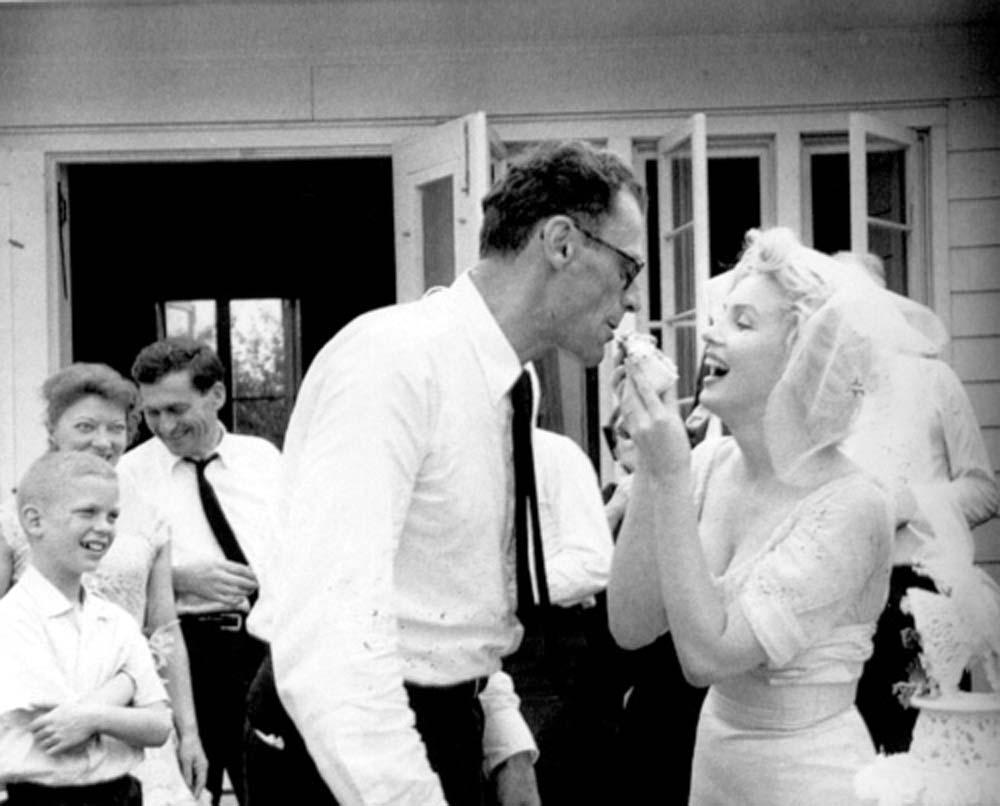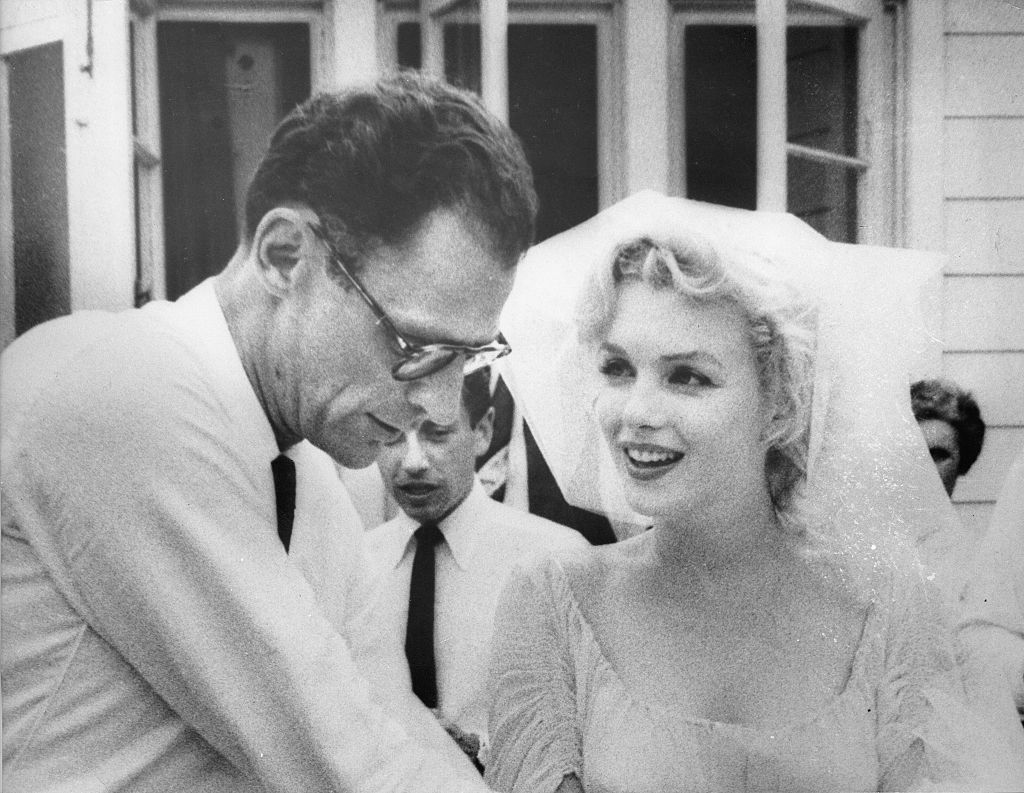 Never to do things by half, so in love, with her third husband, Marilyn married him twice! While not exactly true, the couple did have two ceremonies. At the time, there was a media frenzy surrounding their wedding, so they decided to marry privately in a civil ceremony at the Westchester County Court in White Plains, New York, on June 29, and two days later had a traditional Jewish ceremony at his agent's house in Waccabuc, New York.
For the traditional ceremony, Marilyn wore a John Moore designed sheath dress in soft beige chiffon. The sleeves and bodice had ruching, and there was a satin sash under her bust line. She wore matching satin heels and the white "halo veil of lace" was a gift from Amy Greene that was soaked in coffee to attain a matching beige shade.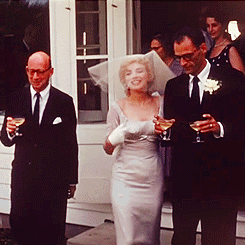 Marilyn Monroe is the cover star for the August Issue of Social & Personal Magazine. In the issue, we delve into her life from her humble beginnings as Norma Jeane and her rise to icon status as Marilyn Monroe.
On-shelf now!