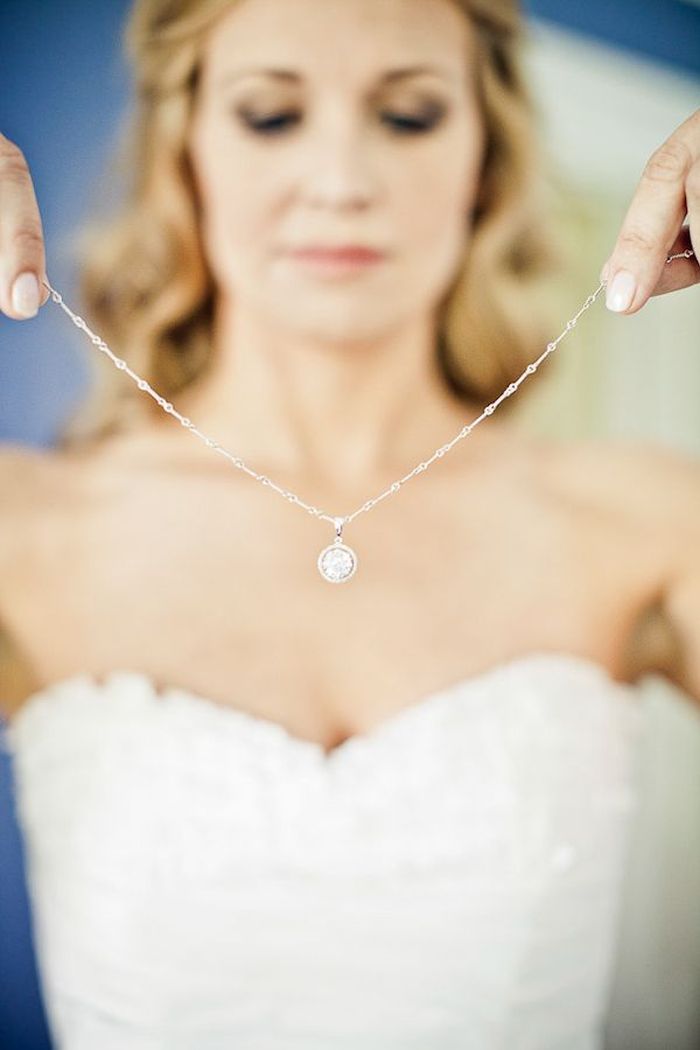 Like we always say here at S&P towers, a bride is never fully dressed without her accessories. While we truly adore all the time we get to spend on the importance of the wedding dress and the ever changing fabulous trends that surround it, we can't ignore other important aspects of the brides outfit. While no bride will start out her wedding preparations thinking of which earrings to wear, they do play a vital part at the end of the day. Of course the dress will come first, then the list of outfit priorities filters down from veils, hairpieces, shoes and finally, our little pretty accessories. The bridal accessories can in fact do a lot for a bride's outfit, despite more often than not being a mere afterthought whilst in the boutique on the last day of fittings. While it is okay to prioritise what is most important, the dress being first, the accessories do deserve a spotlight before the big day – especially jewellery.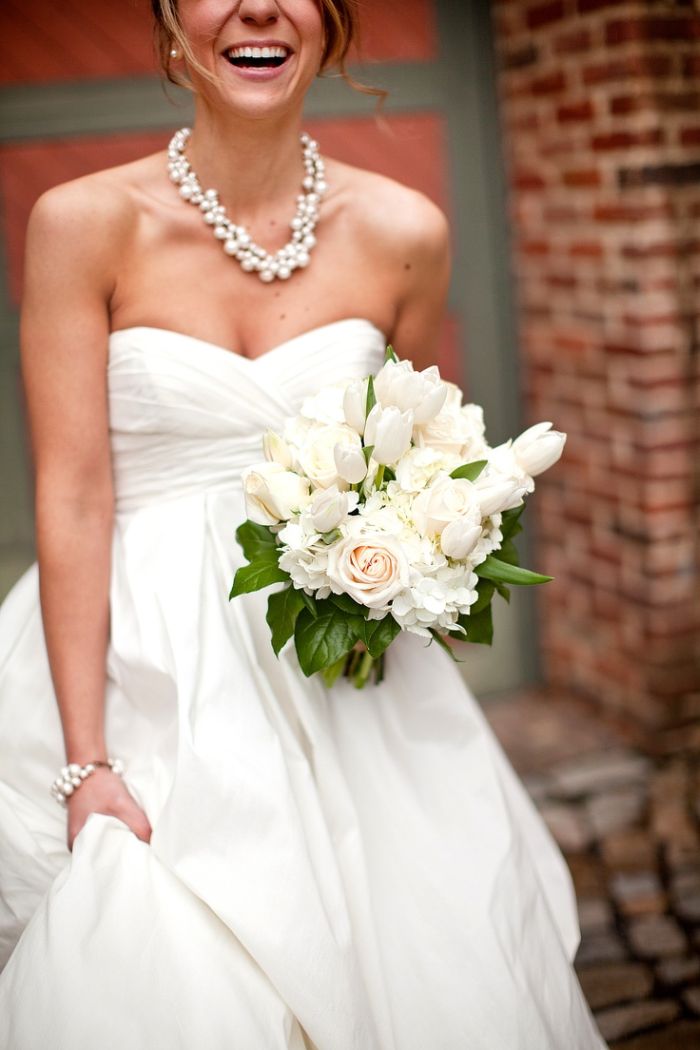 The diversity of jewellery is often an under-appreciated and forgotten asset when it comes to a wedding. Unlike shoes or dresses, where the scope for variation and personality can be at times restricted, jewellery is the opposite. It comes in so many different forms, with different styles, different colours, different sizes and best of all – different meanings. Bridal jewellery is a thing that you can make entirely your own and something that you can use to represent exactly who you want to be on any given day. On your wedding day, you can be whoever you want to be and use it to represent exactly what persona and message you want to send out to the world when you finally tie the knot.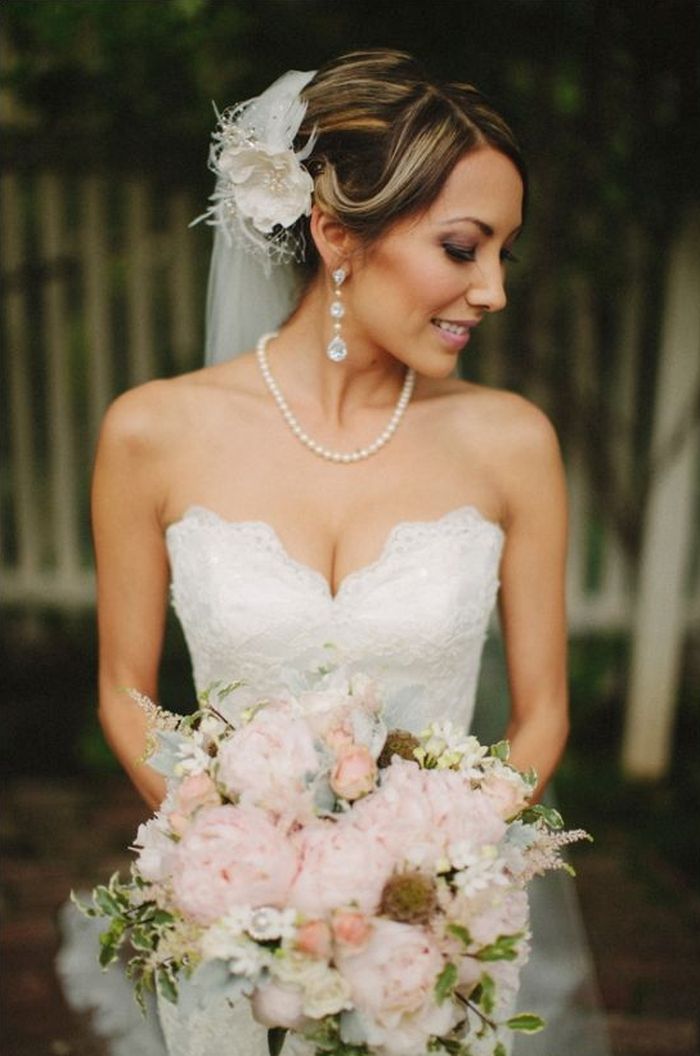 We have gone ahead and done what we do best – that is carefully selecting the best and brightest pieces of jewellery out there for a bride. To give you the full effect of just what these dainty (or not so dainty, depending) pieces can do for you, we've categorised them into themes and personas for whatever mood you want highlighted on the big day. For the sake of what's involved on this special day, we have gone head and omitted any rings from this segment – just because you know, we think there one very special ring that really shouldn't have its limelight stolen on the day.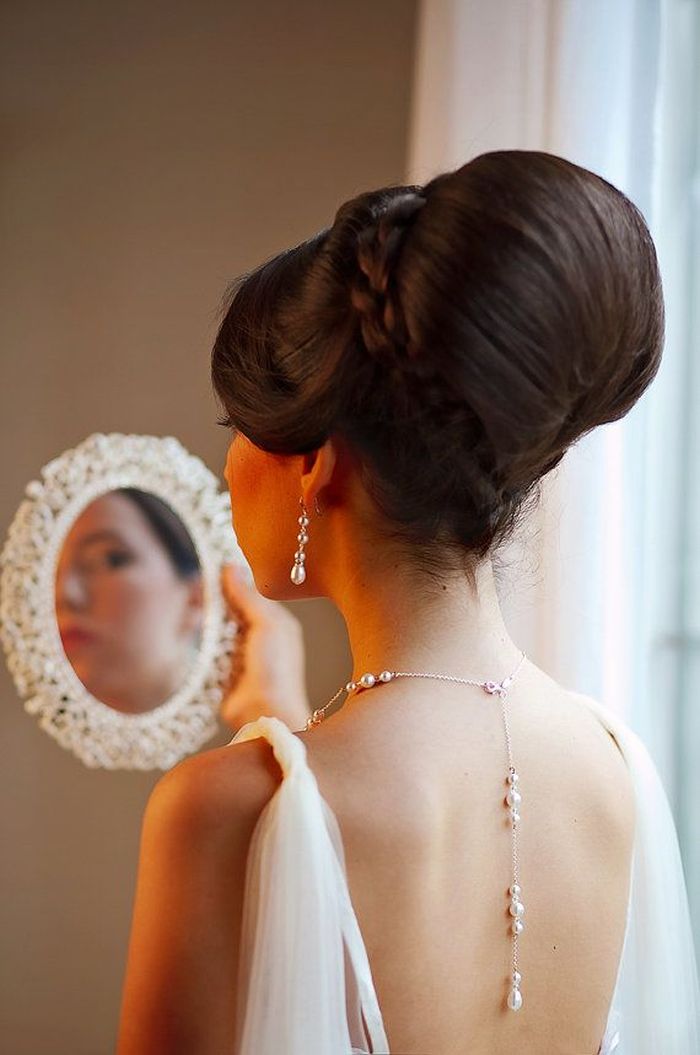 Go back in time. A classic is always considered so for good reason, and that applies tenfold to a bride and pearls on her wedding day. Pearls are considered the ultimate in wedding day elegance, and have dated back from your great grandmother's time as a thing that was always at the height of fashion representation. Give a nod to the traditional beauty of gleaming pearls by making them a part of your bridal jewellery. The great thing about this accessory is that you can go as big or as small as you want. Say, for instance, you want to include a full sheath of pearls draping around your neck and framing the dress, then go for a big and bold sheath of what is commonly referred to as a coil snake, usually set of or finished with a varnished silver pendant or brooch. These work perfectly with lace wedding dresses to give it that very dainty vintage vibe. Make the most out of your giant pearl necklace if you have a backless wedding gown, by taking that iconic photo with them draping over your shoulder all the way down your exposed back. Better yet, if the ornate showing of pearl isn't exactly your thing then there millions of other dainty, subtler ways to wear them. Our favourite has to be the subtle but beautiful pearl drop earrings, which never steal the show from the dress but will also never be lost at the slightest turn of head, when those around get to catch a glimpse of your pretty, carefully selected bridal jewellery.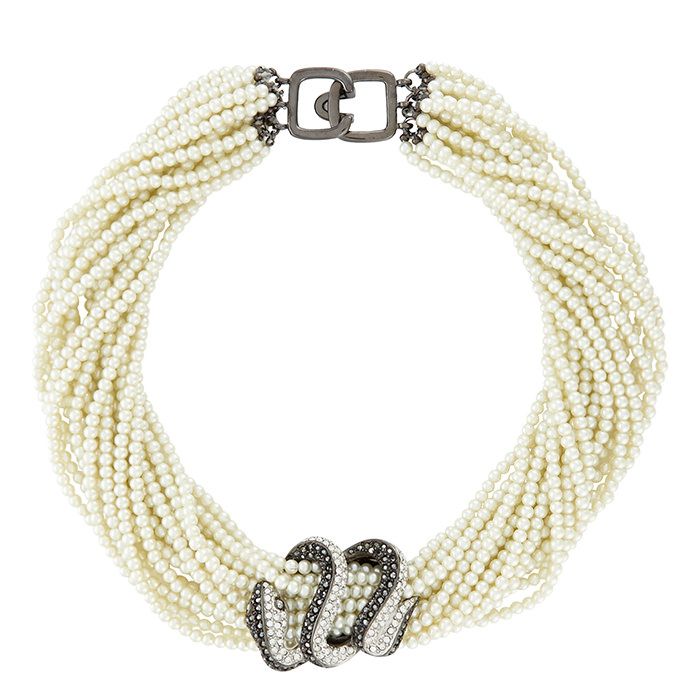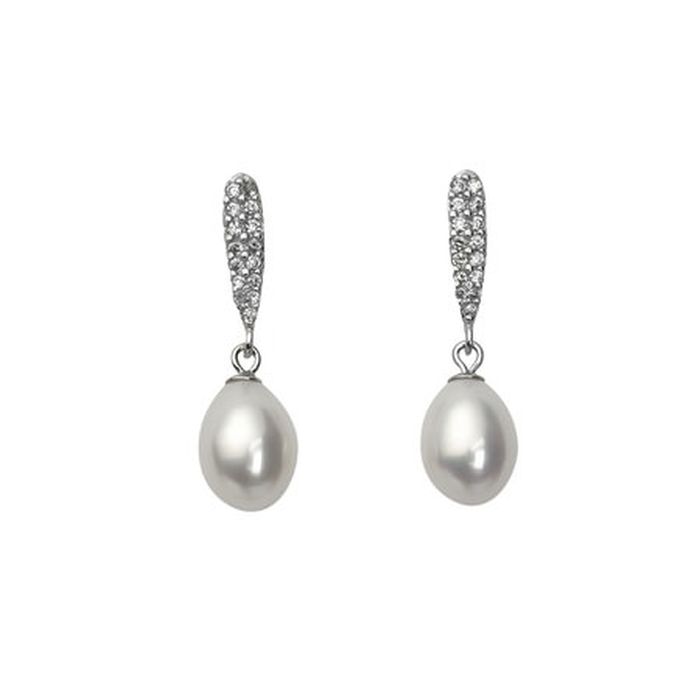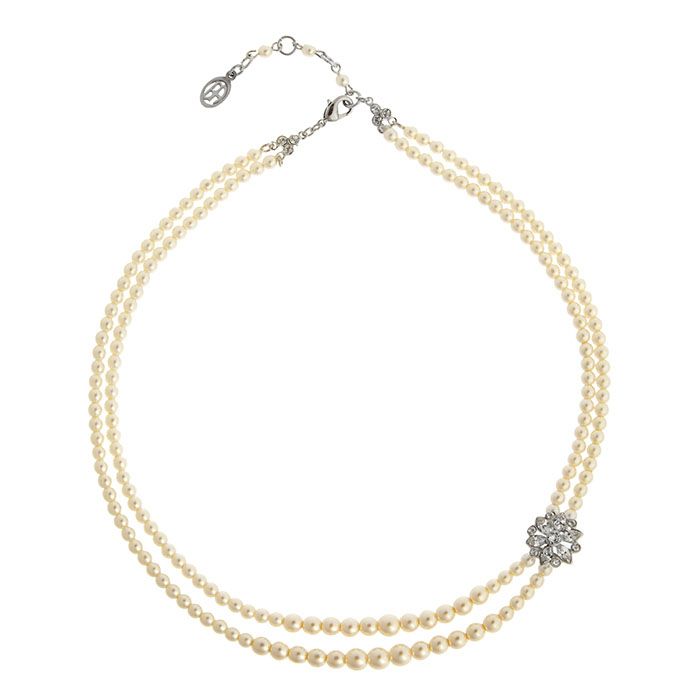 Accessories T-B: Kenneth Jay Lane, €465 | Brilliant, €175 | Ben Amun, €190 | Brilliant, €130 | Ben Amun, €135
Go blue. What more could a bride want than to subtly incorporate her something blue? We love this long standing tradition of having that ever endearing something blue present on your wedding day. But what we love even more than that is seeing the new and great ways that each bride incorporates her blue trinket, in their own unique and personal ways. One of the best ways to incorporate this something blue into your wedding day is with jewellery. Now, don't get us wrong - it doesn't have to be anything garish or entirely blue. It can be a gem, it can be a little blue anklet chain or ever better yet, it can be an off blue diamond. Yes they exist, and they are the prettiest thing we've laid our eyes on. Another favourite is turquoise (which we are pretty sure doesn't break any "blue" rules) and gold. Traditionally speaking, gold hasn't been the most popular of bridal choices when it comes to wearing it with a white dress, which we can assume is for the few reasons such as not wanting to look too garish or gaudy. However, gold is sneaking its way back into bridal circles of late, especially among the brides who want that little something more glamorous and glitzy. This unexpected combination of turquoise and gold makes for a more laid back, breezy accessory – which brings us to our next jewellery look.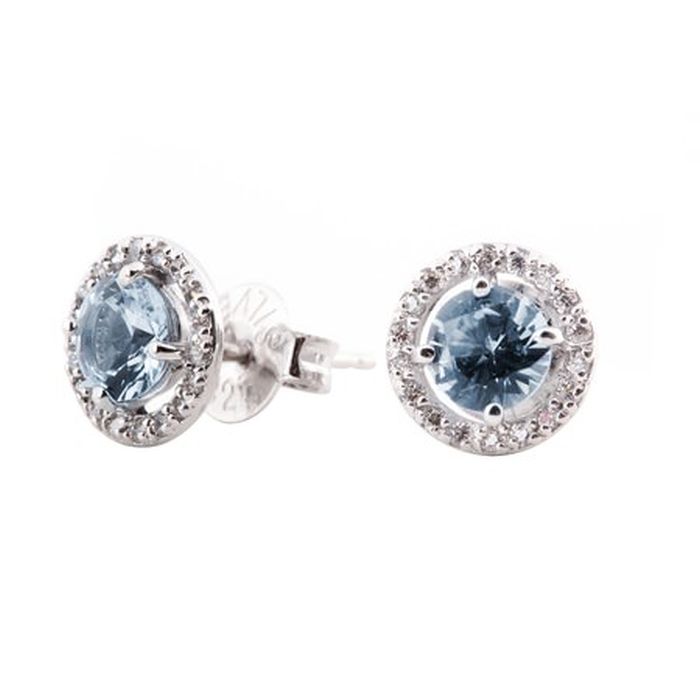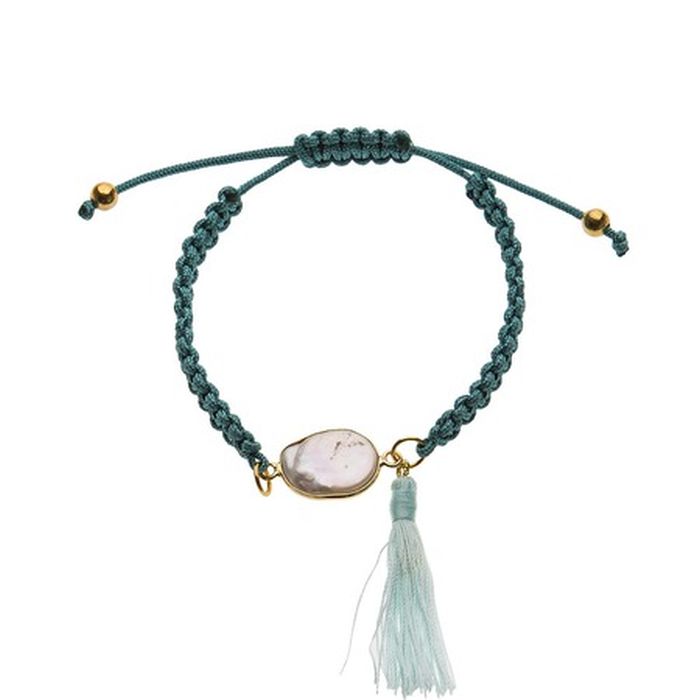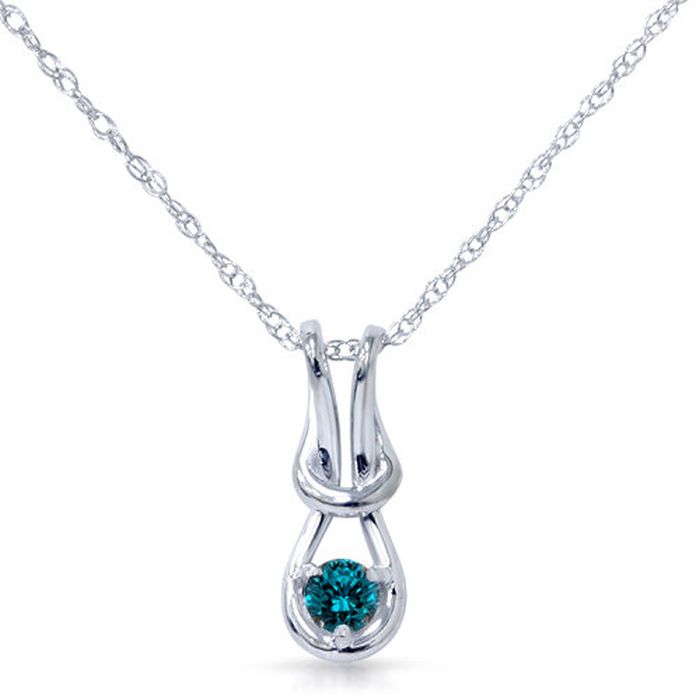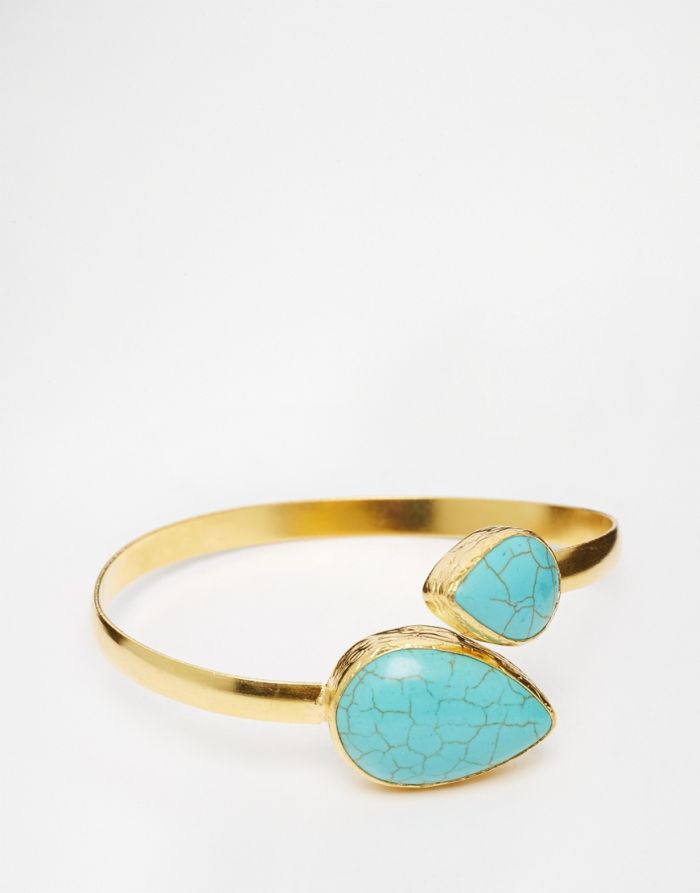 Accessories T-B: Brilliant, €240 | Ashiana, €44 | Etsy, €99 | Ottoman Hands, €64.28
Go Seaside. Ah the sunny seaside. While our lovely country has plenty of sea, we often find the sun part a bit too elusive for our liking come summer. If you're one of the smarter and more envy-inducing couples out there who choose to wed on foreign sunny shores, kudos. You will no doubt be looking forward a ceremony filled with sand underfoot and sun overhead (no jealousy here, honest.) Why not choose to incorporate the sun and seaside into your bridal jewellery, by choosing pieces that will represent the place you've picked out so carefully that you can then cherish years down the line.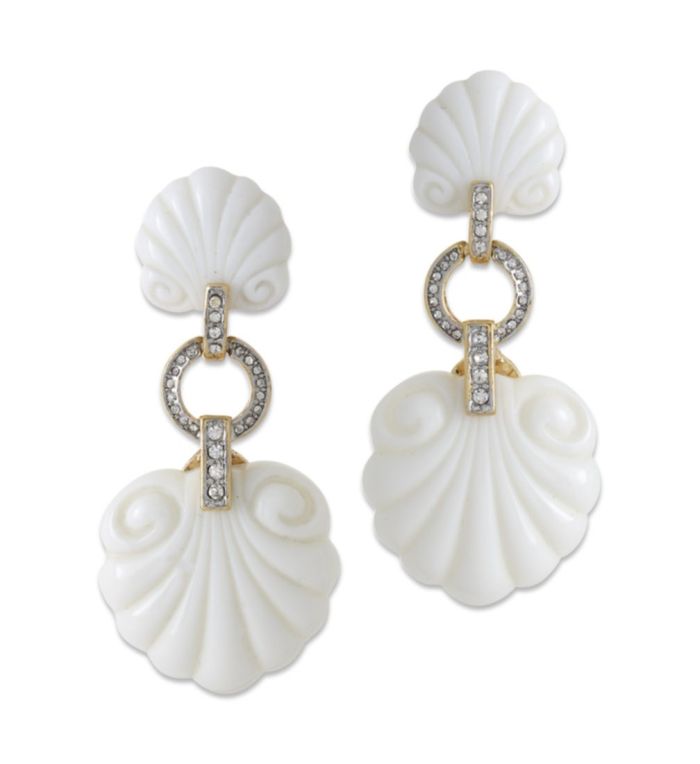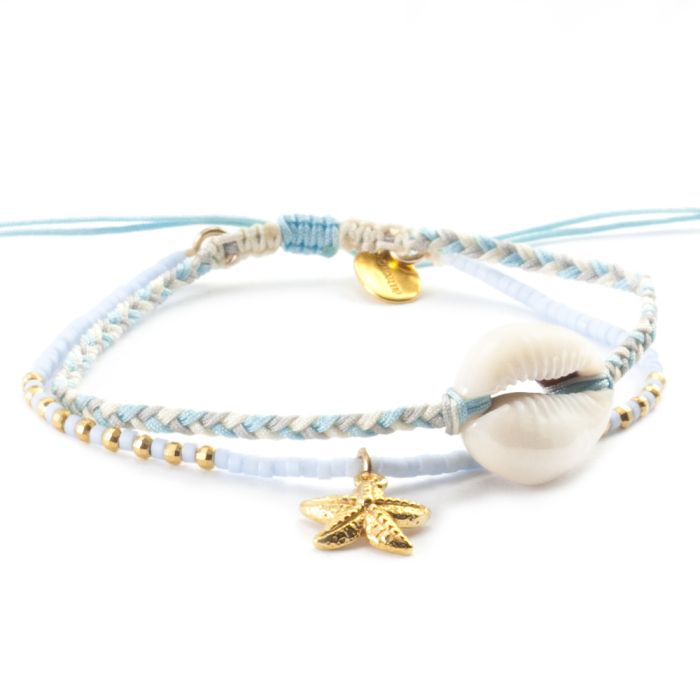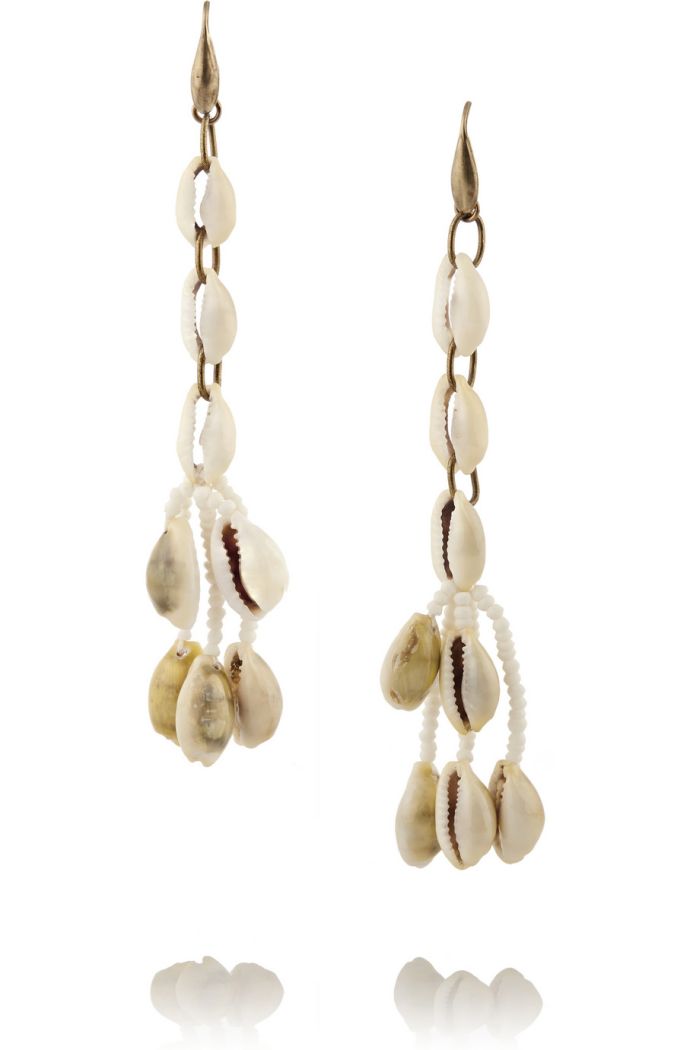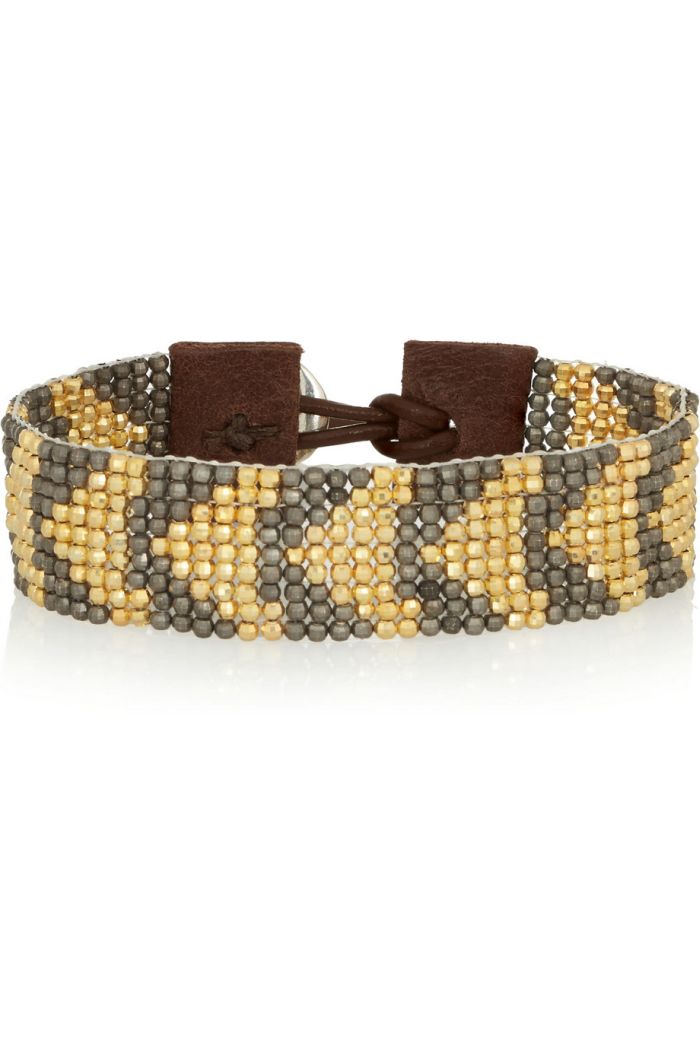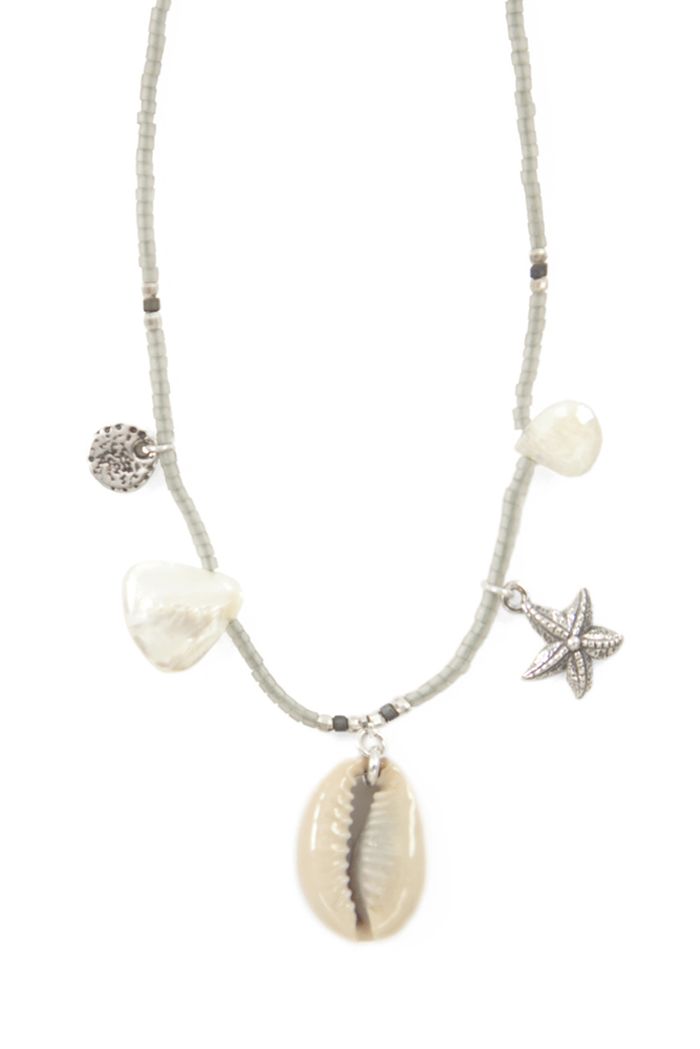 Accessories T-B: Brilliant, €180 | Chan Luu, €85 | Isabel Marant, €45 | Chan Luu, €352 | Chan Luu, €95
Go glamourous. When can't a girl get away with being a little OTT if not on her wedding day? You've already chosen the huge veil, the big dress, the even bigger hair, now why not finish it off? Choose some statement jewellery to complete your wedding outfit if you really want to add that avant-garde effect, or if you just want another sparkling addition to your dress. Like we mentioned earlier, we're loving the return of gold in wedding jewellery. Why not go full throttle with a designer statement piece, like that of the Saint Laurent bigger than life bangle cuff or a glamorous, diamond encrusted gold plated pair of drop earrings? Whatever part of your body you want to adorn, be it your wrist, ears or even ankles, gold will give you the glamour you want.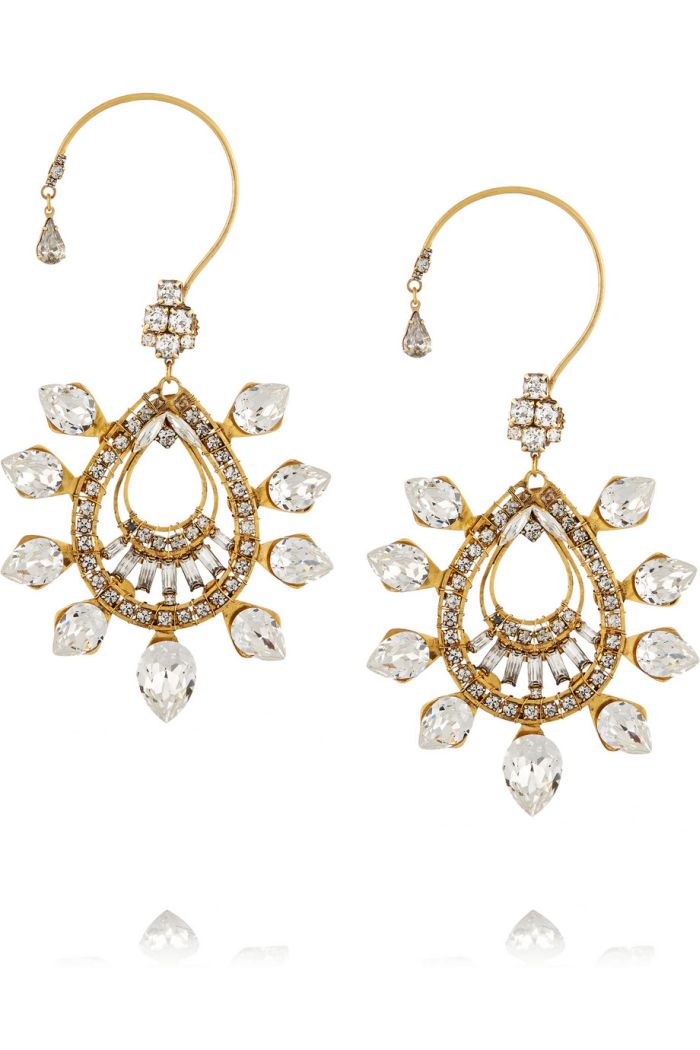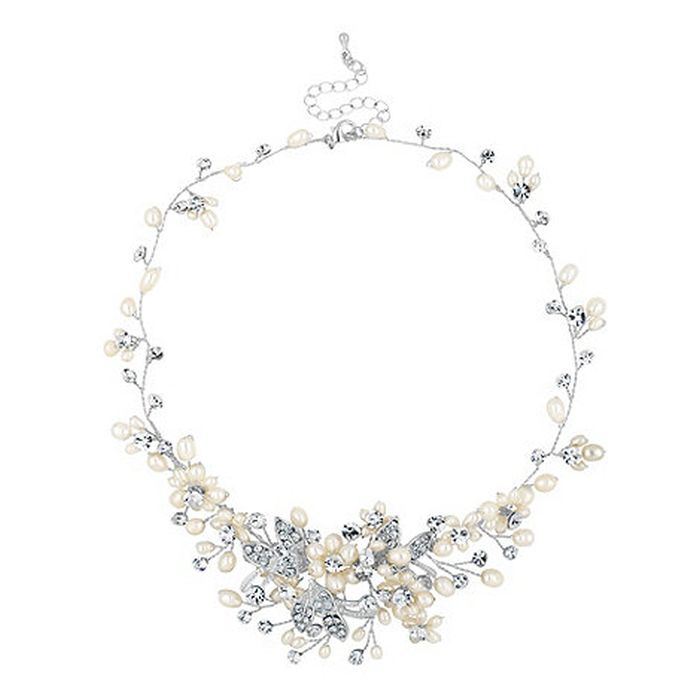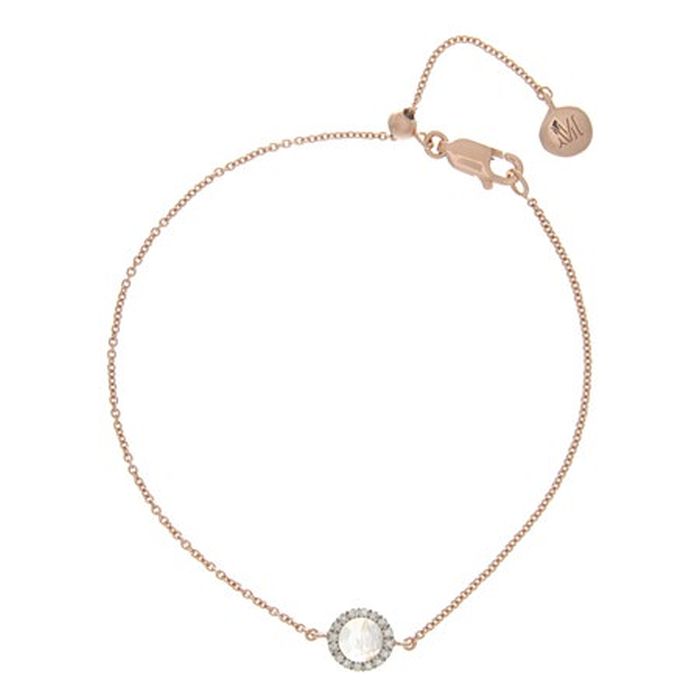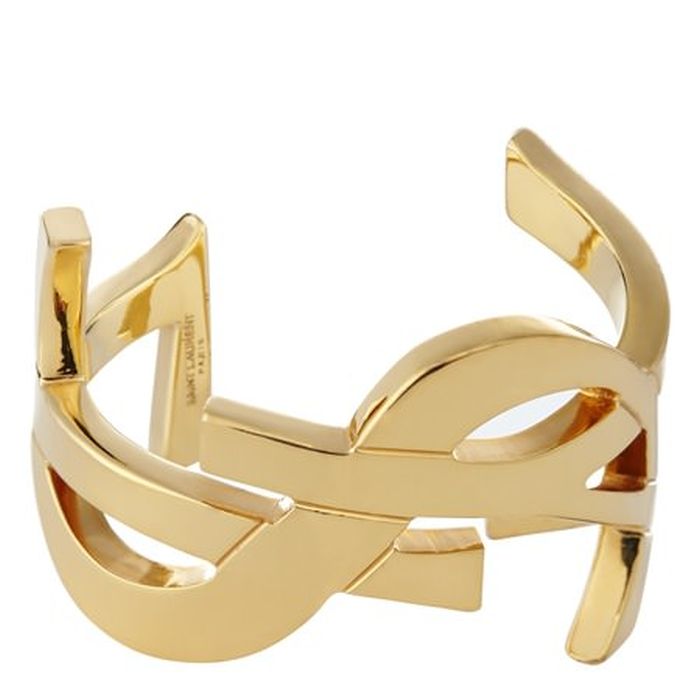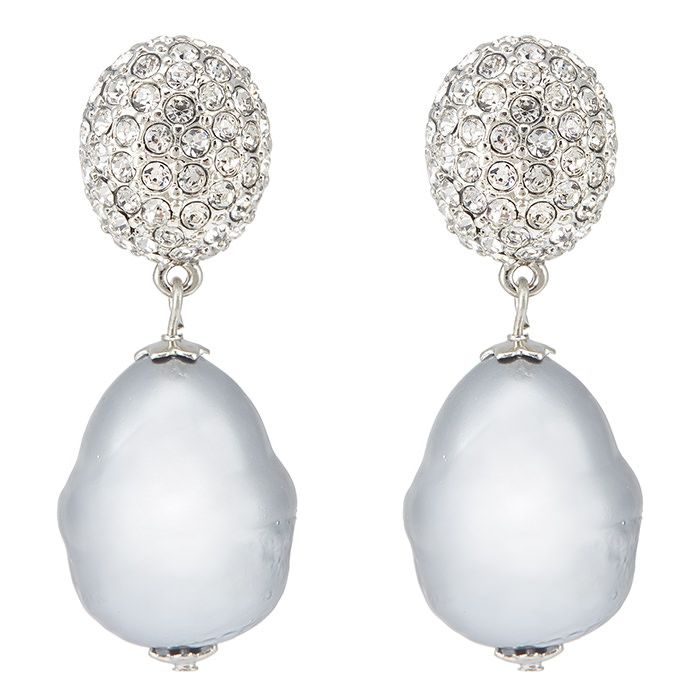 Accessories T-B: Erickson Beamon, €408 | Alan Hannah, €68 | Monica Vinader, €285 | Saint Laurent, €495 | Kenneth Jay Lane, €100
Go with your heart. While accessories are a great finishing touch and stylish statement, they can also be an expression. Many brides these days can choose to wear their heart on their sleeves for their wedding day, with the inclusion of quite a few little loving pieces of jewellery. This is a day when you will be expressing your love in front of all your friends and family, so why not do so on in your jewellery too? Not only will it keep a smile on your face as you're forever reminded throughout the day of this adorable expression, it will also serve as a great memento for many years to come. You can choose all manner of jewellery and accessories that will be able to express exactly how you are feeling in a stylish, graceful manner. From floating diamond love heart pendants to cute love inscribed bangles, you can make you bridal jewellery as romantic and heartfelt as you want.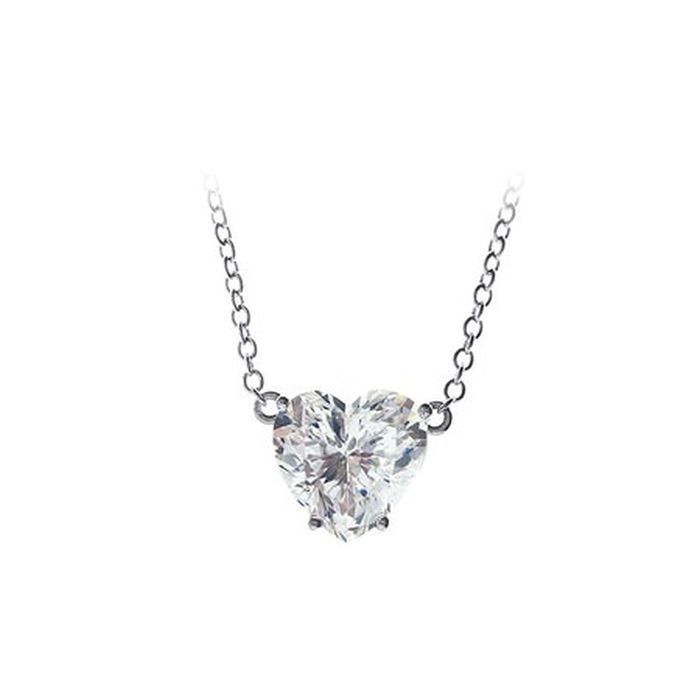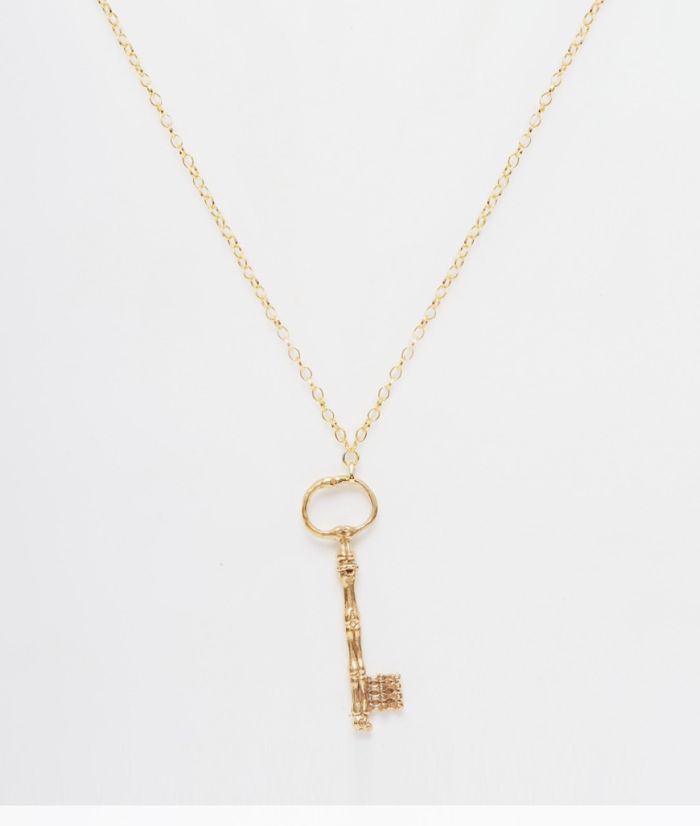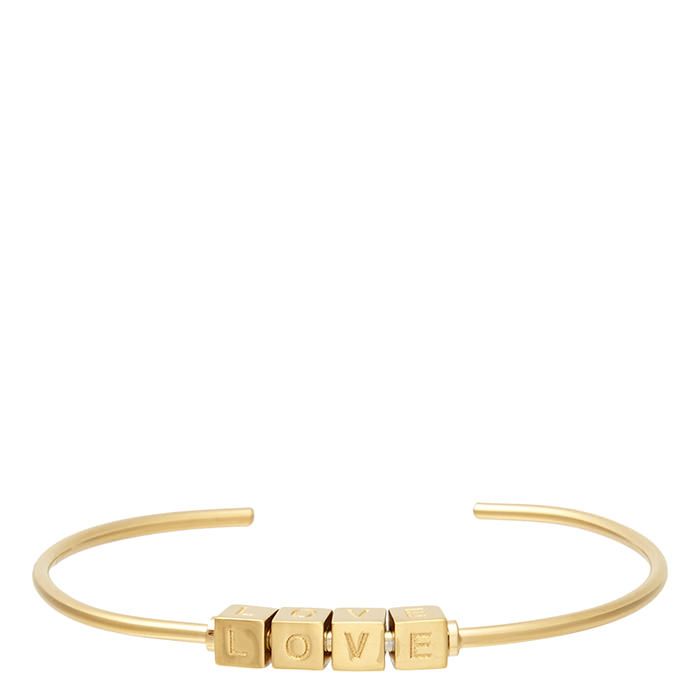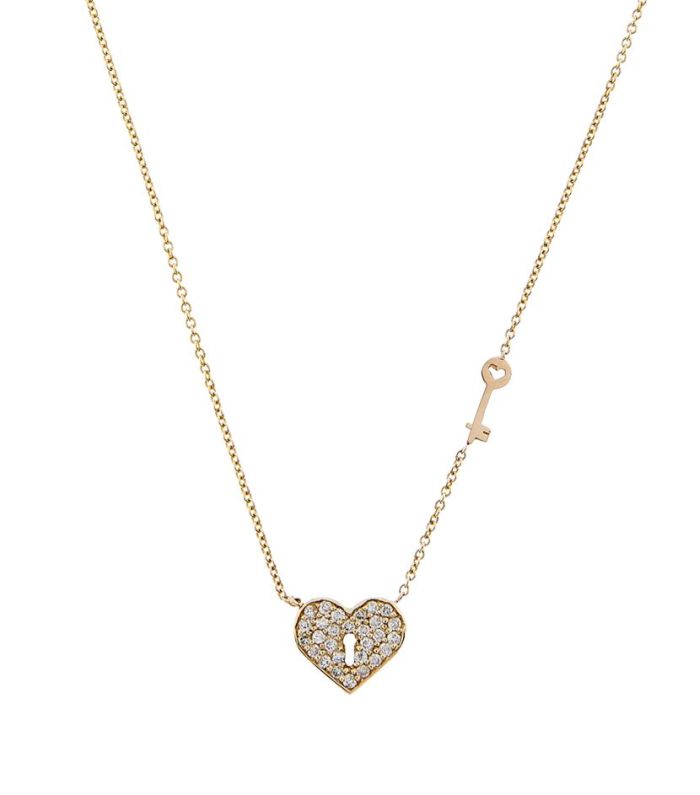 Accessories T-B: Brilliant, €135 | Only Child, €71.23 | Saint Laurent, €595 | Sydney Evan, €899
Whichever expression or feeling it is that you are looking to portray on your big day, you can be sure to find it with bridal jewellery. A bride should never underestimate the power of a good accessory, especially on such an important day.
- Roisin Curran