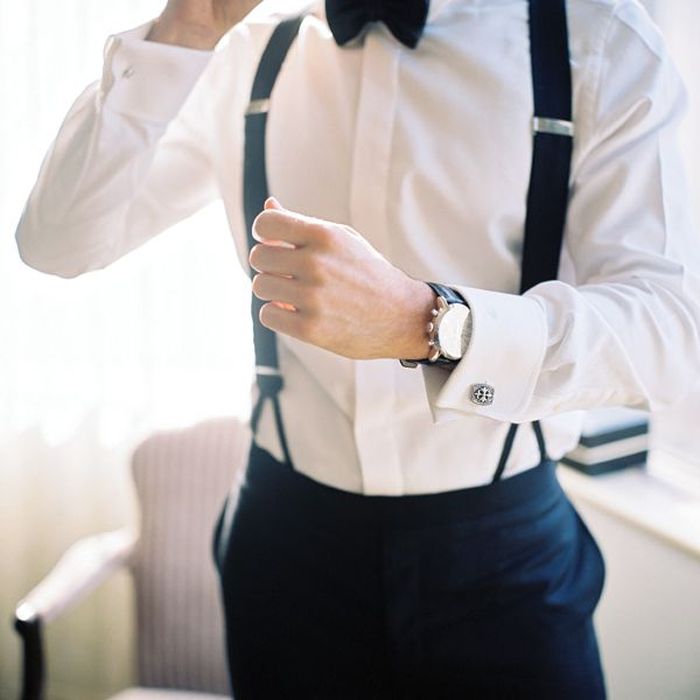 Once again it's time to give a little love to the groom in anticipation of the big day ahead. This is after all, his wedding day too. We've gone ahead and given our full support to all things that is groom related here at S&P, and we're going to go even further this time. Just like the bride and her wedding dress, we know that it's an equally important priority for the groom when it comes to his suit. However, we remind our brides time and time again, the accessories are just as important as the dress. This applies tenfold in the groom's case, as your accessories are going to be your first port of call when it comes injecting a bit of fun and personality. Of course, you get to wear that suave, stylish suit you've always imagined and look great in. But the accessories portion is where you get to have a little fun, source something a bit more quirky and wear something that really speaks about who you are as a person. In order to help you do just that, we have gone ahead and sourced just a few of our favourite accessories currently out there at the moment, from the best bow ties in Cork to the finest beard oil in the English midlands, we have it all for you today. We've even sourced some very fine looking socks that come with their own gift boxes, if we do say so ourselves.
Cufflinks:
Granted, this is definitely a vast well of options when it comes to the groom and his sleeves adornments. It's now possible to find virtually any style or theme cufflinks that you want to wear on your wedding day – from marvel superheroes to a sporting equipment. However, taking a break from the obviously macho indulgence that are superman cufflinks, we have found the perfect little groom accessories that will help illustrate your love story with style and affection. Kfiatek Gifted Hands, an Etsy store established by Polish artist Eva Trojanowska in the UK, specialises in handcrafted jewellery and accessories, and markets her unique cufflinks as treasures with the finest material and craftsmanship. Our favourites have to be the customized map cufflinks, where the groom can choose his own two cities and have their maps immortalised in his cufflinks. We have to admit, looking at these literal geographical telling of a couple's love story really struck chord in us. Perfect for the couple who have different cities and hometowns, or perfect for including the hometown of his mother and the hometown of his bride-to-be. Whatever the reason, these are a truly romantic and heartfelt cufflink set for your wedding day.
Bow ties:
An ever growing classic, bow ties on a groom are quickly becoming the epitome of sophistication and style. Of course, modern, sleek ties and waistcoats are a wedding style in its own right – but we will always have a soft spot for bow ties. They're traditional but they can be quirky, colourful and fun. Building on from that, we have found the perfect bow tie specialist, Beau Bow Ties, who creates unique, individual patterns and styles for grooms everywhere, and all from their home-grown studio in Cork. Brian's inspiration for designing such innovative and quirky bow ties came from watching his grandfather proudly parade in the classic accessory as a child. He has now brought that inspiration to Ireland in the form of perfect, sophisticated bow ties in many fun, coloured patterns. Each beau bow comes with its own name and title, and they have even been worn by more than one or two Irish celebrities. Our favourites (because we just couldn't pick one) are the Alfie and the Bell, with their baroque style art deco pattern and a dusty pink and white polka dot. They pride themselves on offering Irish grooms the option to be smart and different on their wedding day, while remaining impeccably well-dressed.
Braces:
We are taking our next groom accessory inspiration from our favourite high street hero that combines the perfect amount of designer inspired trends with just a hint of hipster chic – River Island. Of course, this high street favourite wouldn't exactly be a groom's first port of call when it comes to dressing himself for his wedding day. But with all the fun and quirky accessories that River Island have created of late, they have really managed to put their stamp on the men's fashion world as one of versatility and individuality. That stamp has even reached as far as the wedding world, with their quirky and authentic looking braces as suit accessories. We took a look at their retro, old-age inspired suit suspenders for the groom and loved them. They were styled in a charcoal grey check pattern, with silver adornments and a single back strap. They are low key enough not to steal attention away from your suit or dominate your look on the day, but perfect for that subtle style nod to your own, personal taste when you take off your jacket at the reception.
Beard: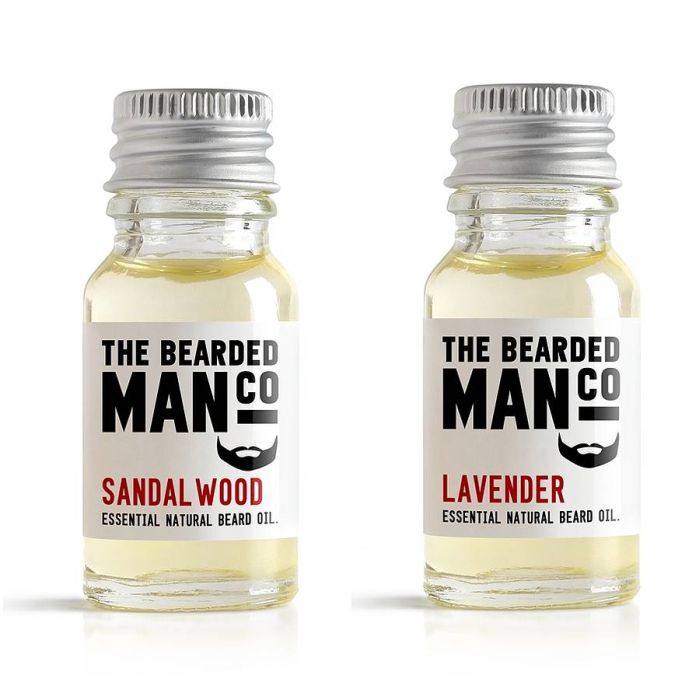 Unless you have been hiding away under a rock the past three years, most men will know the huge power trend that is the beard. Inspired by hipsters and tattoo artists, and now embraced by celebrities and men all around the world, a fully grown and well-groomed beard is a look that is most definitely here to stay. That being said, while we haven't found any accessories as yet for this particular striking facial hair, we have found the next best thing – good grooming. While the last thing a groom will be willing to do the night before his wedding is shave, you don't want to turn up atop the altar looking wild and rugged either. A little maintenance can go a long way when it comes to your beard, and specifically to achieve that polished, sophisticated chic look for your wedding day. We have found just the thing to achieve all that and more – The Bearded Man Company. This is an English-born, family-run company in Kent that specialises in beard products free of harmful chemicals. Better yet, they package and produce these top range products with their very own individual scent. Their hugely popular beard oil comes in a variety of over 24 scents, ranging from fresh cut grass to sandalwood. This multipurpose oil will have your facial hair feeling lightweight, nourished and smelling amazing – something that we're sure will be appreciated when it's time to kiss the bride.
Socks:
The ever reliable and constant accessory a groom needs and often neglects are his socks. We know you may not put much emphasis or thought into this one, but your socks can say a lot on your wedding day. While you may be tempted to follow suit with the traditional style of plain black or dark brown, perhaps you should reconsider what this small accessory can do for your big day. Be it either a matching theme throughout the groomsmen, a picture perfect opportunity with all your best men in matching socks or just a bold colour that matches your bow tie, these are a little gateway to further style and individualise your wedding look. Better yet, you can even fashion them into a fun gift for your best men to wear on the day. Archer + Peyton are a London-based sock company that specialises in gifting these little favours to your wedding party. They have perfected the image of a classic, comfortable sock with their Egyptian cotton and solid, bold shades that come in a variety of colours and sizes. Each sock comes individually gift-wrapped with a note card included where you can write all manner of those quick-witted, well-meaning, fun messages to your groomsmen. Don't be afraid to inject a bright pop of colour with these socks, as the current style trend in suits are flood pants, where the suit pants reached roughly on the ankle. In order to keep up with this trend in suit style, you can pair these pants with a fashionable, bright pair of socks from Archer + Peyton for a confident and energetic appearance – not to mention to keep any cold feet warm and toasty.
- Roisin Curran
Image Credits: Groom getting ready: Southern Weddings | Cufflinks: Etsy | Bow ties: Beau Bows | Braces: River Island | Beard Oil: The Bearded Man Company | Socks: Archer + Peyton