You may think that groomswear isn't as exciting as bridalwear but we're excited to prove you wrong with Benetti Menswear's amazing new collection! Taking the classic silhouettes synonymous with glamour, luxury and romance and giving them that extra touch of luxury, Irish fashion house Benetti menswear has served up a gorgeous selection of chic and refined menswear for the modern groom.
If you're looking for that perfect suit for a 2022/23 wedding then look no further than Benetti!
Harold
A modern update for the season ahead, the new 'Harold' capsule range is one that will certainly steal the show at all formal occasions. Available in three colour combinations,  Beige, Ice & Silver, these bright, classic shades are the perfect pick for a Spring Summer wedding. Adding pops of light colour not only lets the groom stand out in a sea of black and navy suits, but it also photographs beautifully next to a white gown!
The Harold is a new addition to Benetti's famous mix and match collections, allowing grooms to customise their wedding day outfit down to a T. With each piece of the suit sold separately, you can play with colour, fit and fabric, to give your ensemble a refined and debonaire look akin to the red carpet of the Cannes film festival.
Bruce
Saving the best for the big day is what Benetti are all about, and this season we see a vibrant update on their Wedding Collections. Benetti Menswear introduce the new 'Bruce waistcoat and jacket', both sleek new additions to Benetti's mix and match Wedding collections. A gorgeous choice for an outdoor Summer wedding, the light blue jacket looks incredible in natural light when paired with an ink navy base!
Both the jacket and waistcoat feature a tightly woven blue and white pattern with rich navy piping, not only does this look beautiful when paired together, but allows for a more staple foundation like petrol blue or ink navy. Both waistcoat and jacket options are available in both tailored and comfort fit.
Black Tie
Ideal for black tie or a slick city wedding, a Benetti tuxedo is tailored from luxurious fabrics in a neat and tapered profile. With options available in a peak lapel or shawl collar,  the perfect tux is waiting for you. This season you can go for a stylish twist and choose from an array of colour options in the classic tuxedo.
Choosing to opt away from the classic black, their new 'Peter shawl' tuxedo in navy is clean, modern and elegantly refined, the perfect choice for a modern city affair.  The stylish 'Elton' tuxedo offers both a grey and wine option giving your formal look an eclectic slant with satin peak lapels that lend itself to a retro quality. A stellar choice for many Grooms, the classic tuxedo is one style that will certainly stand the test of time.
Jonny
This season is all about the resurgence of grey! A beautiful foundation colour, grey acts as a neutral balance to pops of colour and patterns. This sophisticated number pairs beautifully with a darker and cooler complexion. A well made grey suit looks beautiful with most colour schemes and is the perfect partner for some of the more popular bridal colours (White, blush and cream).
Choose from a range of combinations and pair with a lighter grey waistcoat like the 'Anthony' in silver for a sleek, James Bond-esque look. The 'Barrett' waistcoat is also an option that will help you achieve a classic yet contemporary style and feel. When it comes to the new 'Jonny' suit, creativity and excellence go hand in hand offering the highest standards of cut, construction and finishing, and one that will offer the most sophisticated and sartorial look.
Peter
Benetti's luxurious new 'Peter' suit exudes refined flair. Showcasing impressive tailoring, this piece is expertly woven and designed with surface interest detail for a contemporary look and feel.
Available in a rich petrol blue and classic ink navy, this is where all grooms should start when looking to build the perfect outfi. The beauty of a Benetti suit is the versatility of styling, with the matching waistcoat, trousers and jacket acting as a grounding foundation, allowing you to play with colour, pattern and texture in your accessories, shoes and shirt. Keep things simple with a white shirt and contrast colour tie or go all out and opt for a statement shirt like a retro paisley or delicate florals; the joy of the 'Peter' is its versatility, so take full advantage of it!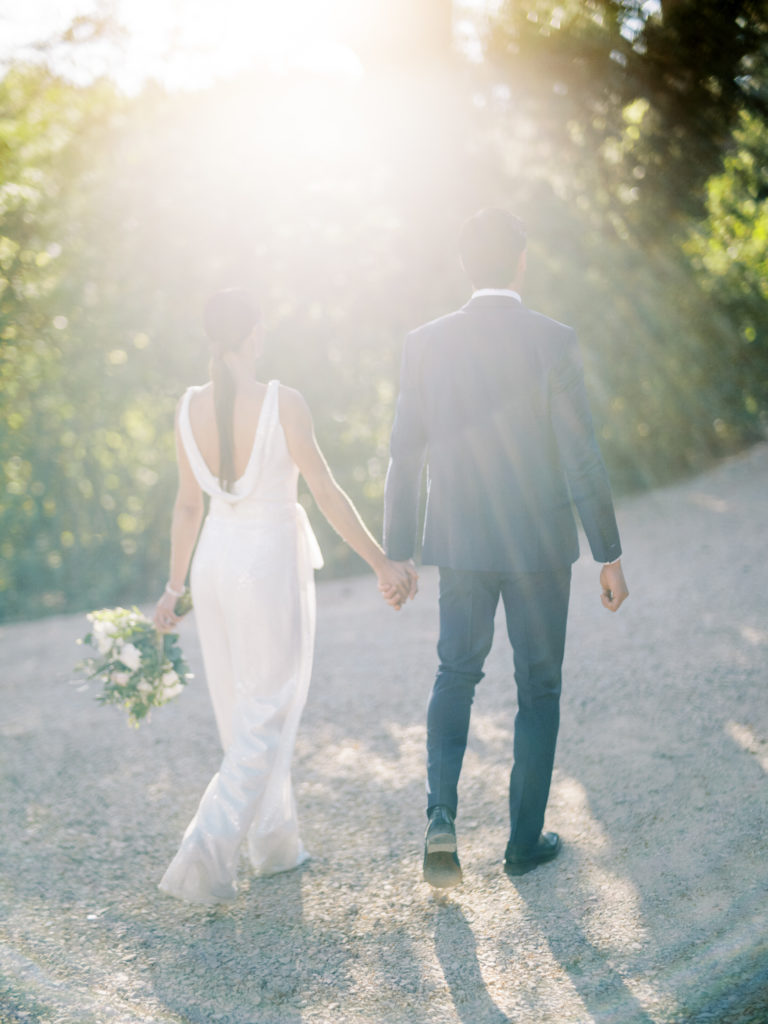 - Gráinne