Every bride wants to look their absolute best on their wedding day so it really is no wonder that a pre-wedding diet is top of the preparation list for any bride-to-be! But if you're feeling lack-lustre of late or have been faced with one too many lettuce leaves, or even if you're suffering from festive-related set backs, read some motivation tips below to spur you on to the finish!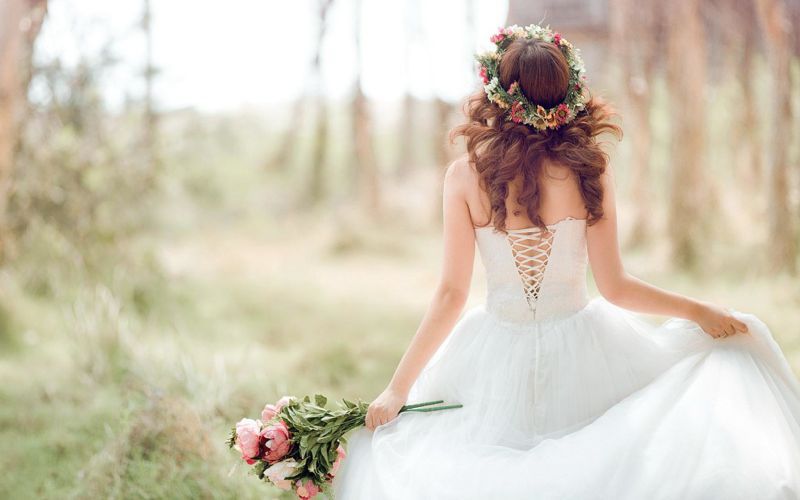 Why am I doing this?
Remind yourself daily why you have set yourself such goals in the first place and use this as motivation. Keeping the focus can be difficult when the day-to-day activities clutter your mind so reminders such as keeping a picture of your wedding dress around can be just the motivation needed to keep you on track.
Be realistic
Vowing to drop four dress sizes in mere weeks is an unrealistic and unattainable goal to set yourself. The weeks leading up to your wedding should be ones filled with joy and happy memories – not spent sweating it out on the treadmill only to return home to a bowl of tasteless cabbage soup! If possible, set small goals in which to achieve each day such as extending an evening walk to lose those extra pounds, and set weight loss goals as far in advance to the big day as possible to avoid disappointment.
Stay positive and maintain motivation
Losing weight can often be a long-drawn out process, which requires buckets of positive thinking. Researching some positive affirmations and reading them each day, especially on the most difficult ones, can really prove as a massive help to achieving your weight loss goal.
It takes two
If motivation is a massive problem in your weight loss venture, then choosing a friend to embark on healthy eating and exercise with is a must! An afternoon walk with your best friend really doesn't seem like much effort when you natter the whole session, not realising how many calories you've actually burnt!
The dreaded scales
One massive mistake most dieters make is stepping on the scales every single day. Your weight fluctuates daily and what you view on the scales could actually dampen your mood and halt your weight loss motivation. Instead, understand that dropping the pounds will be a slow, steady process but ultimately a worthwhile one. Go by how your clothes fit instead of what the dial on the scale says.
Don't beat yourself up
If you have the odd diet slip-up, don't beat yourself up about it. Remember that you are only human and sometimes that glass of wine/slice of cake/Chinese takeaway is too hard to resist. Giving yourself a night off from time to time will keep you sane and may actually maintain your motivation better and help you stay on track by refusing to deny yourself some naughty treats.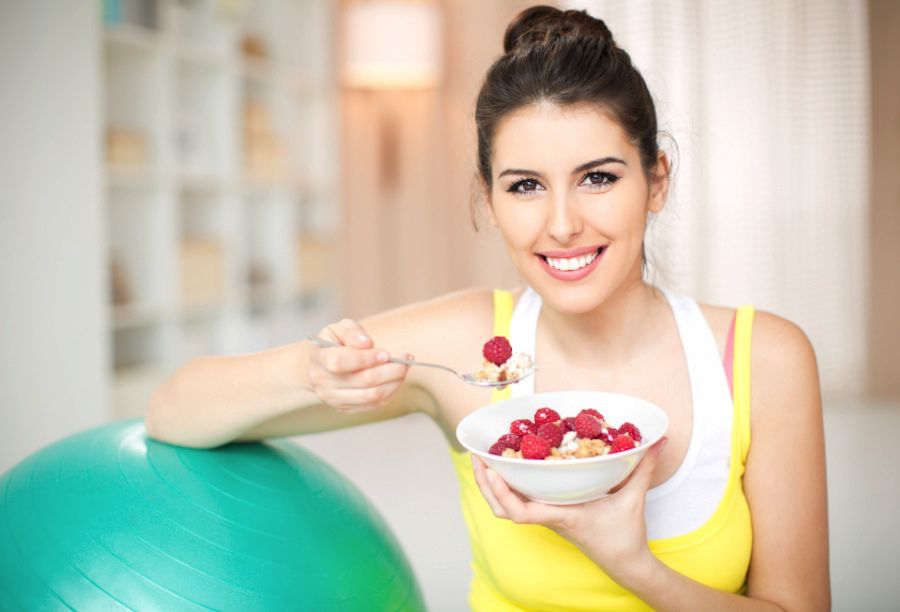 Healthy help
Look no further for some tasty, easy to follow recipes for some extra help:
Something Blue Smoothie
Ingredients:
- 1 cup of unsweetened almond milk
- 1 banana
- 1 handful of baby spinach
- 1 cup of frozen blueberries
- 1-2 tbsp of flaxseed
- 1 tsp of cinnamon
Simply whiz all the ingredients in a blender and enjoy!
Bridal Beauty Bowl
Ingredients:
- 1 cup of filtered water
- 1 frozen banana
- 1 cup of frozen mixed berries
- 2 tbsp of hemp seeds
- 1/2 – 1 tsp of spirulina (you can also substitute with a handful spinach or kale)
Topping options:
- Goji berries
- Bee pollen
- Raw cashews
- Chia seeds
- Coconut flakes
Blend all ingredients together, pour into a bowl, add toppings of your choice and enjoy!
- Michelle Storey
Image credits: Bride: Isabella Bridal