With so many products to trial on a regular basis, we rarely get a chance to finish a product. But now and again, one comes along that we just can't stop using until there's nothing left. Today, the Urban Decay Chill Makeup Setting Spray is one of the PRODUCTS WE FINISH.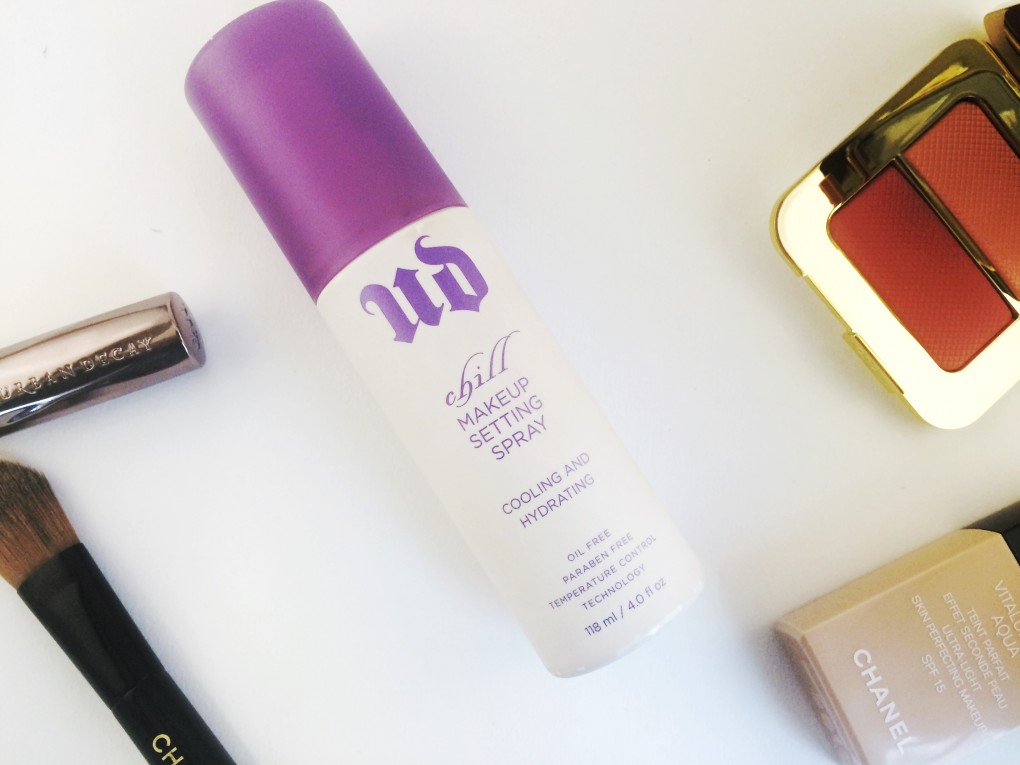 My skin is naturally oily, so even makeup with the best staying power has a tendency to slide off my face as time goes by. It wasn't until I started trying out the Urban Decay setting spray that I was able to actually hold makeup on my face.
The Chill Setting Spray is one of three different types from Urban Decay. As well as ensuring makeup stays on all day and night, this one has time release thermal control technology so that your makeup stays cool and looks freshly applied all day - perfect for the humid summer weather.
This setting spray keeps the colours of your eye shadow and your blusher bright and vibrant, while it holds your concealer and your foundation in place and prevents any of your makeup from settling into creases.
Aside from the cooling version, they also have their All Nighter setting spray for simple, long lasting makeup and the De-Slick setting spray for oil and shine control as well as giving you makeup that lasts.
You only need 2-4 spritzes of it on your face so it lasts a long time, but I have still found myself coming to the end of the bottle because I simply can't get enough of it. Once your makeup is applied, shake the bottle well and spray a 'T' and 'X' formation on your face. I recommend leaving your mascara until after you've sprayed your face as the mist can make it run a little. They're available in Debenhams for €30 and there's a travel-sized option for €12 - perfect for your honeymoon!
- Jenny Darmody