When it comes to beauty, what's inside plays as much of a vital role as what's on the outside! Treat your body to some of the best wellness boosters and see a noticeable change in weeks. We bring you the vitamin brands that should be on every summer bride's shopping list for optimum wedding day health!
1/ For Good Hair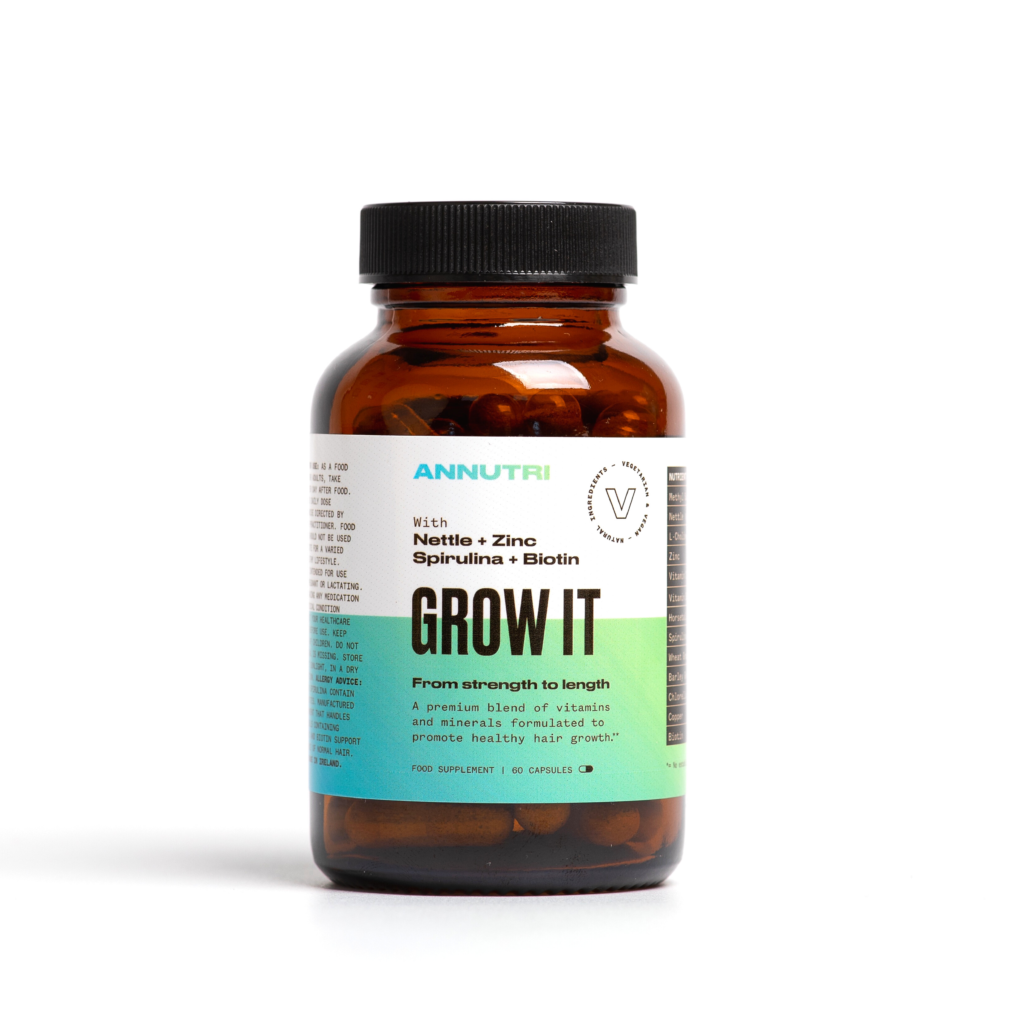 Since its launch last year, Annutri Grow It has gained serious respect amongst beauty lovers who have started caring for themselves from the inside out. Annutri is specifically aimed at boosting hair health. It was developed by salon owners Anita Donoghue and Steve Kucsera who realised clients wanted something to supercharge their hair health. The supplement contains vital vitamins such as Copper, Zinc, Spirulina and Biotin which make hair and skin shiny and healthy.
Shop online at annutri.com (€29.00)
2/ For A Quick Vit Hit On The Go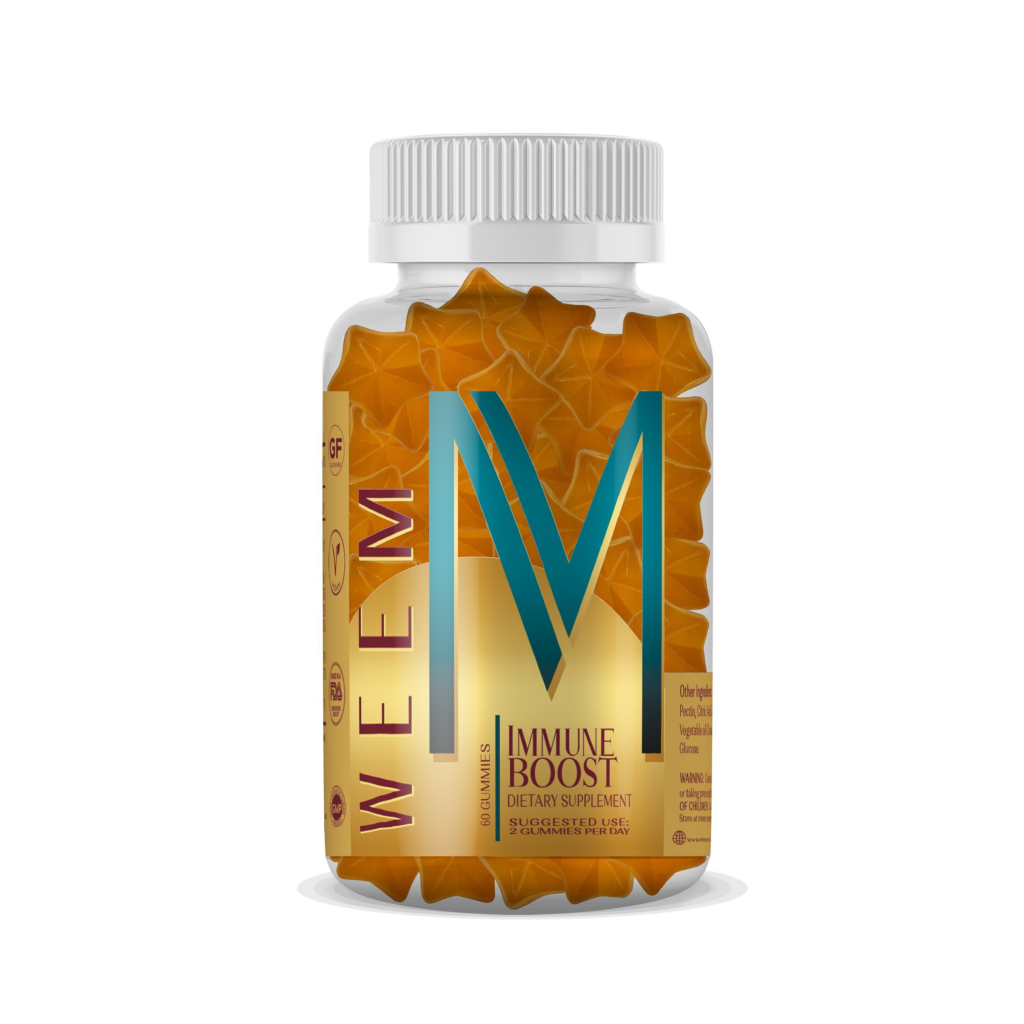 Vitamin gummies are the new mints, so throw out those polo mints you've been stashing in the glove compartment, and replace them with something actually good for you! Step forward Weem, a vegan-friendly multivitamin gummie range packed with vitamins such as C, E, A, B5, Biotin and Zinc that are a pleasure to take. These fruity Weem gummies come in several different flavours and variations, all with different health benefits such as promising healthy, lush hair, promoting collagen production, minimising acne and boosting general wellbeing. Reviewers of Weem say they deliver visible results in less than two weeks.
Shop online at weemco.com (€25.00)
3/ For Anxious Brides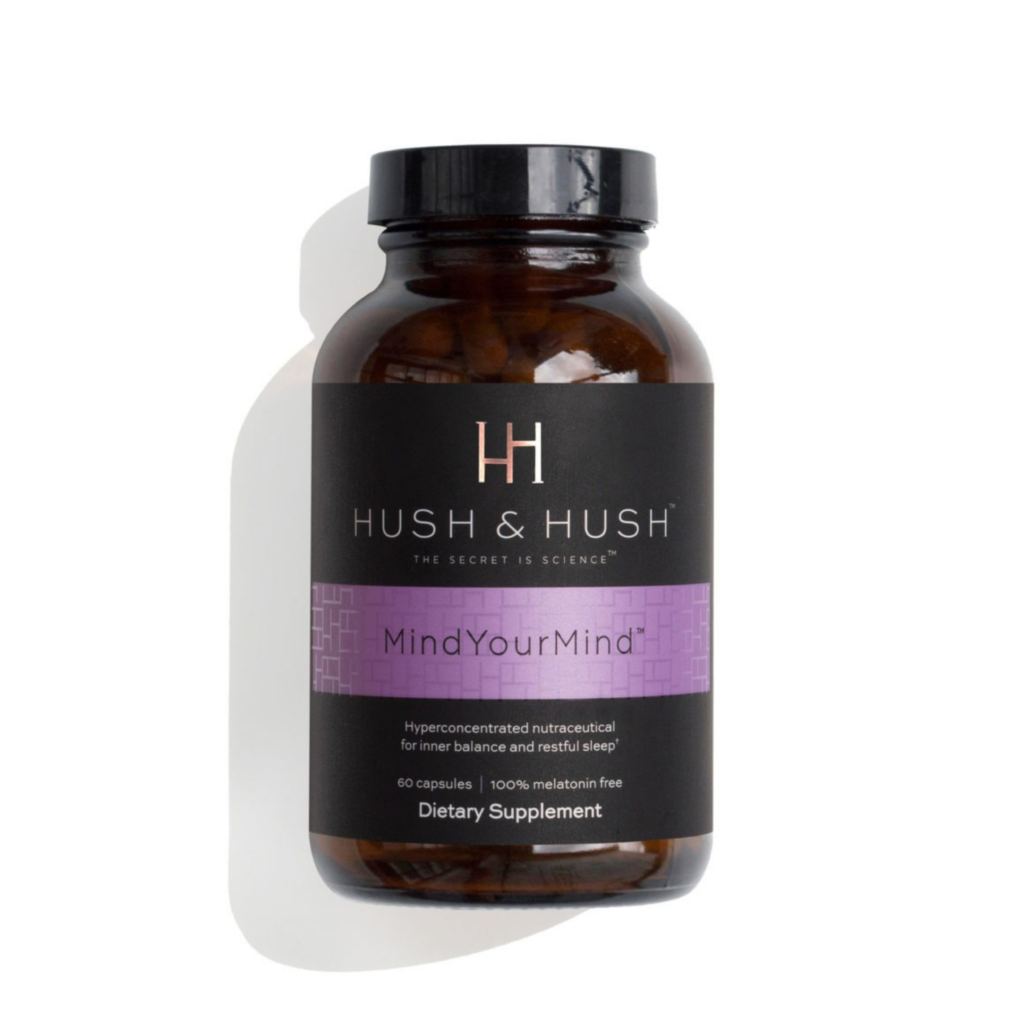 You don't have to be getting married to suffer from night-time restlessness, insomnia or anxiety. Step in Hush & Hush Mind Your Mind which is enriched with time tested botanicals such as Valerian root, known as "nature's Valium", Rhodiola Rosea root to decrease stress levels in the body and holy basil leaf which combats stress, inflammation and regulates cortisol spikes during the sleep cycle. Mind Your Mind will help reduce stress levels and mental clutter so you nod off peacefully and wake up looking fresh and feeling well.
Shop online at theskinnerd.com (€55.00)
4/ For A Morning Boost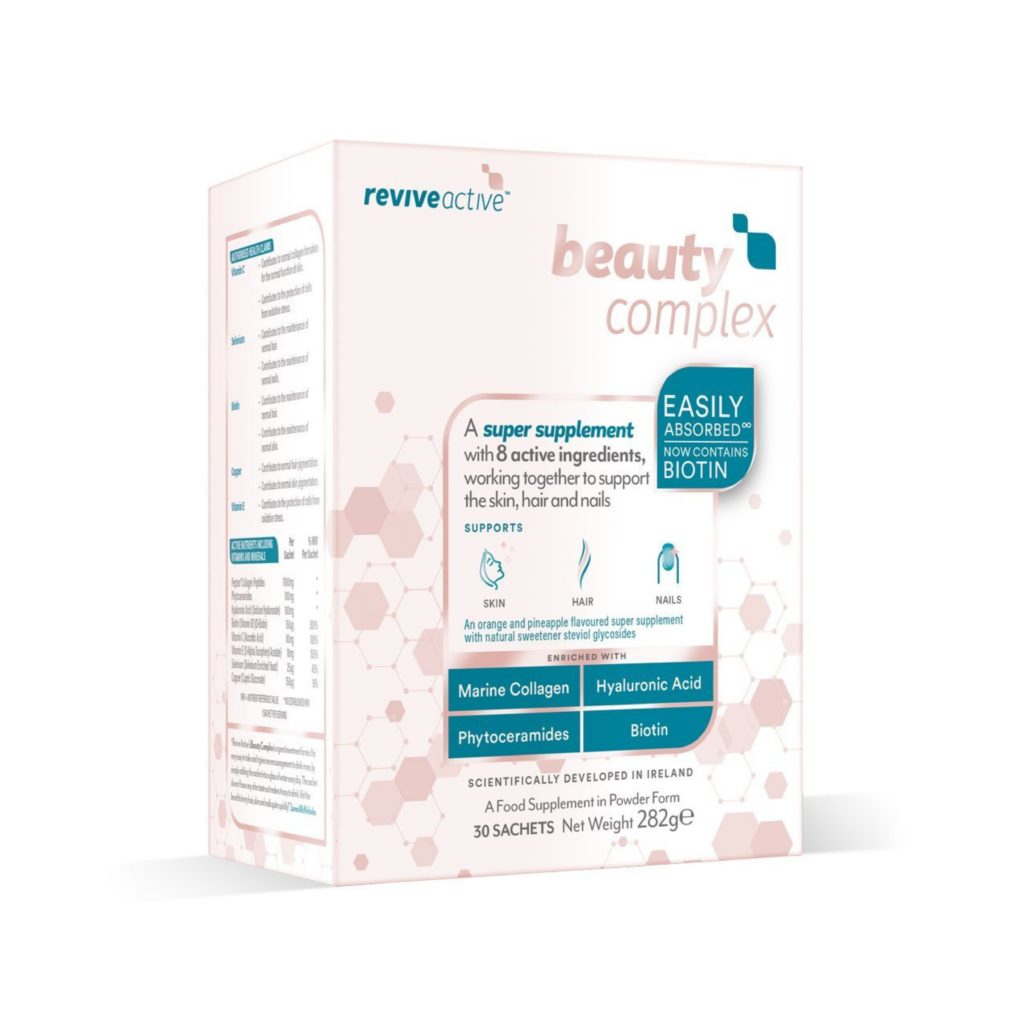 If supplements dissolved in liquids are more your thing, then Revive Active's new Beauty Complex powder vitamin supplement is for you. Liquid supplements are processed by your body much faster than in tablet form and Revive Active Beauty Complex is perfect for a great, fruity tasting morning vitamin dose. They contain a high level of beauty-boosting Collagen Peptides, phytoceramides for glowing skin, hyaluronic acid for joint health and skin wellness, biotin for hair and nails, and vitamin C, copper and selenium for all-round wellbeing.
From pharmacies nationwide or shop online from reviveactive.com  (€59.95)
5/ For Brain Boosting Benefits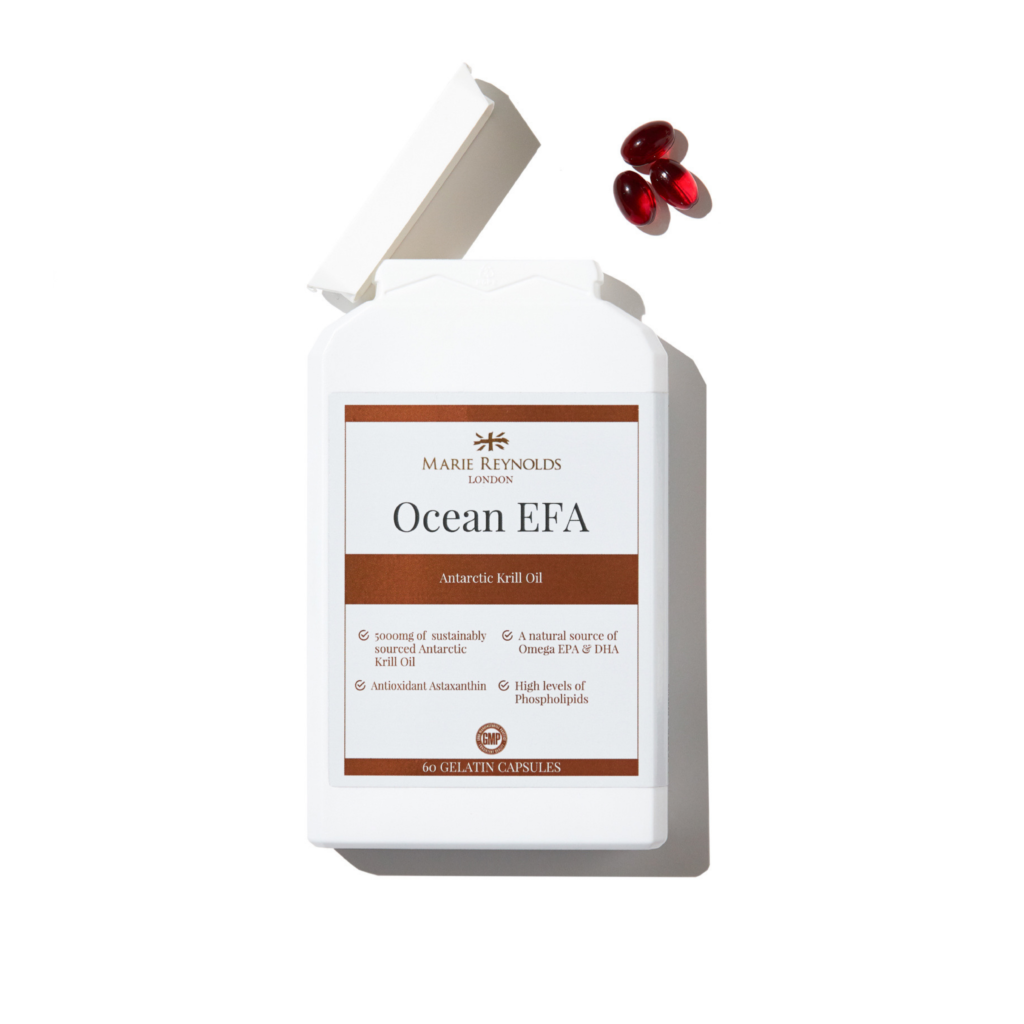 For a healthy mind and body, experts such as Marie Reynolds (one of the UK's most respected wellness experts), recommend taking omega 3 fatty acids (DHA and EPA) such as her own brand "Marie Reynolds Ocean EFA". These supplements contain powerful antioxidants (including astaxanthin) that protect cells from harmful free radicals that may be a factor in inducing chronic diseases. Unlike many other antioxidants, astaxanthin crosses the blood-brain barrier, where it can protect the eye, brain and central nervous system from free radical damage. Unlike fish oil, krill oil does not cause a fishy aftertaste, a common side effect of fish oil. Krill oil is also more easily absorbed by the body and contains higher amounts of astaxanthin than fish oil. Health benefits include better circulation, liver function, balanced blood sugar, better vision, mood-boosting benefits, healthy joints and a well-functioning nervous system.
Shop online at mariereynoldslondon.ie (€36.00)
6/ For Fighting Tiredness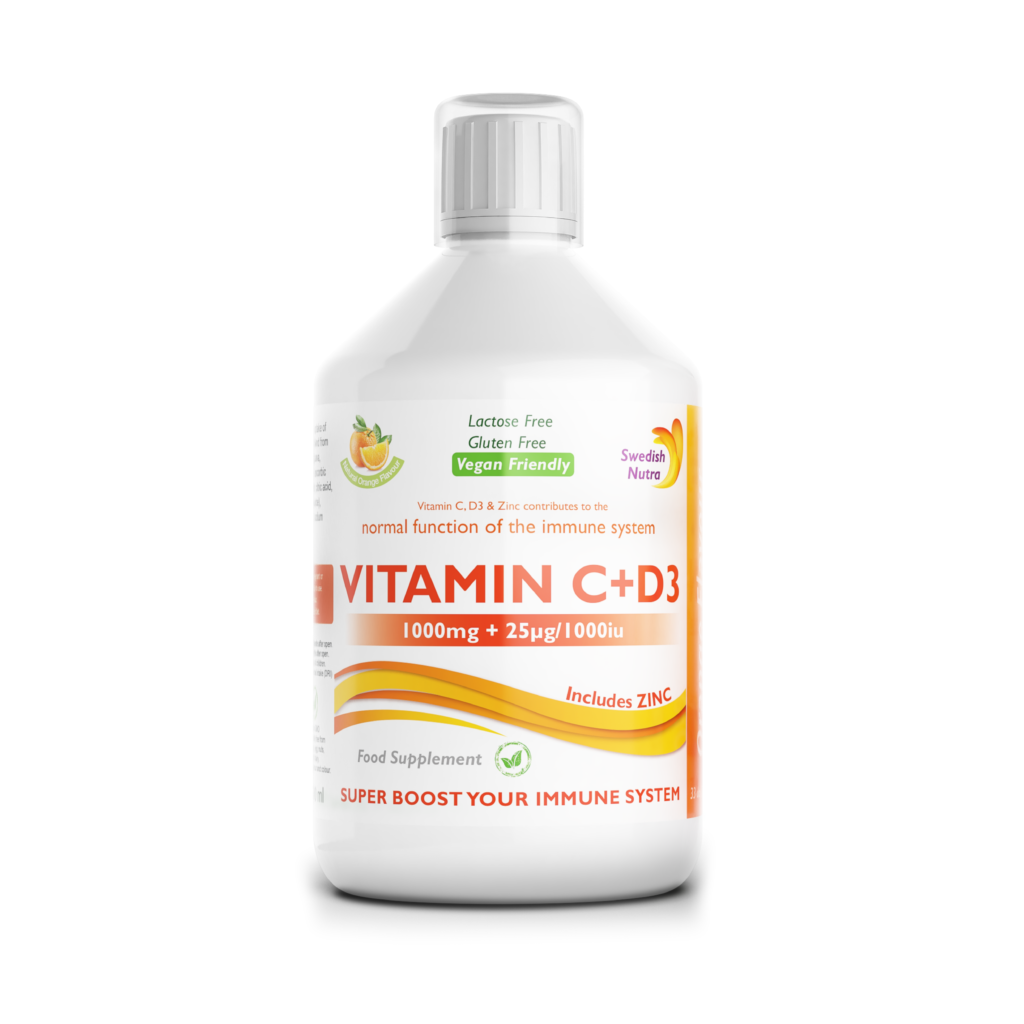 Swedish Nutra has a range of tasty vitamins that are so easy to take, simply pour into the small measure that comes with each bottle and sip the great-tasting supplement for a quick vitamin boost. A highlight of the range is their delicious Vitamin C, D3 and Zinc supplement which offers immune-boosting vitamins, essential for general wellbeing, and infection-fighting. Ensure your wedding day health by making sure your body has the right amount of vitamin C.
From pharmacies nationwide or shop online at swedishnutra.ie  (€17.95)
- Avila