From beachy waves to braided styles, get inspired with Alan Keville's top tips and trends for bridal hair this coming year. 
What Are the Top Trends for Bridal Hair 2022?
With the Coronavirus pandemic and lockdown restrictions calling a halt to countless amounts of weddings, many couples have had to switch their big ceremonies and opt for more intimate 'Mini-monies' or 'Micro-Weddings'. This I feel, will change our whole look on weddings going forward as couples can now focus their budget on smaller, more intimate and personal ceremonies. This year, the theme is effortless and elegant! We've spent a year giving our hair a break from hot tools and dye, and we've grown more accustomed to our natural hair texture. I've been asked to do a lot more relaxed hairstyles since our salons reopened. 
Soft minimalist ponytails with wispy bangs are definitely still trending and this is a great way to keep the hair very soft and effortless with a modern kick. Undone is the chosen look for that laid back or boho bride, and braided styles are still going strong, adding texture and movement to fine hair. 
Curtain bangs are being incorporated into a lot of loose styles- they're a great way to frame the face. Beachy waves are a must for any relaxed, low-key wedding and you can add fresh flowers to give your hair that extra bit of glam. Greenery looks amazing in hair and complements ivory and white wedding gowns. There will be a lot more tousled soft up-dos with strands framing the face and neck rather than that tightened look that used to be common amongst brides. 
How Far in Advance Should You Start Thinking About Your Desired Style and How to Achieve It?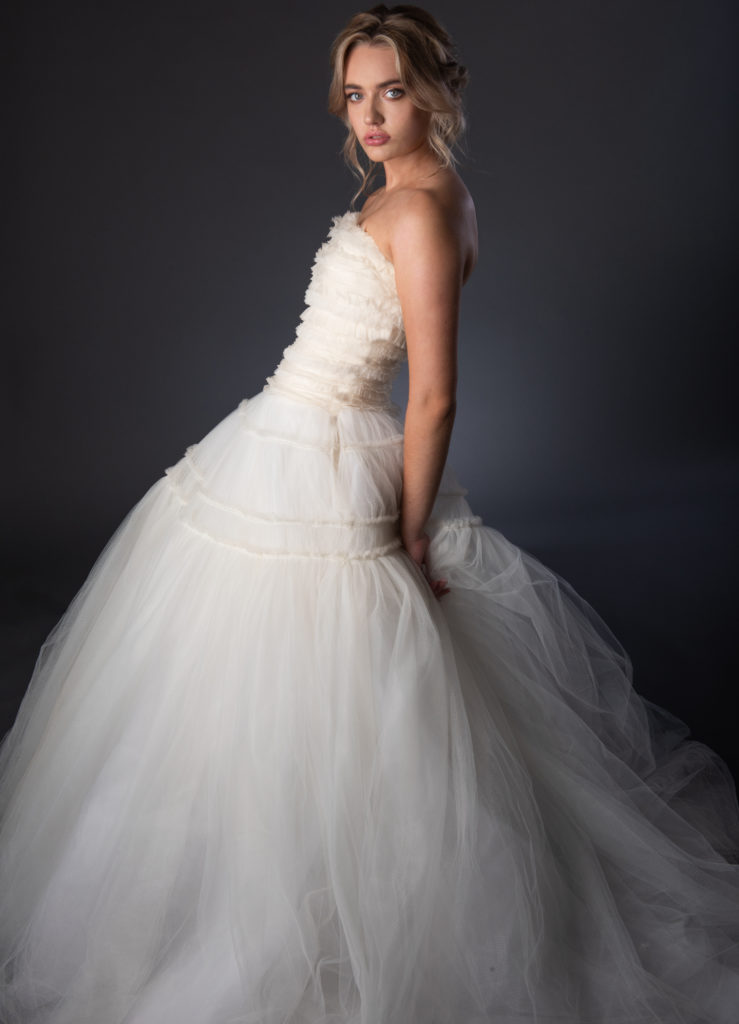 You should really start thinking about your desired style from the moment you start planning your wedding day. Your hair has such a huge part to play in your overall look - whether it's soft beachy waves or a textured up-do, you need to start planning your desired look with your stylist right from the get-go. You should even start thinking about whether you should let your hair grow out to suit your chosen style or maybe you should change up the colour a little to give your hair a softer look. Your colour and cut really do help with the end result on the day. If your hair is quite dark, maybe think about a few baby-lights to add softness in photos. 
What Are the Top Tips for Brides Having Their Locks in Prime Condition?
The key to beautiful bridal hair is preparation! Talk with your stylist who should recommend a suitable shampoo and conditioner that should be used leading up to the wedding, preferably a sulphate free shampoo to avoid stripping the hair of its natural oils and to help keep the hair cuticle smooth. It's best not to do any deep conditioning masks or treatments in the week leading up to your wedding as these can cause the hair to be too soft to guarantee maximum hold of your chosen style and can make the hair feel heavy. 
Scalp scrubs are amazing - they help to keep your scalp free from flakes and build-up which can cause the hair to become dry, and they will do this without compromising colour. Also, it's best not to opt for a drastic chop too close to the big day - it's definitely something to discuss with your stylist!
What Are My Options if I Wanted to Get Hair Extensions?
Hair extensions are great to help lengthen hair or to plump up finer hair, they add much more versatility and allow you to opt for some styles that you typically wouldn't be able to do with your natural hair. There are plenty of options, but you should stay away from synthetic hair as you're quite limited in how this can be styled. 
Bonded and tape-in hair extensions are also an option, but these are a big commitment in regards to your homecare. Clip-in extensions are great and will just need you to choose a stylist that is well versed in styling them to the point of looking natural. You need to find the right colour match in order to give the most natural look possible. Make sure to bring them along to your trial as they may need to be cut and styled beforehand, do not try them for the first time on the big day! Similar to lash extensions, don't overdo it or you will regret it when you see the wedding photos!
How Far in Advance Should I Book My Trial and What Do I Need to Bring to This?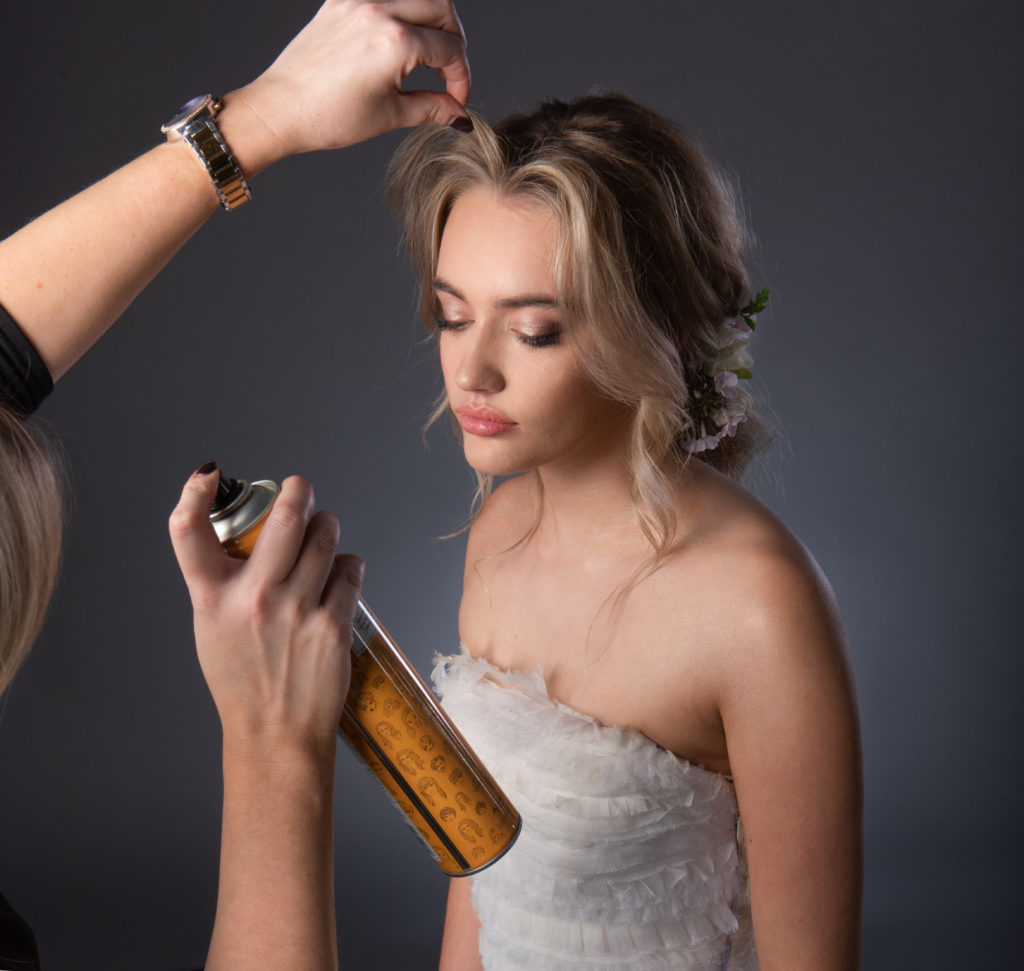 Ideally, you should book your trial for at least three months before your big day. This gives you a chance to get to know your stylist, play around with potential looks and work out details and timings for the day of the wedding. Wear your hair down, after it's been washed and dried the night before, with as little product as possible, as this can make the hair oily and heavy. Hair that's been freshly blow-dried can be static and quite difficult to work with, that's why the hair should be prepped from the night before. 
Don't forget to bring along any photos or inspiration pictures so that your stylist knows what you want to achieve. Any accessories you have, including your veil, should also be brought along to the trial! If possible bring a photo from your dress fitting so that your stylist can get to see the colour and neckline of your dress - this is very important in bringing the whole look together. I always advise ladies to wear white to their trials, I can't tell you how many brides come with baggy jumpers on. It's hard to get the full effect of a beautiful up-do when you're wearing something that doesn't compliment it. Trials are particularly important as they tell the stylist what you don't want! Take their advice on board, but also don't be afraid to try something that may be out of your comfort zone -you might be pleasantly surprised! Don't be afraid to be critical- if you're unsure of a style, never hesitate to say it. As a bridal hairstylist, I would rather hear what you don't like in regards to the style than what you do like - it gives me more information on what will work for you!
How Long Before the Wedding Should I Get My Colour/highlights Done?
You should be looking at trying to get your colour done roughly two weeks before the wedding. It's best not to go for anything drastically different too close to the day. If you think you might want to switch up your colour before the wedding, make sure you start at least six months beforehand, this will allow your colourist sufficient sessions to get to your desired colour. Ideally, you should try to stick with the same stylist for the few months prior to the wedding, as they will have set out a plan for you and your hair so that it is in the best possible condition for the day.
Wedding Morning Tips
Be prepared!! Make sure you've had a good night's sleep! Be careful on how many glasses of bubbles are quaffed the night before! Your suppliers will let you know what time they will be arriving, so setting a mini schedule is a must. Remember to wear something comfortable, preferably with a button-down or zip-top as you don't want to disturb your hair and makeup while getting dressed. It's also a great idea to organise a wedding morning playlist of songs that mean something to you and your bridal party - whether it's the Spice Girls or Adele, the idea is to make it a fun atmosphere, to just relax, have fun and enjoy these special moments with your nearest and dearest!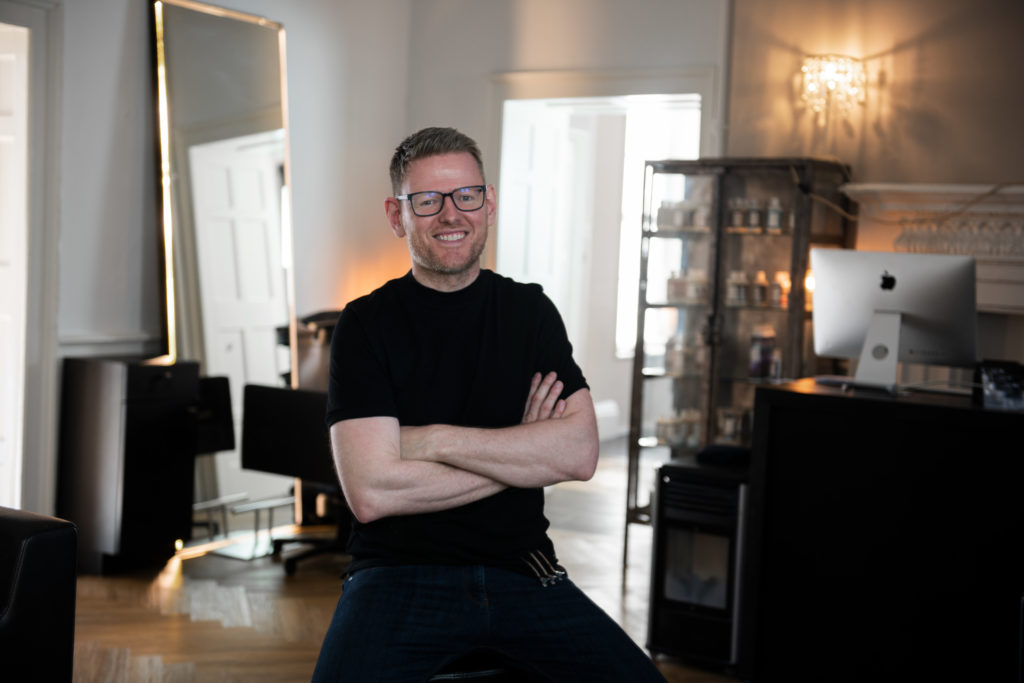 Alan Keville is available for consult in his Dublin based salon Alan Keville for Hair, with a talented team of stylists manning his other salons in Wexford, Cork and Naas. See Kevillehair.com for more.