While most people might assume that a good book, a set of earphones and the right travel pillow are the epitome of in-flight comfort and self-care, nothing is more aspirational than an extensive (and expensive) long-haul skincare ritual. Indeed, if you are to beat the side effects that come with breathing in recycled air and being surrounded by germ-ridden surfaces, then you're going to need an arsenal of products to ensure you arrive at your destination picture-perfect.
1/ Dry Sheet Mask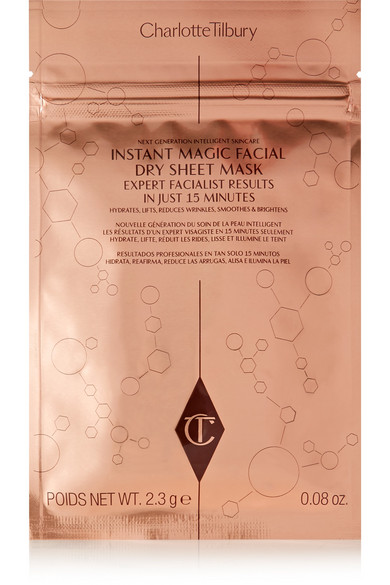 If celebrities like Busy Phillips and Chrissy Teigen can don masks while in-flight without batting an eyelid, then you can too. In my opinion, there is nowhere more appropriate to crack out a Halloween-esqe mask than in a pressurised and dehumidified cabin hurtling through the sky. Sure, you may get a few strange looks, but this level of personal grooming is acceptable, so don't hold back.
We absolutely love Charlotte Tilbury's Instant Magic Facial Dry Sheet Mask, which unlike its gloopy wet counterpart, can be used up to three times and leaves skin deeply nourished and rejuvenated. If you've never used a dry sheet mask before then, you may be perturbed by the, well dryness, but be assured, the waterless formula is activated by heat generated by lightly massaging the surface of the mask helping it to impart all the goodness of floral extracts, oils, peptides and vitamins into the skin.
2/ Multiuse Moisturiser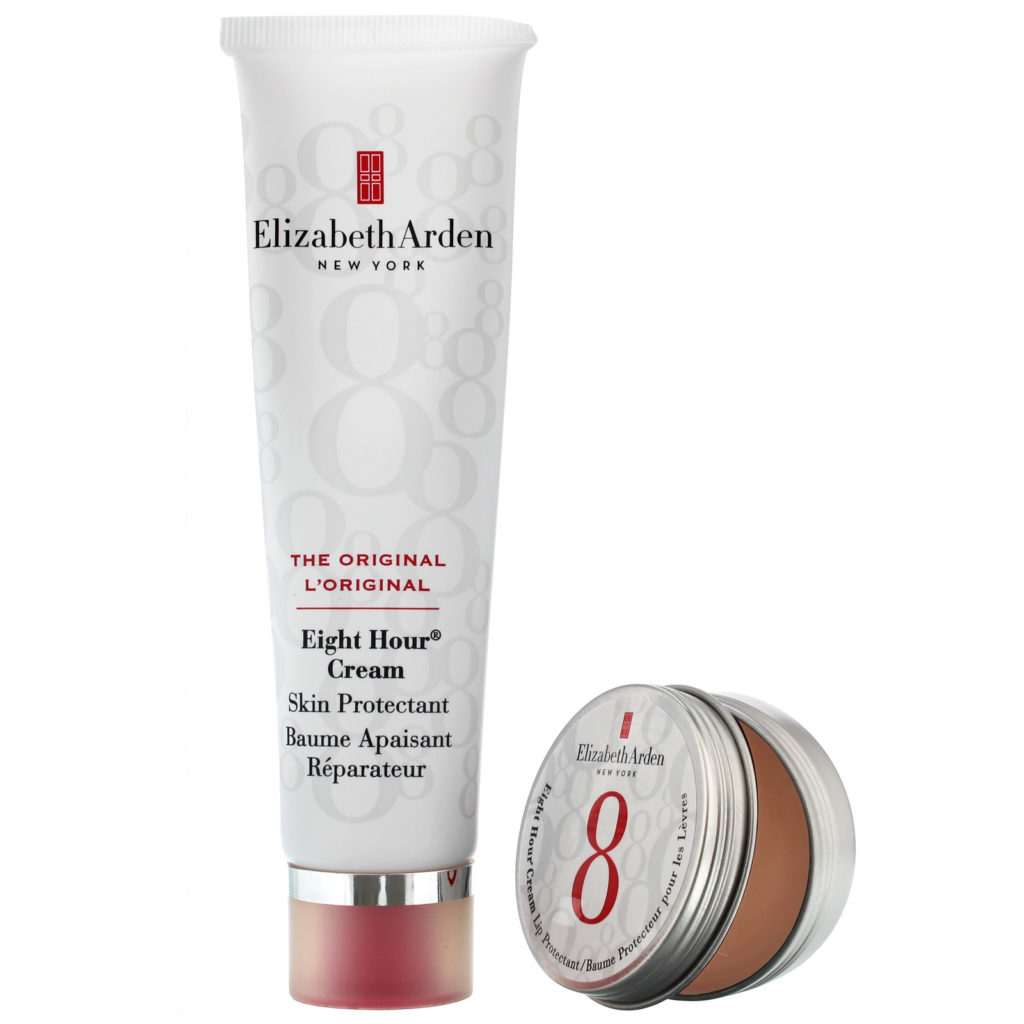 A cult classic, Elizabeth Arden's 8-hour cream has more functions than one can count and is a must-have handbag-hero of mine. If you're skin or lips are feeling dehydrated mid-flight then take a small coin sized amount and heat between your fingertips/in the palm of your hands and pat into skin. Voila! Not only will skin feel so much better doing this will also give you a fresh-faced dewy glow.
While the signature scent is known for its marmite qualities, you either love or hate it, don't let that put you off as this product also comes in a fragrance-free version. Buy before you fly and save with The Loop so make sure to click and collect this lip and cream duo.
3/ Eye Mask & Sleep Pillow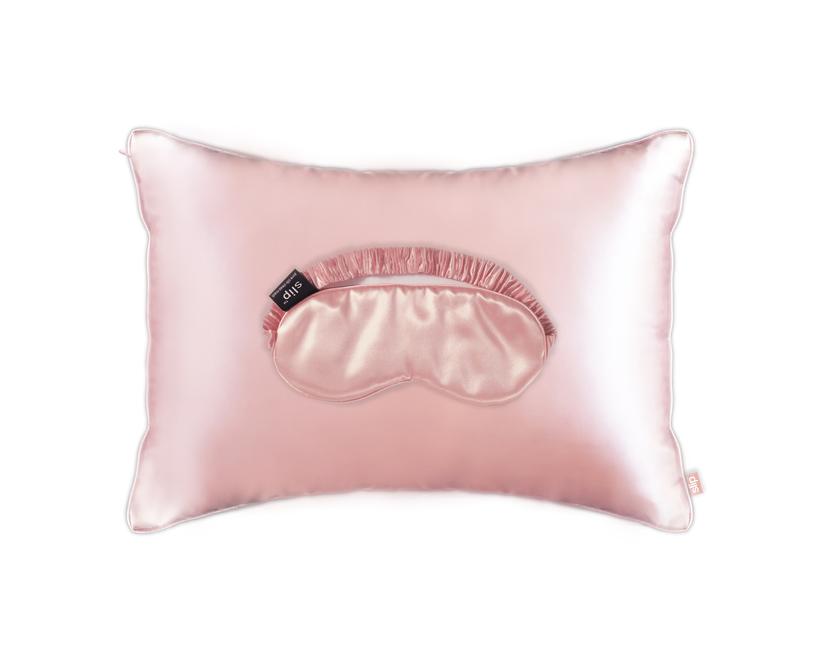 Fitting in some shuteye on a long-haul flight will ensure that you arrive at your destination with a spring in your step. Unfortunately, there are those that find it easy to drift off 20,000 ft above sea levels and those that that don't. The latter sluggishly disembark and find life quickly unravelling as, both sleep-deprived and jet-lagged, they're barely able to function.
Slip Beauty's Sleep on the Go! Travel Set (€120), is the epitome of self-care and luxury and contains a soft travel pillow in a 100% Mulberry silk zippered pillowcase and a matching sleep mask. You'll drift off in comfort and style and wake refreshed and full of energy!
4/ Solid Fragrance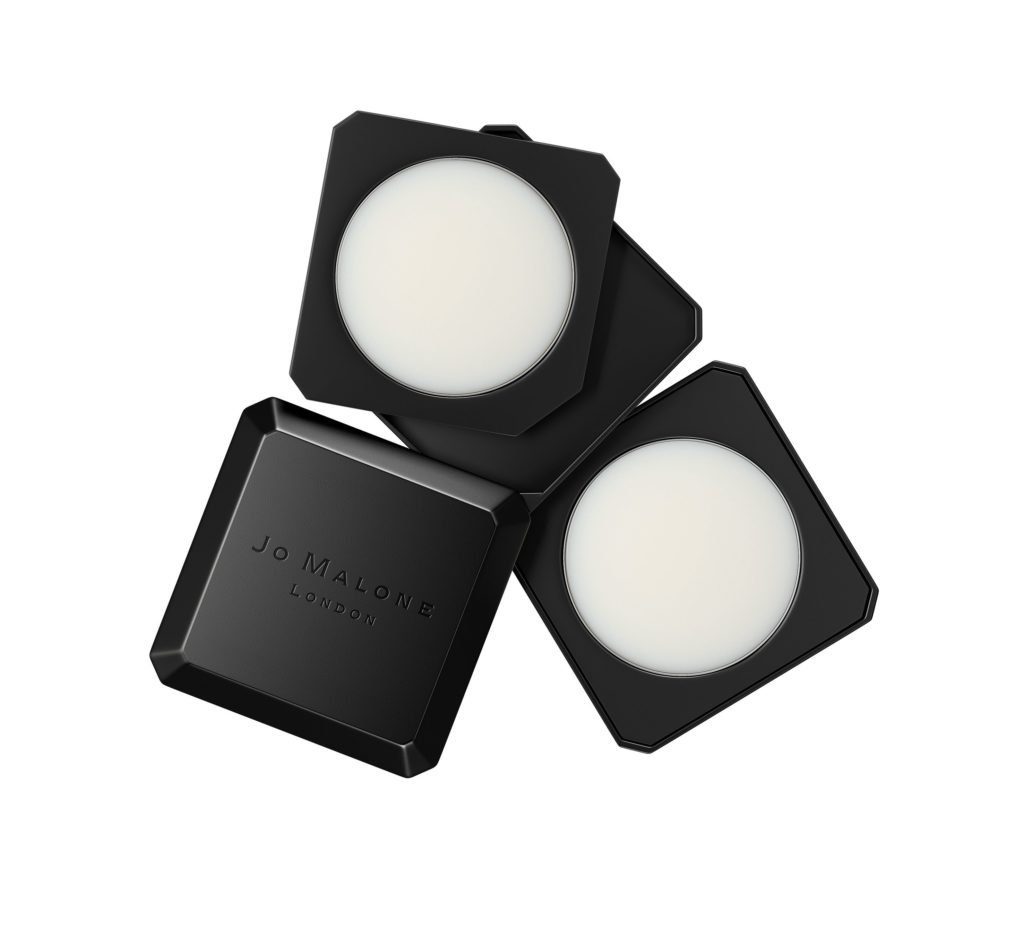 I am never without a fragrance, but the hassle of carrying one through security is almost too much for me. Especially if my bottle is over the allowed 100mls and I need to start thinking about decanting, even typing this is causing me to break out in a stress rash! Avoid all of this inconvenience and opt for a solid fragrance, you'll smell divine and not have to worry about squeezing it into your small see-through bag!
Jo Malone has recently launched their first solid perfume formula and it is as gorgeous as you might imagine. The Solid Fragrance comes housed in a sleek black Combining Palette that can easily fit in the palm of the even the smallest hand and can accommodate two of their solid perfumes. With ten of the brands most popular scents available, you're spoilt for choice. As an added bonus, each is designed to be worn layered giving you the option to create your own scent combination.
5/ Face Base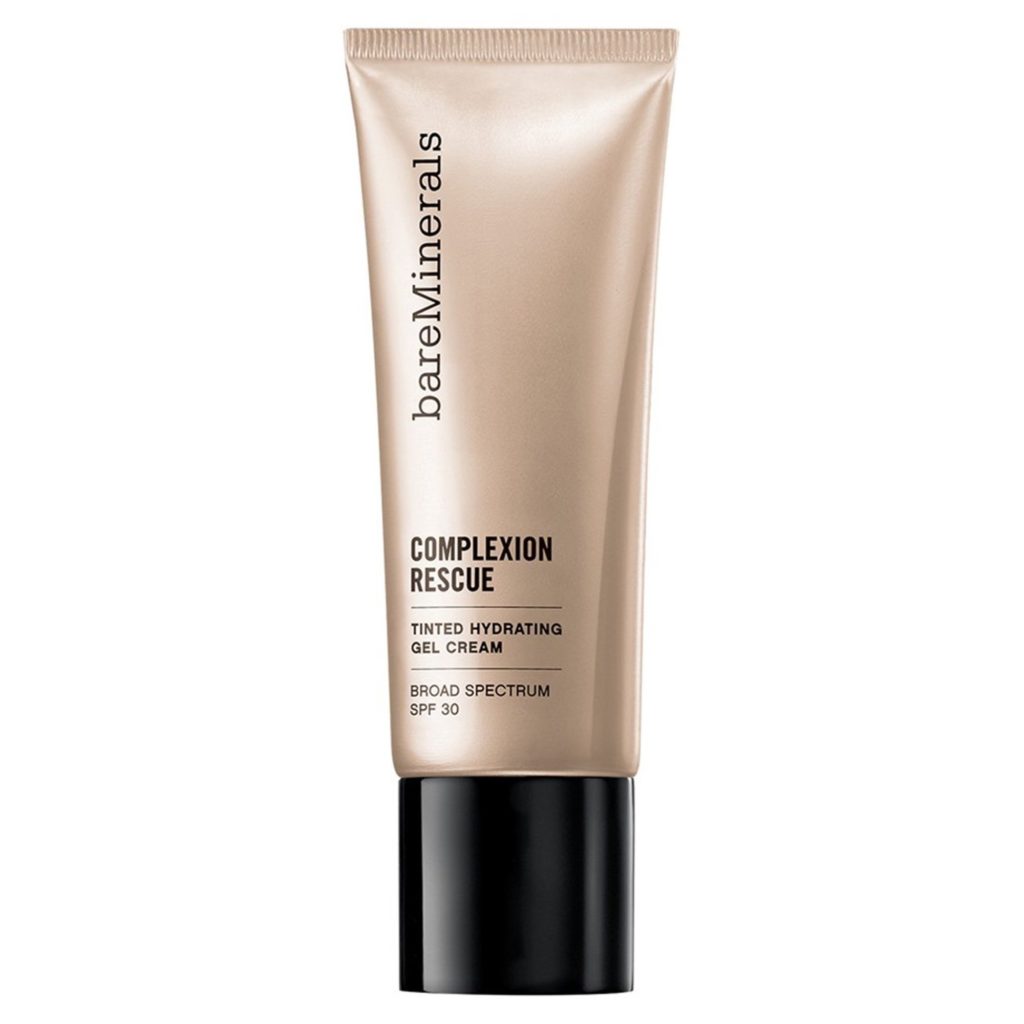 If you've removed all your makeup to apply your sheet mask, then you'll want to apply an easy to use face base before you disembark. A tinted moisturiser would always be my first choice, light yet buildable; they blend seamlessly into skin and are the best way to perk up your complexion before you touch down.
bareMinerals Complexion Rescue Tinted Hydrating Gel Cream is the most incredible tinted moisturiser with a built-in SPF that combines hydrating skincare benefits with radiant, sheer-to-medium coverage. With a gel-like consistency, it combines all the benefits of a BB cream, CC cream, and tinted moisturiser and also contains hydrating, good-for-your-skin ingredients like marine botanicals and mineral electrolytes.
The cream feels bouncy to touch and can be applied with fingertips, a sponge or a brush. Despite being sheer in nature, this tinted moisturiser will cover all pink undertones for a dewy, fresh-faced finish.
6/ Travel Bag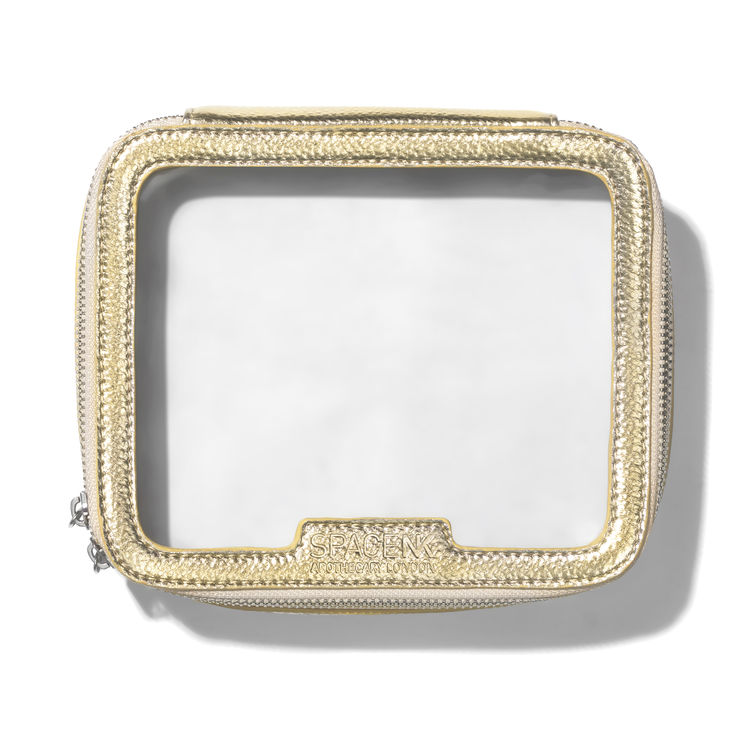 With so many products to pack, you're going to want to stash them in a bag that is as stylish as it is functional! SpaceNK has its very own flight-friendly cosmetics bag, a clear case with a black trim you will be able to see precisely what you are looking for instantly! While it is designed to use as carry-on luggage, be sure to check your 'airline's regulations as they can vary.
-- Dani Farrell