These days, we all spend a lot of time thinking about what we put into our body. More and more of us are eating organic than ever before. But have you given much thought to what you're putting on your body?
If you're still slathering on the skin cream with no idea of what's in that little bottle in your hands, then you might want to think about organic products. While there is no official science that says putting non-organic products on your skin is bad for you, why take the chance? Besides, organic products tend to be better for the environment, too, so that's win-win for your skin and the world around you.
We rounded up our pick of some of the best organic skincare products, all from Irish producers.
Nunaïa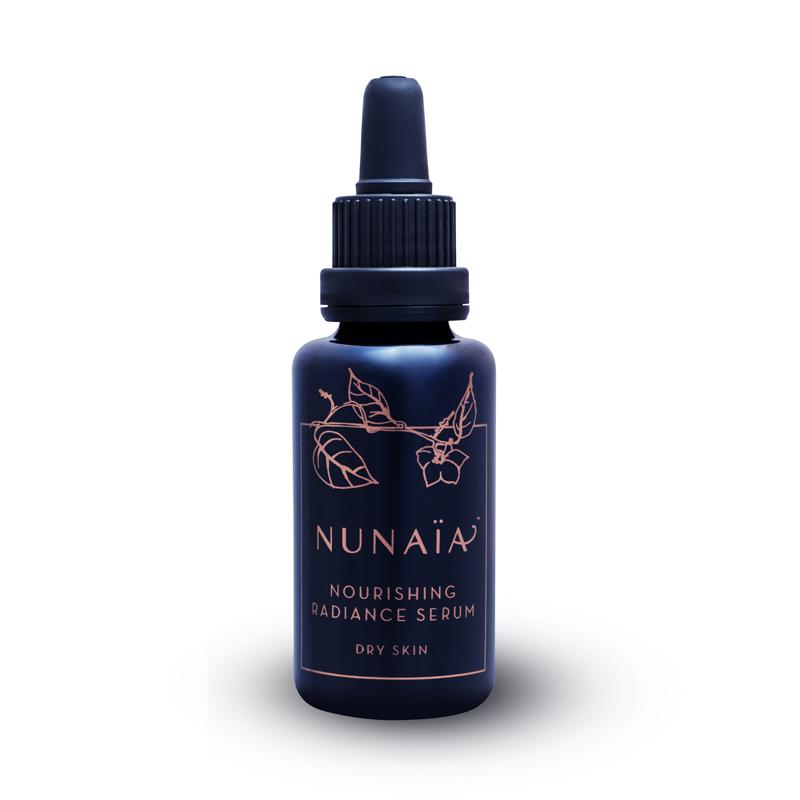 If it was possible for a product to wear a halo, we're fairly sure Nunaïa's would be glowing. Not only is this brand's entire range organic and dermatologically tested, but their products are also certified vegan and cruelty-free. The company doesn't just view skincare as something that should be done at the end of a long day or to keep skin young; it sees it as an essential part of your daily self-care routine For Nunaïa, skincare is a self-care ritual, one that doesn't just improve your appearance but also helps your overall wellbeing. Besides being made of superfoods and highly nutritive ingredients, Nunaïa's products smell amazing.
The company uses organically grown botanicals as part of its Nourishing Radiance Serum. The serum contains vital plant actives from the Peruvian Rainforest and Andes Mountains, nourishing essential fatty acids (Omega 3, 6 and 9), brightening vitamins A, B, C and E, soothing phytonutrients and potent antioxidants. All of those add up to skin that looks—and smells—spectacular. Cost €79 for 30 ml from nunaia.com.
Kinvara Skin Care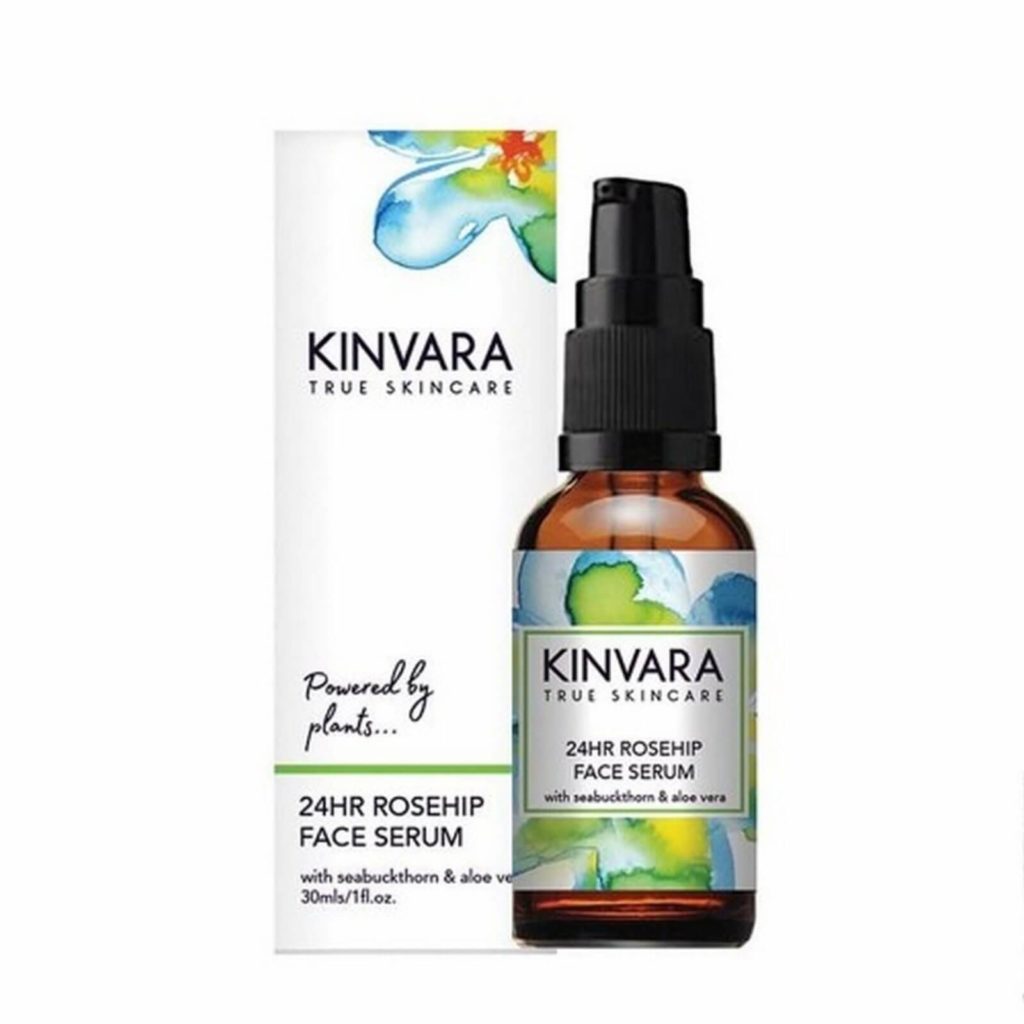 Kinvara Skin Care is what happens when a very smart woman can't find good skincare products despite searching hard. Founder Joanne Reilly, who has a degree in natural sciences from Trinity, a PhD from Manchester Metropolitan University, and a post-graduate diploma from NUI, says she was sick of trying products that didn't suit her needs—so, she created her own brand of organic skincare products.
The 24Hr Rosehip Face Serum 30ml (€32.95) is a wonder-product that hydrates calms and reduces redness. For an exfoliating product, check out the Elemental Exfoliating Powder (€34.95), which is enriched with five vitamins and two seaweeds. Importantly, it has no microbeads, which often worsen acne issues and even worse, are usually made of tiny bits of plastic that are washed down the drain and end up in our water systems. A no-no for anyone trying to reduce their plastic use.
Skin looking a little haggard? Then try Hyaluronic Youth Boost 15ml (€22.95), which has both hyaluronic acid and turmeric, a superfood that helps to minimise and soften fine lines.
Kinvara, which is based in Gort, Co. Galway, doesn't test on animals or use No SLS, parabens, mineral oils, or alcohol in their products.
VOYA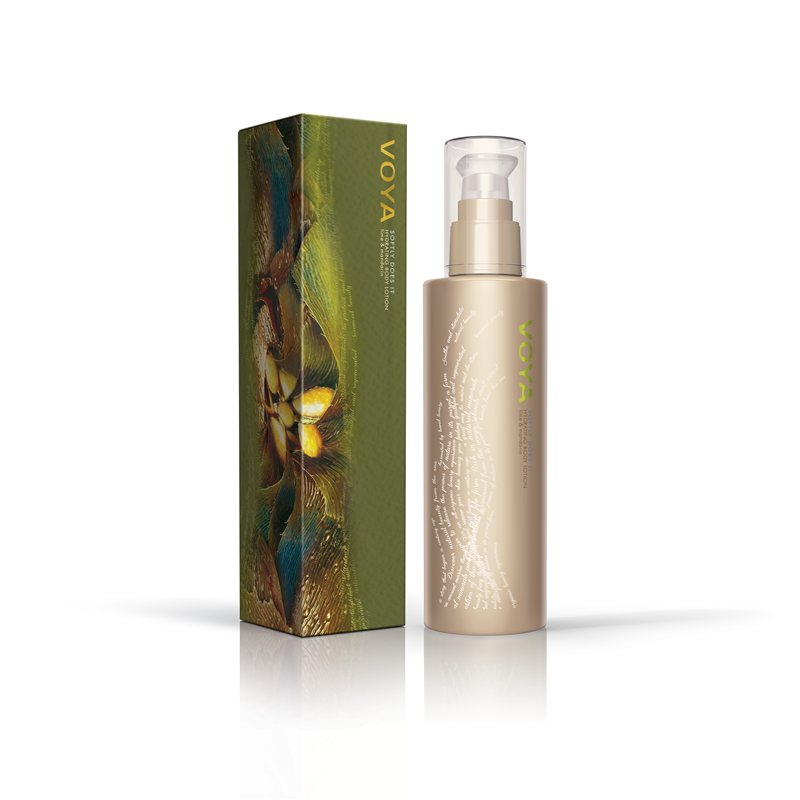 Irish people have been bathing in seaweed for more than 300 years and our ancestors were certainly on to something. Seaweed has been medically shown to have a lot of benefits in a range of uses, both as a food and a skincare product. Best of all, being an island, we have a lot of it around us.
VOYA Organic Beauty is one of the biggest advocates for the benefits of seaweed and other organic ingredients and has some incredible products on offer that make the best use of them. Based in Co. Sligo, the company has a lot of eco-credentials (including the PETA Cruelty-Free mark and certification from the Organic Soil Association). A family-run business, VOYA has established itself as a strong player since its inception.
Their body moisturisers are sumptuous and nourishing—Softly Does It (€33.00) contains 80% certified organic ingredients, including Irish seaweed, prickly pear oil, plum oil and poppy seed. Or, check out their range of face creams to suit any skin type, with prices starting at €59.00. Our pick for a self-bought treat is the Facial Starter Set for Dry or Dehydrated Skin. Priced at €29.50, it has everything you need for a home facial: the Ritzy Spritzy facial spritz (15ml tone, cool, soothe and hydrate your skin with a blend of organic botanical herbs and essential oils.; the Cleanse and Mend cleansing milk (50ml) with organic lavender and chamomile; My Little Hero facial serum (5ml), which is full of antioxidants to brighten skin; and the Pearlesque hydrating moisturiser (15ml), which has extracts of rose of Jericho and algae to soothe skin and prevent irritation.
- Erica Mills