Wellness practitioner Maeve O'Sullivan has made a name for herself as one of Ireland's most respected health practitioners in her field. Her clinic, Escapada Health is known for its alternative wellness treatments such as acupuncture, nutritional advice, massage and now the world-renowned "Hayo'u Facial", which is unique because it uses Gua Sha tools to manipulate, lift, massage and relax the face. 
Maeve explains to SOCIAL & PERSONAL WEDDINGS how Gua Sha Tools and the clinic's Hayo'u Facials can help brides relax and look their best before the big day. 
Tell Us A Bit About Your New Gua Sha Facial Treatments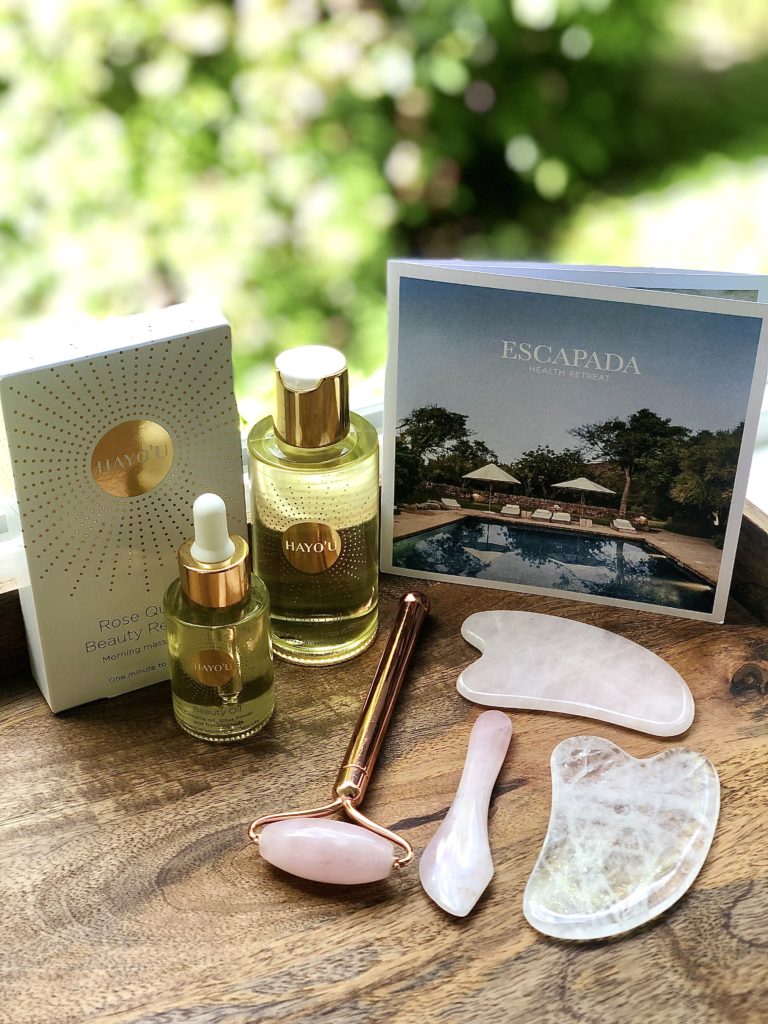 The Escapada x Hayo'u facial is a series of unique needle-free treatments designed by Escapada's Chinese medicine experts combining the highly effective facial Tui Na massage techniques and the award-winning Gua Sha tools and techniques of the Hayo'u method. We have three gorgeous facials in our range. These are as follows:
The Glow Getter: An instant rejuvenator designed for anyone with dull, lacklustre complexions in need of a radiant boost. This facial uses the Hayo'u Rose Quartz Gua Sha with Escapada's Tui Na techniques to calm and soothe the skin and visibly improve your complexion. Rose Quartz is believed to engage with the heart chakra and retains temperatures meaning it is very cooling, helping to improve the redness of the skin's complexion.
The Anti-Ager:  An intensive lifting treatment targeting wrinkles and fine lines on the décolletage, neck and face resulting in a youthful, radiant glow. This facial uses the Hayo'u Jade Gua Sha to work the muscles in the jaw to release tension, the muscles in the cheeks to help sculpt lift and plump the face. This, combined with Escapada's Tui Na techniques, boosts blood circulation and lymphatic drainage in the neck and décolletage to nourish and restore the skin's natural collagen and elastin. In addition, the Hayo'u Rose Quartz Gua Sha can be used for sensitive, delicate or reactive skin types with this facial.
The Skin Rejuvenator: An effective lymphatic drainage technique designed to eliminate puffiness and clear toxins whilst lifting and sculpting the face for long-lasting results. This ultimate soothing facial works the lymphatic system, enhances skin helps circulation around the eyes and is especially great for sinus issues, headaches, hay fever and congestion. This facial uses the Hayo'u Clear Quartz Gua Sha tool, which has a high silica dioxide content, an important mineral for skin health and is known as the 'master healer'.
Do You See Many Brides To Be In Your Business And What Are Their Main Concerns?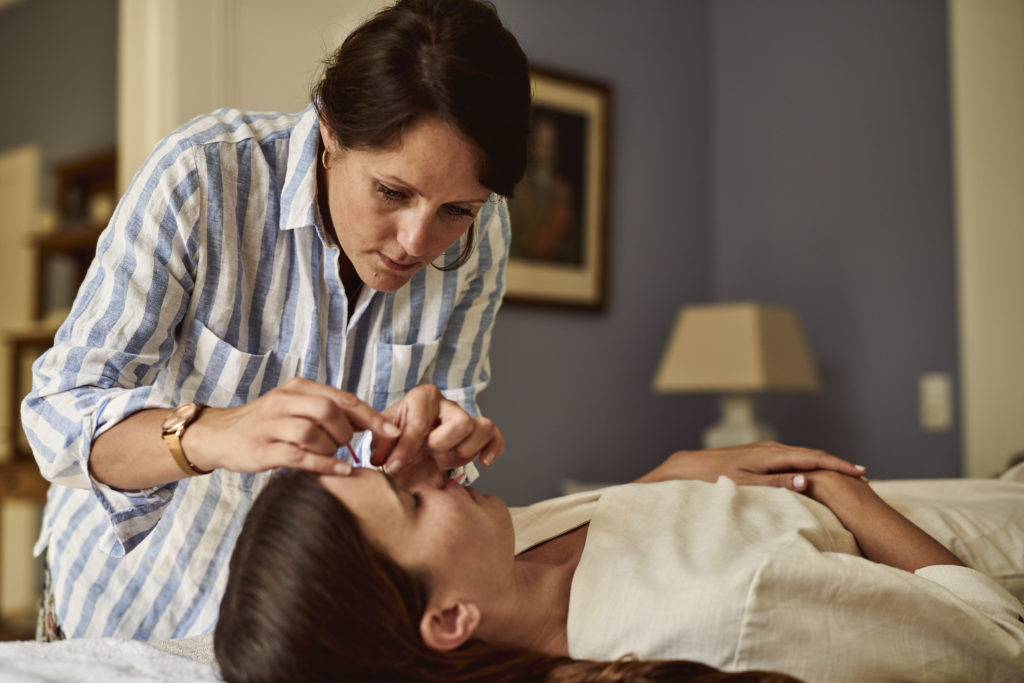 Absolutely, we see many brides through our Skin Health Clinic, whether it is for our Escapada Signature Skin Programme, which is a combination of  Cosmetic Acupuncture & Micro-needling or now our new non-needle facial range. 
We get various concerns that can happen particularly in the run-up to the wedding, due to stress. Some of the main concerns that we see are dull complexion, acne flaring, dermatitis, rosacea and sagging in the typical areas such as cheeks, eyebrows and around the smile lines. We normally recommend our Escapada Skin Signature Programme for ongoing issues that are more constitutional, like hormonal imbalance or acne. We also treat the client with body acupuncture to rebalance. The Non-needle Gua Sha facials are amazing in the weeks/days leading up to the wedding to promote lymphatic drainage, boost circulation, release tension and sculpt and lift the face. And also relax those pre-wedding nerves.
What Tips Could You Give For Using Gua Sha Tools At Home? How Regularly Should You Use Them?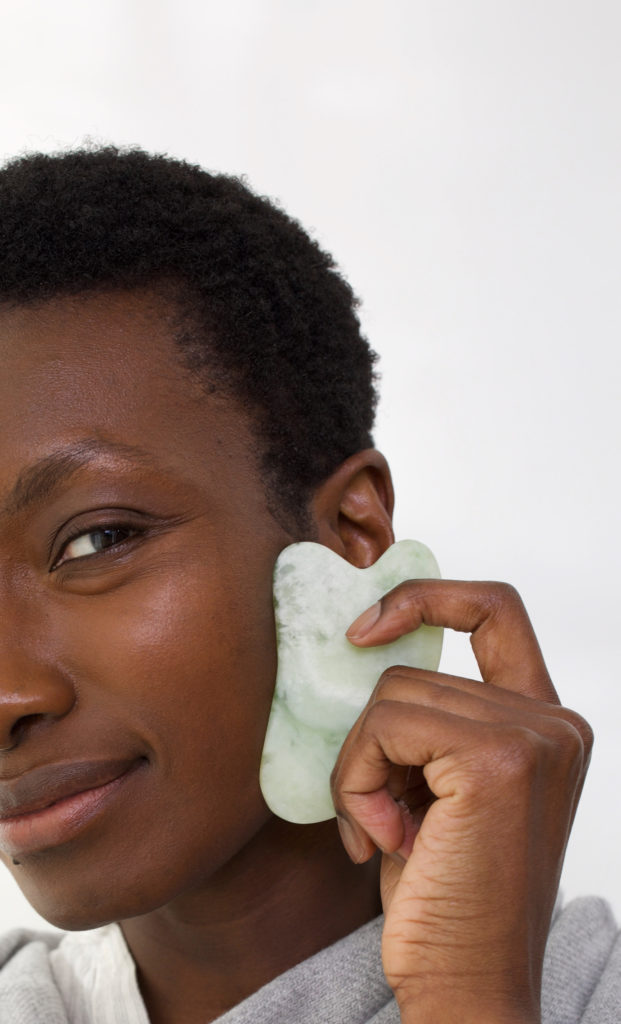 Regularity - I would recommend using the tools little and often rather than once every other week. As little as 1 minute a day is perfect. This will support collagen and elastin production, and it releases tension to relax facial muscles. In addition, it has been shown in studies to exponentially increase circulation and aid lymphatic flow, release congestion and soothe sore eyes and skin, resulting in a brighter, healthier, radiant complexion. 
Cooling Tip - The tools are naturally cooling, but for an extra cooling treat on a hot day or when your face feels really puffy and congested, you can pop into the fridge for a minute before using it. 
Morning Tip - Use tools to reduce puffy and tired eyes and wake up the complexion
Evening Routine - Use the tools to release tension from the day, promote lymphatic drainage and acts as a nice self-care check-in after a long day
Get to know your tools and choose the one that is appropriate for what you need. Or I have a selection of all three and use them according to how I am feeling and what my skin needs. 
Rose Quartz helps to wake up and soothe the skin, is believed to engage with the heart chakra and is the best at retaining temperatures therefore cooling and has an anti-inflammatory effect. Ideal for sensitive, delicate or reactive skin

Jade -  Jade is earths gift to humankind and is the most restorative of all crystals. It carries a harmonising and rebalancing energy.  Jade works well to work the muscles in the jaw and cheek area to release tension and help sculpt, lift and plump the face.

Clear Quartz - Very high silica dioxide content - an important mineral for skin health and is known as the 'master healer'. It helps to encourage better circulation and wards off negative energy.

If you don't like putting oil on your skin, you can use water, so bring your gua sha into the shower with you. Clean your tools simply with warm water and soap
In Terms Of Relaxation And Treating Pre-wedding Nerves, What Treatments Would You Recommend?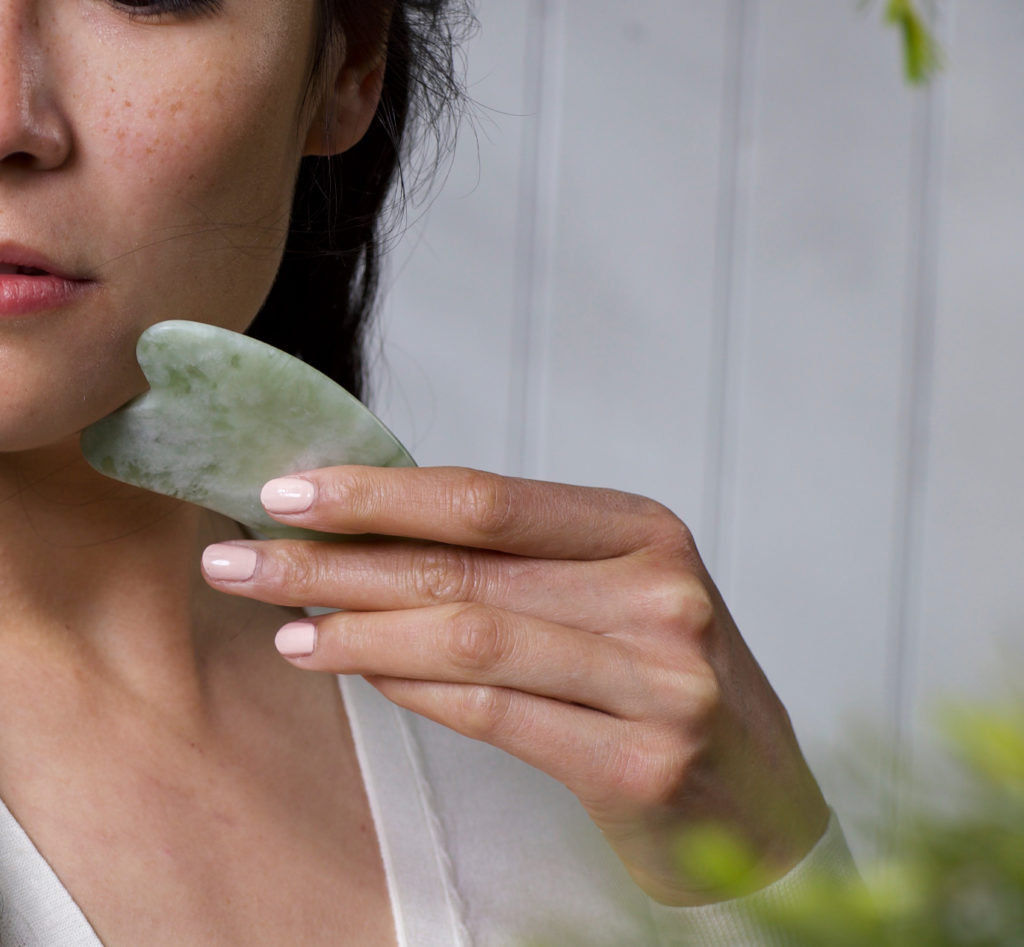 I would definitely recommend the Escapada x Hayo'u facial in the pre-wedding phase for nerves. It is an incredible, deeply relaxing treatment but gives the skin that all-important boost, sculpt and lift. It also includes an arm gua sha and scalp gua sha session for complete relaxation.  It's divine 
Do You Treat Men Too, And If So What Are Their Common Concerns?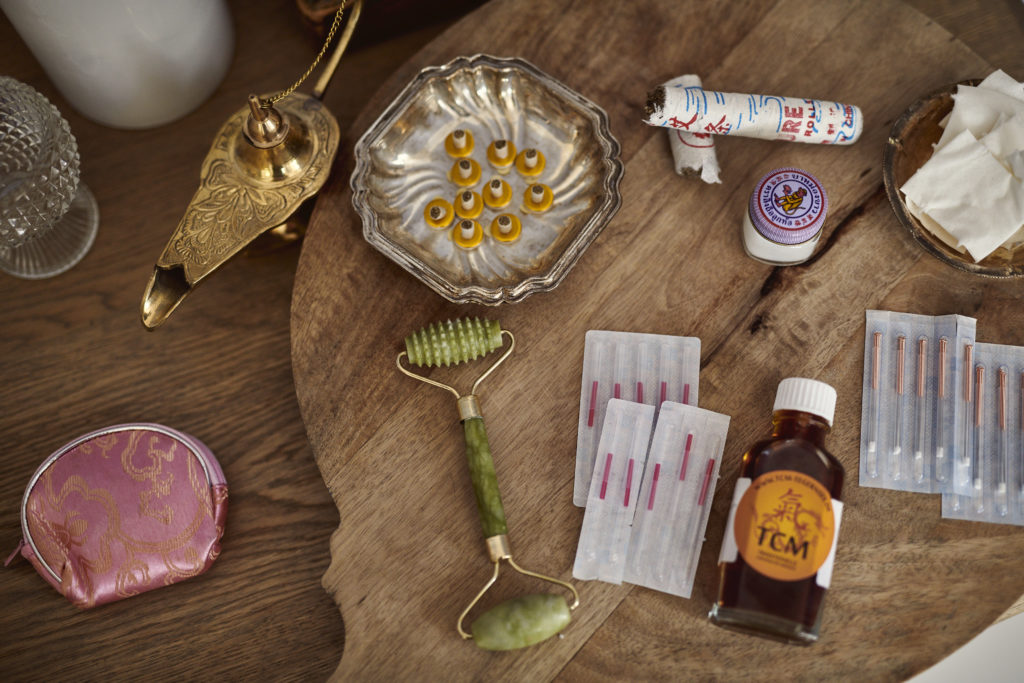 There is a really lovely trend at the moment of men wanting to look after their skin health but may not be as committed to skin products as women. This is why the Escapada Signature Skin Programme is popular because it works on skin renewal and rejuvenation on a deep skin level. This results in gorgeous cosmetic skin results, but they also get more out of the products that they use, so they normally don't need to use as much. Our male clients' main areas of concern would be dry skin, fine lines & wrinkles, and lacklustre complexion. 
About Maeve O'Sullivan and Escapada Health Clinic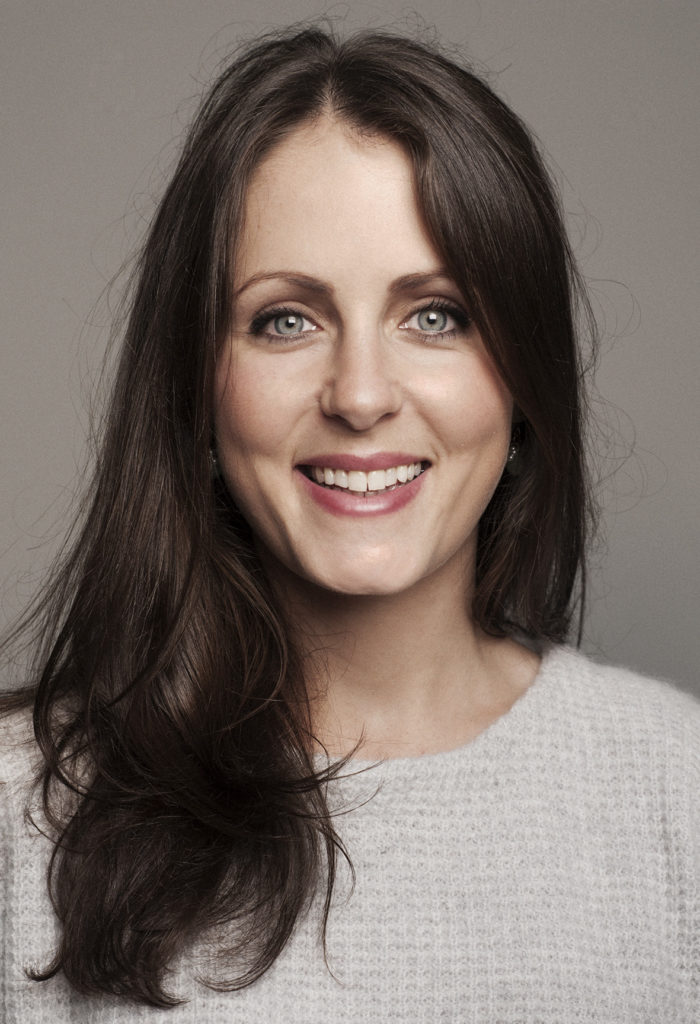 Maeve O'Sullivan is a TCM expert, clinic director of the Escapada Health Clinic Dublin and co-founder of Escapada Health Retreat. She is committed and deeply passionate about her clients' holistic health and well-being and is known for her integrative medical approach, warm nature, and positive results.  Maeve began her exploration of healthcare through the lens of Western Medicine and obtained a BSc Degree in Nursing. She worked worldwide within the field for 15 years. Whilst loving Western Medicine and all its wonders, her mind grew curious about what other approaches might be out there, feeling ultimately restricted within a world of diagnostics and medication that really only supported a 'one size fits all' approach.  A lecture on Chinese Medicine blew her mind, a complete natural medical system treating the whole person. She went on to obtain a three-year full-time BSc degree programme in Acupuncture in London. For the past 10 years, Maeve has successfully run her Integrative TCM Health Clinic in Fitzwilliam Square, Dublin 2. She has a special interest in clinical and retreat work focusing on Women's Health, Pregnancy, Cosmetic Acupuncture and Stress-management.  The clinic expanded in 2019 with the introduction of the Escapada Skin Clinic after Escapada Co-Founders Maeve & Emilia trained with renowned Amanda Shayle of Acuregen in London. This advanced signature cosmetic acupuncture is an inspirational treatment that integrates Chinese medical wisdom with western scientific interventions. The Escapada x Hayo'u facial line is the latest treatment in this skin programme. 
To Book :
https://www.escapadahealth.com/
- Avila