A go-to ingredient for warding off colds and flu, taking vitamin C to boost our health is part of the course, but did you know this hard-working hero works wonders on our skin as well? Widely acknowledged for its antioxidant benefits, both in the body and for the skin, Vit C helps boost collagen production while also helping to remedy photodamage. A cult ingredient of late, adding Vitamin C to our morning regime will increase skin's luminosity and maintain smooth skin tone. 
What are the skincare benefits of vitamin C?
Fights Free Radicals
A powerful antioxidant, Vitamin C penetrates the skin to fight free radical damage caused by the environment. What this means is that while it cannot protect the skin as an SPF can, it will help repair unseen photodamage preventing the breakdown of collagen and the development of wrinkles and sagging.
Boosts Collagen Production
An excellent collagen booster, topically adding Vit C can aid the synthesis of new collagen and also help regulate the collagen/elastin balance in the dermis. Vitamin C is by far one of the most reliable antiaging ingredients one can buy and can help skin look firmer and more luminous.
Prevents Pigmentation
Brown spots occur when excess pigment forms after a skin injury, such as overexposure to sunlight. Vitamin C acts as a tyrosinase inhibitor, blocking enzymes in the body creating excess melanin, that is, your skin's pigment and therefore the formation of brown spots. 
Picking a Vitamin C
As with most things, Vitamin C comes in many forms. While all will benefit the skin, L-ascorbic acid is by far the most potent. Quickly absorbed by the skin, it has the highest potency when applied topically and has the most amount of scientific research behind it.
Dani's Top Pick
1. AlumierMD EverActive C&E (For more information and stockists, please visit alumiermd.co.uk)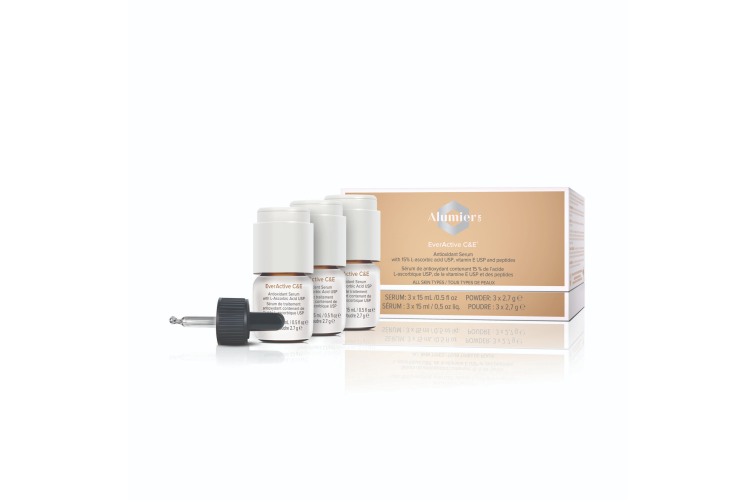 Highly potent, AlumierMD EverActive C&E, combines Vitamin E with 15% Vitamin C in the form of L-ascorbic acid in one serum. Working to reduce the appearance of fine lines and wrinkles use daily to reveal revitalised skin. Vitamin C is known for its ability to oxidise and become inactive easily. Once opened, it must be used as quickly as possible. Cleverly, EverActive C&E is packaged in a dual-chamber bottle that guarantees the serum will stay fresh and active because it only mixes the Vitamin C into the serum when pumped.
2. Image Skincare Vital C Hydrating Enzyme Masque (Euro 42, Salon)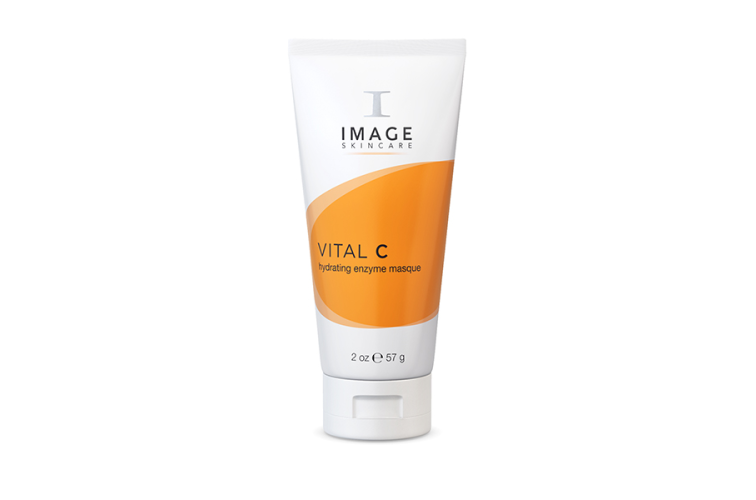 This masque promises to hydrate skin for hours after application while gently exfoliating the buildup of dull, dry skin and injecting the skin with essential antioxidants like Vitamins A, C, and E. For optimum results slather on and relax for 30 minutes while this product works its magic.
3. Vitamin C Suspension 23% + HA Spheres 2% (Euro 5.60, theordinary.com)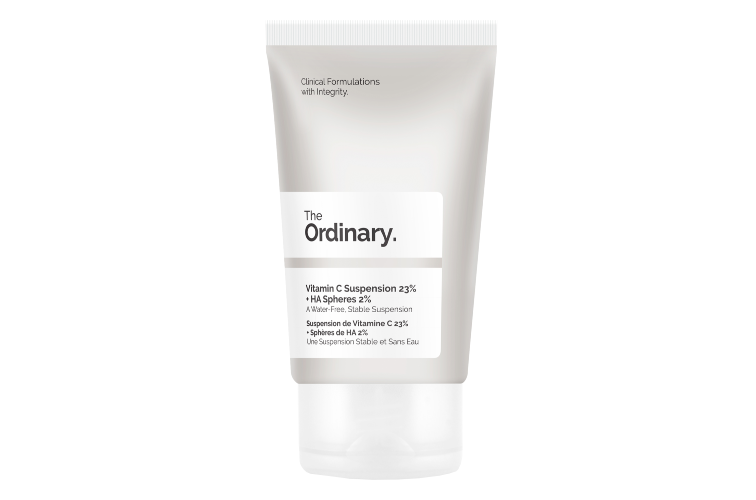 A steal at just less than €6, this potent serum delivers a whopping 23% of potent Vitamin C. Ideally applied at bedtime, the suspension offers the most stable delivery of vitamin C in a waterless environment. The addition of dehydrated spheres of Hyaluronic Acid offers visible surface smoothing alongside the benefits of Vitamin C.
-- Dani Farrell