Coming up to your wedding you have enough on your plate without worrying about getting to the gym and spending hours running on a treadmill. Instead, why not find a fun way to tone up before your big day? A great way to exercise is dancing - not only will you get in shape, but you'll wow your guests with your new moves when you step out on the dance floor.
There are many styles of dancing to choose from depending on your tastes, from salsa to ballroom to swing, and all have moves that can be used in your first dance. Swing and Lindy-hop in particular are great for learning basic moves that can be applied to nearly any music, as it has a very modern rhythm, and the fast pace will really get your heart pumping.
In addition to spicing up the dance floor, taking a class with your fiance can really help keep your relationship fun in the stressful months before the wedding. The wedding is about celebrating your love, so don't let planning it drive you apart. It's important to take time just for the two of you, and a dance lesson can be wedding prep, exercise and a date night all in one! Having your dance partner on hand will also let you practice your moves at home, and get a bit of light exercise on nights after work when leaving the house feels like too much effort.
On the other hand, if your groom-to-be has two left feet and just doesn't enjoy the classes, don't force it. If it's not fun, what's the point? Instead, ask your bridesmaids to join you for classes. It will give you a fun girlie evening each week and help you bond. And having a team of able and willing dancers at the wedding will make sure there are no awkward moments when people aren't sure if should join in.
There are dance classes all around Ireland, and many you can just turn up to and pay on the night if you're not sure you can commit to a full 6-10 weeks.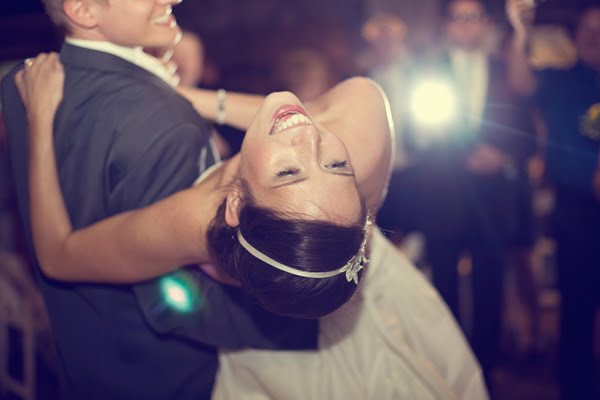 - Emer Sugrue
Image Credits: Wedding Swing: Joe+Kathrina | Dance bride: Pinterest |Bridal couple dancing: Innovative DJs