Yoga teacher and wellness practitioner Margaret Young talks to SOCIAL AND PERSONAL WEDDINGS about how yoga can help you relax and tone up before your wedding.
What is the most relaxing form of yoga and explain why this could benefit stressed brides to be?
For pure relaxation and stress relief, I would recommend restorative yoga. This style is designed to open the body while prompting the parasympathetic nervous system to kick in and initiate a healing response slowly and gradually. Restorative yoga is slow, grounded and meditative with only a few poses held for long periods in each class. Many people fall asleep so it is an ideal way to switch off if you have pre-wedding jitters.
Would you recommend signing up to a course of sessions before a wedding day?
Absolutely.  Whether it's the soothing effects of restorative, the vigour of vinyasa or some yin to balance out gym workouts and runs, there is a yoga style or class to suit every fitness, wellness or wellbeing goal in the run up to your wedding. The mental health effects are tangible too, so if you just want chill time or to improve sleep, yoga can help bring a sense of calm to your life.
What moves are easily practised at home? Could you explain how to do these at home?
I started my yoga journey with videotapes many moons ago so, for a complete beginner, I would recommend youtube as a good place to start. Try some short beginner videos online to explore some basic poses and get some confidence before moving on to a live online class. You will need a good quality mat, I like Holder Eight, and some space where you won't be disturbed when practising yoga at home. I would encourage you, no matter what style of yoga you try, to set the scene at home with nice music, candles, scents, yoga oils for the body and for inhaling and make it an experience for yourself. It can really help to get in the zone at home.
Are there any specific yoga moves you'd recommend for toning up before the big day?
Yoga can help create long lean muscles and really helps the development of good posture over time. For specific toning, I myself find vinyasa yoga particularly good for toning the abdominal area and the shoulders.  Spending time in inversions such as down dog strengthens the arms and shoulders in no time. I tell my clients to pull their tummies in during a lot of poses throughout my classes, so I encourage them to activate their core at every opportunity.  Then poses like boat pose (Navasana), and plank (Phalakasana) and some yogic bicycling can really strengthen the abs further. If this is an area a bride or groom really wants to focus on, adding a class that is specifically described as Tums or Abs into your yoga routine will reap rewards.
Could you recommend any yoga retreats for brides to be or any yoga honeymoon retreats for couples?
I would recommend checking out The Wellness Holiday boutique and their Instagram account for inspiration. They offer yoga retreats from Italy to India. I also have Mexico on my wish list, there seems to be a big yoga and wellness community in Tulum so that's where I would go! I myself got married and honeymooned in Mauritius and while our resort wasn't specifically wellness-focused, they did offer sunset yoga every second evening in a garden overlooking the beach. It was so lovely to take a bath afterwards and then get ready for the evening. So even if a couple doesn't want a full-on retreat, they could check if their honeymoon venue offers yoga classes. It's a lovely addition to a holiday and if they have been developing a practice pre-wedding, it's nice to continue that.  Closer to home, Powerscourt Springs Hotel in Co Wicklow offer daily yoga and meditation classes exclusively for guests and is situated in a beautiful part of Ireland.
About Margret Young: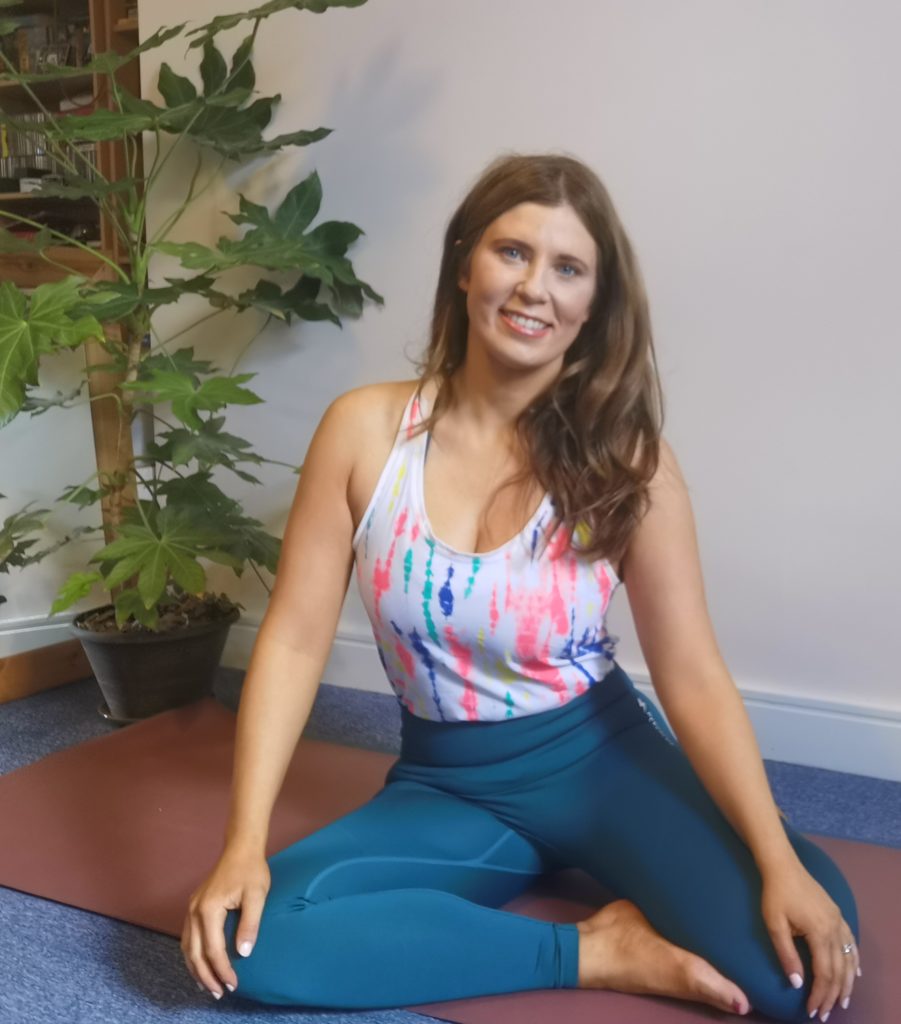 Margaret Young is a Dublin based yoga teacher with her own practice, "Wild Soul Yoga and Wellness". She is an ambassador for Yogandha Oils.
When not teaching for Yoga Hub and Powerscourt Springs Hotel, she teaches group, corporate and private clients online from her North County Dublin home studio.
See more at :
Follow Margaret on Instagram: