When it comes to your special day it's important to feel as beautiful as possible, whether you've taken on the task of doing your own beauty for the day or would just like to feel more prepared going in then take the advice of one of Irelands top wedding make-up artists, Alyson Smyth!
For brides to be, what is the best piece of advice you'd give to anyone doing their own makeup on their wedding day? Any must-have products?
Let me just say firstly that you're so brave and you can do this yourself! Keep it simple, the beauty about makeup is that it can always be fixed or changed or, worst-case scenario taken off! If you're not spending money on a Makeup artist, invest it into the right products for you. I'm offering one to one Zoom makeup lessons for brides who are doing their own makeup for their wedding. I can guide you virtually beforehand on products and application so it's not so daunting.
For bridal makeup, you want to ensure the longevity of your makeup and that you have what you need to top up or reapply later on in the day.  On the morning, set up an area close to daylight with a free-standing mirror. Have cotton tips ready for any mistakes and allow lots of time so you're not stressed.
I would also recommend the following:
Blotting paper: These little sheets will mop up any excess oil that may come through on your skin over the day, mainly on your t-zone.
A Compact: Use a makeup compact to touch up your t-zone. Most come with a little compact mirror which is handy on the day too.
Lipstick:  No matter what lipstick you choose to wear, you will need to reapply this at least 2-3 times throughout the day
What is the key to bridal makeup looking good in photos? Are there any products that boost that newlywed glow?
Most brides will be following some sort of skincare routine leading up to their big day which helps a lot. With my job, prepping the skin, choosing & applying the correct products for each bride is key to having your skin look flawless in photos. A good photographer and a beaming happy bride helps too!
My favourite products for glow are the Charlotte Tilbury flawless filter and beauty light wand highlighter, that will give your skin a beautiful radiance.
How Did You Become A Makeup Artist And What Moment Stands Out Most To You In Your Career?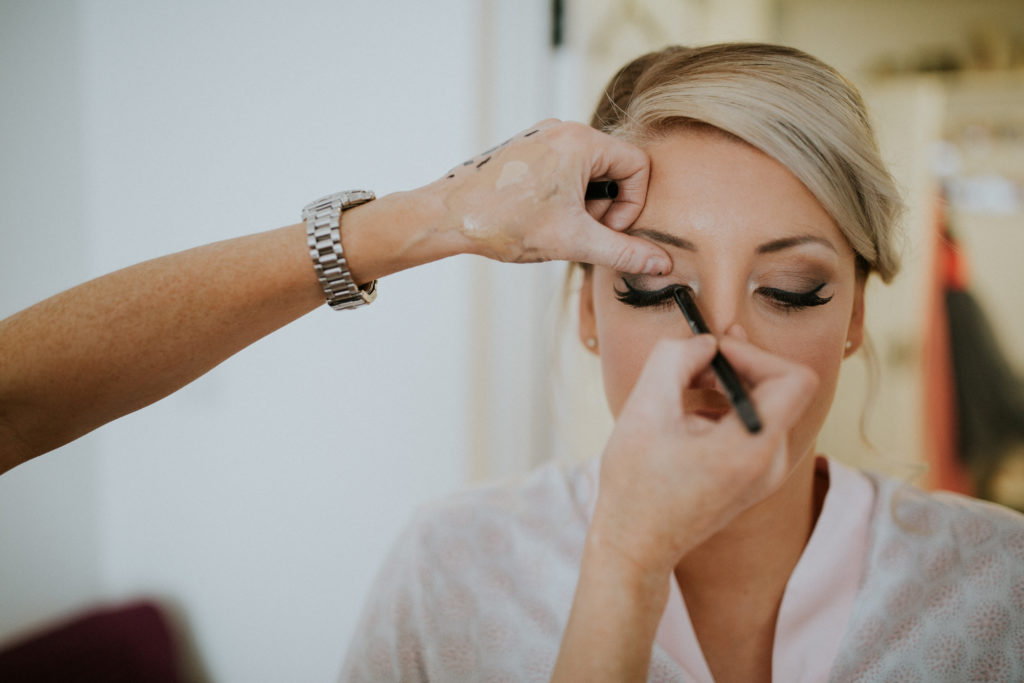 I started my journey as a Beauty Therapist, I always had such an interest in Beauty, skin and makeup. While working as a therapist I realised my passion and talent for makeup. I shadowed various artists and eventually, I launched my own career in bridal makeup. Continuing my education, I added lash and brow treatments to my skills.
What was the best wedding you have ever worked on?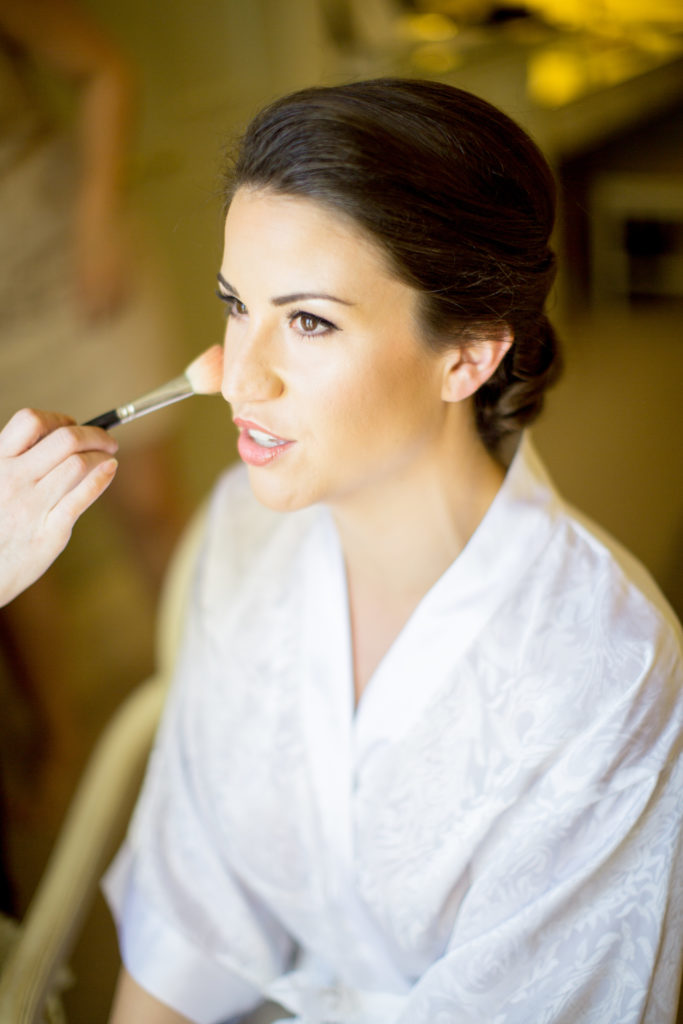 One wedding that stays in my mind is a couple I worked with. They had organised their wedding with a budget of €5000 that featured on various bridal websites. They had a friend's band play at their wedding. They limited their guests and the bride wore a pre-loved dress. She booked hair & makeup and a photographer to come to the Shelbourne where she was getting ready. They had such a gorgeous wedding day and it really magnified to me that you don't have to spend a fortune to have your beautiful wedding.
How do you help brides decide on their wedding look?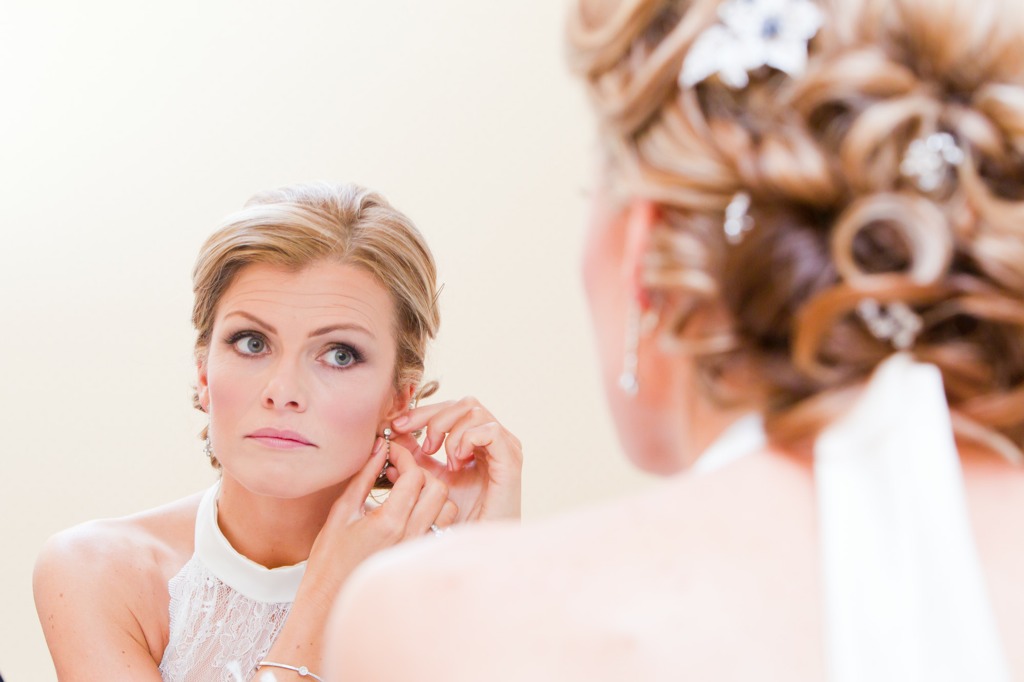 Having a trial before your big day is so important. We usually meet, we chat, I ask you to bring images of makeup you like. Your hair and dress also play a part in choosing your bridal makeup. They should all work seamlessly together. After that, I work with you depending on how comfortable you are with makeup. Every bride wants to look beautiful but also feel like themselves.
Describe your own go-to makeup style?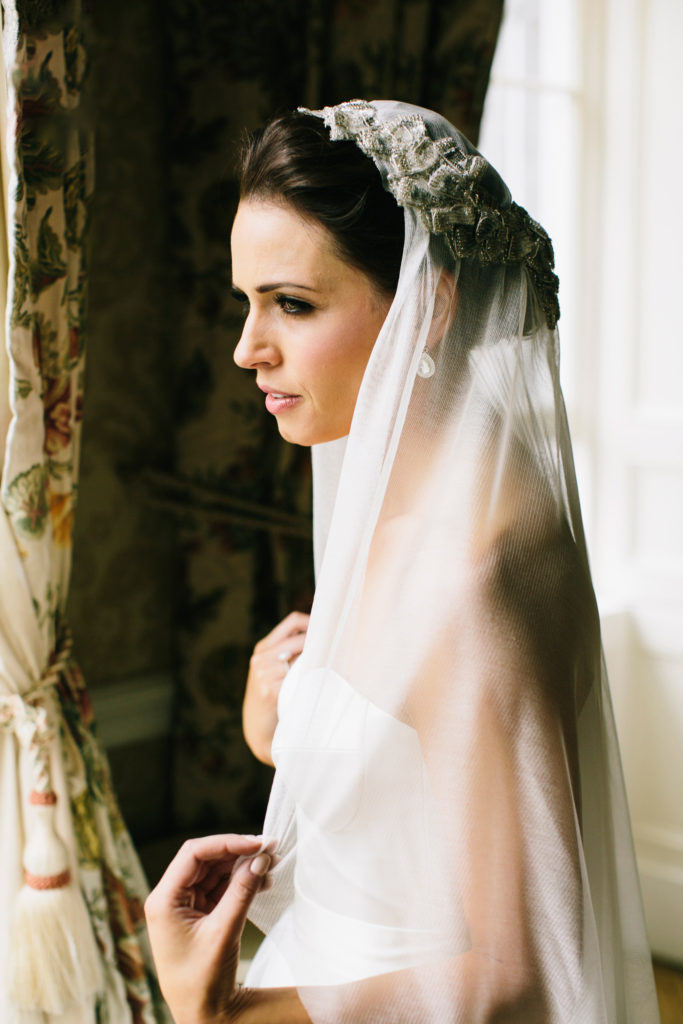 I love enhancing natural beauty on women. The best feeling in the world is improving someone's confidence levels and making them feel a lot better about themselves with the simplest of makeup. Personally, I like to see skin with not too much coverage, conceal only where you need it.
I adore Dewy effortless makeup which is sometimes the hardest to achieve!
What are you up to now and how has the pandemic affected your career?
We've all had to adapt our business's around this pandemic. Fortunately for me, I run an online shop that is continuing to grow (www.alysonmakeup.ie). I'm the Dublin Distributor of an incredible mascara brand called Dreamweave.
I also stock Revitalash conditioning lash serum which nourishes your lashes making them grow longer and thicker. I'm keeping active on social media, posting Demo videos to keep me focused and sane!
Follow Alyson on Instagram: