Alexandra Desmond guides you through the most integral elements of your wedding day beauty prep.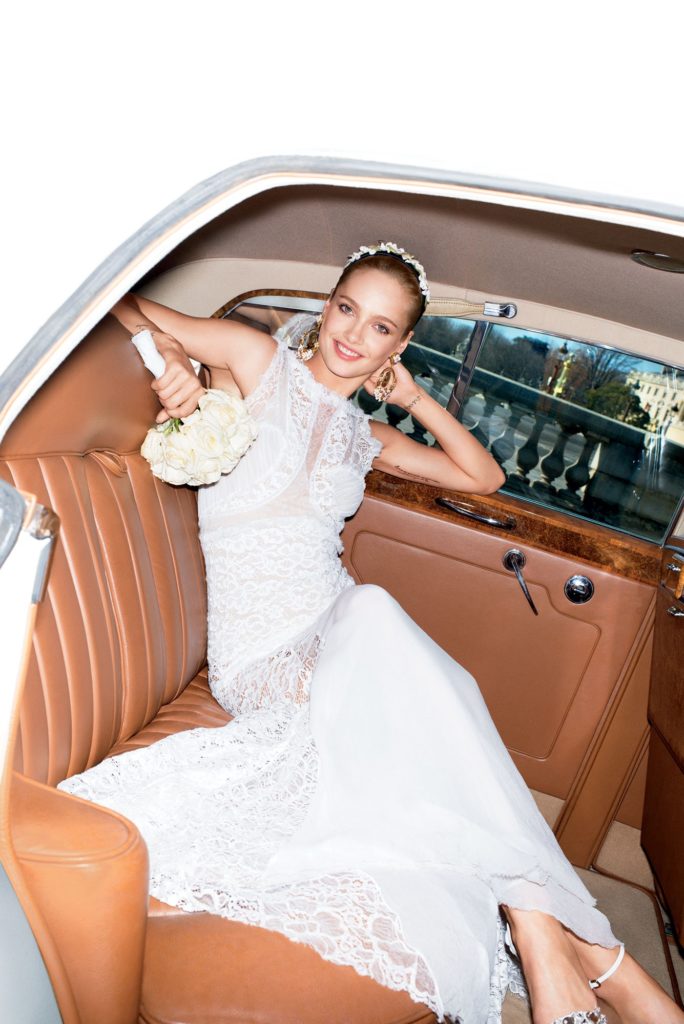 Acids
Glycolic, Hyaluronic, Salicylic can all be very confusing and scary knowing which acids do what but used correctly; these can be dynamite for your skincare regime. Glycolic acid is an exfoliant that brings fresh, younger skin cells to the surface. Hyaluronic is an intensive moisturiser that retains over 1,000 times its weight in water within the cells, keeping skin looking plump and hydrated. Finally, salicylic is your go-to for calming any breakouts, exfoliating skin and clearing your pores of any blockages. So don't start experimenting with any new products or lotions in the weeks before your wedding, and try to find the correct regime for you to follow a good six months out. 
Botox
Botox and other forms of cosmetic surgery can be somewhat of a taboo subject; people tend to either be all for it or starchily against it. Realistically, it is a part of many brides beauty prep in the run-up to their big day, so we couldn't leave it out. Used to soften those fine lines or wrinkles around the eyes, forehead and mouth, Botox is not something you should experiment with in the immediate months before your wedding. If you wish to explore something, find a reputable clinic that will guide you through this and recommend what is best for you and beware that if the price looks too good to be true, it probably is. We recommend you give at least six months between your wedding and your initial Botox treatment if you have never had a treatment before; this will allow time for it to be completely worn off before the wedding if you don't like the look. A touch-up should be applied four to six weeks before the big day if you are a regular user.  
Concealer
For hiding dark circles and blemishes whilst brightening your complexion, a good quality concealer is a must-have for all brides-to-be. If pre-wedding nerves or excitement have hampered your best efforts to get those crucial eight hours of sleep the night before your wedding, don't fret - a good concealer will help mask any signs of tiredness and leave you looking radiant. For your wedding day, you'll want a long-lasting product that won't cake; try Nars Radiant Creamy Concealer, Bobbi Brown Creamy Concealer or YSL Touche Éclat for touch-ups throughout the day. 
Dry Brushing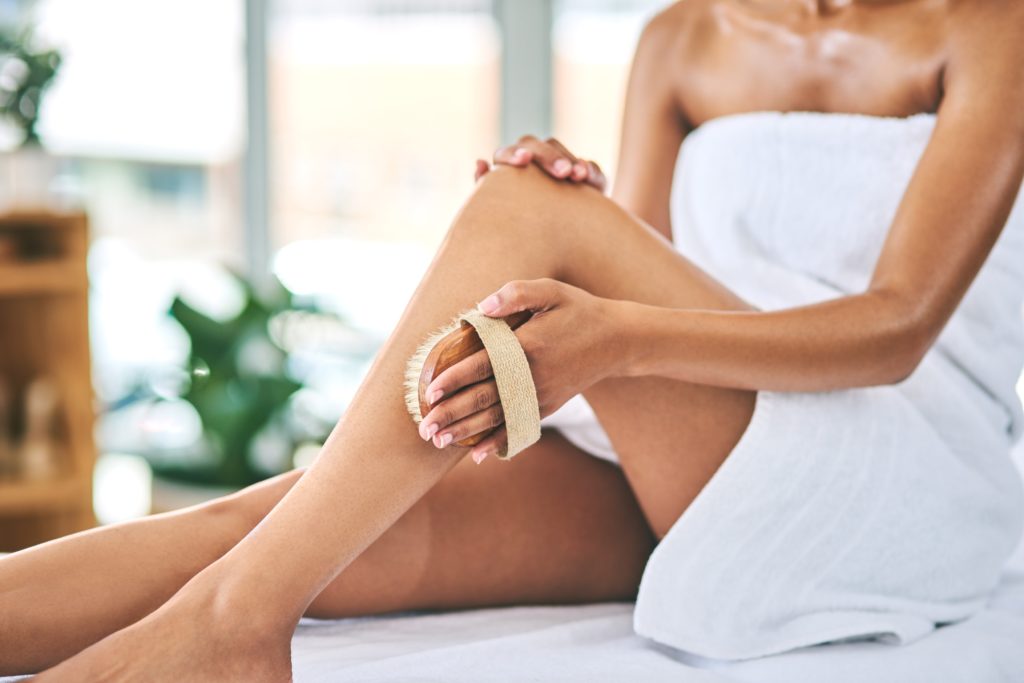 Originating from Ayurvedic science, dry brushing is a practice favoured by supermodel Elle McPherson. It is a vital part of the pre-runway prep for Victoria's Secret Angels Miranda Kerr and Josephine Skriver. A daily routine helps exfoliate the skin, reduce cellulite and improve lymphatic circulation to help rid the body of toxins. Using a natural bristle brush, repeat long strokes towards your heart, covering each area two to three times. Dry brush just before your shower and follow up with a good moisturiser. 
Eyes
We're talking lashes and brows, ladies!  We have all heard the old saying that 'eyes are windows to the soul', so don't let stray hairs and sparse lashes distract from yours! When it comes to lashes, there are multiple options: extensions, strip lashes, the latest mascara or for those willing to invest a little more time, an eyelash serum that will encourage growth to replicate even the best set of false lashes (allow yourself a few months to see results for this one). When it comes to brows, if you're not one of the lucky few who embrace 'au naturale', it gets a little trickier as it's essential to dedicate the time to creating the perfect shape that will frame your face. Whether you opt for threading, plucking, waxing, tinting or if you over-plucked during your younger years, microblading is an excellent treatment to rescue sparse brows. Once again, microblading requires a lead in time for at least six months, with a minimum of two treatments required. 
Facials
The trick to flawless make-up application on your wedding day is regular facials leading up to the celebrations. The perfect excuse to indulge in a little pampering, book in for a series of facials in the months before your wedding to ensure your skin is in optimum condition and to allow enough time to avoid any reactions or breakouts to new products.  
Glow
All women strive to achieve that bridal glow for their wedding day, but make-up can only do so much. The secret to a natural radiant glow is a well-adjusted skincare regime in the months before the wedding. Aside from daily cleansing and moisturising morning and night, there are a series of products that will help enhance that natural glow on the day. For example, try Charlotte Tilbury's flawless filter, Giorgio Armani Luminous Silk foundation or Nars Sheer Glow foundation. 
Hair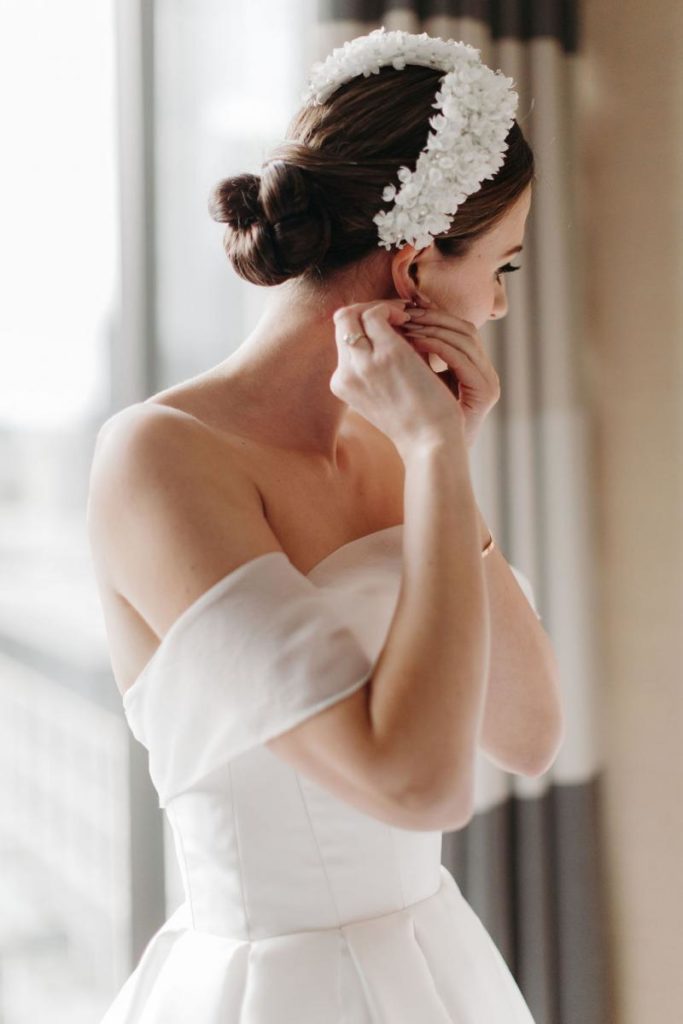 Deciding on which style to opt for can be a tough call - up, down, half-up-half-down, long, short, curly, straight and then there's the whole business of veils and hair pieces! Your dress can help decide for you, so ensure you bring a photo of it to your hair trial, and you should have decided by this point if you wish to wear a veil or any hair accessories. Listen to your stylist and see what they recommend, even if it's something you wouldn't usually go for. Allow a good few hours after your trial for you to see how the style lasts and ensure you are entirely happy with it. 
IV drips
While there are no quick fixes in overall wellbeing, an IV drip can undoubtedly provide a booster to your regime. Delivering a super shot of vitamins, antioxidants, electrolytes and minerals straight into your bloodstream. IV drips provide a multitude of benefits, including boosting immunity, increasing energy, decreasing inflammation in the skin, ridding the body of lactic acid after some tough workouts and lastly, curing hangovers (could be a great shout after your bachelorette!). Popular amongst many celebrities, these come with a few risks; Kendall Jenner famously had a bad reaction to one she had pre-Oscars which required hospitalisation, so do your homework and choose a fully licensed practitioner if you explore this route. 
Jade Rollers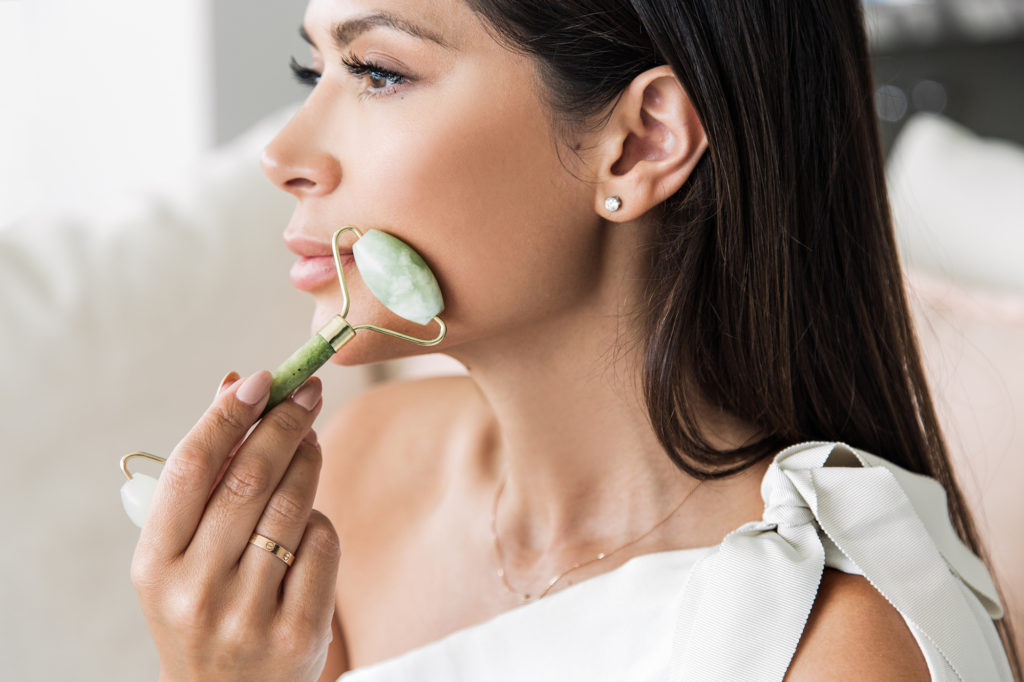 Since the seventh century, jade rollers have been an integral part of the Chinese beauty regime since the seventh century; jade rollers are magical anti-ageing tools that reduce puffiness and calm inflammation while sweeping away toxins. Sculpting cheekbones and ironing out wrinkles, this small green wand encourages drainage and toning of the muscles. Use with your regular facial serums and oils to help work product into the skin for a brighter, healthier complexion. 
Keratin
Keratin is the protein that makes up our hair, skin and nails; it is available in various forms to help promote growth and condition in these areas. Available in most health stores, supplements help repair any damage to hair, skin, and nails and encourages new growth. Keratin is also available in a series of serums, shampoos and conditions; try the Keratase K Water for a quick in-salon treatment which will leave you with glossy, healthy hair. Keratin is also used in a specific salon treatment that effectively straightens the hair for up to 12 weeks, aka the Brazilian Blowdry. Hair is easier to style, less frizzy with a brilliant shine, but many of these treatments contain formaldehyde which can cause respiratory problems. Opt for a keratin hair product or Kerastase's K Water treatment before getting a Brazilian Blowdry to see if that helps achieve the results you're looking for. 
Lips
Expertly applied make-up can all fall flat if it's paired with some chapped, dried out lips. Ensure you're ready for your first kiss as man and wife by prepping your lips in the weeks leading up to your wedding. Drink two litres of water every day (this will also help your skin!) and apply a daily conditioning balm, such as La Roche Posay Cicaplast Levres. Another great item to keep on hand is a lip primer; try MAC Prep + Prime Lip and ensure you allow enough time for it to work its magic before applying any lipstick. 
Moisturiser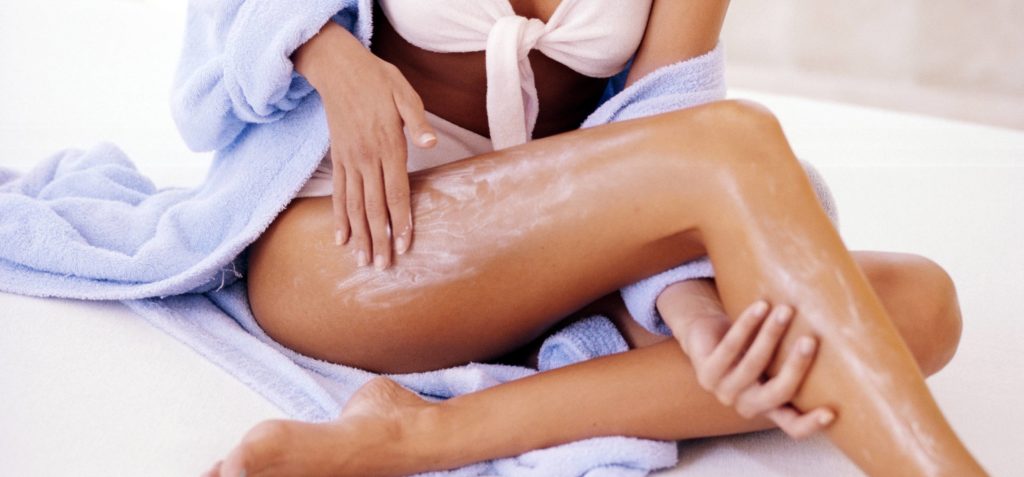 Moisturising is an essential part of bridal beauty prep and not just for your face, don't neglect your body when following your regime. Use a gentle cleanser such as Dove Body Wash and moisturise from head to toe as soon as you get out of the shower, paying specific attention to any areas which will be on show such as arms, shoulders and back, not forgetting your hands, of course, but we'll get to that! For your daily facial moisturiser, choose something which contains a good SPF. Then, at night, look for something which will nourish and repair your skin; I love Estée Lauder Advanced Night Repair or Kiehl's Midnight Recovery.  
Nails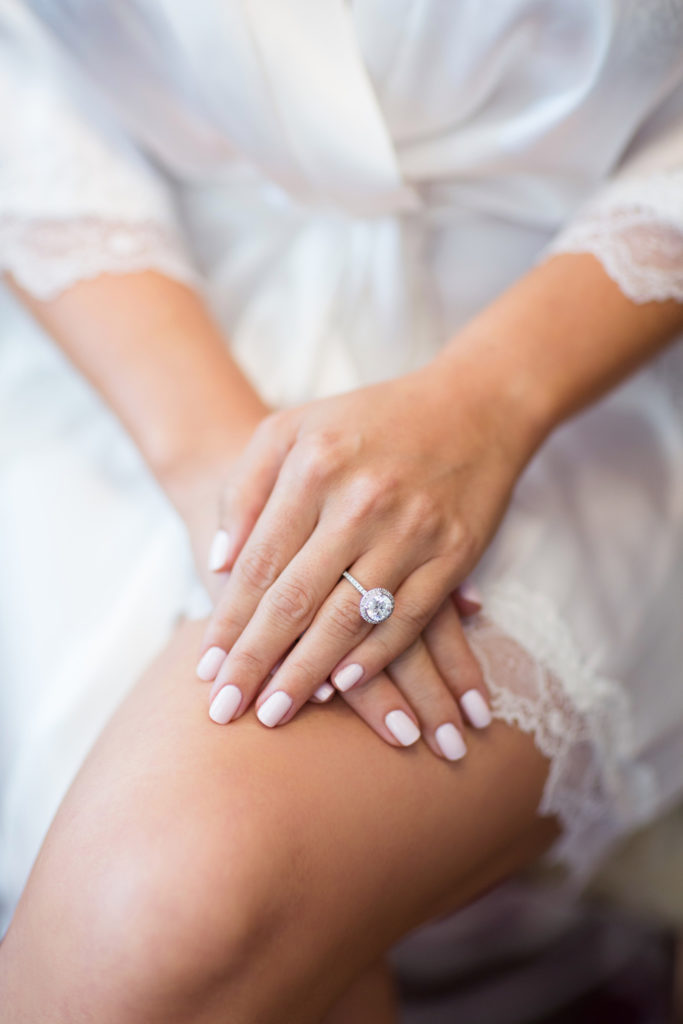 Your left hand and its new bling will be on show to all, so give hands and nails a little love with regular moisturising and invest in a good cuticle oil; Essie or Sally Hansen both have great options. Trial out your wedding day manicure before the big day as it can be overwhelming deciding which shade of pale pink or milky white you prefer while you're in the salon; plus, they can often look different to how you expect. Decide if you want gel, shellac or regular polish and aim to book in for a day or two before the wedding to ensure they are fresh with no chips! 
Omega 3
When deciding which supplements to take, make sure to include Omega 3, which prevents inflamed or dehydrated skin. Although not the most pleasant tasting, these tiny capsules are fantastic for skin and hair, helping with acne or any other skin problems whilst also helping to retain all of the moisture you are adding in through products and treatments. If you prefer to include Omega 3 through your everyday diet, it is most commonly found in certain fish, including salmon, mackerel, tuna and herring. Selected nuts and seeds are also high in this, with flaxseed, walnuts and chia seeds a great source. 
Perfume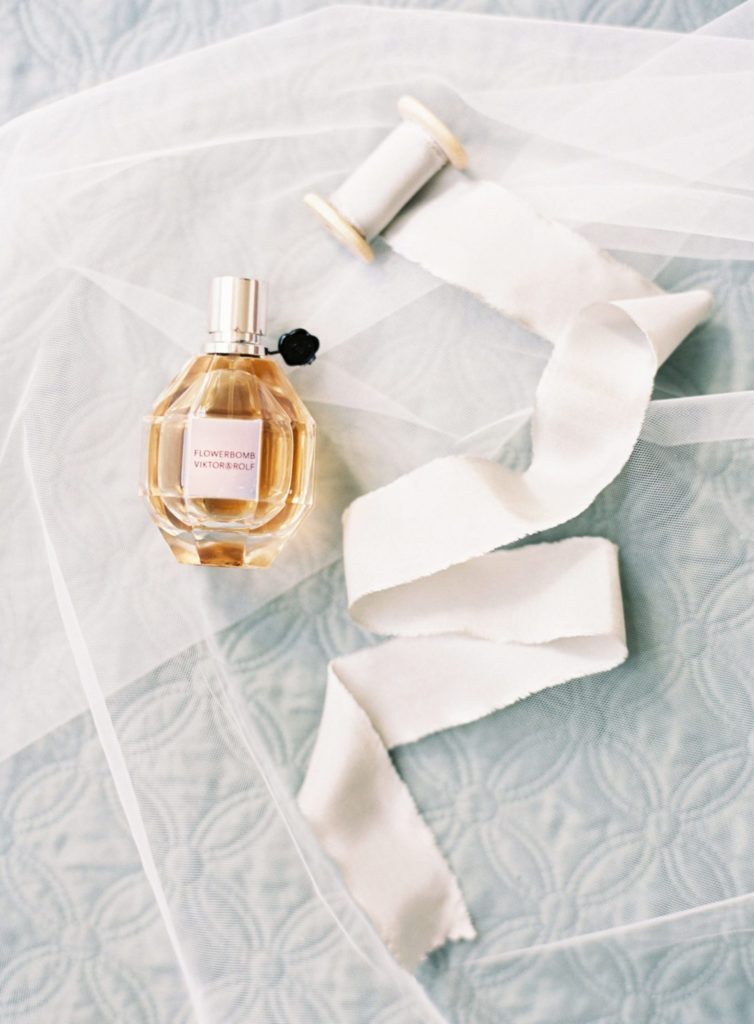 Choosing your wedding day perfume can be an easy decision for those who couldn't imagine straying from their old reliable. It's an opportunity for some to find something unique that will help you recall the magic of the day for years to come. Science shows a strong link between smell and memory, with the olfactory bulb in the brain linked to the hippocampus and amygdala—these regions process memory and emotions. Choosing a new scent can reserve the memories for special occasions, having them all flood back with a simple spritz. When choosing your bouquet, try to factor in the time of year; fresh florals and zesty citrus notes for a summer wedding or some warm, comforting woody notes for a winter wedding. If you're looking to enhance the smell and longevity of your scent on the day, why not treat yourself to a matching body crème.  
Questions
Suppose you are questioning where to begin with your skincare regime and which products are best suited to you. In that case, unfortunately, there is no magic answer as every person has individual requirements unique to them and their skin. For this reason, it is advised you speak to a professional who can assess your skin and current lifestyle to recommend the best routine for you. There are a whole host of skincare clinics that will guide you in the right direction, some of which are even offering online consultations so they can ship the correct products right to your door during the pandemic. Also, check out Nualawoulfe.ie, the flagship for SkinCeuticals in Ireland, a brilliant skincare brand covering all bases.  
Retinol
A derivative of vitamin A, retinol products brighten skin tone, boost collagen production, promote skin renewal and reduce acne. It also acts as an antioxidant to help combat visible signs of ageing, minimising fine lines and wrinkles and preventing those you can't yet see. Introduce retinol slowly over a period of time, or you risk irritating your skin; a pea-size amount of a low percentage formula two times per week is recommended to begin with to allow the skin to become accustomed to it. My go-to is Murad Retinol Youth Renewal Night Cream. Avoid using retinol if you have specific treatments, including laser, microdermabrasion or micro-needling, or give it a skip the day before exfoliating. If you suffer from sensitive skin or conditions like eczema or rosacea, proceed with caution, retinol is not suited to everybody.  
Sleep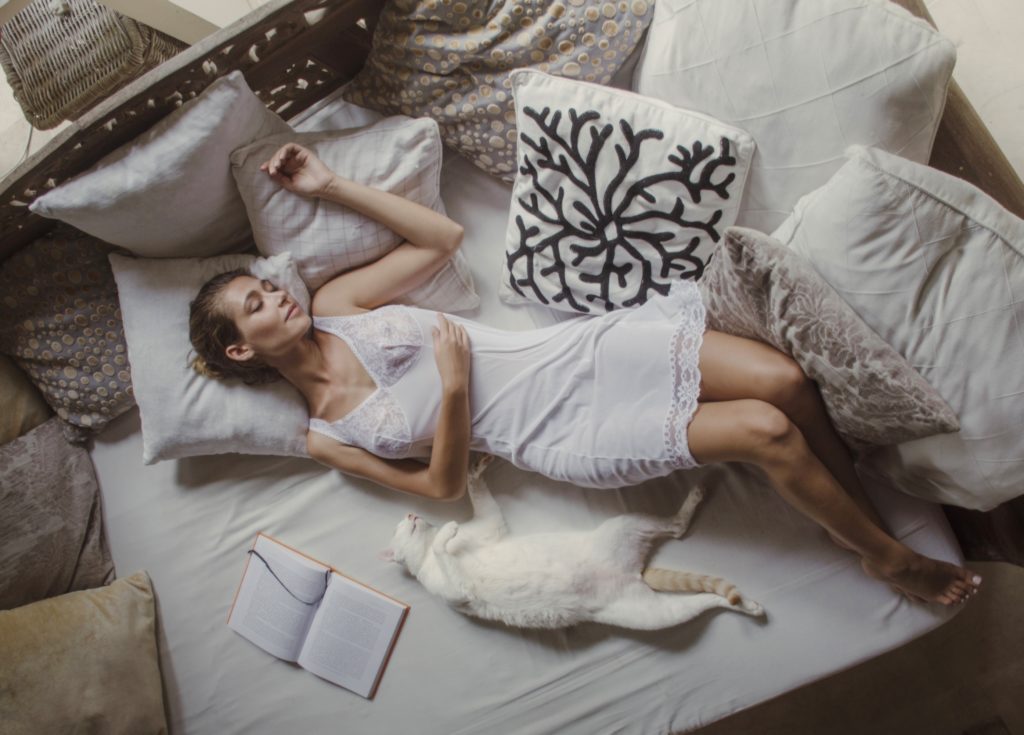 We've heard it all a million times before, but a solid night's sleep is everything when it comes to your beauty prep. Sleep is the only time our brain can repair, plus our relaxed breathing during sleep also calms our central nervous system, thus reducing our overall stress levels. Stress triggers higher cortisol levels to be produced, which kicks the body into survival mode, encouraging us to hang on to extra pounds of fat. In addition to this, we produce our highest levels of human growth hormone while we sleep, the hormone responsible for generating and creating new cells for all our body tissues - skin, hair and muscle. A regular sleeping routine with 7-8 hours of sleep each night will result in clearer, brighter skin, lower stress levels, and increased energy levels, so put the phone down and get some shut-eye! 
Tanning
Most brides want a little help when it comes to their tan for their wedding day; whether you opt for natural, spray or DIY, please avoid tanning beds at all costs; it's simply not worth the damage it does to your skin! If you're opting for a spray, remember that not everybody's skin is the same, so just because a particular brand works for one person, doesn't necessarily mean it's the best match for you. Book a few trial runs to find the best salon for you and figure out the perfect intensity and how it wears off. For the wedding itself, book your tan 2-3 days before the wedding instead of the day before to allow it time to settle and fix any patches you may wake up with the next day. Prep your skin before your application by having all hair removal done 24 hours before tanning and exfoliate 24-12 hours before application also. Don't go too orange if it's not in keeping with your natural colouring, it will look out of place in the photos. And lastly, don't try to strong-arm your fiancé into a tan so he matches you, it's his day too and he should feel comfortable and at his best. 
UV protection
Bringing me to my next point, if you want to tan naturally – do so safely! UV protection is essential and not just for your body, as touched on briefly in moisturisers, an SPF as part of your daily skincare regime is essential. UV protection shields skin from UVA and UVB rays, UVA is a form of radiation most commonly associated with premature ageing and skin cancer, and UVB is responsible for sunburn and malignant melanoma. Although some foundations contain levels of SPF, these are often not enough - always choose an SPF of at least 30, preferably 50. And contrary to common belief, UV protection is important year round and not just on those sunny days as the sun's ultraviolet radiation can still penetrate on those cold or cloudy days. Try Kiehl's Ultra Light Daily Defense SPF 50, La Roche-Posay Anthelios XL SPF 50+ Dry Touch Gel-Cream or Kate Somerville UncompliKated SPF 50. 
Vitamin C
One of the most powerful antioxidants for the skin, vitamin C is a vitamin that is frequently used in different forms of skincare. Protecting skin from environmental aggressors, it is best used as part of your morning skincare regime. Added benefits from this powerful antioxidant include anti-ageing properties and brightening benefits. Available in various concentrations, the levels can range from less than one per cent in moisturisers to over twenty per cent in serums for targeted treatment. Image Skincare offer a Vital C range which includes cleansers, moisturisers, serums and masques and all have a deliciously fresh orange smell to boot! 
Water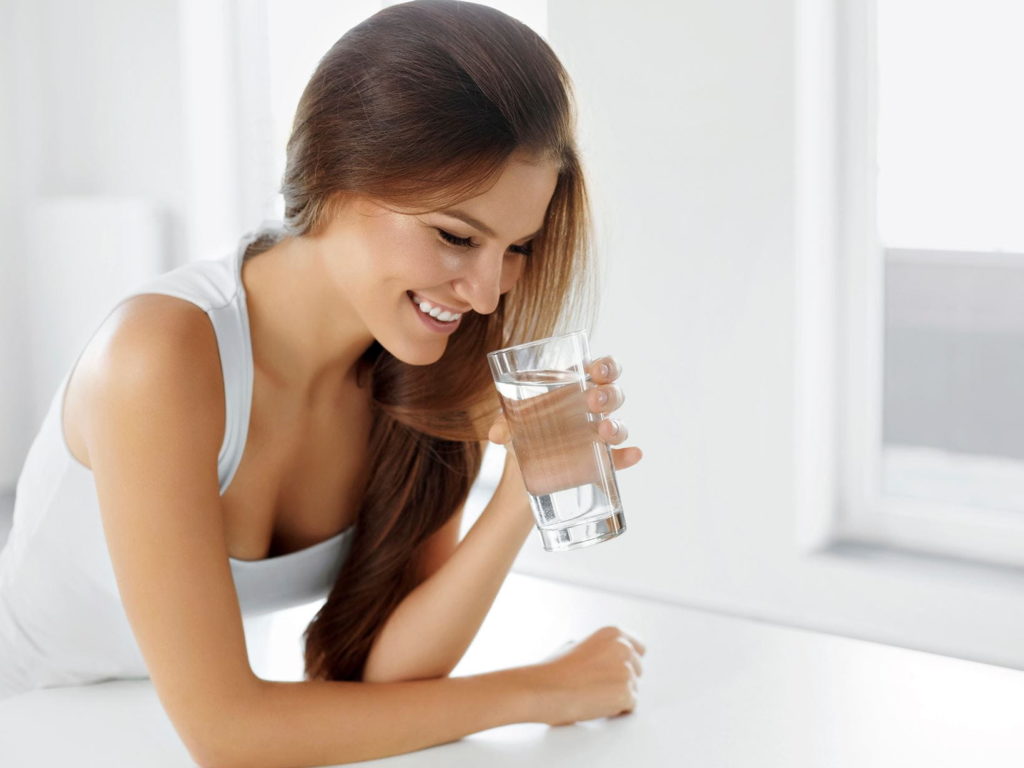 Easy to incorporate, readily available and free, water is the secret to perfect skin. Drinking two litres of water every day allows your system to flush out all of your toxins and ensures skin stays supple and hydrated for a more youthful appearance. And for those with sensitive skin, micellar waters are a great gentle option when it comes to cleansing. Composed of tiny cleansing oil particles suspended in water, micellar waters negate the need for tap water and are ideal for travelling or for those areas with hard water. 
Xylitol
A sugar alcohol that can be plant derived or synthetic, xylitol has been shown to help hydrate and strengthen skin's barriers, boosting levels of hyaluronic acid which assists in collagen production. Most commonly found growing naturally in many fruits and vegetables such as strawberries, bananas, lettuce and mushrooms, xylitol is also found in many of our beauty products from cleansers to masks, serums to peels, and even our toothpaste which we use every day! This is a great addition to any natural or organic skincare due to its hydrating benefits for the skin. Products it can be found in include Omorovicza's Instant Perfection Serum, Paula's Choice Water-Infusing Electrolyte Moisturiser and Ren's Clearcalm Non-Drying Spot Treatment.  
You
Wedding prep is a great excuse to undertake some slight improvements on yourself… maybe you've always wanted to fix that snaggle tooth and it's the perfect excuse to explore bonding, or perhaps your thin brows are your pet peeve so you've decided to splurge for some microblading. While minor adjustments are par for the course for most brides, make sure you don't go overboard and still actually look like you when you make it to the top of that aisle. Remember your partner fell for you as you are so bear in mind that bridal beauty prep should only be minor improvements and nothing drastic! 
Zinc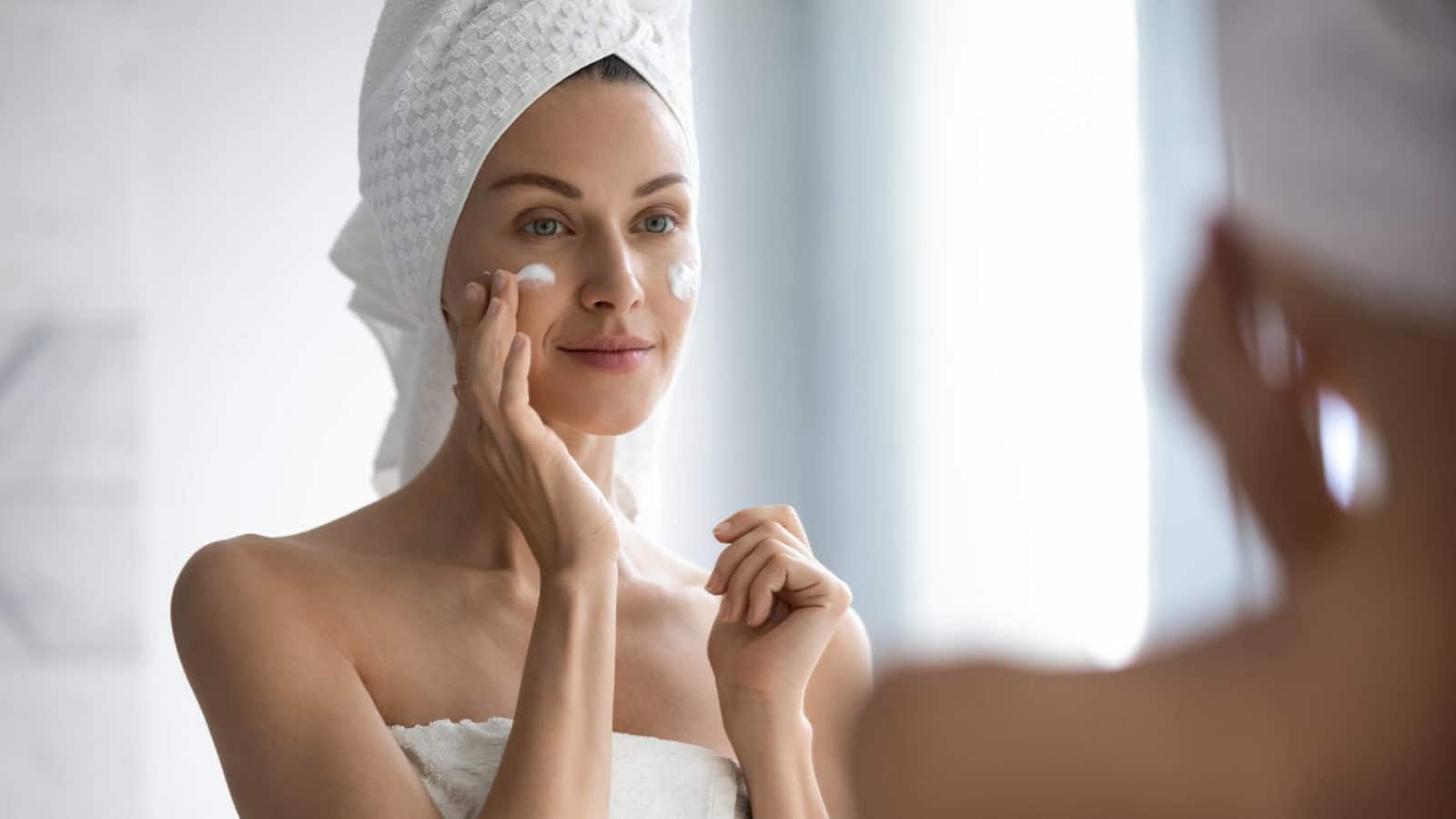 Available in both supplement form and as an ingredient in many skincare products, zinc possesses a multitude of benefits which you may not have been aware of. Taken as a supplement, zinc will help your body to recover after a tough workout and prevents cramping. It can be found naturally in egg yolks, nuts and beef if you wish to incorporate it through your diet. In skincare creams and ointments, it delivers similar benefits, soothing and healing the skin and can be found in many sunscreens, offering broad spectrum protection for the skin.  Products incorporating zinc into their ingredients include Omorovicza UV Mineral Shield SPF 30, Ren ClearCalm 3 Clarifying Clay Cleanser and Pai Skincare All Becomes Clear Serum.
- Alexandra