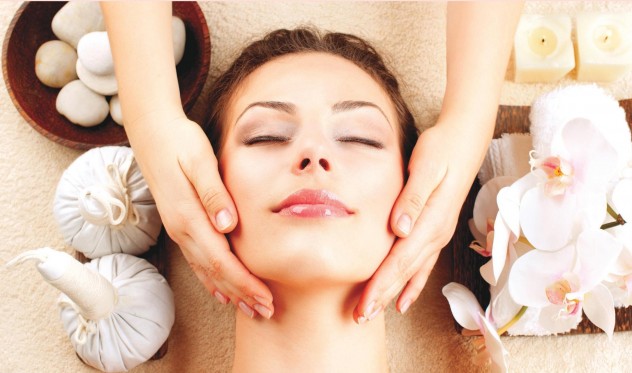 The problem: Serious stress from too much wedding planning
The treatment: Classic Aveda facial
Where: Moyo Hair & Beauty
What it involves: Your facial is tailored to my individual needs after a personalised consultation. After addressing your needs, which in my case was problem skin and breakouts, Aveda products are carefully selected to suit you and after a gentle cleansing, your face is given a relaxing facial with a mask. While relaxing with the mask, the beauty therapist will spray the room with Aveda Chakra™ balancing body mist. You will also experienced sound therapy to help send you into deep relaxation and completely de-stress your mind. Sound therapy relaxes and harmonises the whole body and that helps to create better balance and greater wellness.
How much: €75
Length of course: 45 minutes
Rating: While this facial is perfect for helping to brighten your skin and give you back the radiance you might lose from an intensely busy wedding planning schedule, you'll also enjoy the relaxation side of the facial. De-stressing is not just a by-product of a nice, relaxing facial as it often can be. The Aveda facial in Moyo makes de-stressing and balancing your mind as much of a priority as the facial itself so your wellbeing will be well looked after, while the carefully selected Aveda products will take care of your skin needs. The Chakra™ balancing body mist smells divine and you can feel the tension leave your body as your take in your breaths. Being a bride can be stressful so it's important to keep yourself relaxed, balanced and stress-free in the run up to the wedding. You'll also want glowing skin for your big day and what better way to kill two birds with one stone than to go for a relaxing Aveda facial from Moyo Hair & Beauty? We reviewed the treatment, which is perfect for brides to de-stress.
For more information contact Moyo Hair & Beauty
Telephone: 01-476 3808
Email: [email protected]