As couples prepare for lockdown weddings, at-home beauty is still trending. Check out these new beauty and wellness releases that you can add to your own personal routine in the lead up to the Big Day!
1/ For That Sleek Wedding Day 'Do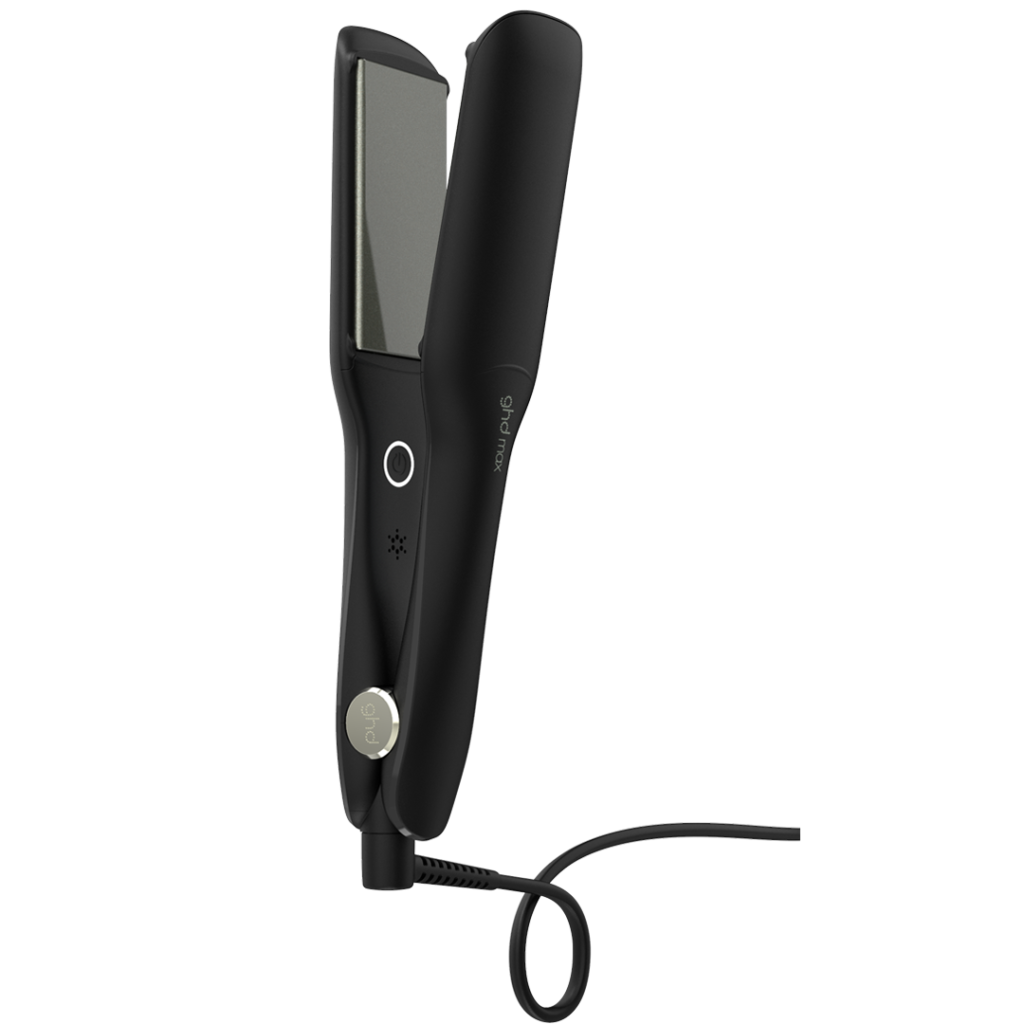 With salons said to be shut until mid-summer, now is the time for brides to invest in some hardworking hair tools. GHD has just launched the "GHD Max Hair Straightener (€180 from Peter Mark or GHD.com). what makes it stand out is the wide plates which enable styling in half the time. The new tech also promises no extreme heat on hair to limit damage and has new generation heat sensors for consistent heat distribution. The GHD Max Hair Straightener is designed for styling long, thick and curly hair times in half the time without compromising the condition of hair. It also delivers 80% more shine and cuts frizz down by half. The design also ensures you can use it to get poker straight hair or loose natural-looking waves, so it's the dream for brides who want to look photo-ready!
2/ For The Perfect Wedding Day Fragrance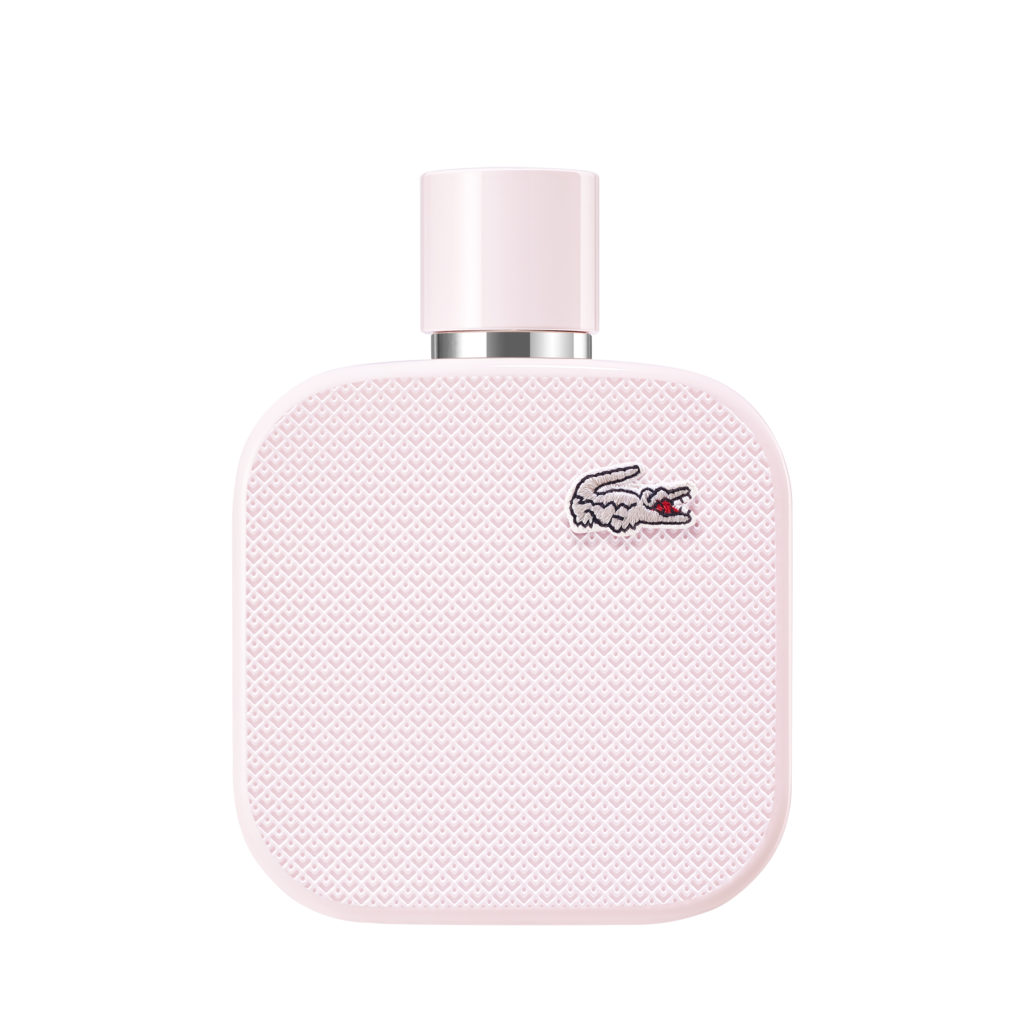 Iconic clothing and fragrance brand La Coste has just launched a new set of scents for him and her titled "L.12.12" (from €58.00 at Boots). They come in a minimalist designed bottle which will look slick on a bedside table or dresser. The male fragrance, "L.12.12 Eau De Parfum Blanc" has fresh notes of Caviar Lime and Eucalyptus and subtle hints of cedarwood and pine. The female version, "L.12.12 Eau De Parfum Rose", is laden with refreshing notes of mandarin and mint with a comforting, romantic tinge of musk and rose.
3/ For The Perfect Wedding Day Tan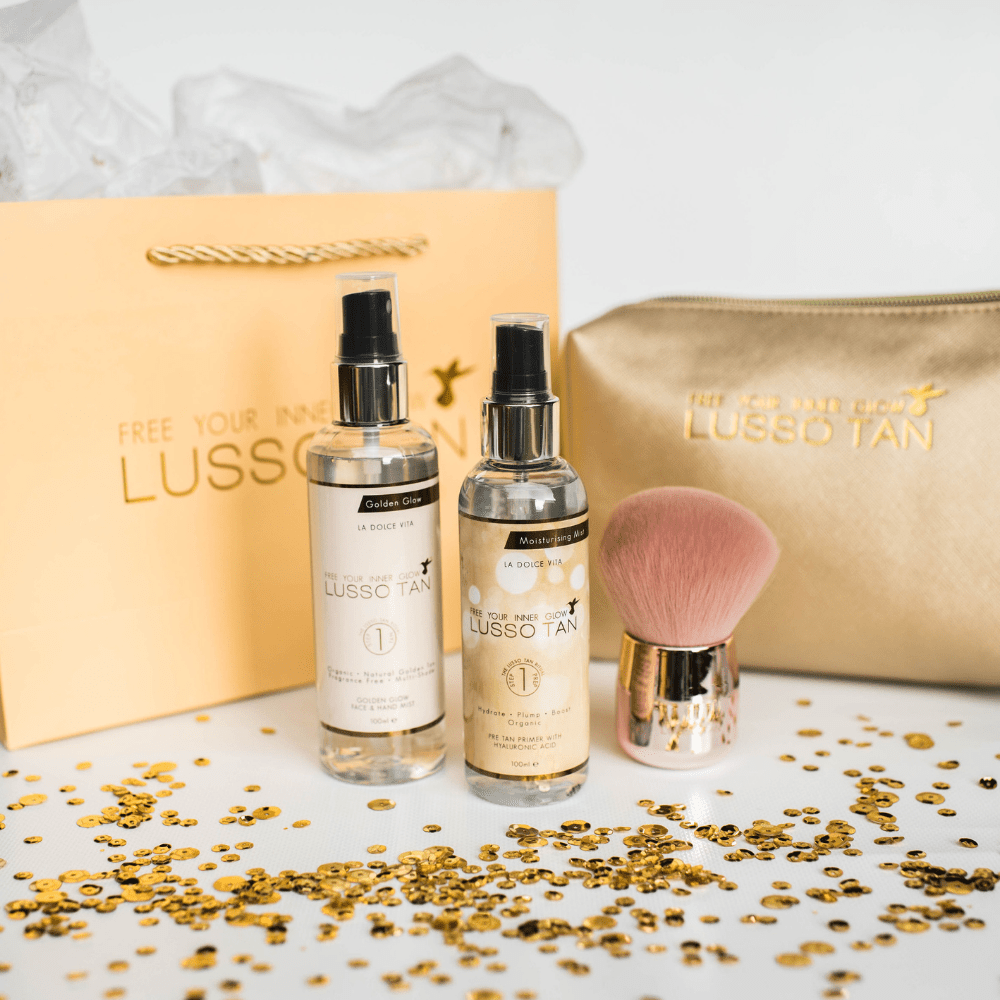 Irish brand Lusso tan is known for delivering a golden, streak-free glow and they have spent 15 years working on creating the perfect tanning products. Tanning hands and the face can often end badly, so this new kit makes tanning those difficult areas so much easier.
The new Face and Hand Tanning Kit (€59.95) contains all you need to look sun-kissed all year long. Start by applying the Moisturising Mist which hydrates, cleanses, and acts as a barrier to stop any formula clinging to dry patches on the face, hands, and feet. Vitamin A and E help to boost skin health, improve texture and reduce any imperfections.  Spritz Golden Glow Mist to the hands, feet and face and then use the Lusso Tan Sunless Mist Brush for a flawless, fool-proof application that will be perfect for that wedding day glow. The Golden Glow Mist is colourless tanning water that, when applied with the Lusso Tan Mist Brush, creates a gorgeous, even tan.
4/ For The Glowing Wedding Day Skin
Skincare zealots will enjoy the new Boots No7 Advanced Ingredients range from boots.ie, which has four encapsulated products to choose from. Each one has different ingredients to suit various skin types and regimes. These single-dose capsules have the ideal amount of product within them and are sealed to keep the damaging effects of light and air out of the serums. The range includes one with hyaluronic acid and camellia oil, one with vitamin c and e, another containing squalene and finally one with ceramide and peptides within. What's more, is that they are budget-friendly at €26.50 for 30 capsules and will be easy to transport in your honeymoon cosmetic case!
5/ For The Mega Watt Smile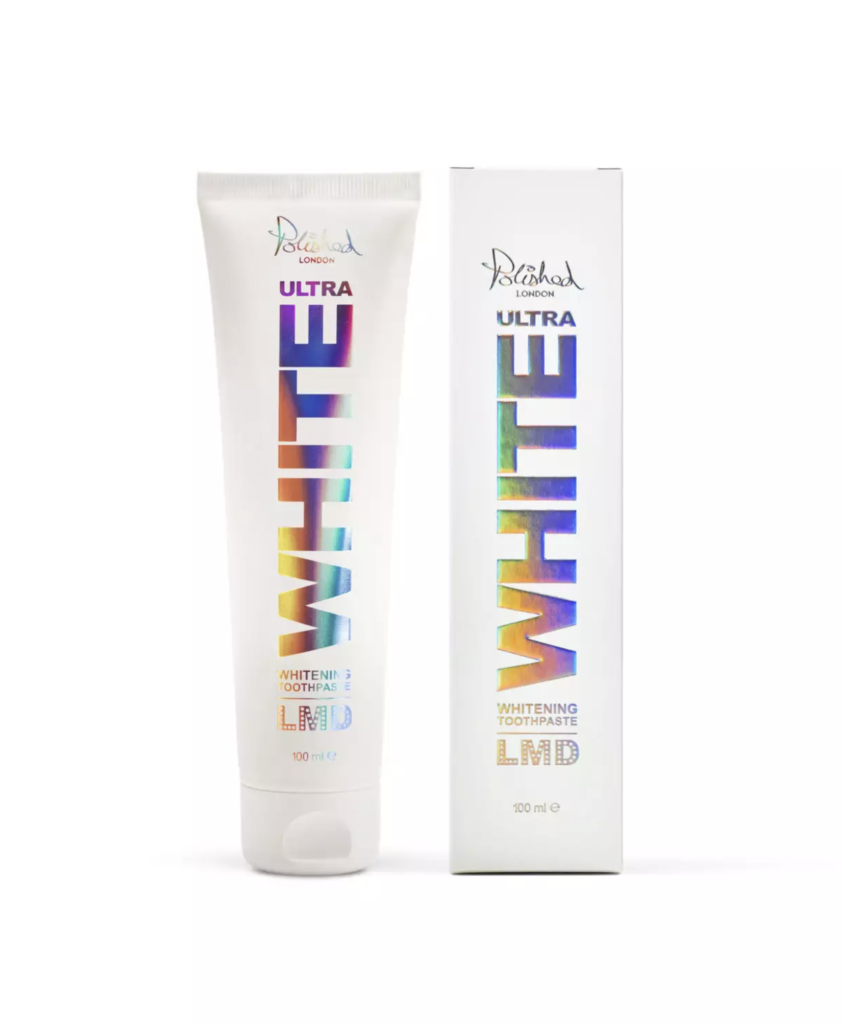 Recently approved as 100% vegan-friendly and cruelty-Free,  luxury oral care brand "Polished London" has teamed up with long time Brand Ambassador and well-known influencer Louise McDonnell, to create the perfect teeth whitening product that blends dental care with beauty – the Polished London x LMD Ultra White Toothpaste (€14.50). The new Polished London x LMD Ultra White Toothpaste is formulated by dentists and top UK industry experts. It contains a variety of Ultra Whitening ingredients, which are both tough on everyday stains we all accumulate while being kind to delicate teeth and gums. The Polished London x LMD Ultra White Toothpaste is available online via www.polished-london.com and stockists nationwide.
6/ For The Couple Ensuring They Are In The Prime Of Their Health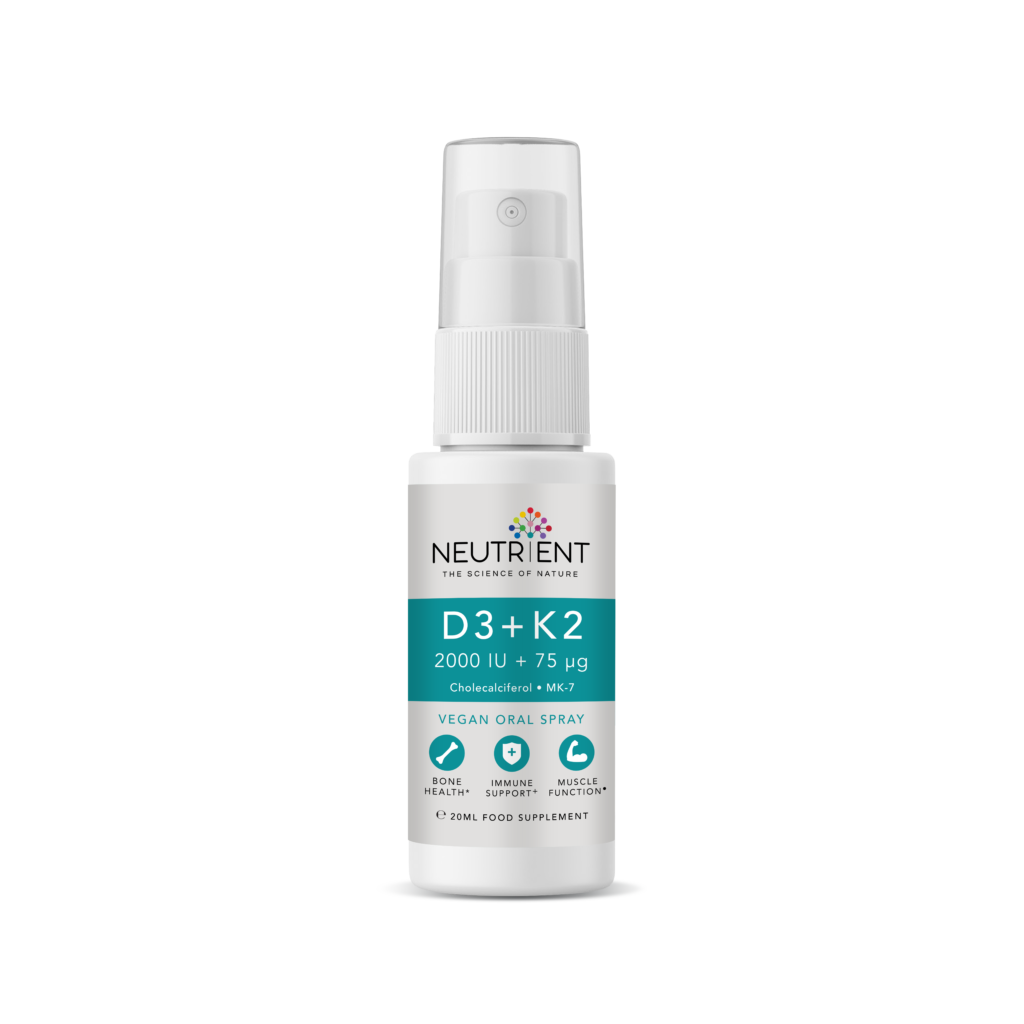 With stress at an all-time high and the seasons changing, add to that a wedding and it's a given that immune systems will be compromised. No couple wants to risk being sick on the day of their wedding so the new "Neutrient Total D3 + K2 oral spray" food supplement from www.abundanceandhealth.co.uk will support a healthy immune system in the build-up to the big day. This vegan-friendly oral spray contains a highly absorbable form of vitamins D3 and K2, essential for fighting viruses and ensuring all-around good health. What many may not know is that the body needs vitamin D to absorb calcium and Vitamin K helps guide calcium from the bloodstream into the right body tissues as well as bones and teeth. The Neutrient vitamin D3 + K2 is a perfectly balanced oral spray that enables these vitamins to pass rapidly through the soft tissues inside the mouth and head straight into the bloodstream providing fast, maximised absorption so there really is no excuse not to feel your best on your wedding day.
7/ For A High Standard At-Home Wax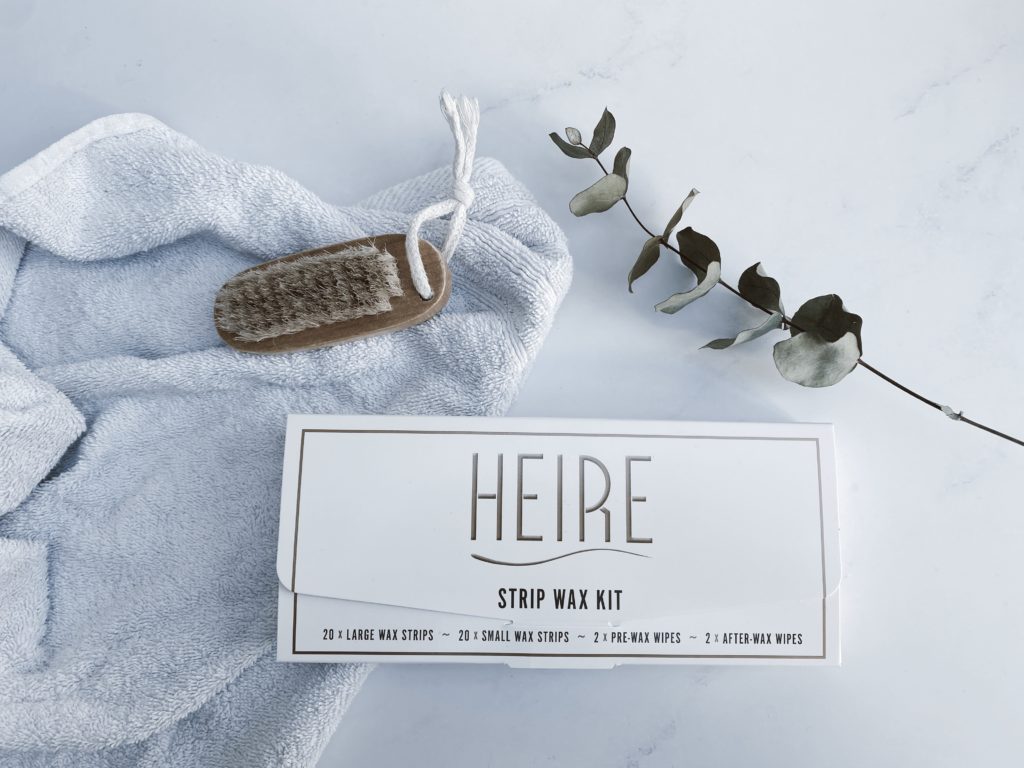 The word "wax" has practically gone from our vocab. It's literally a no go zone these days, but fear not, there is a solution in the form of Heire wax, a new range of at-home wax products. The Heire Strip Wax Kit (€10.00 from www.waxperts.ie ) was created by Irish beauty entrepreneurs Ellen Coyne and Trish O'Brien, the team behind well-known Waxperts waxing. This kit comes with various sized wax trips which already have the wax applied, so all you have to do is place it on the skin and peel off (fast!). If you're showing a bit of leg on your wedding day, these waxing strips are a must.
8/ For A Quick Root Touch Up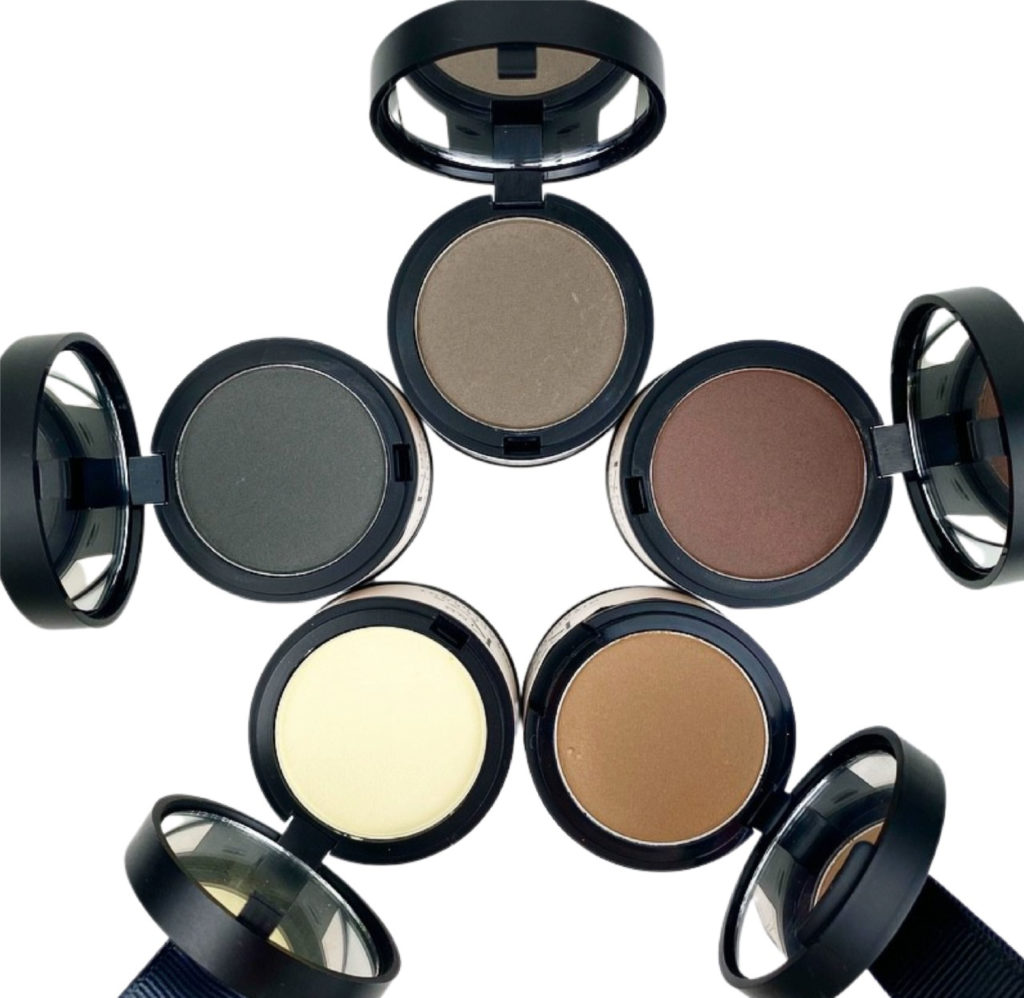 Another Irish beauty business success story comes in the form of King Hair and Beauty www.kinghairandbeauty.com which have just launched the "Miracle Root Touch Up" (€14.95)  compact that is ideal for problem roots. This innovative new product is designed to mask grey hairs and regrowth and might be the perfect beauty hack for your minimoon in case those roots start to show! The unique formula is made with a weightless pigment that absorbs oils, also acting as a dry shampoo to give volume to the roots. Miracle Root Touch Up is available online at kinghairandbeauty.com and from over 150 salons and pharmacies nationwide.
9/ For The Perfect Makeup Application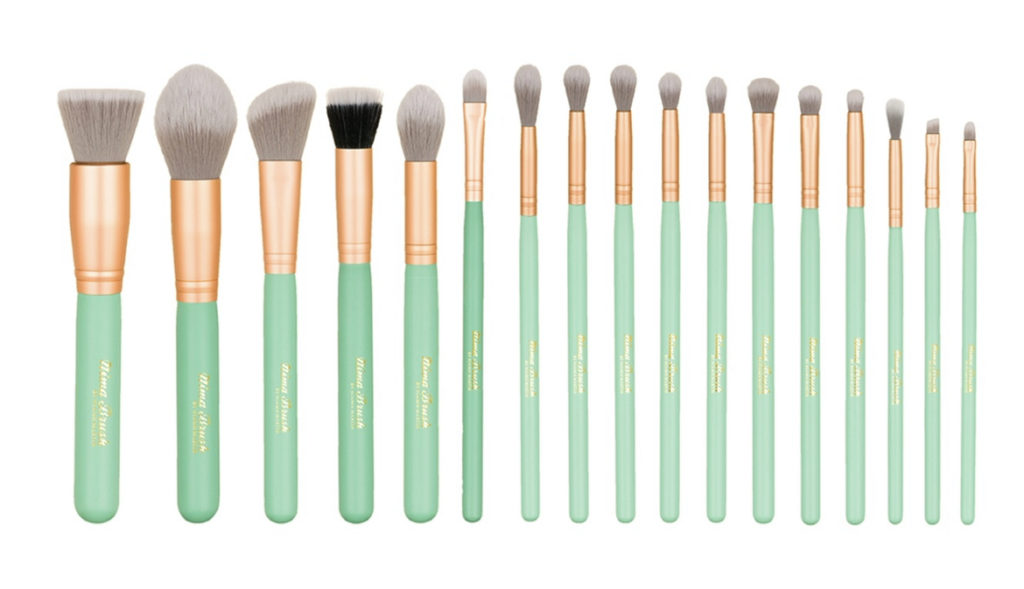 Irish makeup brush brand Nima Brush have added some newbies to their range of 'Smart Fibre' individual brushes and complete sets. The NimaFil' Smart Fibre Vegan-Friendly Makeup Tools range has seventeen brushes in one unique set that cater for all areas of the face, so you can achieve that perfect wedding day look. These Award-Winning Smart Fibre Vegan-Friendly brushes include a foundation brush, base and contour to brows, eyes and Concealer work. There are 7 brushes for all your base needs and 10 super soft brushes to cater for all eye detail and blending. There is no look you cannot create and have fun with. All seventeen brushes retail together for €110 from www.nimabrush.com
And finally….
For The Couple Who Care About The Guest Bathroom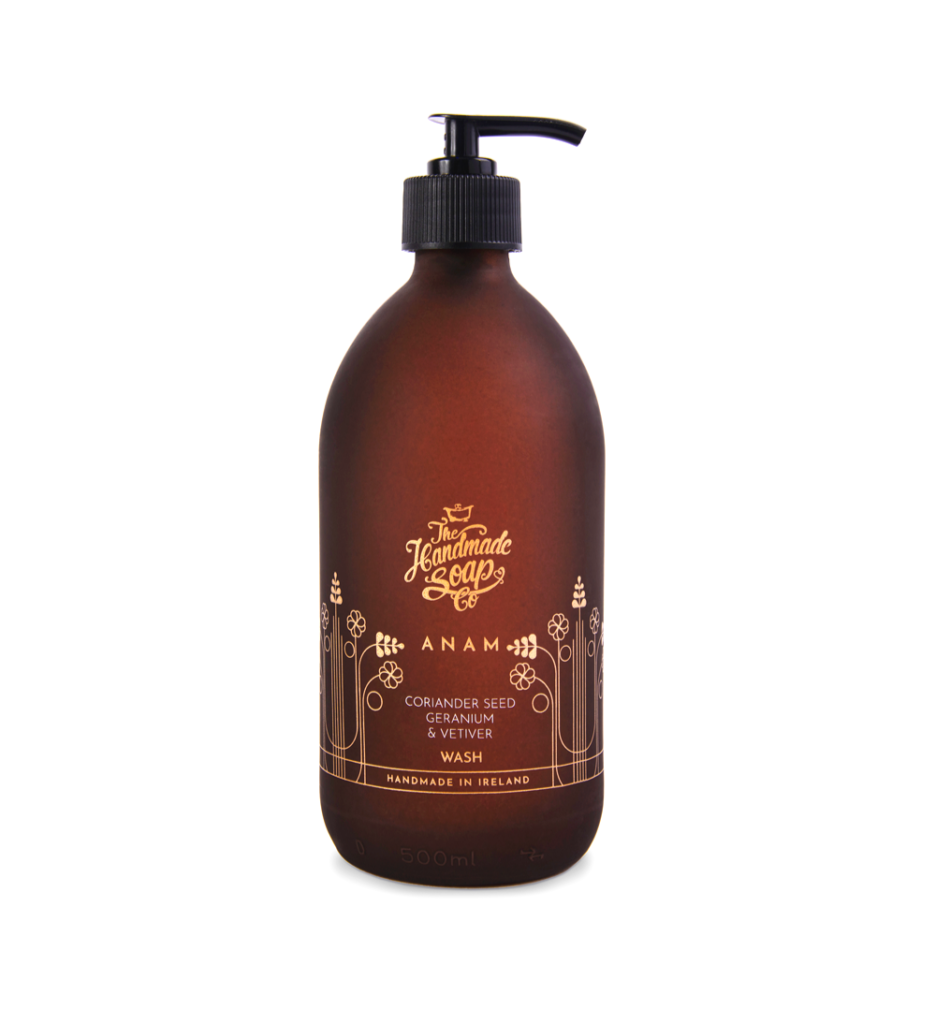 Eco-conscious couples will adore The Handmade Soap Company's "Anam" range. Derived from the Irish word for 'soul', the new Anam range is already considered 'The greenest brand in Ireland' as all of the packaging is refillable or recyclable. The hero products are a lifelong, ornamental hand lotion and hand wash in a stunning earthy coloured opaque glass bottle (€25.00) and these comforting potions are ideal for jazzing up the guest bathroom for your friends and family to enjoy on your wedding day. The great thing about the Handmade Soap Company's Anam collection is that all refills can be decanted into your original glass containers and they arrive in a 100% compostable pouch.
Available from www.thehandmadesoapcompany.ie
- Avila