If you're an Irish bride looking for the perfect mani-pedi for your wedding day then the country's capitol has a plethora of fabulous options. Dublin nail salons are high in number but not every spot will give you that perfect bridal look and luxury experience so it's important to do your homework before entrusting a stranger with your fingers! After all the last thing you want in your photos is a cuticle infection or god forbid an outbreak of contact dermatitis. But don't stress, we've done the homework for you and are proud to present 7 of our favourite spots in this great city to have your nails done.
1/ Mink
With salons in Dublin 4, Ballsbridge and Monkstown Village, Mink is the perfect spot for a day of pampering in style. Tastefully decorated, warm and peaceful, the staff at Mink emphasize high-quality customer service at every turn, from your therapist using new medical-grade sterilised metal tools each time you visit us to developing a fragrance-free base for those who wish to have their treatment without scent.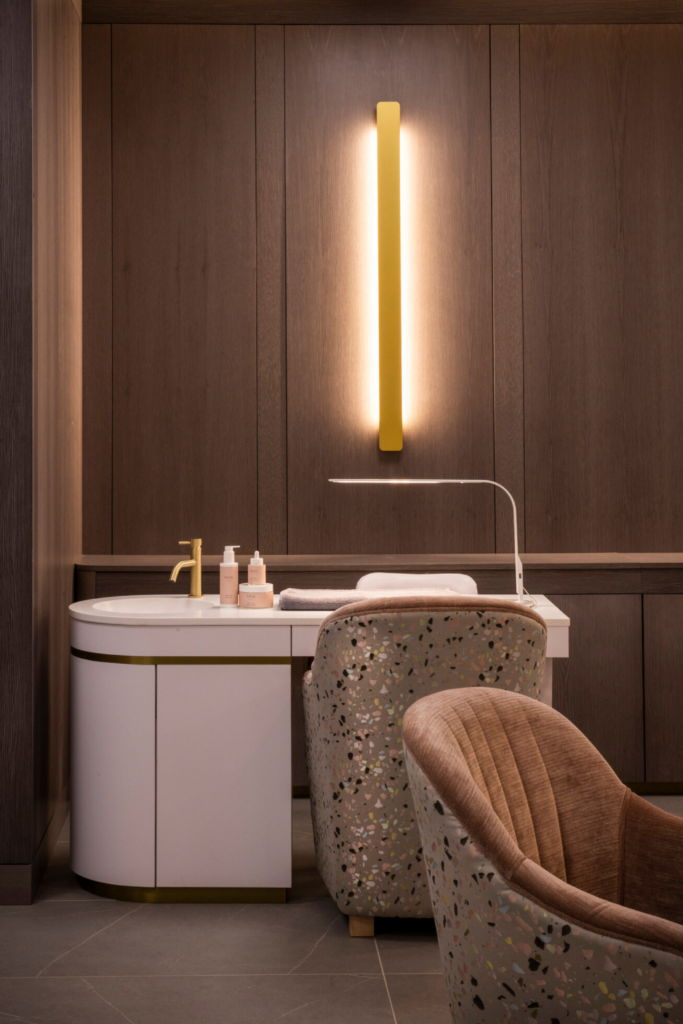 Their bridal consultation service (€175 for 2hrs 30mins) is the perfect gift for a bride-to-be, with their expert team creating a bespoke treatment programme in the lead-up to your big day.
Location: Donnybrook, Monkstown and Ballsbridge | Price Range: €20 - €175 | Website: mink.ie
2/ Gloss House
Located on Booterstown Avenue in Blackrock, Gloss House is the pinnacle of luxury, sleek, relaxed and polished to perfection this is the spot to visit if you want to feel like a celebrity for a day. With a much simpler menu than other nail bars in the city, Gloss House applies extra focus on pampering your hands and nail beds and taking them from drab to fab in under an hour! They also offer a gentlemen's Manicure (€35 for 30 minutes) so maybe consider booking yourself and your beau in for a couples pamper day!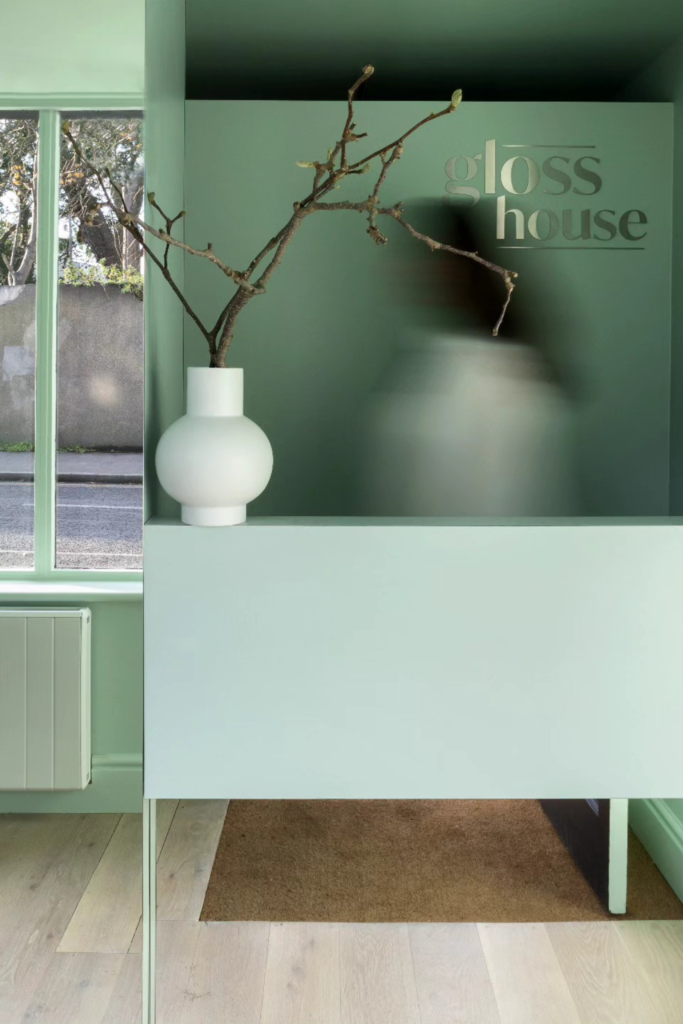 If you're not too sure about a full set of nails on your wedding day we would nightly recommend booking in for their Naked Manicure (€32 for 25 minutes), and for such a reasonable price you should consider booking monthly in the lead-up to your special day!
Location: Booterstown, Co Dublin | Price Range: From €28 | Website: glosshouse.ie
3/ The Salon At The Shelbourne
The Salon at The Shelbourne is a luxurious and timeless sanctuary created for those who wish to escape, unwind, relax, and indulge in an exclusive environment dedicated to beauty, reflecting the sparkling surrounds of Dublin's favourite five-star hotel.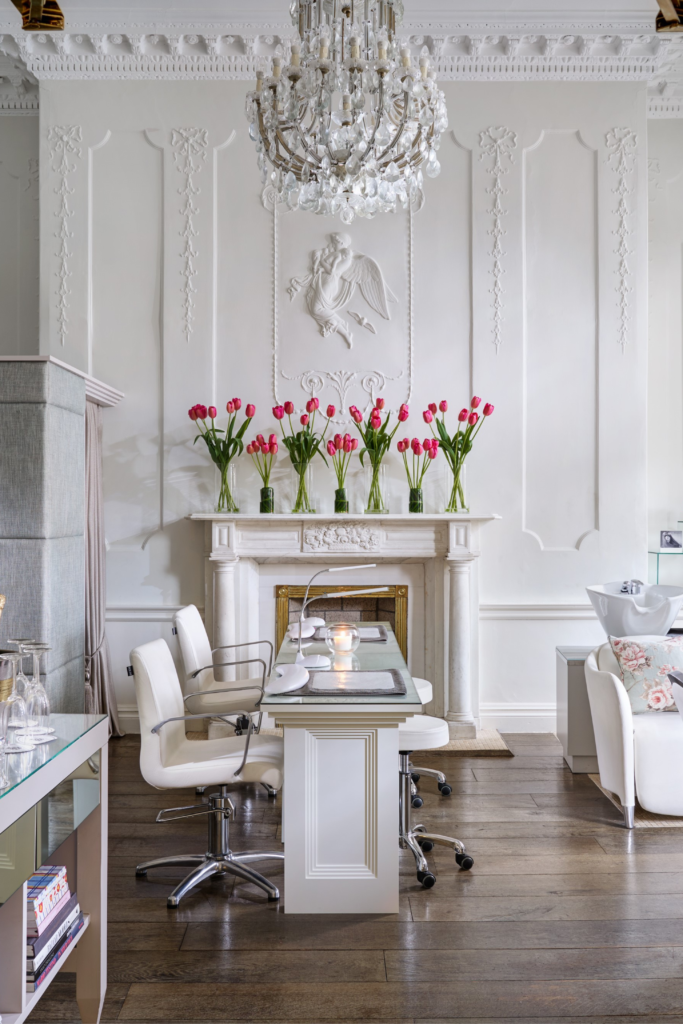 If you're looking for a mani to last for your entire wedding week, and then some, then consider booking yourself in for their Two-week manicure (€55 for 45 minutes) or for something more robust try out the Plexigel manicure (€75 for 45 minutes) that provides up to three weeks for strength, length and style.
Location: St Stephen's Green, Dublin 2 | Price Range: From €45  | Website: theshelbourne.com
4/ 5th Avenue Dublin
This slick and stylish nail salon chain currently has two branches in Dublin - Fifth Avenue on Wicklow St. and their Beauty Emporium on Clarendon St. where you can also avail of other non-nail-related beauty treatments. Both stunning spots offer a smorgasbord of treatments with prices ranging from €15 to €80 so there really is something for everybody!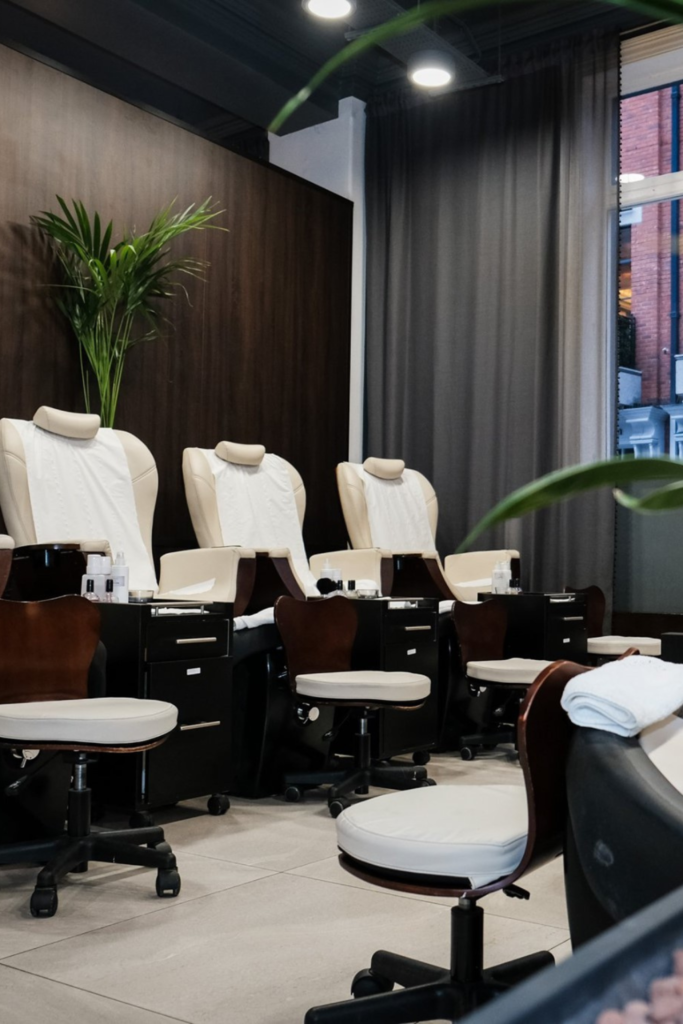 Because of its extensive menu of treatments and price ranges, Fifth Avenue is the perfect spot for a bridal party day out! Treat your bridesmaids to a VIP mani (€47 for 60 minutes) and save the best for yourself! We've heard amazing things about their Yon-Ka manicure (€60 for 75 minutes) which can take heaven the most tired hands from rough to wedding ready. You can even take the flower girls along for a Princess in Paradise mani (€23 for 20 minutes).
Location: Wicklow St. and Clarendon St., Dublin 2 | Price Range: €13 - €55  | Website: 5thavenue.ie
5/ Genevieve Nails & Beauty
Situated only a short walk from Grafton Street, the salon sits in the Creative Quarter linking the Powerscourt Townhouse Centre to George's Street Arcade, at Genevieve Nail & Beauty you can expect the best! Using only the highest quality products on the market you'll get the most bang for your buck and then some.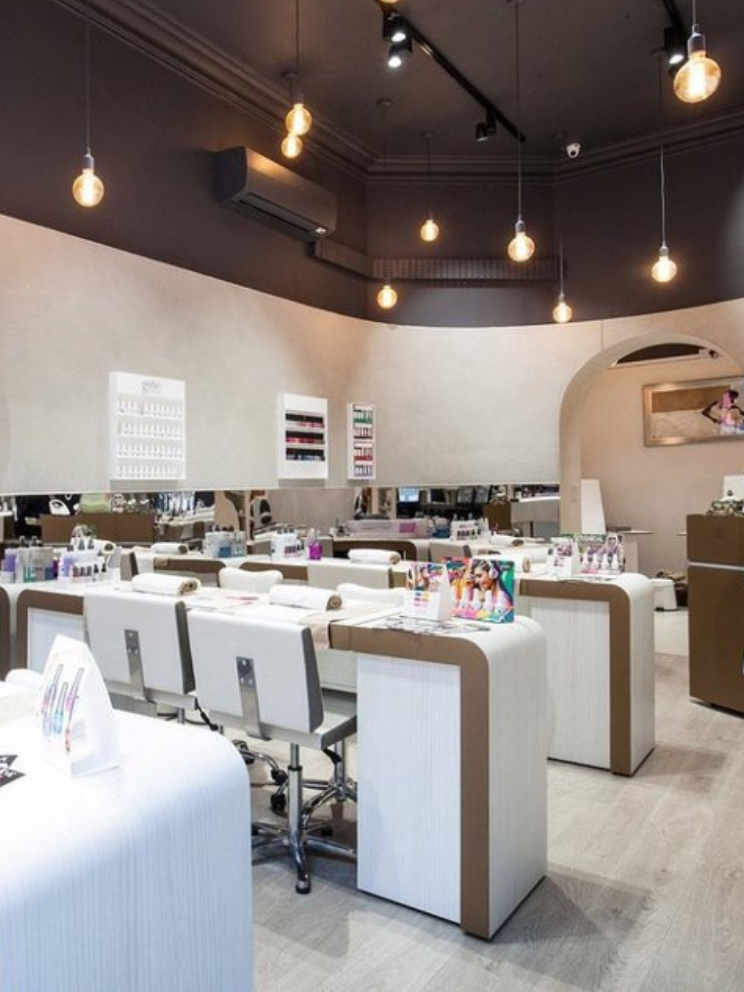 Genevive Nails offers acrylic, gel and BIAB nails but their Voes Manicure with gel polish (€42)  is a real treat, including a sugar scrub, mask and a mani so your fingers will look gorgeous for your wedding day!
Location: Castle Market, Dublin 2 | Price range: €10 to €60 | Website: genevieve.ie
6/ Gloss Nails
GLOSS Nails was launched specifically with the growing urban nail trend in mind. Based in Crumlin the salon takes inspiration from some of the hottest nail trends emerging in the UK, the USA & Europe & infuses them with the signature warmth & friendly client service unique to Ireland. If you're looking for a set of nails that looks and feels cool and on-trend then this is the spot for you!

When it comes to booking your set they have quite a fun categorisation system for the art; minimal, detailed, intricate and extremely intricate. Which is you've seen the work their artists produce you will know why! Whether you want a simple manicure (€15 for 20 minutes) or to go all out with a set of DESIGN X PRO Apres Tips (€60 for 75 minutes) and intricate nail art (€55 for 60 minutes) you are guaranteed to walk out loving your nails.
Location: Crumlin, Dublin 12 | Price Range: €10 - €130 | Website: glossnailsdublin.com
7/ Tropical Popical
Tropical Popical has a well-deserved place on this list. Around the corner from St Stephens Green, this stunning nail bar is about as central as you can get. Ever since Saoirse Ronan's dazzling recommendation on The Ellen Show, Tropical Popical has solidified its well-earned place in the hearts of the nation. Famed for intricate and fun nail art as well as innovation and classic techniques and finishes, it never disappoints. Did we mention they had a showcase in the National Gallery?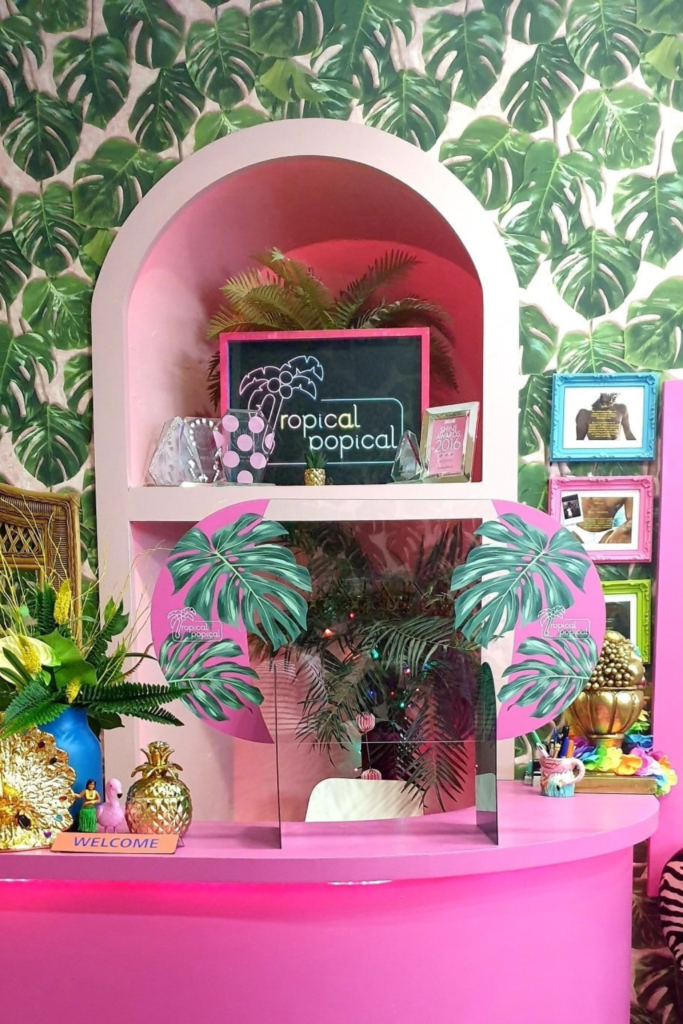 They offer a huge menu of services, from simple polish mani (From €20 before nail art) to Apres gel extensions (From €70 before nail art). And if you're really stuck for nail inspo for your wedding day, treat yourself to one of their mystery manis (From €25) and let the experts do what they do best!
Location: South William St., Dublin 2 | Price Range: €10 - €90 | Website: tropicalpopical.com
- Gráinne