Marco Pierre White's Courtyard Bar & Grill in Donnybrook is a beautiful and unique restaurant wedding venue, where old-school glamour with a modern twist is on the menu!
Tucked behind a vine gate, guests can stroll through the lush courtyard into relaxed luxury.  Clubby, urbane and suave, this is an intimate wedding venue designed to offer something different.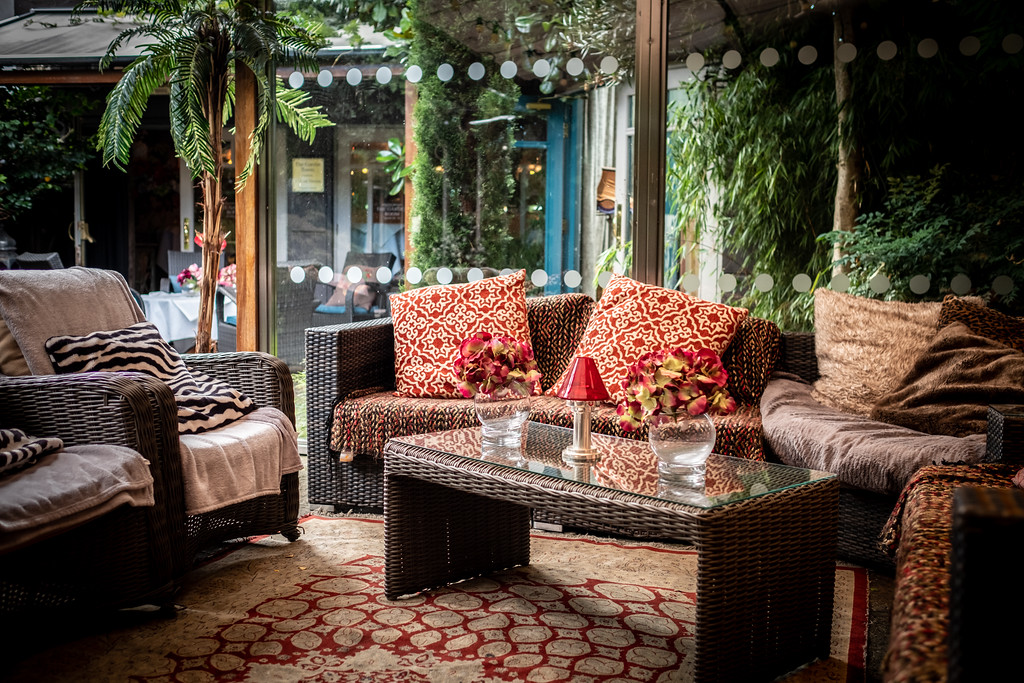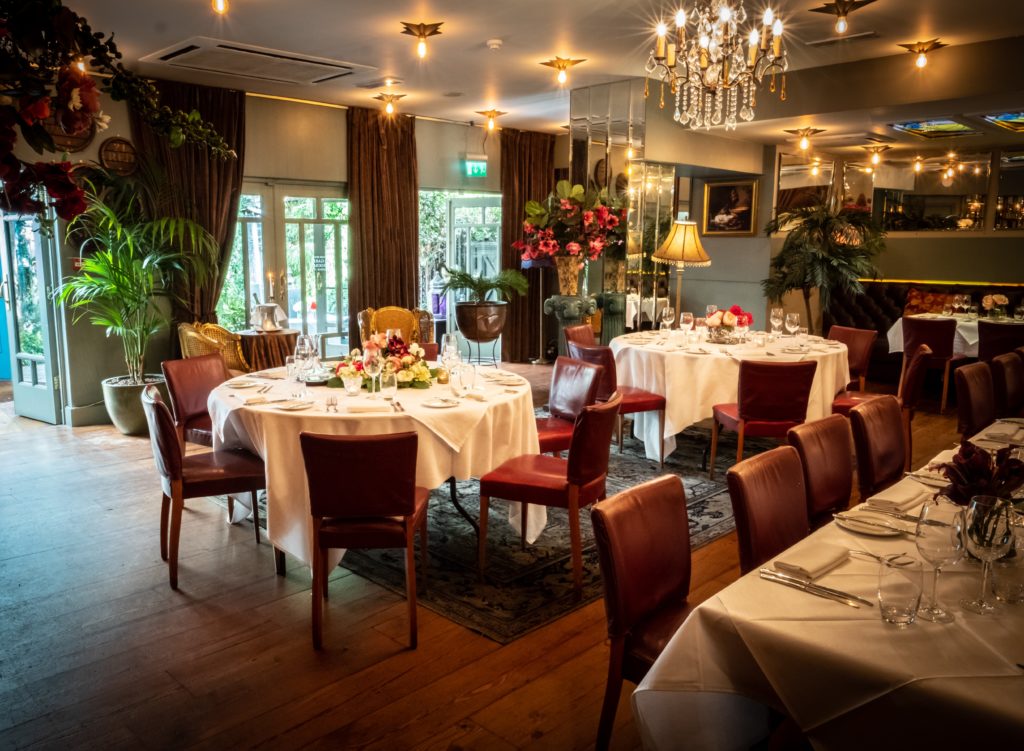 The alliance of the family-run Irish restaurant dynasty, Fitzers, with chef-restaurateur Marco Pierre White, continues to raise the bar for stylish dining out in Dublin and is excited to now be catering for weddings. They deliver a standard that's anything but standard so expect your expectations to be exceeded.
Choose from either their elegant Garden Room, which accommodates up to 60 guests, or absorb the atmosphere of the historic dining room, which can seat up to 140 guests comfortably. Seductively revamped with auction-house finds from around the globe, the soaring Venetian back bar, reclaimed floors studded with cast iron columns - rescued from a Kerry church - give some indication of the opulence that awaits and contrive to create a genuine sense of occasion.
Your day is tailored to your precise requirements with bespoke menus created by chefs trained by Marco Pierre White himself.  Take advantage of everything the Courtyard Bar & Grill has to offer on your Wedding Day!