They say that love never fails – but sometimes Pinterest projects can. We know that all DIY projects start out with the best intentions at heart, the best quality materials and the highest foreseen results. You convince yourself that you have done all necessary research and your finished product will look amazing. However, it's not always as pretty as the picture you see on Pinterest, despite the rave reviews of how it worked out so well for the millions of crafty bloggers before you. Taking on a Pinterest project and attempting a DIY idea should be considered and approached with the greatest caution. That warning will apply double if said project is for your wedding day.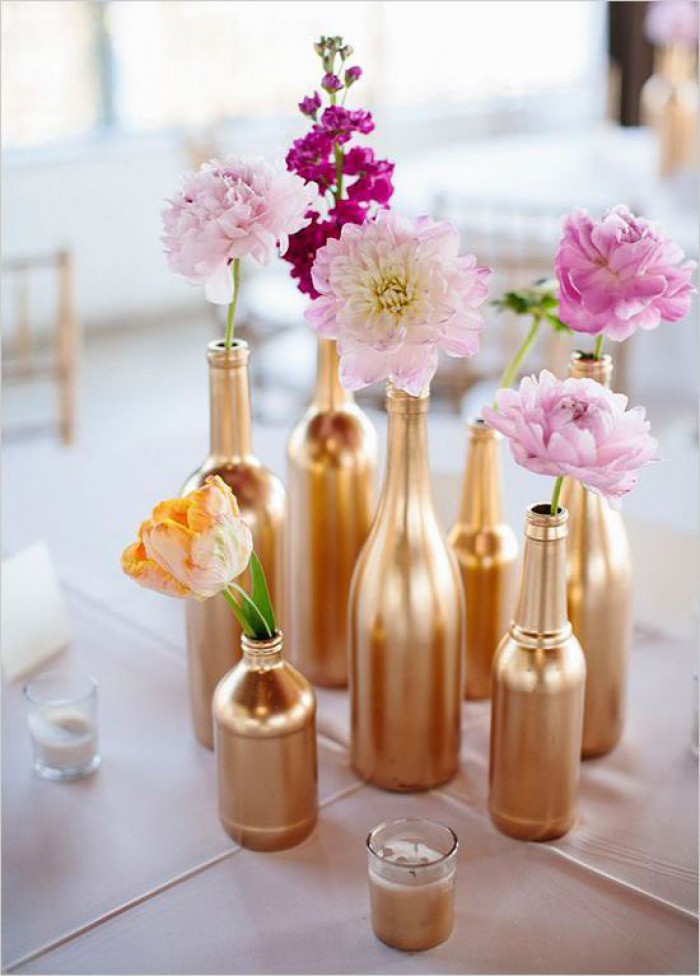 There is huge enjoyment in creating DIY projects to use on your wedding day, and we can definitely see why. Handmade personal touches littered throughout your wedding ceremony and reception can mean a great deal to the bride and groom and of course the entire wedding party. They are little favours filled with thought and love, a great way to showcase your own sense of personality and fun and not to mention a great excuse to brag after the dinner is through. These thoughtful projects can range from the table décor to your very own photo booth at the party. While the possibilities are endless and the fact that do-it-yourself wedding touches are very on trend at the moment, the pressure they entail can often be underestimated – and the outcome unsatisfactory.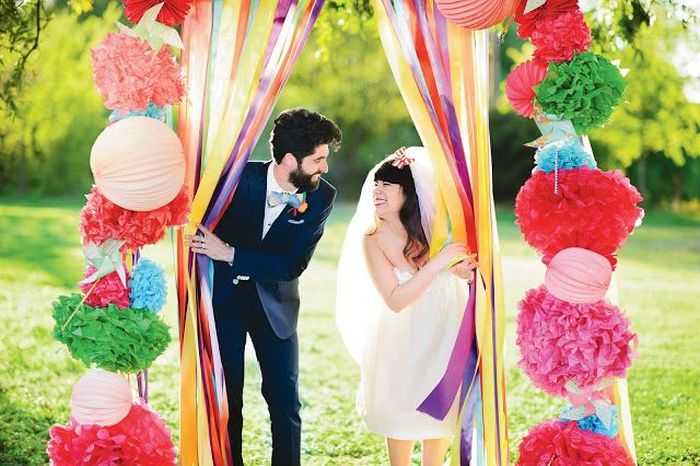 It's one thing to spend a Sunday evening at home crafting the most adorable tea light holder your house has ever seen to display when your sisters come over for Monday lunch. It's another to take on replicating that same candle holder over 15 times for each table setting at your wedding. While the idea behind crafting your own décor ornaments may seem appealing, there is a lot of work involved. Sure, it can be considered a worthwhile hobby in the run up to the wedding to keep yourself busy and active – you might even consider recruiting friends and family to help make things more enjoyable and create a time for bonding. The last thing you want is to factor in the fact that some of these DIY projects may have misleading instructions, the materials may fail you and you could end up with 15-30 table décors that look nothing like the picture. DIY fails can happen to even the most experienced of crafty brides-to-be, especially if you factor in the intense pressure you might feel knowing that all your loved ones will be seeing your handmade creations. We've gathered some of the worst mishaps in wedding DIY to illustrate just how badly these projects can become. Be careful when trying these at home.
Melted crayon pumpkin decorations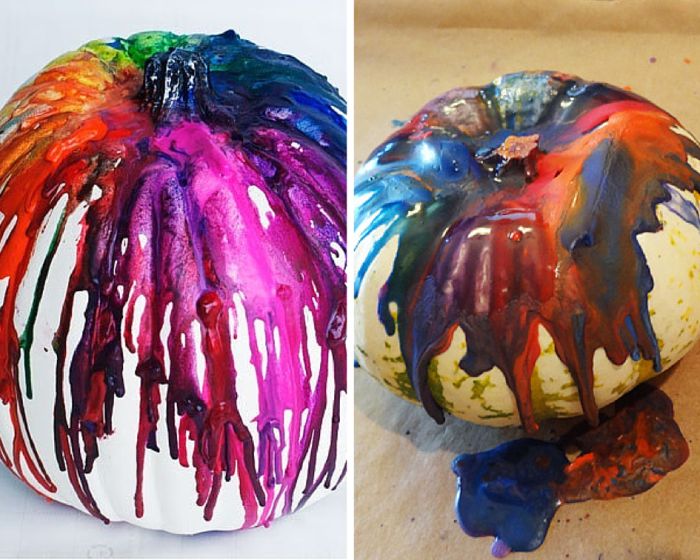 Strawberry chocolate bar favours: 
 Chalkboard wine glasses:

 Rainbow cake in a jar dessert:

 Fairies in a jar table toppers:

 Yarn chandeliers:

Teacup candles: 
 Wedding day nail art:

 Chocolate balloon bowls:

Balloon ceiling streamers: 
 Teabag Cookies:

Leaf mason jar candle holders: 
Sometimes, the mark of a truly wise bride is to know when to throw in the towel and call the professionals. When it comes to DIY, it is always a matter of weighing and calculating the pros and cons of each potential situation. Even though the project may be adorable and become a keepsake for years down the line, can you afford to spare the extra time to make it? If its money you're looking to save by taking on the project yourself, will the cost of all the extra materials really outweigh the cost of purchasing a similar finished project? With so much on your plate to worry about already, it's often best to leave the decorating to those who do so for a living. That way, you are guaranteed a no-fail outcome. However, if you're still dying to give a few DIY projects a go for your big day, we do have some relatively easy ones for you to try.
- Roisin Curran 
Image Credits: Couple under arch: Pinterest | Crayon pumpkin: Pinterest, Gift of Curiosity |  Strawberry bar: Pintrosity | Chalkboard glasses: Pintrosity | Rainbow cake: Pintrosity | Fairies in a jar: Pinterest, Pintrosity | Yarn chandeliers: Pintrosity | Teacup candles: Books, Tea and Me,  Pintrosity | Nail art: Pintrosity | Chocolate balloon bowls: Good to Know, The Primal Martini | Ceiling Streamers: Pintrosity | Teabag Cookies: Pinterest Fail | Leaf Jars: Pinterest Fail