Many couples want to write their own vows to make their ceremony more personal. However, the first thing you need to do is check if this will actually be possible. For example, if you're having a Catholic ceremony, the rite of marriage does not give you the option of writing your own vows. Before you start brainstorming, check with your own priest or celebrant if you are able to personalise your vows. If not, you can always choose to say them at the reception.
If you're writing vows or just a few words to say to each other at the reception, we have some tips to help make it easier.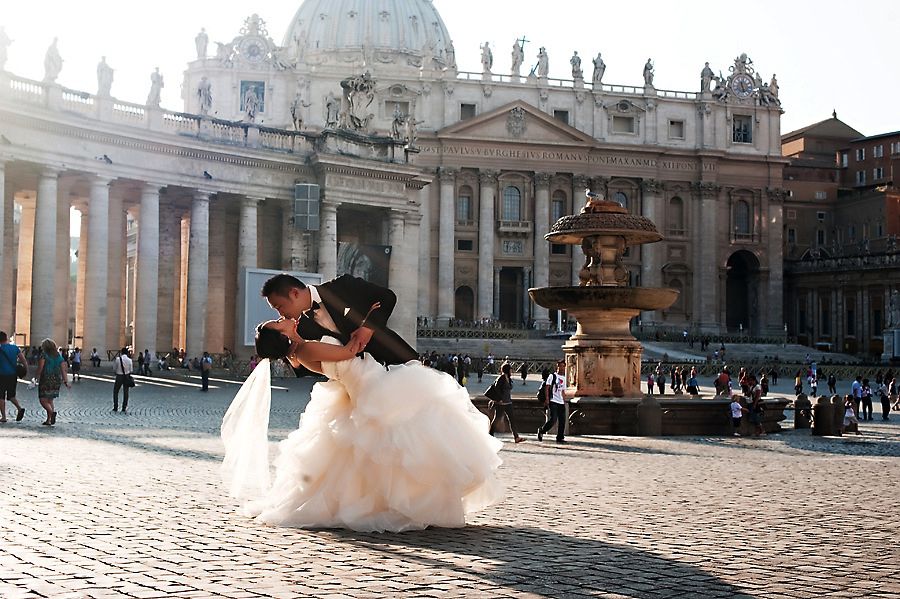 Seek inspiration
It's ok to look online and in books for inspiration. You can even borrow some lines and edit them to suit you. It doesn't matter if they weren't originally yours. If you're choosing them because they ring true for you and how you feel, then they're a good start.
Start with some easy questions
If the blank page is daunting you then start by answering a few key questions about your relationship. When you start answering these questions you'll be able to construct your vows or speech from them.
Why are you marrying this person?
What makes your relationship so good?
When did you first realise you were in love with this person and why?
What do you love most about this person?
What do you want from married life? What promises do you want to make/hear?
Put it all together and edit
Combine some inspiration with your own words and move everything around so that it makes sense when read out loud. Now it's time to edit it. Take out any cryptic messages for your guests, make sure you don't have too much borrowed material that sounds cliché and keep your vows to a minute or two in length.
Confused about how to structure your vows?
A general rule of thumb for putting your feelings onto paper is splitting your vows into three parts. First, talk about what you love about your partner. Then, include the promises you want to make in marriage. Finally, end it with a look at your future together. Fit your words and feelings around these stages to give your vows some structure.
Practice makes perfect
Read your vows aloud and a lot before your wedding. We know people don't like reading out loud but you're going to have to do it on the day so this is the best way to practice. It will also alert you to any long or difficult sentences that you won't spot if you're only reading in your head. Listen out for better ways to say things in your vows and make sure you're confident in the words.
Image Credits: Kiss: My Inspired Wedding | Bride smiling: Whitmeyer Photography via onewed.com | Groom saying vows: Van Buren Photography | Bride and groom: Diana Sell Photography via onewed.com