Weddings are expensive, and there are a lot of elements that make the budget keep climbing. But there are ways to keep it minimalist, starting with your flowers.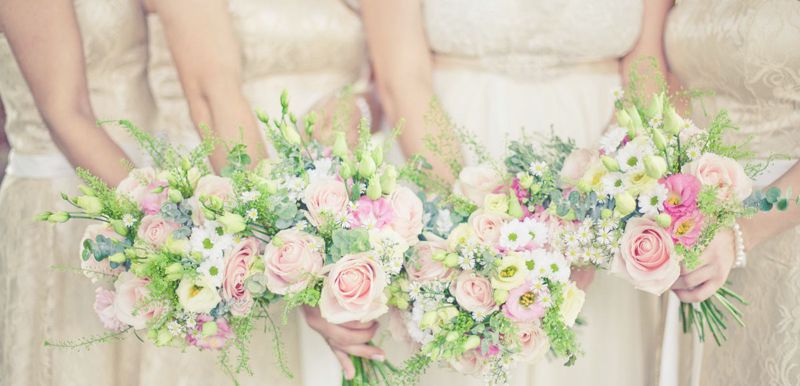 The best thing you can do to save on flowers is to move your ceremony flowers to your reception. Your ceremony will only last an hour or two and then the rest of your celebrations will take place at your reception venue. What a waste of such lovely flowers that you used to deck out your wedding ceremony. Alter arrangements are great for the top table, the dessert table or the wedding cake table. If you have flowers adorning the pews in your ceremony, you probably have enough for table centrepieces.
The bride and bridesmaid bouquets can also be put into vases for the top table or a buffet table of sorts. It's important that they get to some water anyway to keep them looking fresh and you probably won't want to carry them around anymore after the photographs.
If you're having a two or even a three-day event, many of your flowers can be taken and repurposed at those events to brighten up the room, whether it's in a hotel, a VIP area or just in your house, the flowers will still be perfectly bright and blooming to continue the celebrations. Figure out how many flowers and bouquets you really need when you take into account what you can reuse.
Image credits: Pink bouquets: Vanilla Rose | Purple centrepiece flowers: Pinterest | Summer bouquet: Steve's Wedding Flowers | Peach flowers: Brides | Peony bouquet: Brides | Bright bouquet: It's a Bride's Life | Pink flowers centrepiece: Pinterest