For most, one of the best parts of a wedding to plan is the honeymoon. No matter how much money you plan to spend, your honeymoon will always be a very special part of your celebration and the start of married life. Some couples make a special effort to save enough money to splurge on a big five star luxury honeymoon - some even spend more on the honeymoon than on the wedding! Fortunately, there is plenty of different, luxury destinations for couples to go and we've picked our top five luxurious, unique honeymoon experiences.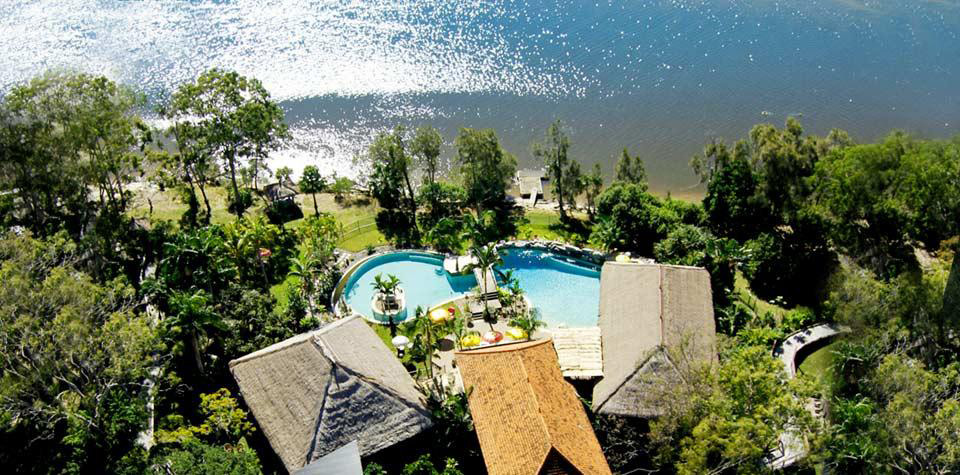 Pig Island
Aside from the fact that an island break in the Bahamas would be ideal for almost any honeymooning couple, Big Major Cay is also home to swimming pigs. According to legend, sailors dropped the pigs there as a food source for later but never returned. Now, the pigs live and swim happily on the island. Forget swimming with stingrays or dolphins, head over to Pig Island for a really unique experience.
Aurora Bubbles
The Aurora Zone tailors holidays that will give you the best chance to see the Northern Lights – and you can do it in total comfort. These aurora bubbles have a fully heated bedroom and ensuite while the large, north-facing window gives you the best view from your very own bed. While there is no guarantee you will see the Northern Lights, the bubbles are located in an area with minimal light pollution to give you the best chance.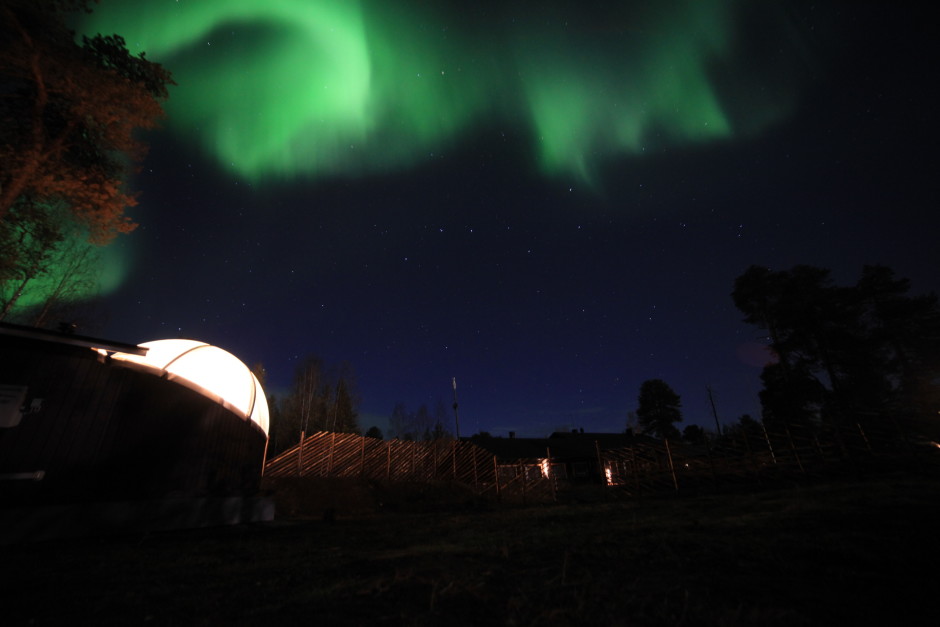 Desert Express
Namibia's unique rail experience, its timetable coincides with Namibia's spectacular sunrises and sunsets. The excursion will take you through a range of activities including a dune excursion and a lion feeding, all the while travelling through the African desert in luxurious comfort and three-course dinners.
Glowworm Grotto
The Waitomo Glowworm Caves are home to the Arachnocampa luminosa: tiny, bioluminescent glowworms that produce a blue-green light and are found exclusively in New Zealand. Enjoy the world-famous boat ride under thousands of magical glowworms, an absolute must see – and with a cave ceiling that can easily compete with a starry sky, it's very romantic.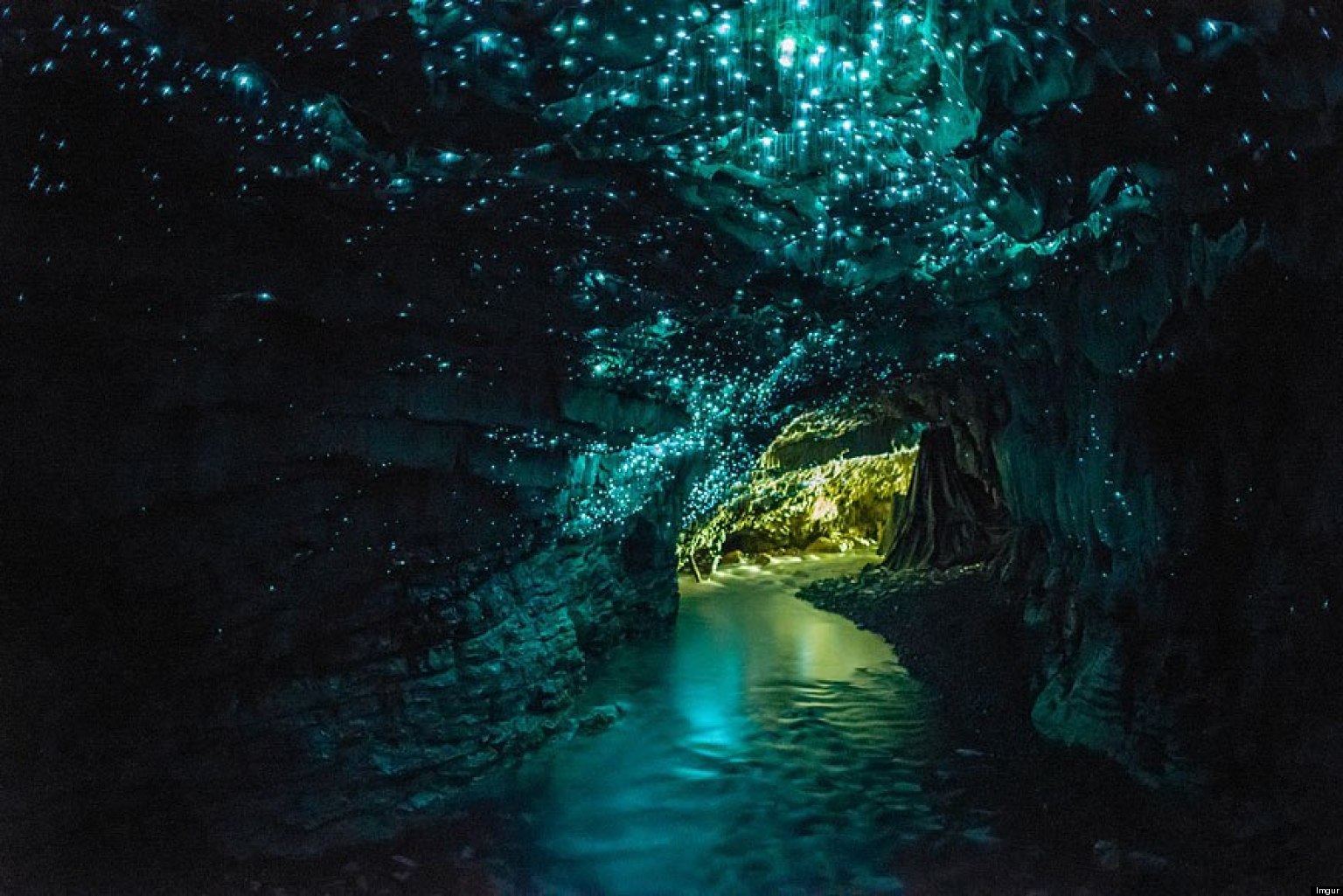 Fregate Island
Named after the graceful bird, Fregate Island is a 740-acre private island in the Seychelles, accommodating a maximum of 40 guests. It is a refuge for rare, endangered birds, for turtles to lay their eggs on the beaches and for giant Aldabra tortoises to roam freely around. The island's small marina offers water sports facilities including kayaks and windsurfers.
Giraffe Manor
If you're searching for a true safari experience, then Giraffe Manor might be the perfect place for you and your new husband. Set in 12 acres of private land within 140 acres of indigenous forest, but that's not the most unique thing about it. In fact it's the herd of giraffes that reside in the grounds and around the house, and even like to poke their head in in the morning and evening to say hello. You can't get much closer to nature than that.

Makepeace Island
This heart-shaped island off the coast of Queensland is the very last word in seclusion, if you have the money to rent it out! The luxurious island owned by Sir Richard Branson only takes one booking at a time and you're welcome to have up to 20 people there but for real privacy, you can stay there, just the two of you on the whole island apart from staff.
Ice Hotel
The original ice hotel in Sweden is one of the most unique hotels you'll ever stay in, made of ice and snow and melts in spring and returns to Mother Nature. For the truest experience you can even sleep in one of the ice or snow rooms, on a bed frame made of ice!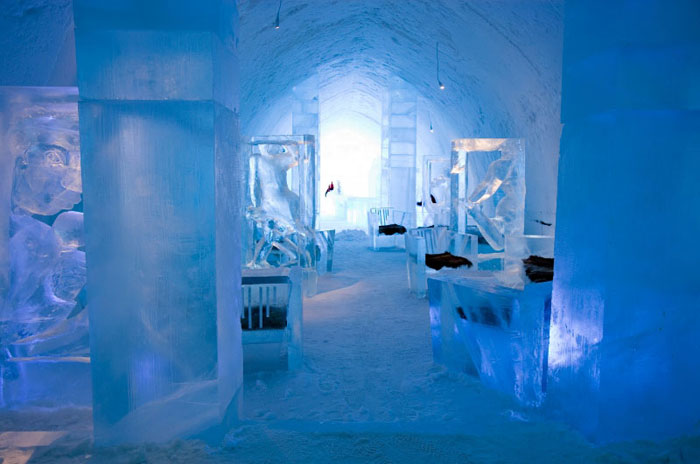 Love Land
For something a little more exciting and, ahem, adult, consider travelling to South Korea for a different type of theme park. Love Land consists of an outdoor theme park with 140 erotic sculptures - some of which are interactive. Jeju Island has long been attracting newlyweds as a honeymoon destination and for something a little different, check out Love Land, where "sexually orientated art and eroticism meet."
Conrad Maldives Rangali Island
If you're looking to dine with a whole oceanic world swimming above you then head over to the Rangali Island in the Maldives, home to Ithaa, the world's first all-glass undersea restaurant. During the day you can also watch manta rays swim beneath the bridge and go diving with the friendly whale shark. Stay in a beach villa with private beach access and an intimate terrace area for privacy and luxury.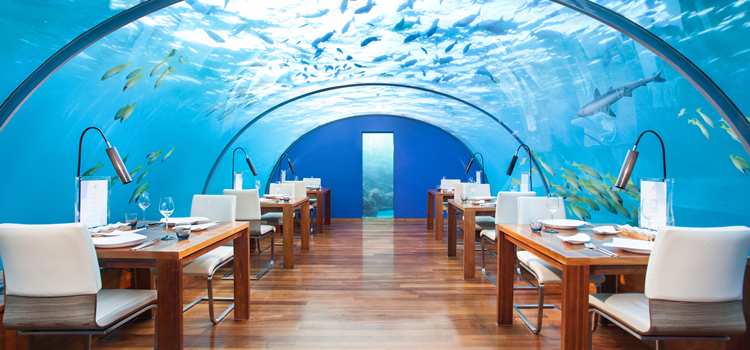 - Jenny Darmody
Image Credits: Makepeace Island: Traveller | Aurora Bubbles: Fabalista | Glowworm Grotto: Pinterest | Giraffe Manor: Travelettes | Ice Hotel: The World Roamer | Ithaa Undersea Restaurant: Hotelier Maldives