When it comes to planning your wedding day, your cake choice and style is vital.  A wedding cake is an important component for your big day, not only does it have to taste amazing, but more importantly it has to look amazing. A new and stunning style for cakes, is the unique and wonderful water colour cakes. We are loving the soft, fluid, brushstrokes that a water colour palette creates.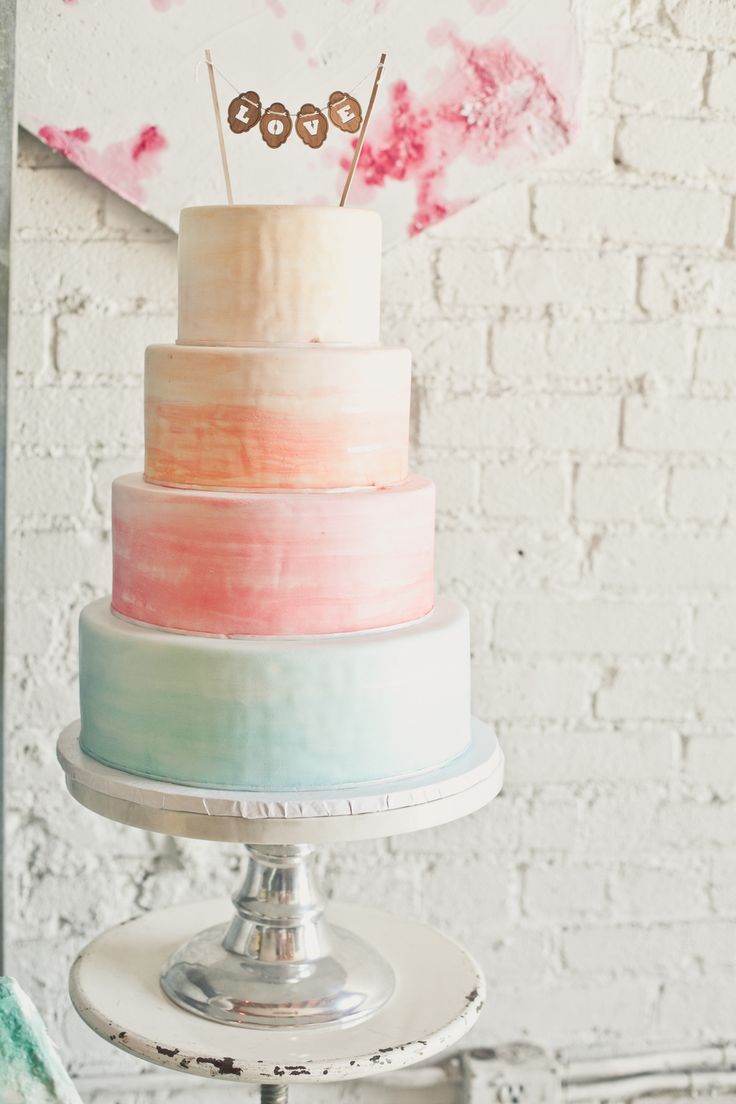 If you crave some unique and stunning sugary goodness on your big day, the water colour cake is the perfect mix of both. A combination of artistic ambiance and tasty tiers, these hand-painted cakes can give your wedding that individuality every bride strives for on her special day.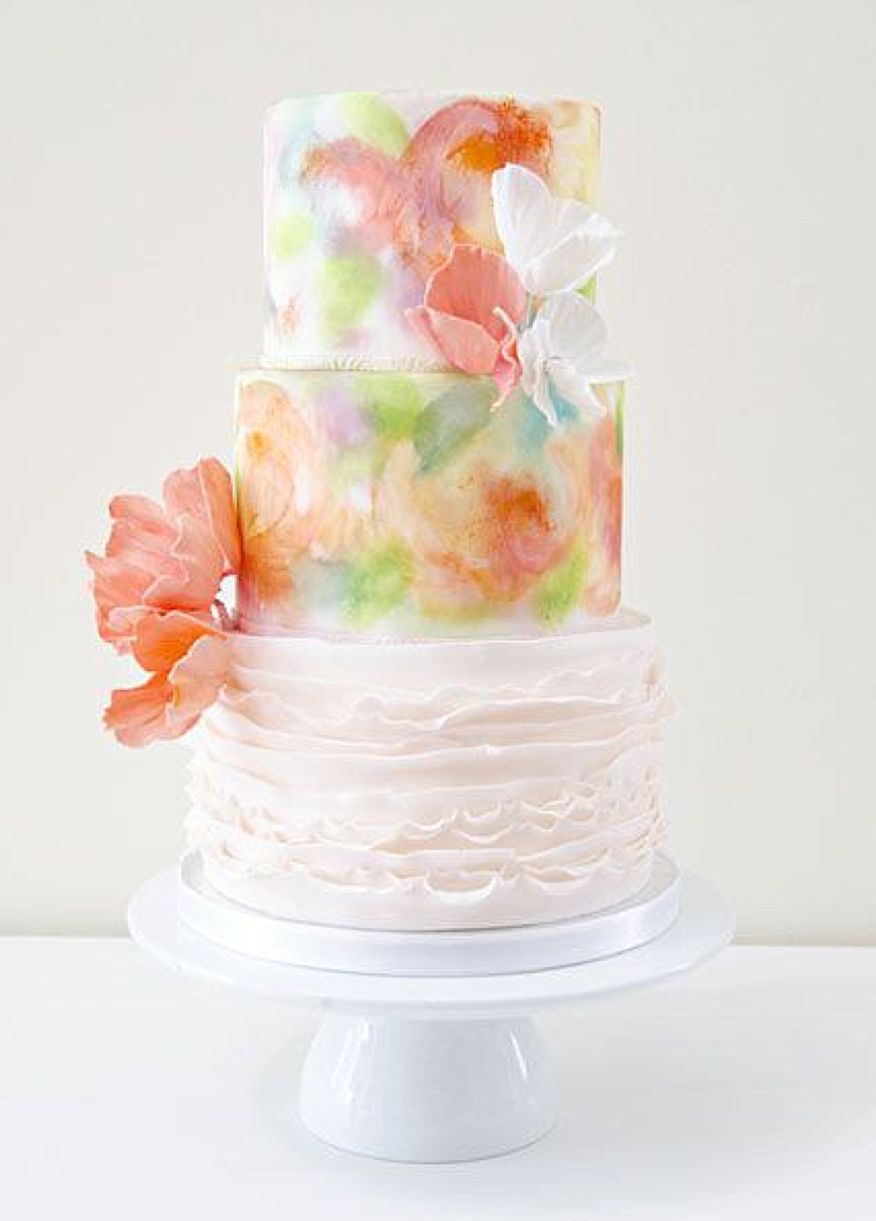 The colours you choose depend on the overall theme and colour scheme of your wedding. This trend works particularly well for spring or summer wedding because the effect looks particularly gorgeous when it comes to pastel shades and bright, vibrant tones. You can play with different  tones for an ombre effect or go completely wild and experiment with totally different colours brushing together to create an explosion of paint and texture for your wedding cake.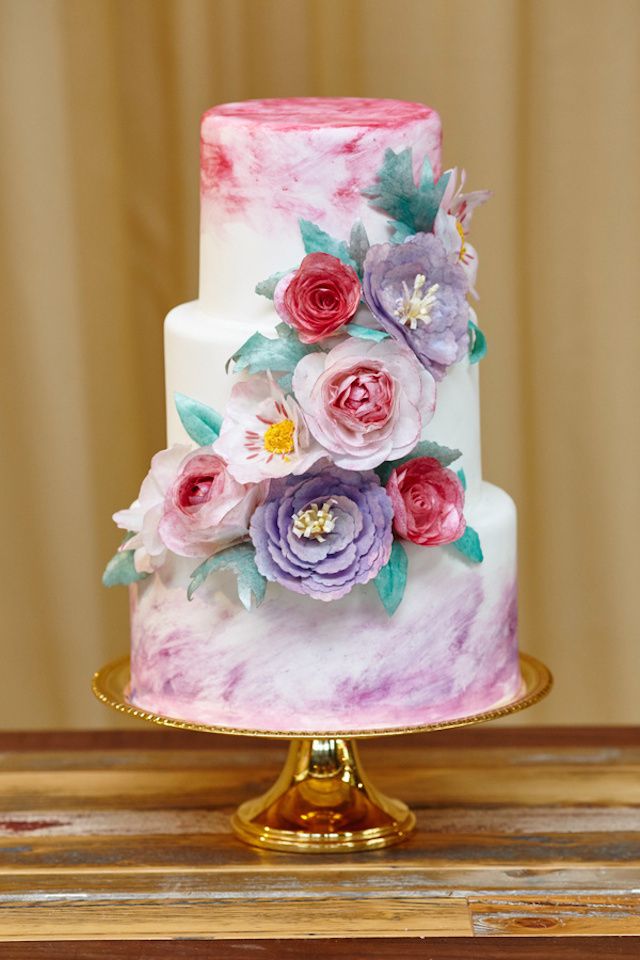 Don't be afraid to introduce metallics into your water colour cake too. Pastel blues or corals with flecks of gold look particularly exquisite for your special day.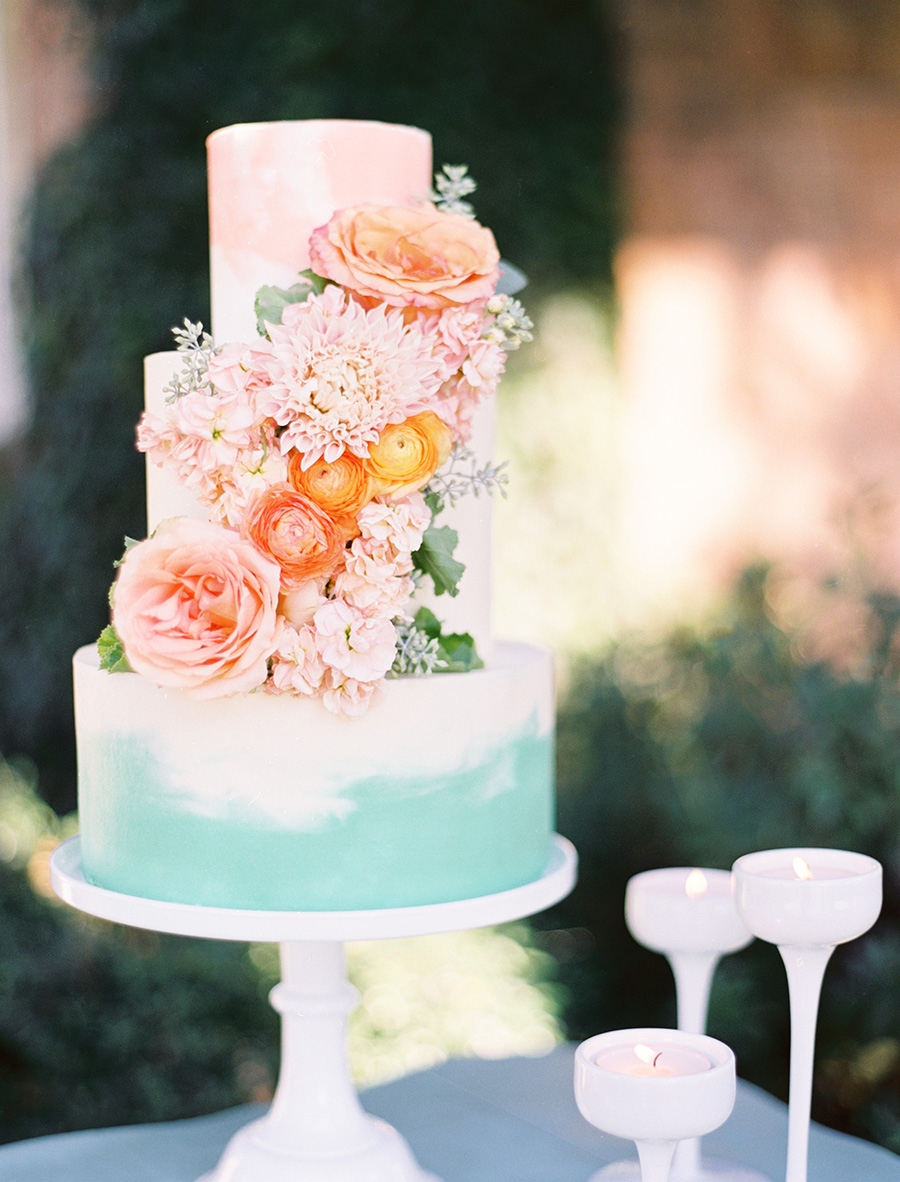 If you're matching your water colour cake trend with the rest of your wedding, all the better. From your invitations to your choice of decoration, this trend can prove perfect. By mixing this trend throughout the different features of your special day, you will create a fairy tale like ambiance for you and your guests to enjoy.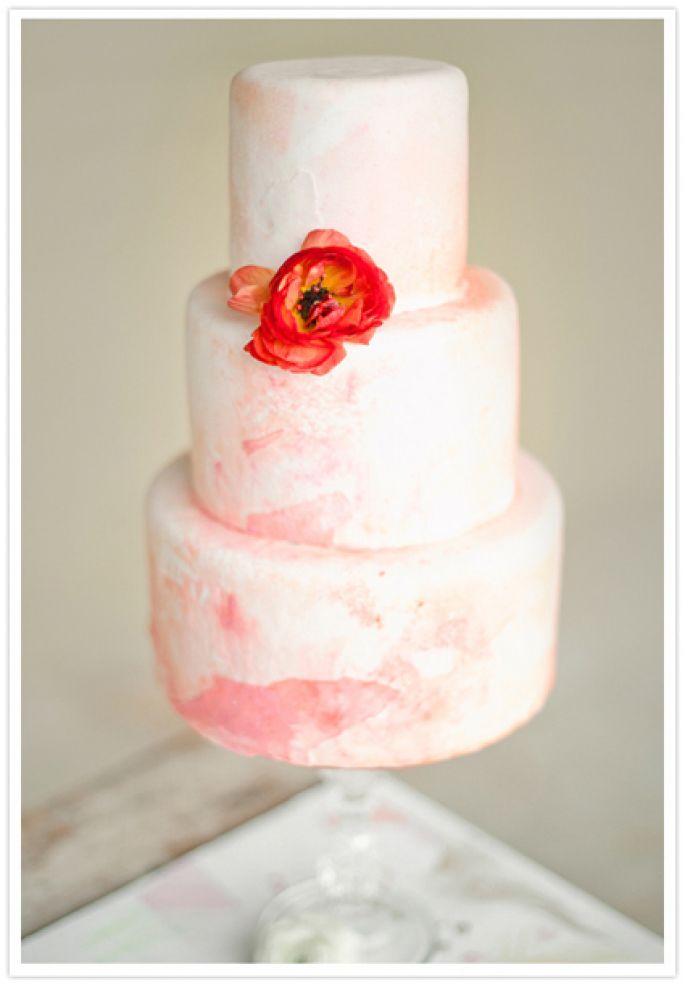 - Jenny Mooney
Image credits: Water colour cake: One Love Photo | Floral cake: The Cake Whisperer | Purple cake: Wojo Image Photography | Blue and peach cake: Ben Q Photography | Stripes: Joie Lala | Gold water colour cake: Vicki Bartel Photography via Ruffled | Pink cake: Harwell Photography