It's summer, so naturally, this trend was bound to pop up. Sunflowers are quite literally the sunniest flower, and they make a pretty big impact in a bridal bouquet, even if there are only a few. Sunflowers are the perfect way to decorate a summer wedding, especially if you're thinking along the lines of garden, boho or rustic for your style.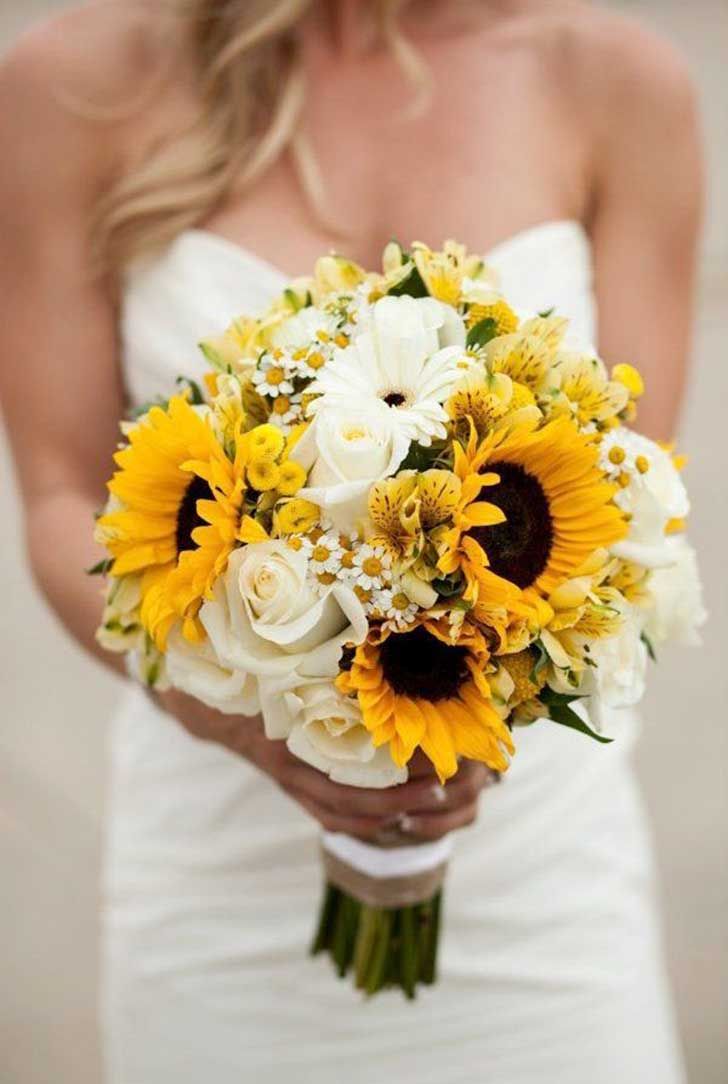 Starting with the obvious, you're going to want to add sunflowers to your bouquet. Long stems and big blooms mean you don't need many for maximum beauty. Mix your sunflowers in with plenty of greenery to break up the yellow colour, or even add other flowers to contrast with the sunflowers.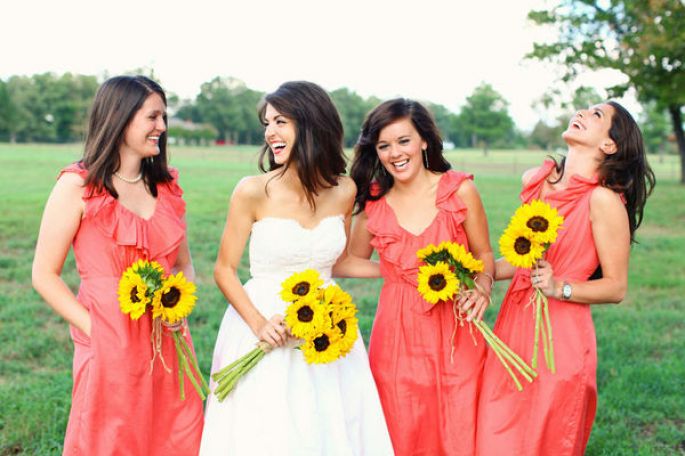 Of course it's not just your bouquet you have to think about, it's your bridesmaids too. Sunflowers contrast beautifully with most dresses, particularly bright, vibrant colours.
Advertisement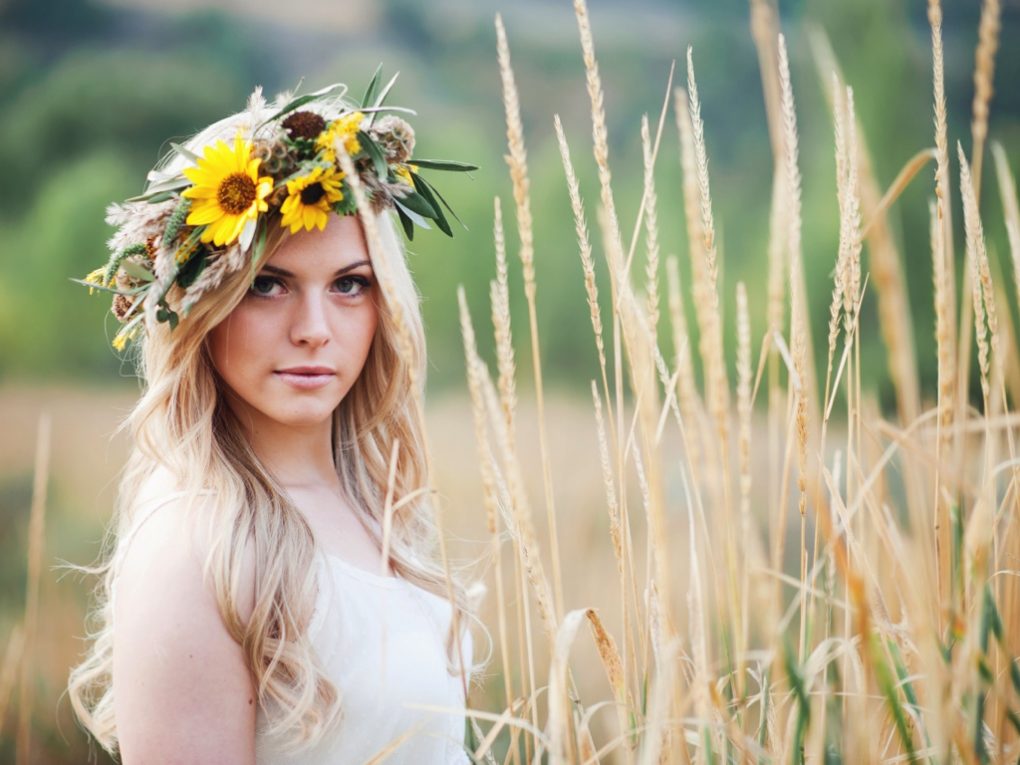 We also adore the idea of a rustic, sunflower crown for a boho bridal look.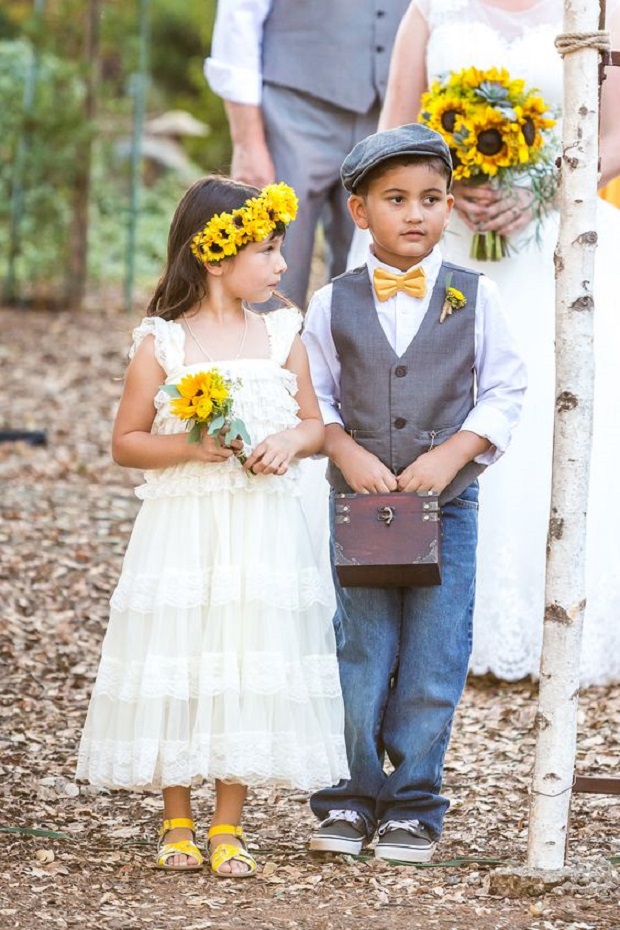 Also how cute are these flower girl and page boy with sunflower details to fit in with the theme?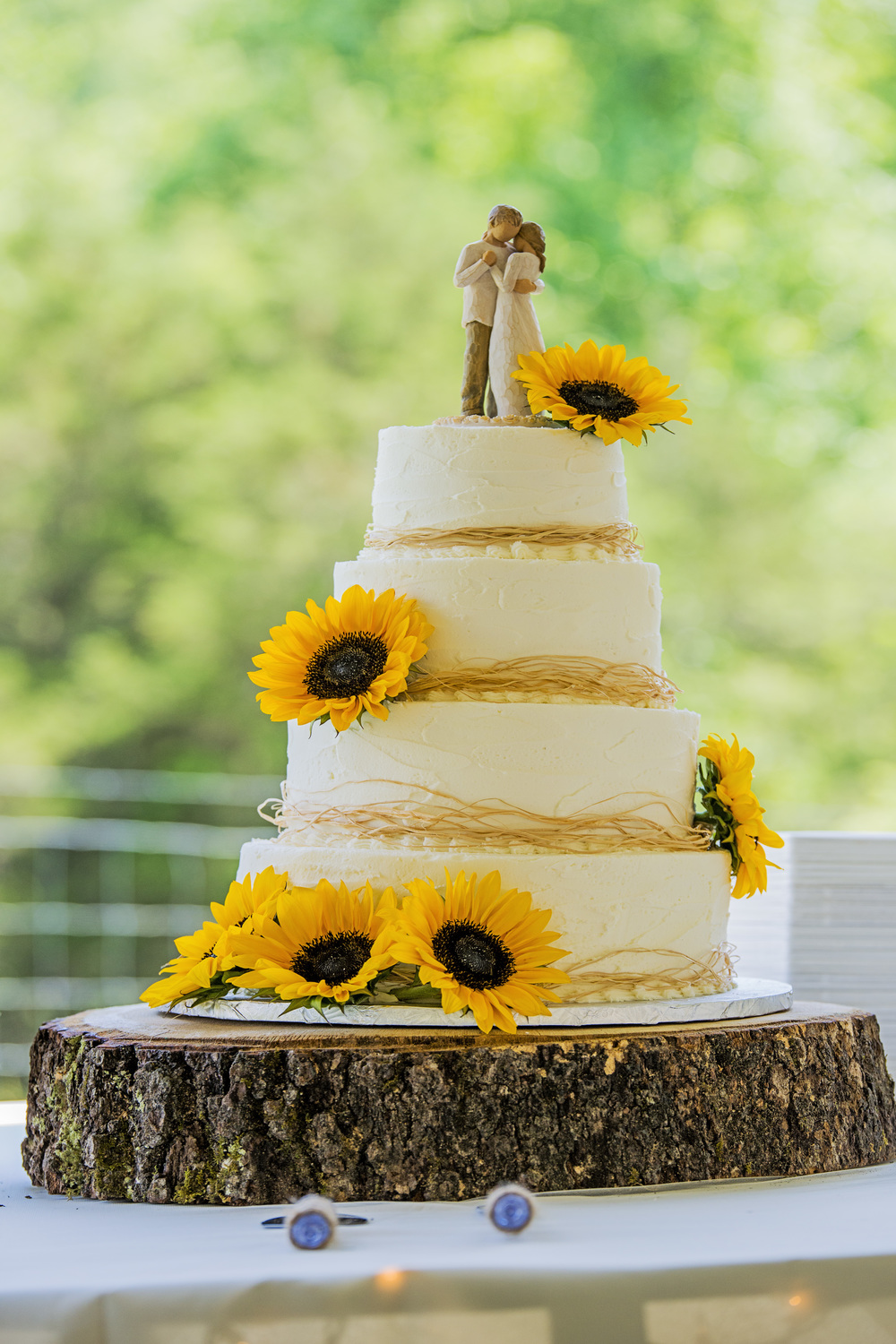 Aside from your bouquets, you can add sunflowers to any element of your wedding to brighten it up, especially for the summer. Add them as decoration for your wedding cake or have them designed into your wedding stationery to keep the sunflower theme strong from start to finish.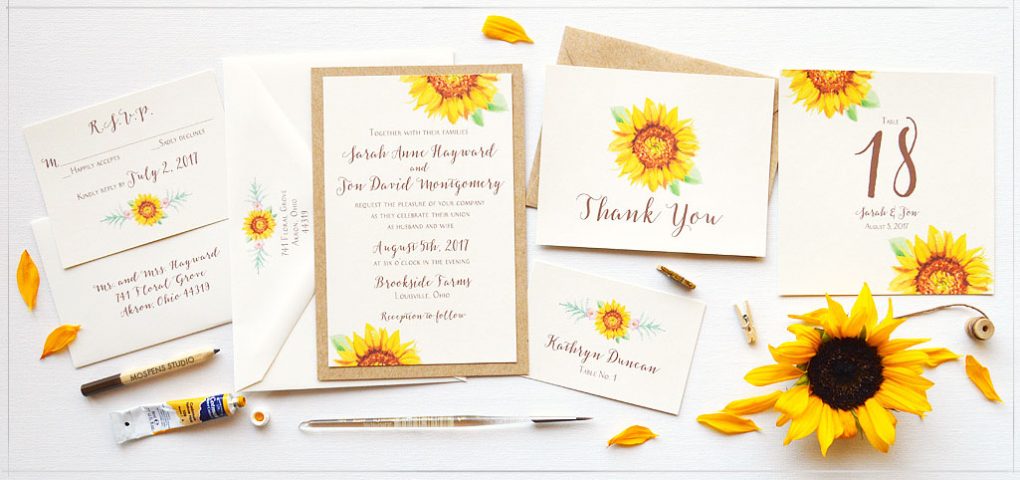 Advertisement
Sunflowers are also great for centrepieces because you can get them tall or short, depending on the kind of tone your want from them.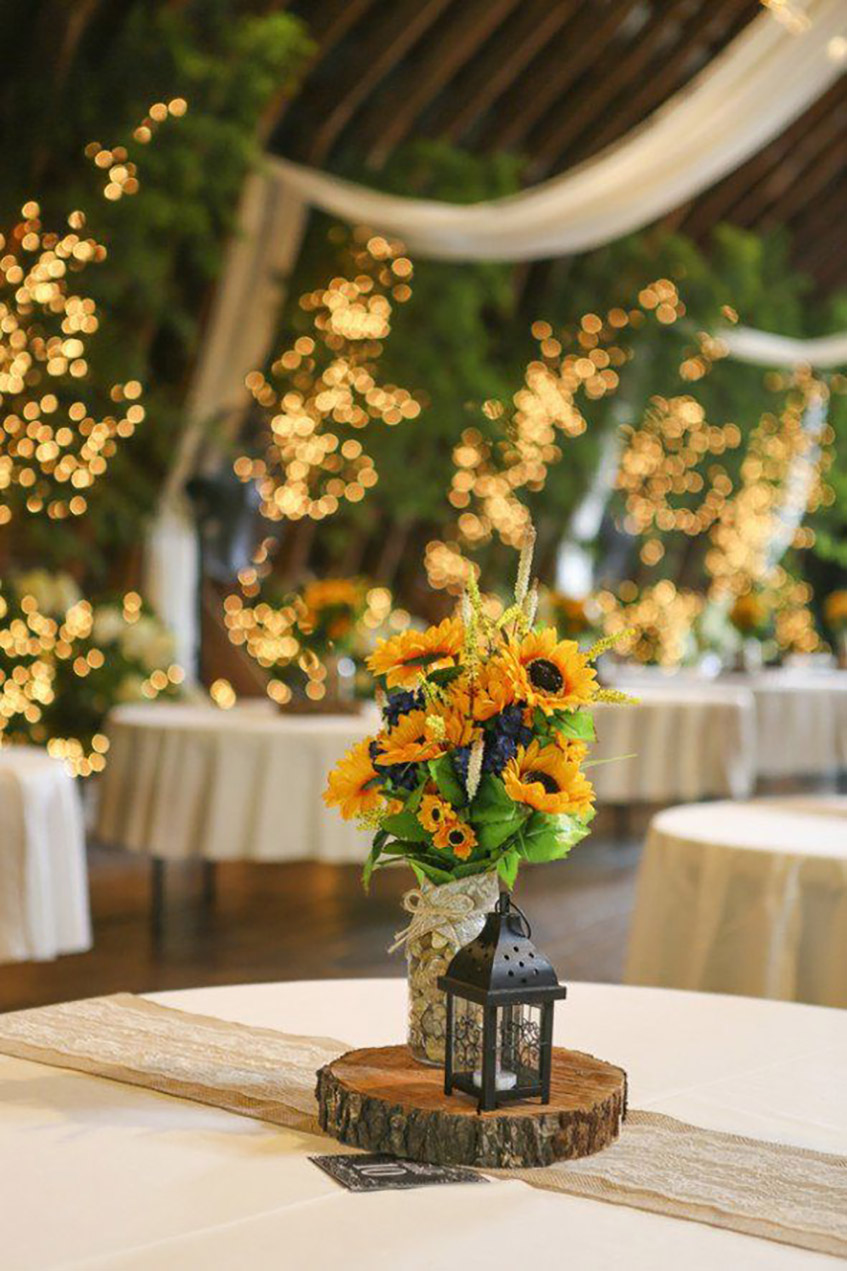 Finally,  give your guests something to remember your wedding by, with a packet of their own sunflower seeds to take home and plant. Not only are these super cute and eco-friendly favours, but your guests will think of your wedding day every time their sunflowers bloom.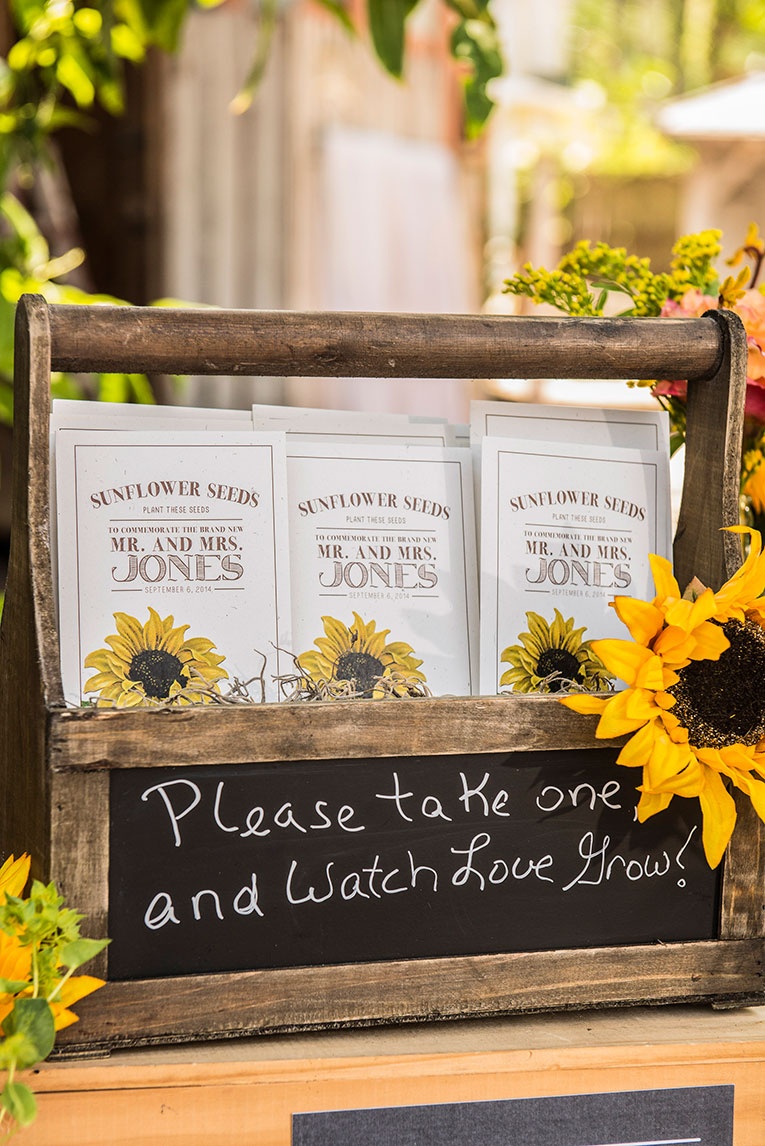 - Jenny Darmody
Image credits: Bouquet: Ashton Howard Photography | Bridesmaids: Hitched | Flower crown: Kristina Curtis Photography | Cake: Fresh Baked | Stationery: Mospens Studio | Centrepieces: Lisa Price Photography | Seeds: Erika Rech Photography