We've said it before; some of the most beautiful wedding bouquets are the ones that are filled with luscious greenery. Greenery gives any bridal bouquet texture, depth and volume. It also makes those big, beautiful blooms stand out even more, when made up strategically.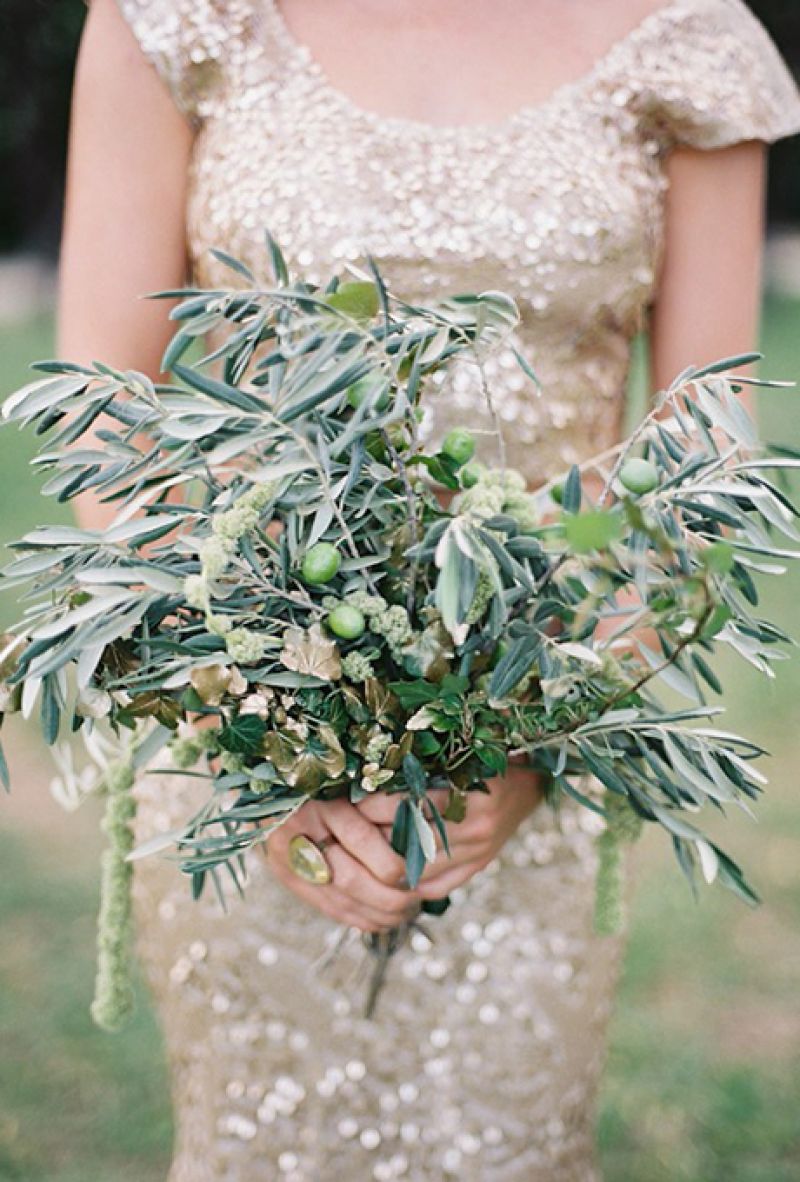 There's an even bigger move towards greenery lately, with some bouquets made up of nothing but the fillers. We're definitely on board with herb bouquets, with their different shades, textures, and leaves. They also give your bouquet a strong, beautiful scent, which might even calm your nerves as you take your first steps up the aisle.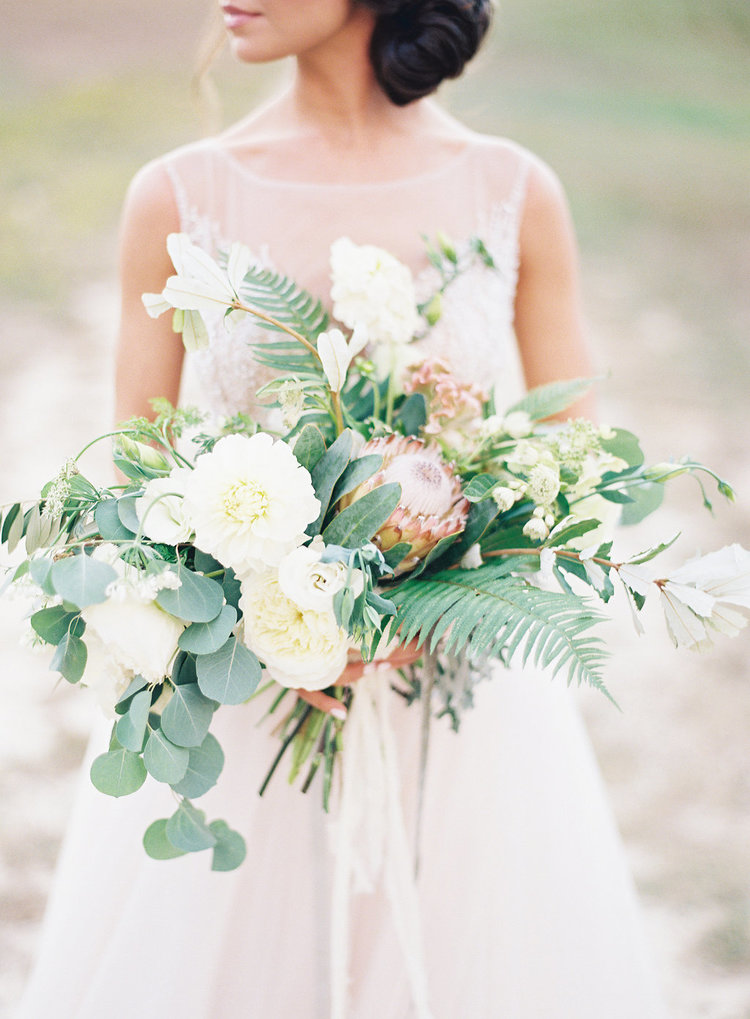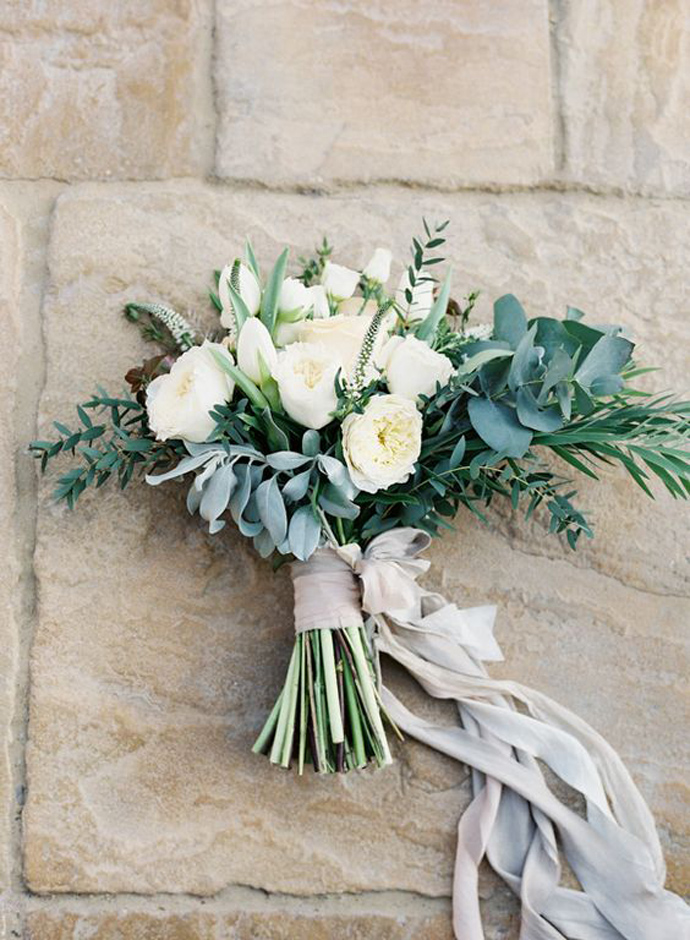 Advertisement
Eucalyptus is particularly popular with bridal bouquets because of their uniquely delicate and various shaped leaves. They can be quite round or long and narrow and they can even vary in terms of their colour. They are a gorgeous accompaniment with brilliant white roses or peonies.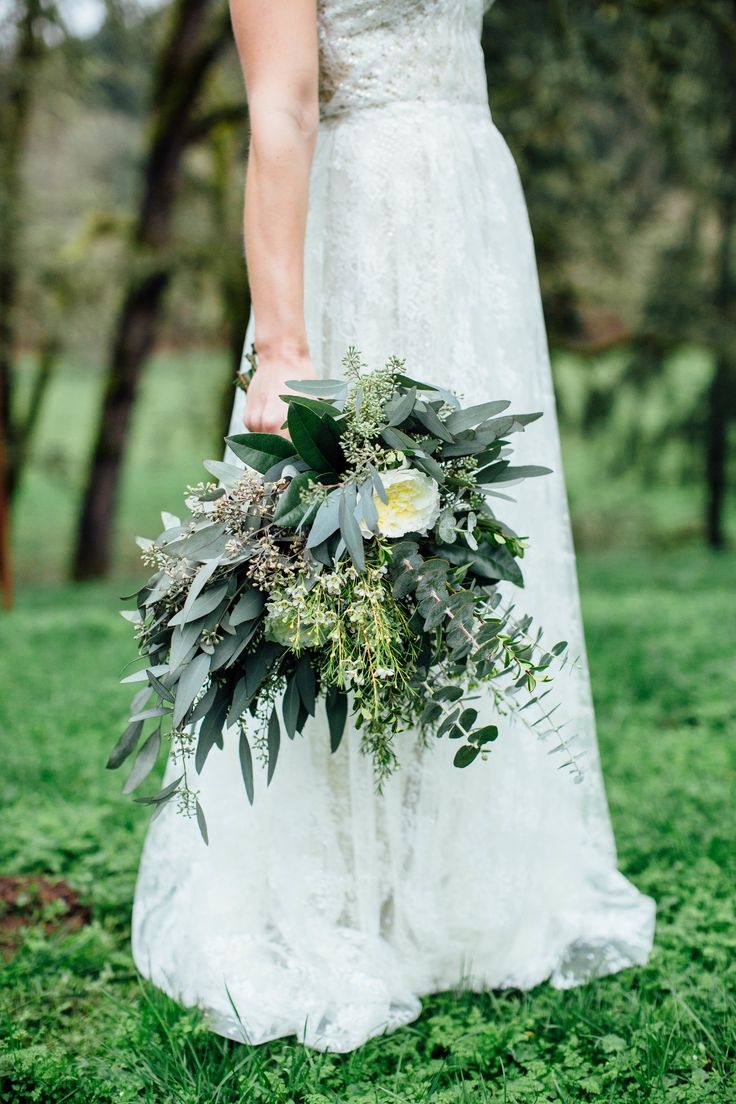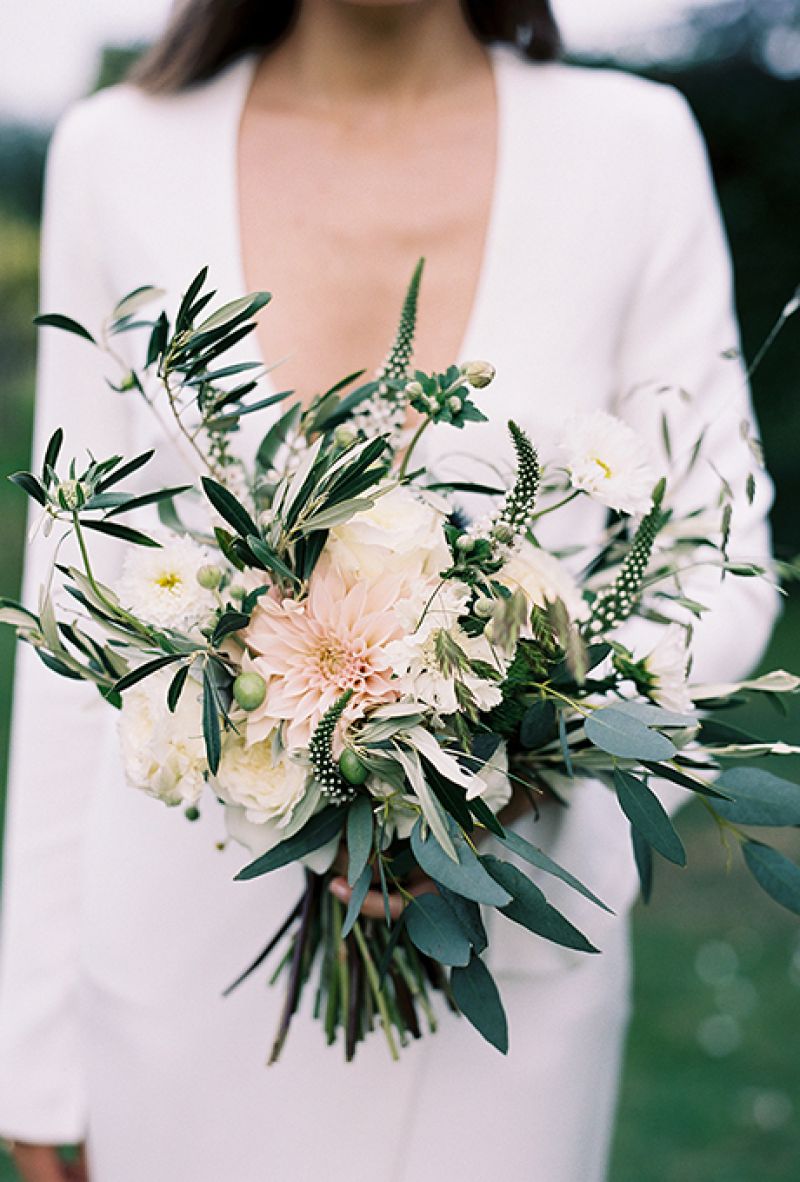 Rosemary and sage are another popular herb combination for your wedding bouquet with busier, more twig-like foliage, it will fill up a bouquet and give it texture.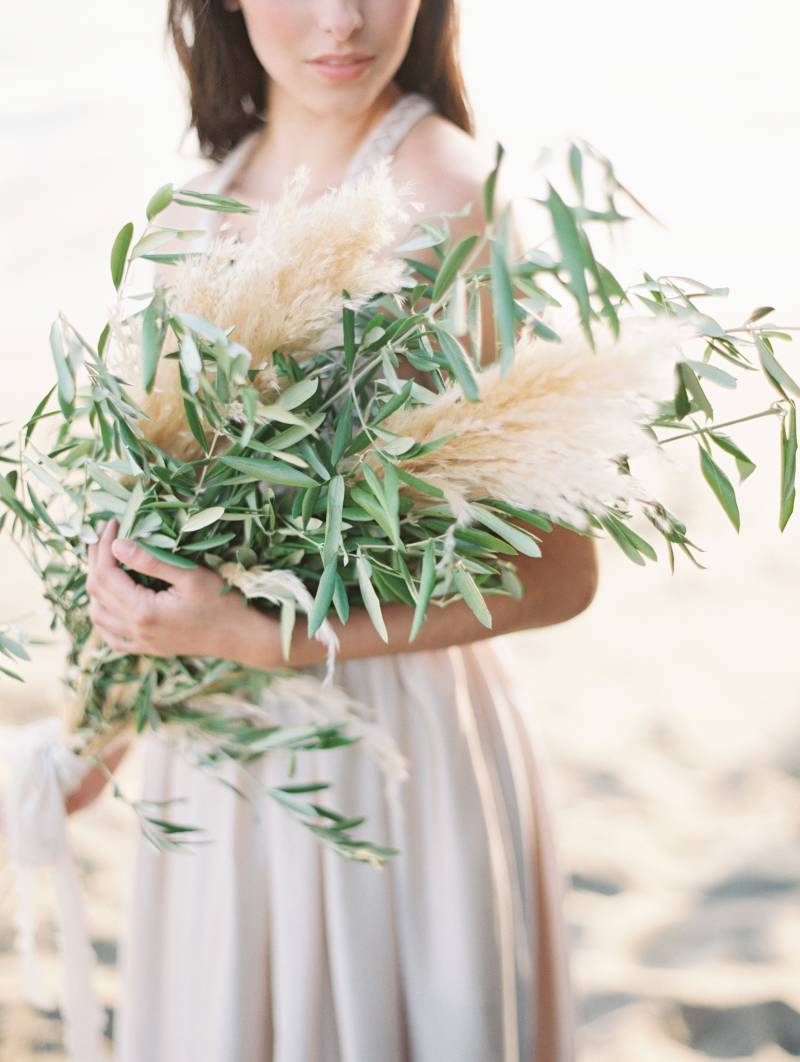 Mint and thyme are also suitable, particular if you want your floral bouquet to have a touch of herbal scent. Mint and thyme are both strong smelling herbs and mint leaves in particular are quite leafy, giving your bouquet a more fulsome look.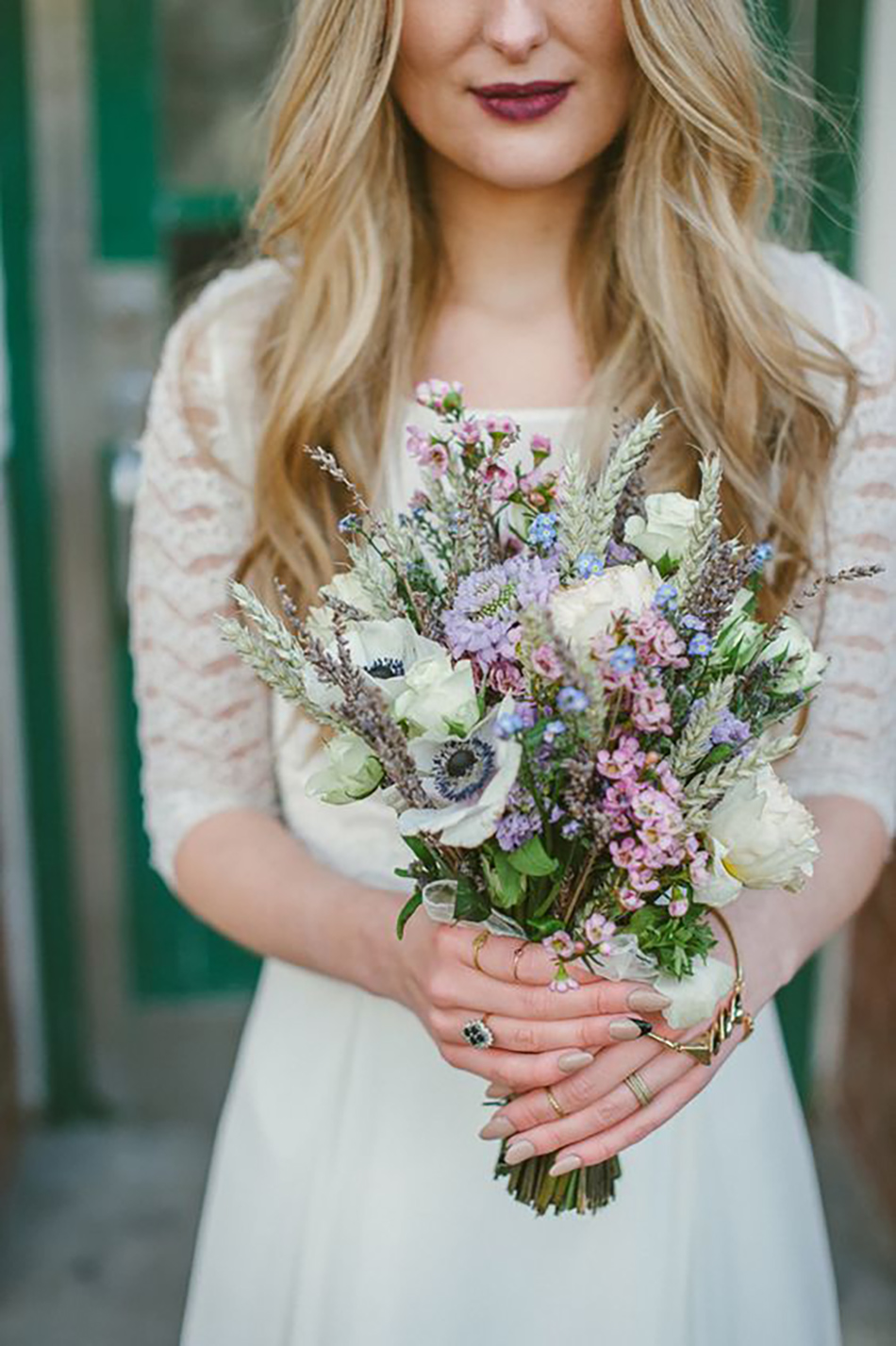 Advertisement
When we're designing a herb bridal bouquet, we can't discount one of the most popular herbs - lavender. With a strong scent, gorgeous colour and beautiful look that will blend right in with your flowers, lavender is the perfect addition to any bouquet, whether you're opting for a green-heavy bouquet or not. Lavender is also known to have powerful calming effects, so this herb in particular will be just the thing to keep you relaxed before you walk down the aisle.
- Jenny Darmody
Image credits: Full herb bouquet: Feather & Stone Photography | White roses: Allison Kuhn Photography | Bouquet: Vicki Grafton Photography | Eucalyptus: Bethany Small Photography | Olive leaves: Victoria Phipps Photography | Large herb bouquet: Christine Clark | Lavender: Ellie Gillard Photography