Add a touch of decadence and luxury to your special day with accents of gold. From your flowers and your shoes, to your bridesmaid dresses and your stationery, there are plenty of places you can add that rich, metallic sheen or glitzy sparkles to make your wedding feel glamorous and luxurious.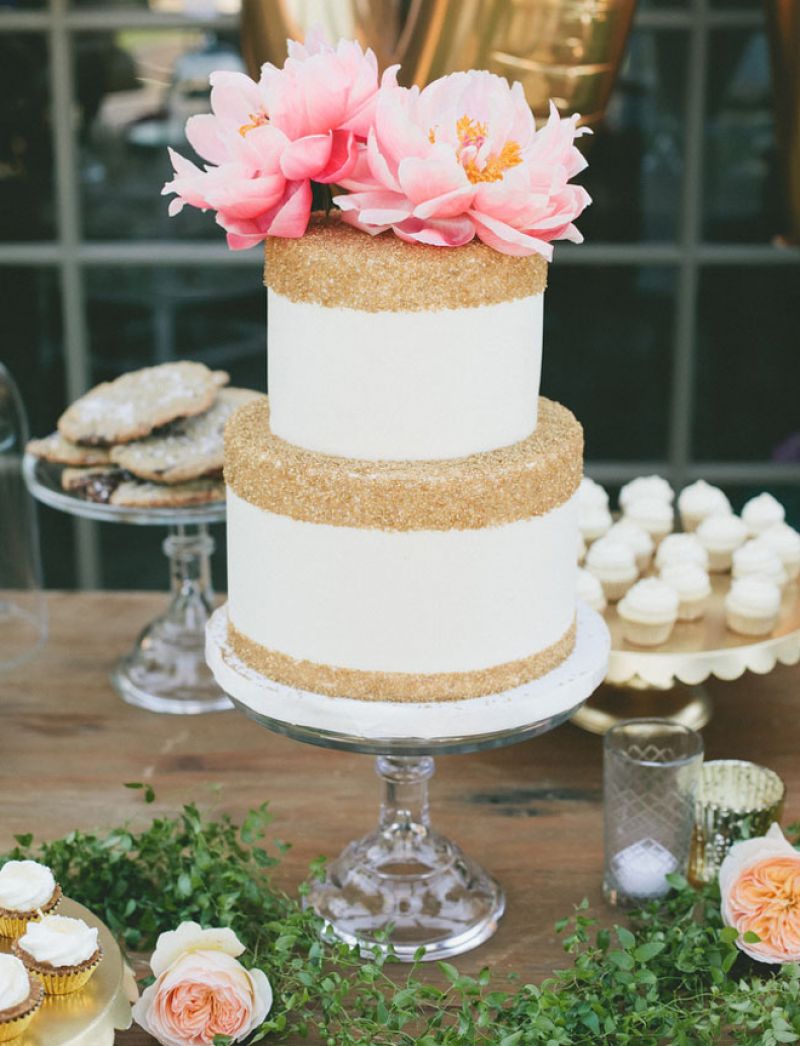 Today, we're focusing on gold wedding cakes. Metallic wedding cakes have been a hot trend for the last couple of years, but golden cakes are coming to the forefront more and more, from full gold leaf cakes to edible sparkles on your cake and simple golden decorations to adorn your cake there are plenty of options for you to choose from.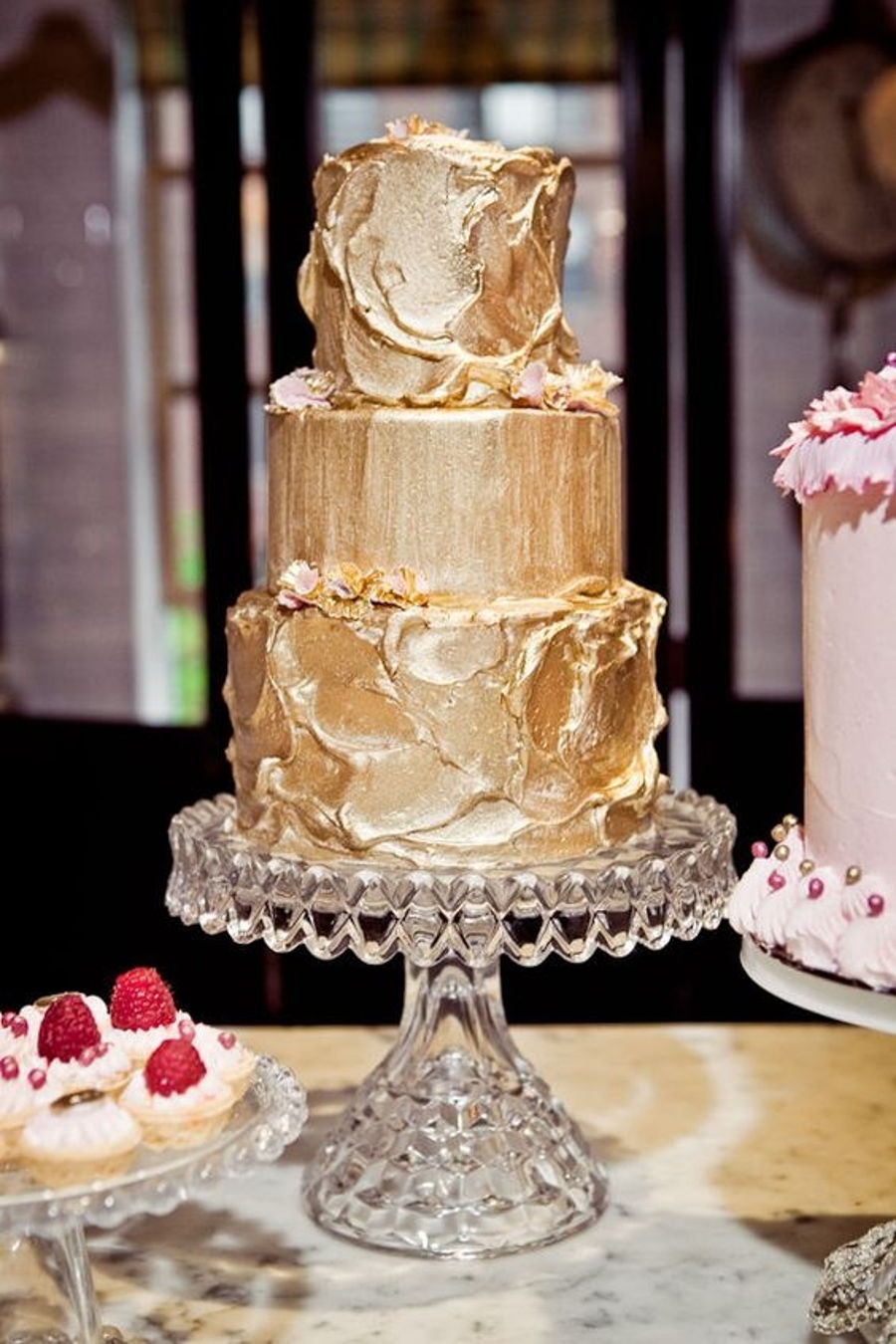 We love the idea of a fully golden wedding cake. Nothing says grandeur quite like a cake that looks like it's made from solid gold. We particularly love this cakes rough, textured look to make it a bit different. However, if it feels a bit rich for you, you can also opt for the neat metallic cake with a lighter, less yellow golden tone.
Advertisement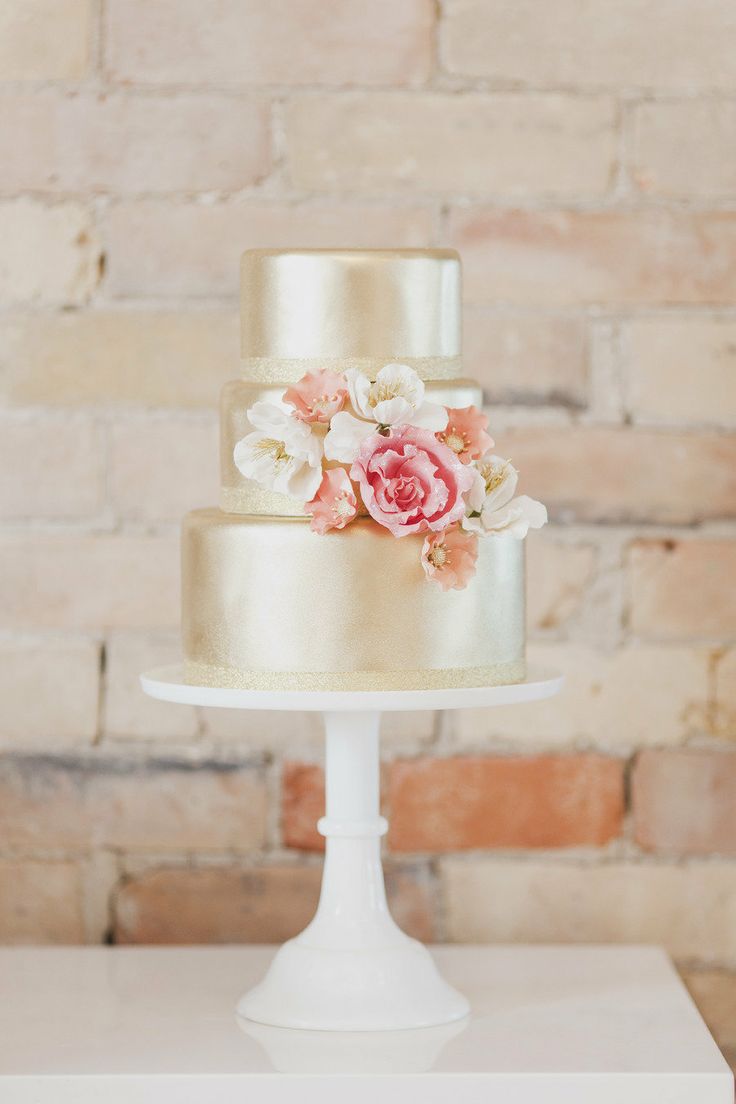 If you want a more subtle look for your golden wedding cake, opt for accents of sparkle instead of a full single coloured cake. We love this white cake with gold leaf dusted across the tiers.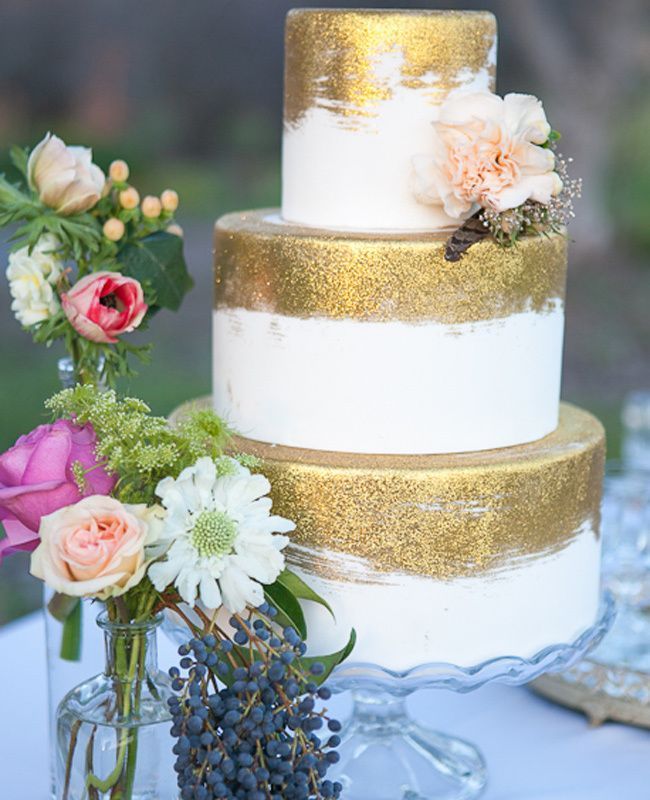 Alternatively, you can opt for less gold along the bottom and just have a sparkly top tier as the focal point. You can also add in other colours to prevent it from being too overbearing. Pale pink looks particularly good with golden tones.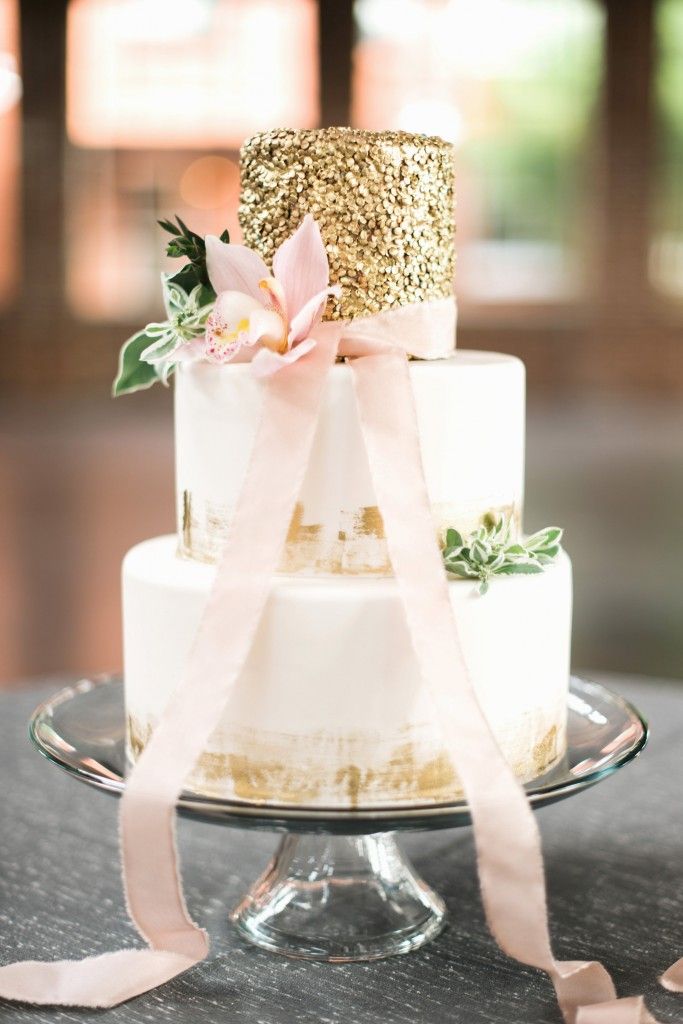 For something really unique, especially if you're opting for a more vintage or Gatsby theme is this stunning cake to complement a black and gold theme. We love the blend of colours, topped with a sparkly cake topper.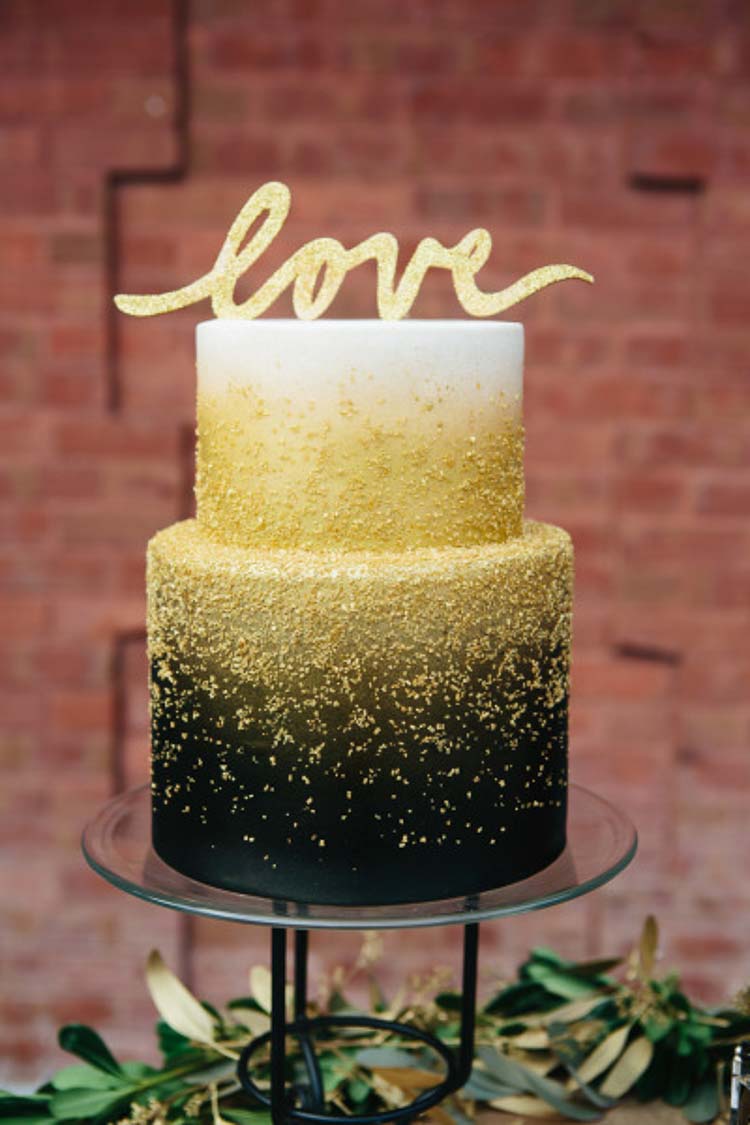 Advertisement
If you're still unsure about opting for a golden coloured cake but like the idea of some glamorous elements, think about decorating your cake with golden leaves, like this one.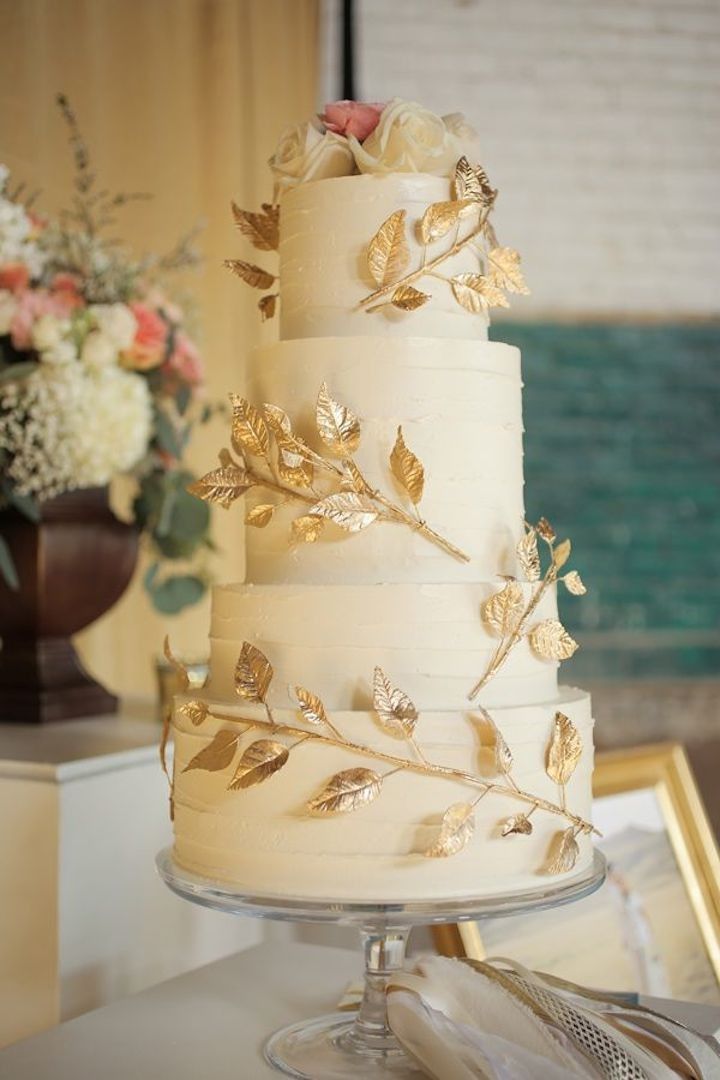 - Jenny Darmody
Image credits: Pink flowers: One Love Photography | Full gold cake: Heather Waraksa | Bright solid colour cake: Vicky Starz Photography | Shimmery cake: Sweet on Cake | Black cake: Ampersand Wedding Photography | Leaves: Pepper Nix Photography