At such a happy and bright occasion, you might not think dark colours are the most welcome at your wedding day. You might think blacks, greys and navys are a tad morbid for your fabulously happy day, especially when it comes to your wedding cake. However, we're here to tell you that dark coloured wedding cakes are most definitely the trend to watch at the moment, and from dark chocolate naked cakes, to quirky chalkboard cakes, the possibilities are endless.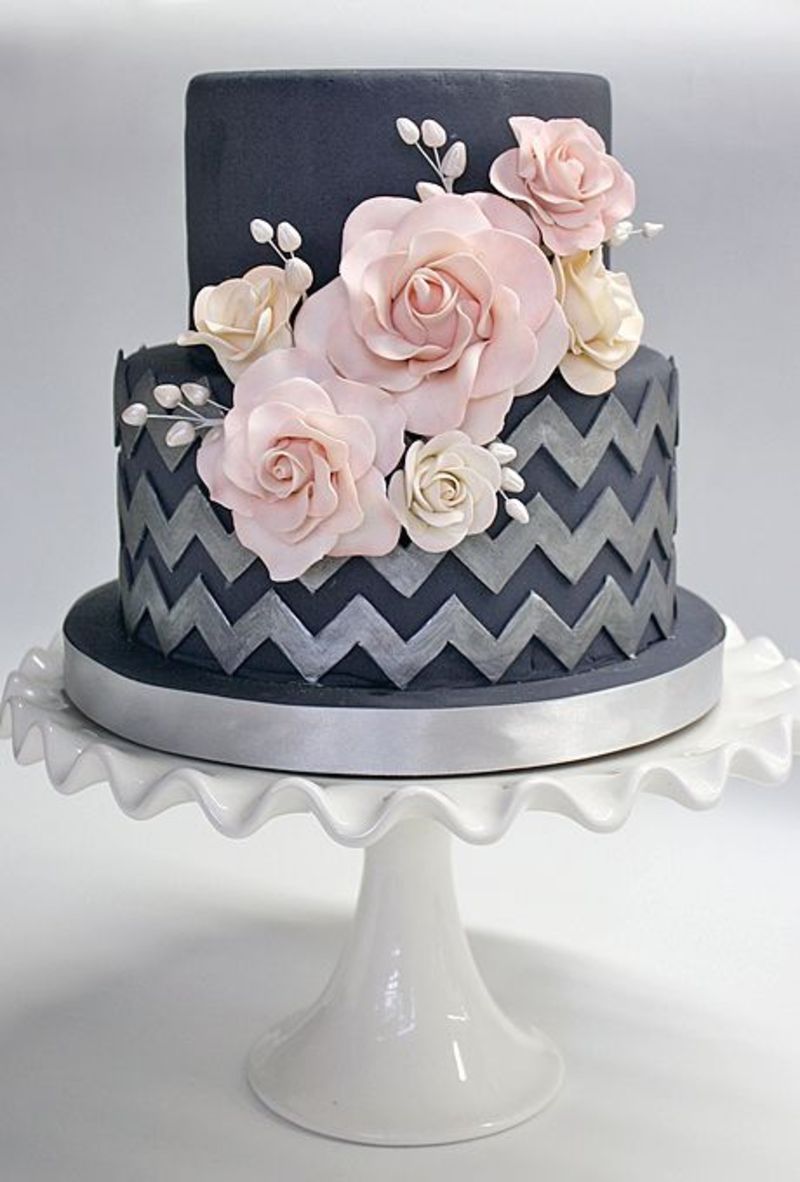 A dark canvas for your wedding cake will make many colours decorating it really pop. Add bold flowers to decorate it to give it that gothic floral look, or keep it to a sophisticated black and white theme with white flowers and icing.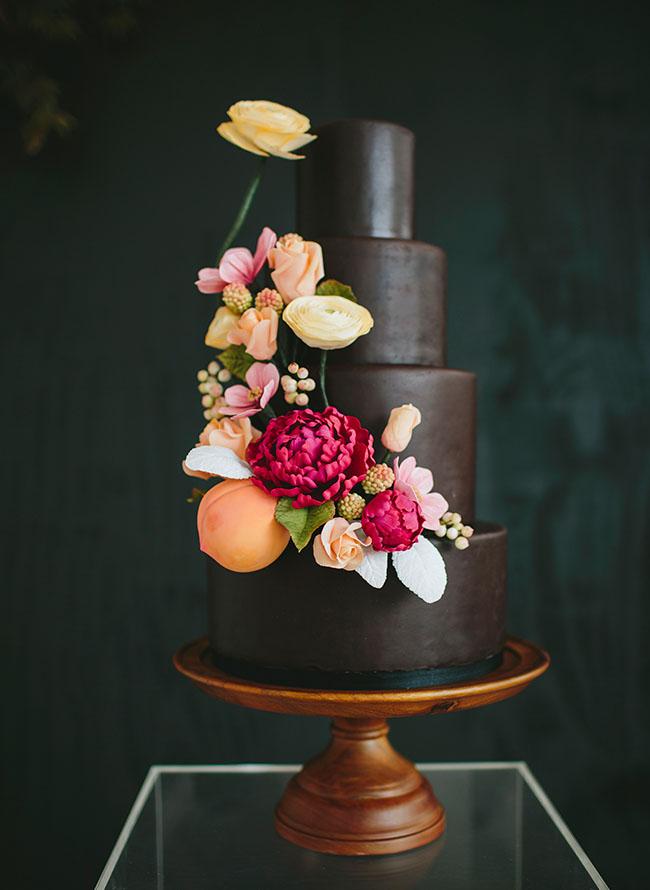 We also love the idea of a gorgeous chalkboard cake. These cakes look really chic and perfect for pretty much any type of wedding, from a rusic affair to an elegant affair. You might even add something personal to your dark chalkboard cake to make it extra special.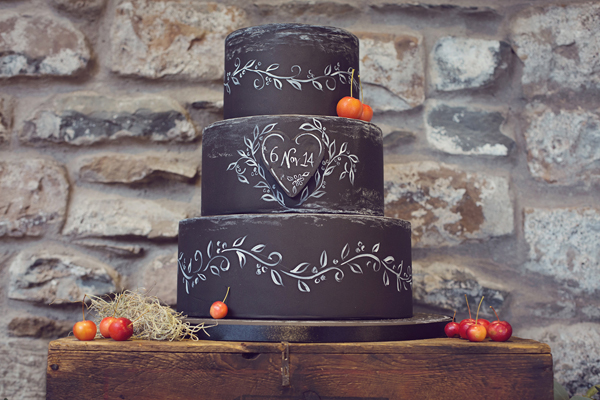 One of our favourite ways to execute the dark wedding cake trend is by mixing it with another of our favourite cake trends - the naked cake. Depending on the colour of your sponge, you can make your naked cake as light or as dark as you want, and we're picturing gorgeously rich dark chocolate naked cakes to match this trend. And this trend doesn't have to be just for autumn and winter weddings. A naked cake, even a dark one can look unbelievably fresh and summery, especially if it's decorated summer blackberries.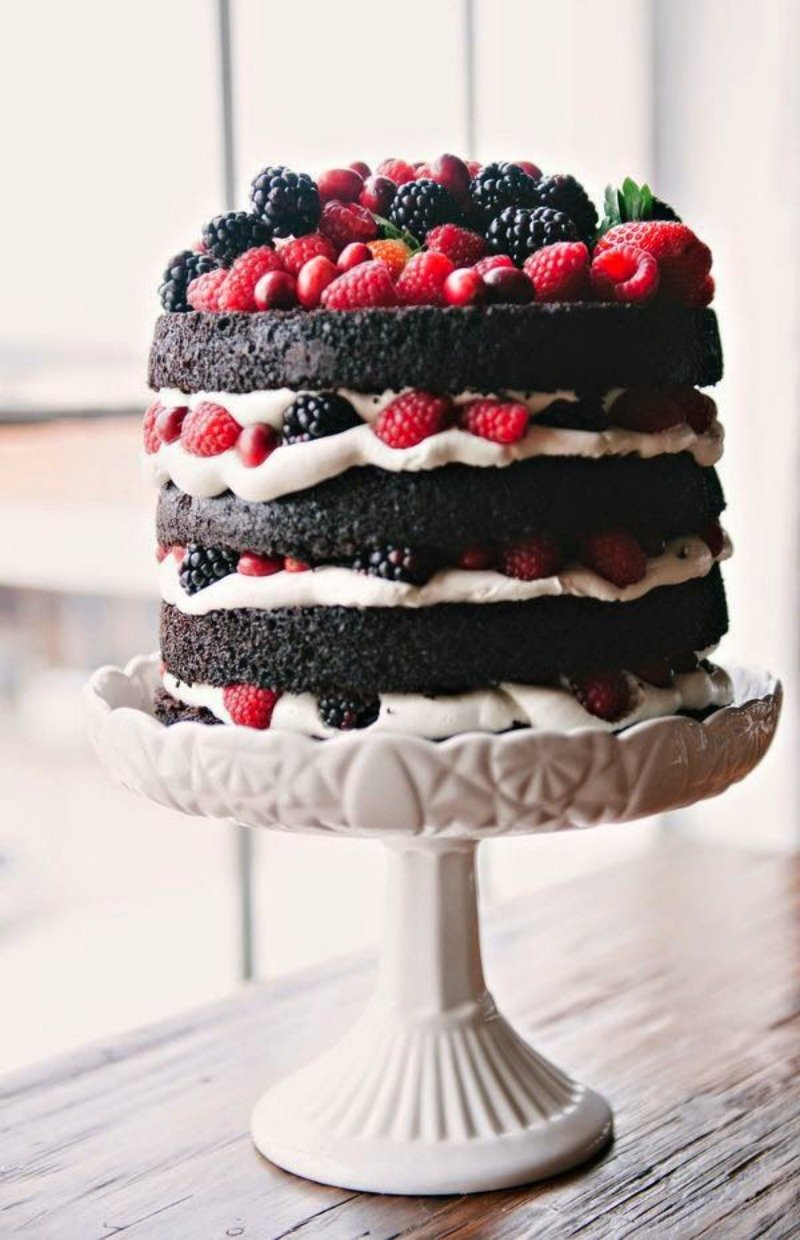 And a dark wedding cake doesn't mean it has to be black, you can opt for a french grey tone or even a navy shade that could match the rest of your colour scheme. Whatever way you decide to execute this theme, we are definitely obsessed with dark wedding cakes.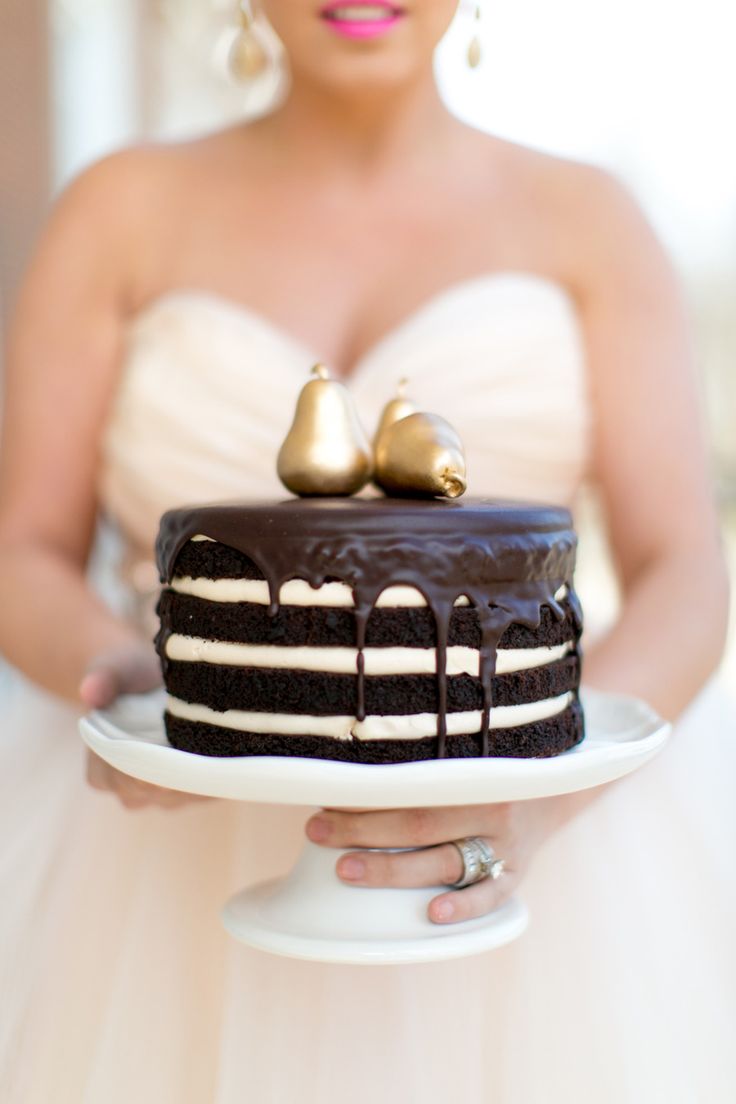 - Jenny Darmody
Image credits: Grey cake: Wedd Book | Floral cake: Pinterest | Black cake with white pattern: Scott Michael Photography via Brides | Two tier black cake: Kristen Curette Photography via Brides | Chalkboard cake: Bridalville | Cake with white flowers 1: Thrive Catering | Cake with white flowers 2: Pinterest | Naked cake with fruit: Wedd Book | Naked chocolate cake: Cake Chooser