We adore mixing flowers with cakes, so this latest wedding trend is definitely one of our favourites. Adding wreaths to your wedding cake is a simple, beautiful and cost-effective decoration for your wedding cake, and they can be absolutely breathtaking. You can alternate this trend in loads of different ways too, from real foliage, to a wreath-shaped decoration, or just a cake topper.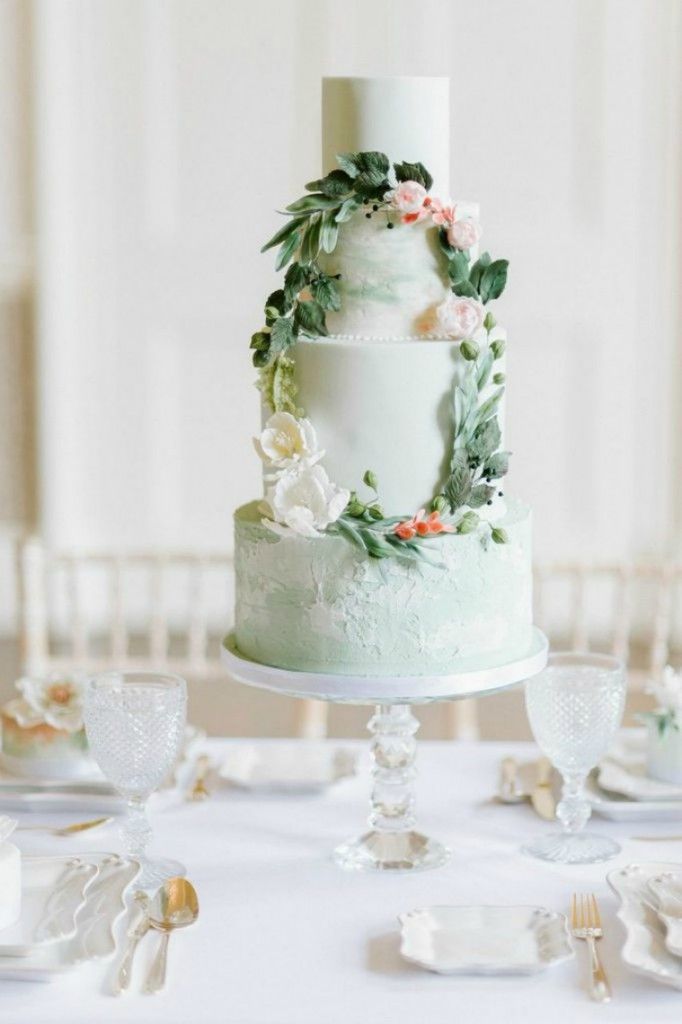 We seriously love greenery and foliage, and it's the perfect injection of spring on your wedding cake. We love a green wreath against a pastel coloured cake. Mint and pastel blue are particularly gorgeous with a deep green wreath.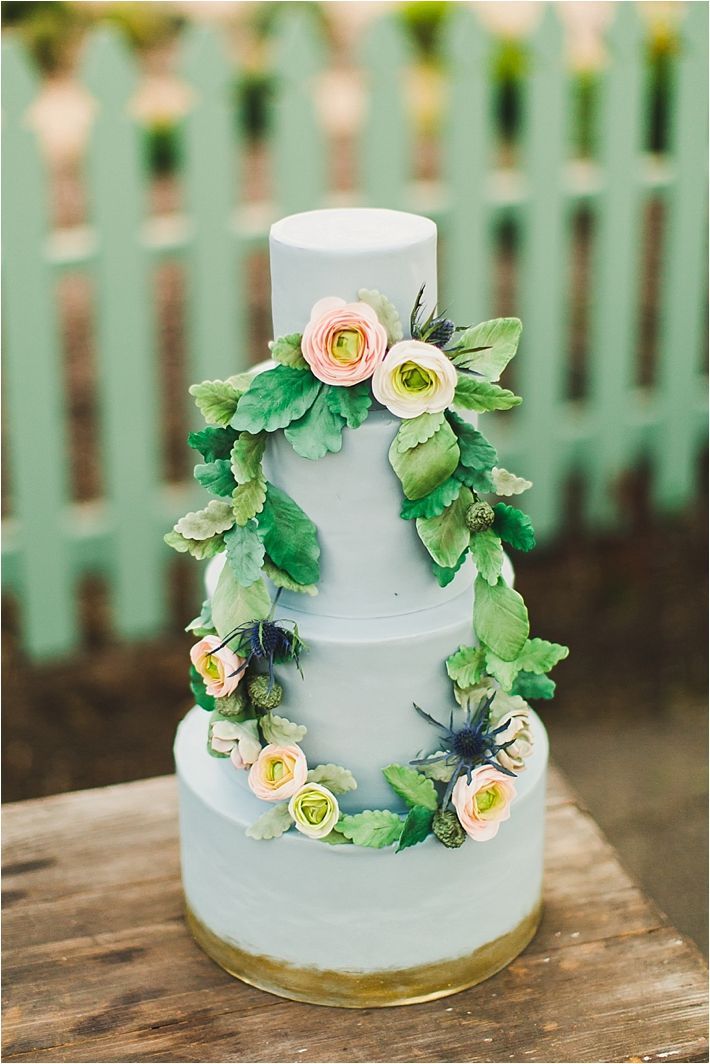 For an even simpler, stunning effect, we love these crisp, white cakes with thin, delicate wreaths to match. We particularly love this gold half-wreath that doesn't go the whole way around the cake, for a grecian look.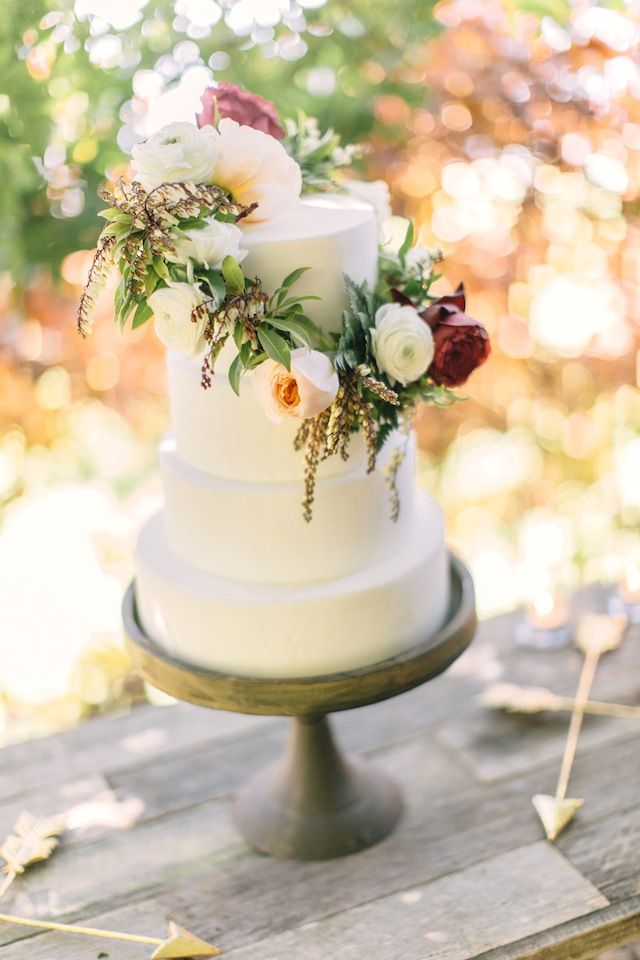 The wreaths don't have to sit in the centre of the cake if you don't want them to. You can put a wreath at the base of the cake, or continue them all the way up on each tier. You can also carefully drape on over the top tier in lieu of a cake topper, or even make a wreath your cake topper, like this incredibly cute heart-shaped wreath on top.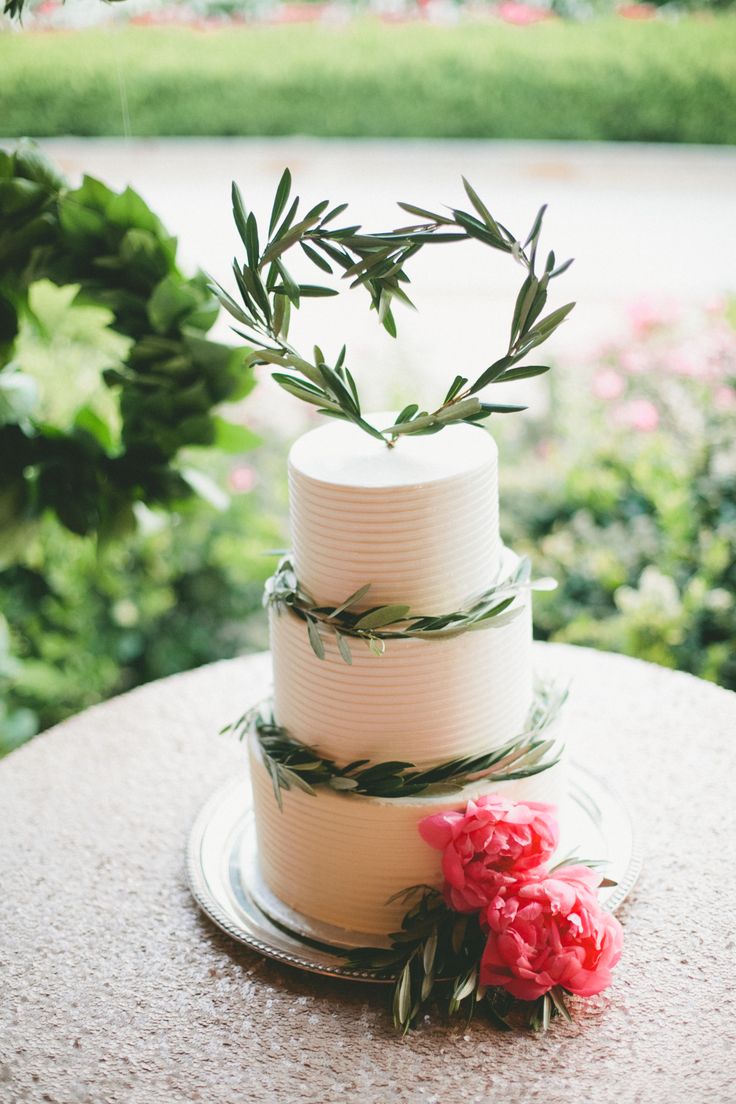 This one definitely wins the prize for a unique cake with a wreath. Cakes have become traditionally round now, but let's not forget how amazing a square cake can look for your big day. We particularly love the middle lilac layer of the cake, and of course the signature wreath is there to bring this trend to the forefront.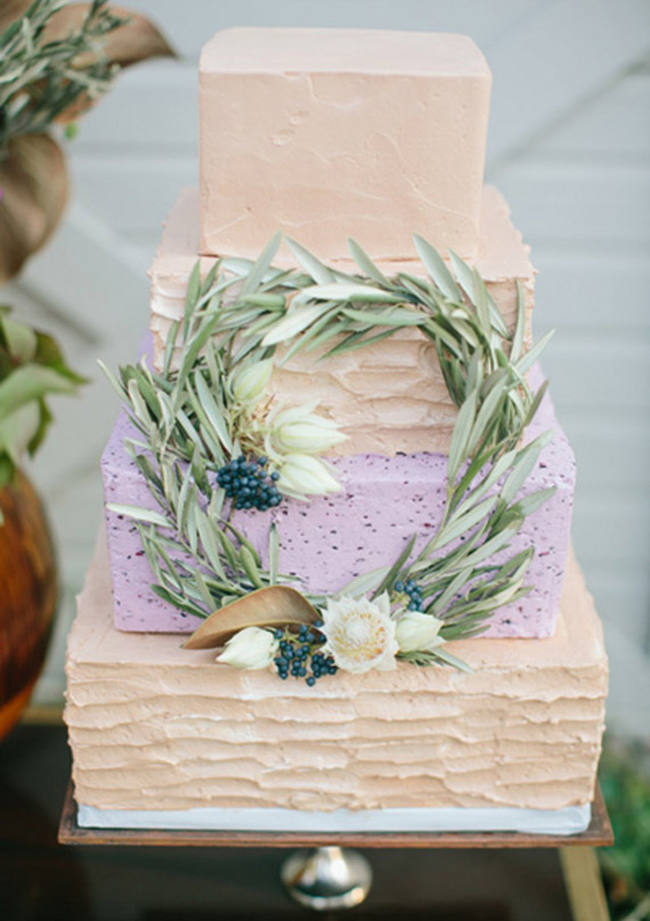 - Jenny Darmody
Image credits: Mint cake: Plenty to Declare Photography | Blue cake: Katie Jackson Photography | White cake: Casey Rose Photography | Gold wreath: Reverie Supply | Wreath on top: Tina Shawal Photography | Heart-shaped wreath: One Love Photography | Square cake: Becca Lea Photography