To favour or not to favour? This is the question that will haunt many brides in the run up to their big day. Wedding favours are traditionally a simple gesture to thank friends and family for sharing your special day. However, it can cause quite a headache. It's one of the many hidden costs that can potentially blow your budget, leaving brides worrying about how much is appropriate to spend or whether they should give any favours at all. Here are our top wedding favours that add a personal touch and won't break the bank.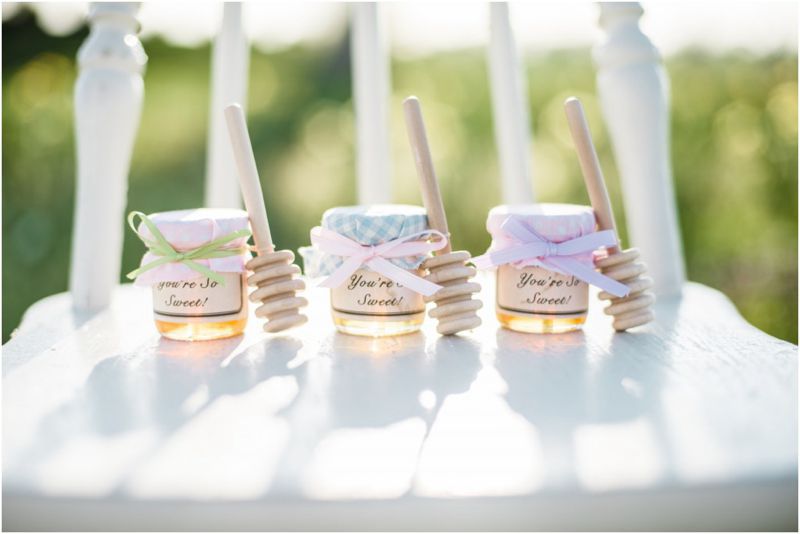 Sweets treats
A selection of the bride and groom's favourite penny or hard-boiled sweets circa 1980s is a quirky way to show your guests how grateful you are for their time. Personalised holdalls and stickers to mark the date of your big day make these bags of fun extra special.
Advertisement
Love is brewing
We Irish love a good old cup of tea and a natter. What better way to thank your friends and family than to create a personalised blend teabag to take home. These are perfect favours for the morning after; sipping from a mug and reminiscing the day before. Either that, or guests will be secretly thanking you for providing them with a mini hangover cure. For a longer-lasting keepsake, you could also give out these gorgeous vintage teacup candles.
Grow in love
For couples who are eco-friendly, a personalised packet of seeds or a small plant has become a hugely popular table gift. Guests can take their favours home and get in on the green action by nourishing it and watching your love blossom.
Homemade favours
Advertisement
Make sure you have your apron and cook book handy. Homemade treats such as baked goods, honey and jam are making a come-back. Why not make it a family affair and get everyone in on the action to help prepare for the nuptials. These homemade favours add that extra personal touch, showcasing to your guests the time and effort spent making them.
Wedding soundtrack
Making a mix CD is still one of the most original and romantic ways to share your day and say thank you. Prepare a soundtrack on a mix cd of your favourite songs played throughout the wedding party including the bride and groom's first dance. To make it extra special, pre-record a thank you message for guests letting them know how grateful and touched you are for their support and love.
Charity donation
Many couples are beginning to ditch the traditional wedding favours, instead choosing to donate to charity as an alternative. A place card at your guest's seat will inform them that a donation has been made on their behalf to your chosen charity. The Irish Cancer Society, The Alzheimer Society of Ireland and Barnardos are some of the many Irish charities that work with the bride and groom to provide wedding favour donations. Guests will appreciate this nice token, especially if it is a charity close to the family's heart.
Advertisement
- Ciara Moore
Image credits: Mints: Etsy | Macaroons: Favour Lane | Teacup candles: Bridal Musings | Tea: Beau Coup | Seeds: Pinterest | Plants: Pinterest | Honey: Not on the Highstreet | Cupcakes: Emmaline Bride | Records: Pinterest | CDs: Sloan Photographers via Green Wedding Shoes