When you're planning your wedding day, don't forget about how you're going to get from A to B throughout the day.
Book well in advance
It's a good idea to look at your wedding transport as far as six months in advance. It's not just a car after all. Like every detail of your wedding, it will take some time to decide not only what type of car you want, but also which company you want to go with. Particularly if you're having your wedding in the summer months, you should make sure you book your transport early because the demand goes up from April – September.
Think about alternatives
You don't just have to go with a white limo. There are plenty of transport options for you. Are you a vintage lover? How about 1930s-style Beauford convertible? What about a stylish Mercedes or a Rolls Royce? You could even go one step further towards vintage and go for a Volkswagen Van. The choice is yours, you don't have to follow the crowd.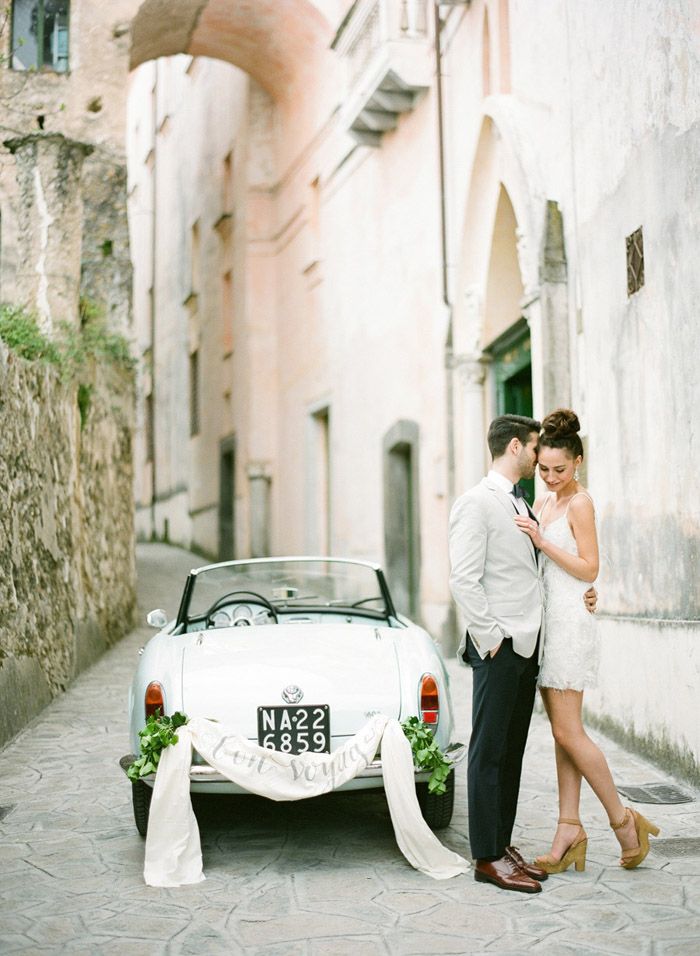 View the car
Always go to the transport company in person before you put down a deposit. All reputable car companies would be more than happy to arrange of viewing, either of the exact cars you will be travelling in, or a very similar one. Make sure the car is insured and the driver is licenced. If a vendor is very iffy about giving you a viewing, or you're not satisfied with the look of the car, walk away.
Consider your bridal party
Your bridal party are with you the morning of your wedding. How is everyone in the house travelling? Are the bridal party coming with you in the car or are you travelling alone with your dad? Think about how everyone in the house is getting to the ceremony. Often, if the ceremony is only 15 minutes from your house, the same car might accommodate the bridal party as well as a separate trip for the bride. But if it's any further, you might want to hire a second car for your bridal party and your mum.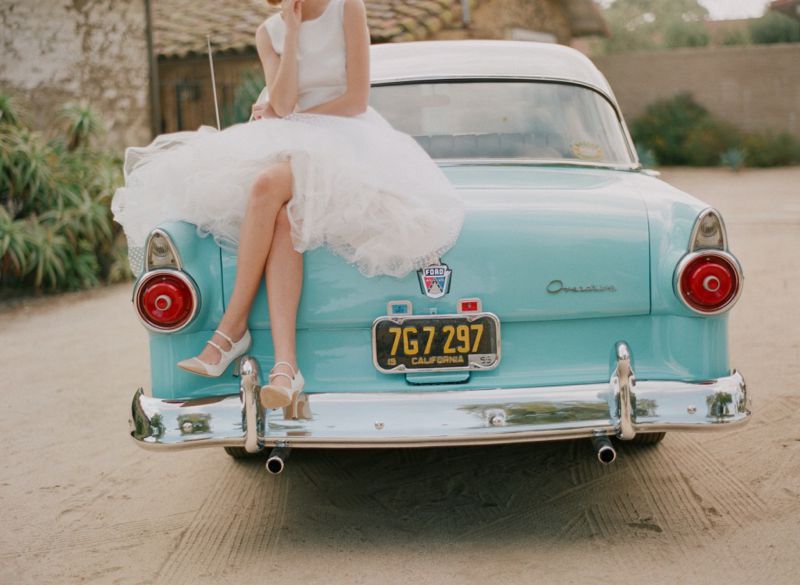 Transport for out of town guests
It's not just the bridal party you have to think about. If guests are flying in from abroad, or if you're having a destination wedding, you will have to take out of town guests into consideration. Depending on how many there are and where they're all staying, it might make more sense to hire a coach to take them all to the ceremony and then onto the reception. If a lot of them will be travelling far back to their accommodation after the wedding, you should look into booking cars for them to go home too.
Ask about décor
Car companies usually provide certain decorations such as ribbons and flowers but many don't allow much beyond that. Ask what they provide with the car and what extras they can provide on request. You can also ask if there are any limitations on extra décor that you would like to provide yourself.
Add in some extra transport time
Within reason, depending on how far away the destinations are, you should add on plenty of extra time to what time you expect to be there. There could be traffic, diversions or an accident or even just bad weather, all of which can drastically slow down the journey. The last thing you need is to start feeling stressed about being late for everything else.
Bear in mind waiting charges
There is often a hidden charge with car companies if they are kept waiting for too long. Don't worry, it's not a taxi metre that keeps climbing every five minutes, but if you're an hour beyond the time you gave the driver, this could incur a fee so always be mindful of the general times and lengths you gave the driver for the day.
Image credits: Convertible: A Bryan Photo | Volkswagen: VW Weddings | Bride on car: Elizabeth Messina Photographs | Bike: Downie Photography | White car: Joyeuse Photography