With luscious green fields and gardens in this country, a garden wedding might be your idea of heaven. And while there are so many venues that have beautiful grounds, there are some that would be specifically suited to host a garden wedding in particular. Here are our top ten picks for stunning garden wedding venues.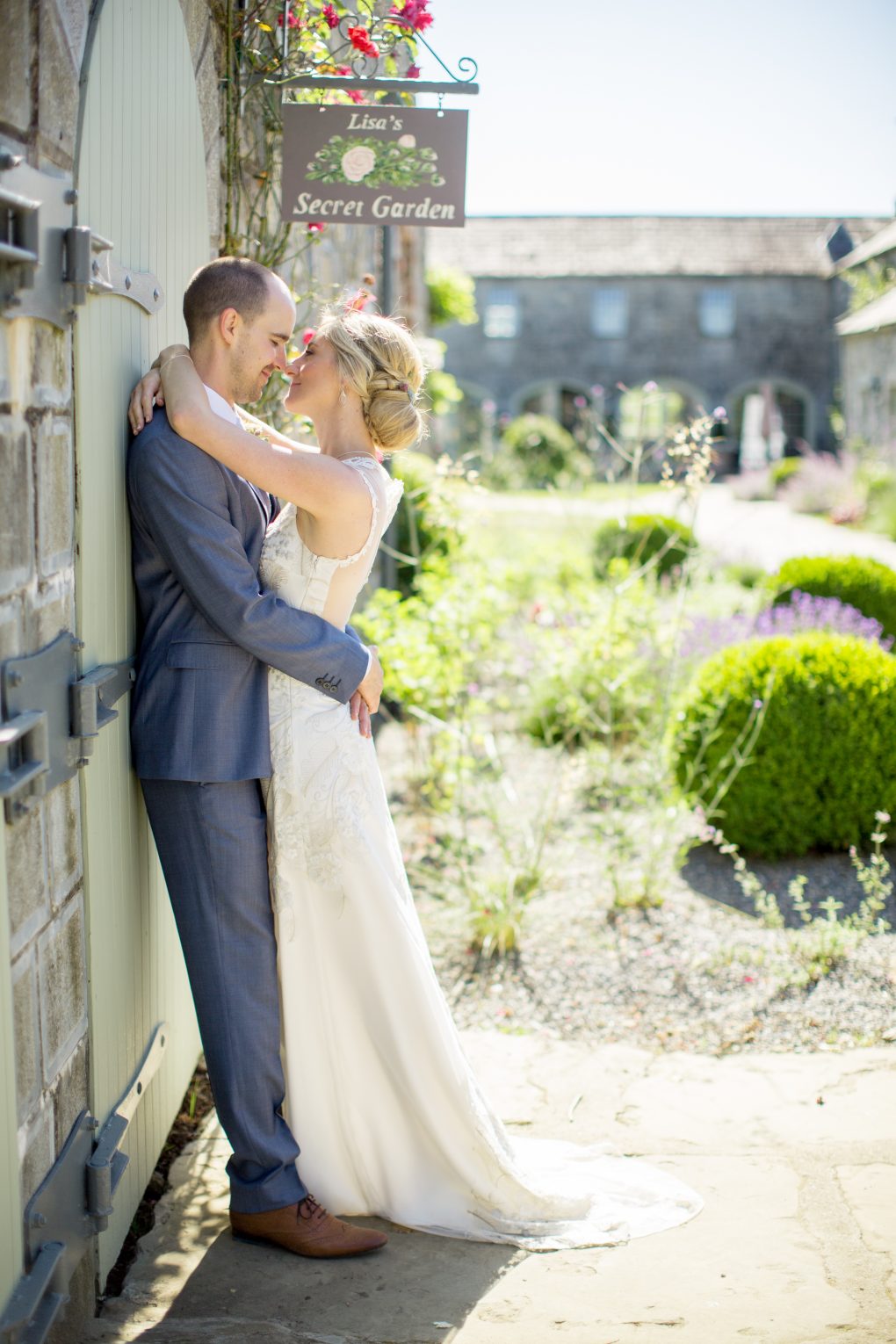 Set in the heart of the Boyne Valley, the grounds at Ballymagarvey Village are a photographers and videographers delight. Ballymagarvey is steeped in history and set within acres of beautiful unspoiled countryside, making it the perfect spot for a garden wedding. The Courtyard has been restored in every way to reflect exactly how it looked when first built all those years ago. Beautiful spring or summer ceremonies can take place in the courtyard and walled gardens, and the bride and groom can enjoy the expansive greenery and rich gardens for stunning wedding photographs.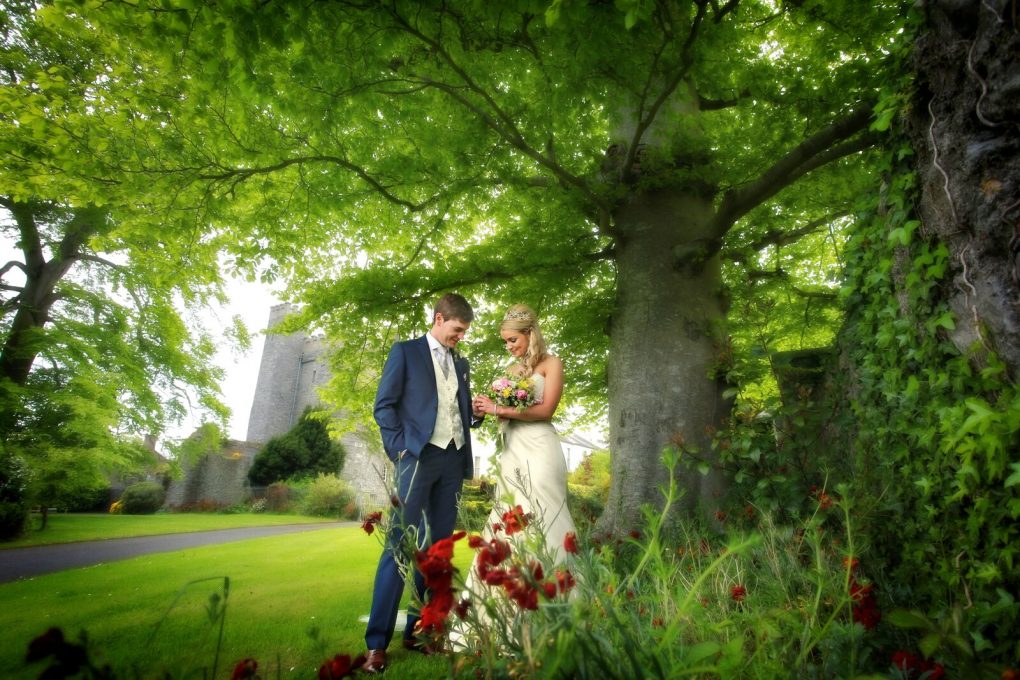 Removed from the hustle and bustle of Dublin City, Barberstown Castle is a four star castle and country hotel and a member of Ireland's Blue Book. Use Barberstown Castle as the base from which to discover 5,000 years of history in Ireland's Ancient East. Discover tombs that were built before the Egyptian Pyramids and walk amongst the Viking settlements and Christian monasteries. For couples looking to tie the knot surrounded by nature, you can do so under a grand willow tree glittering with lights in the gardens, surrounded by your closest family and friends.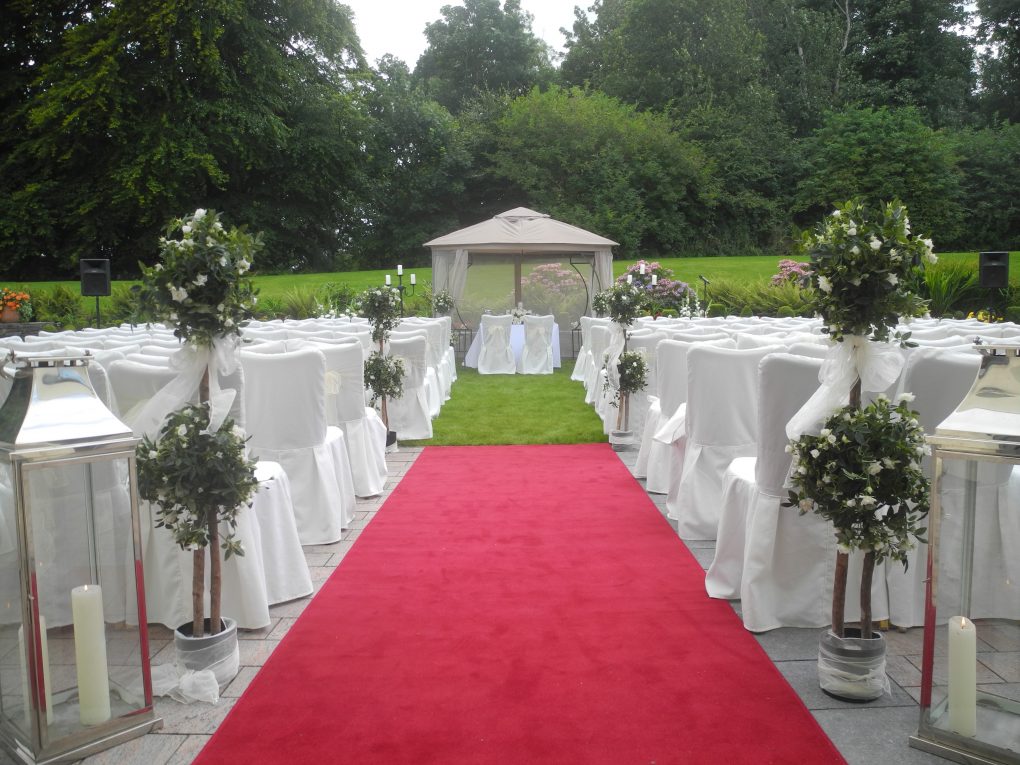 Nestled at the heart of a peaceful island and surrounded by gorgeous scenery, the naturally beautiful Fota Island Resort lies in the heart of a 780-acre estate, which is included in the Inventory of Outstanding Landscapes in Ireland. A picturesque wedding venue, Fota Island Resort is home to avenues lined with magnificent oaks and sycamores, which meet the visitor at the gates of Fota Island Resort and lead them through this tranquil retreat. The natural scenery make the perfect spot for an outdoor ceremony or drinks reception, surrounded by luscious greenery and lakeside beauty and serenity.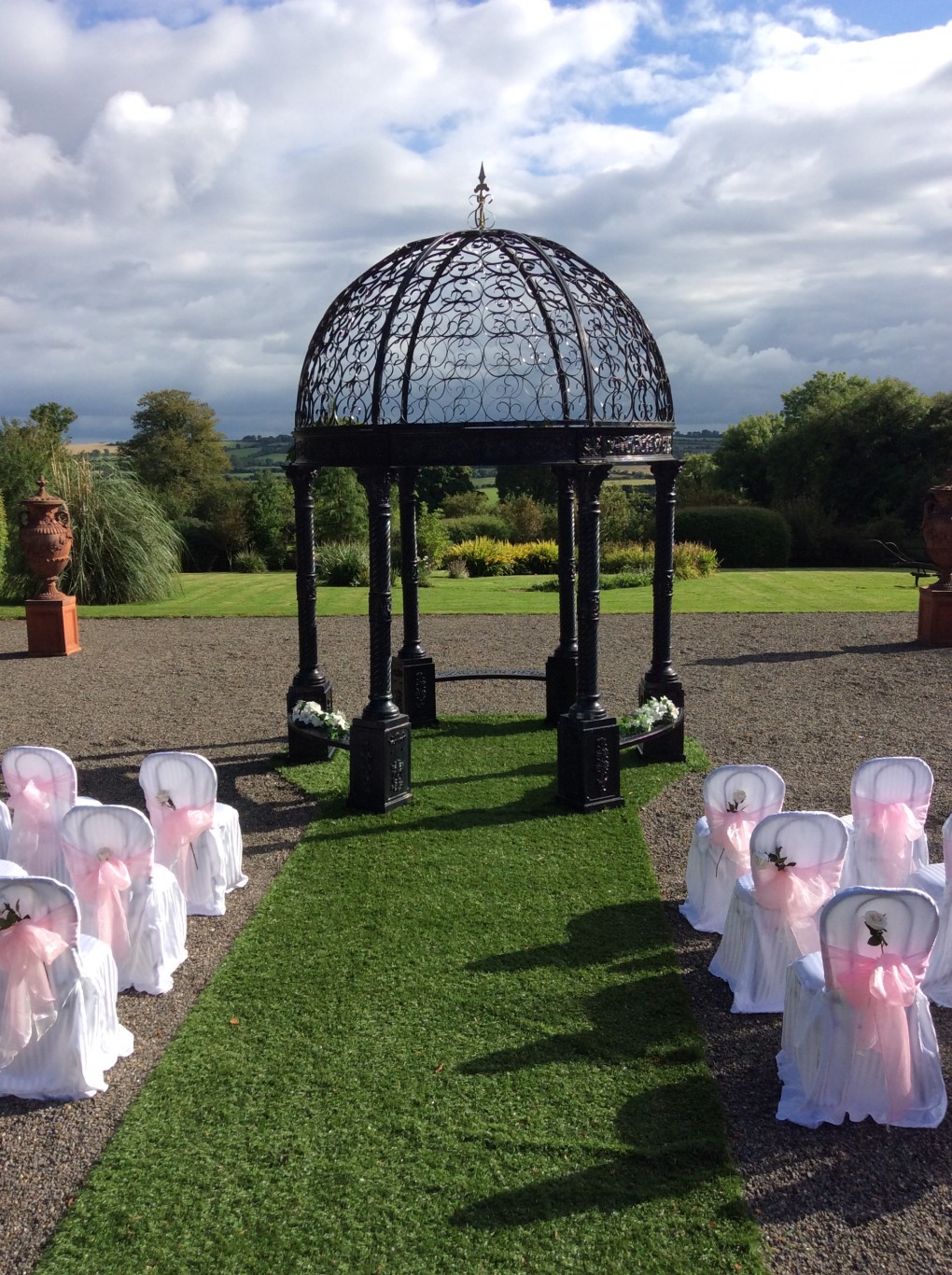 Located in the stunning Boyne Valley, Glebe House Dowth is a beautiful country house wedding venue. An outdoor wedding ceremony or blessing is a lovely option at Glebe House. It is very romantic and provides lots of opportunities for stunning photos. With flowers in bloom and lush green lawns, Mother Nature practically does the venue dressing for you! Getting married outside is a great opportunity for garden themes or simply a chilled out drinks reception in the open air. We also offer the option of just having your wedding ceremony or blessing with us.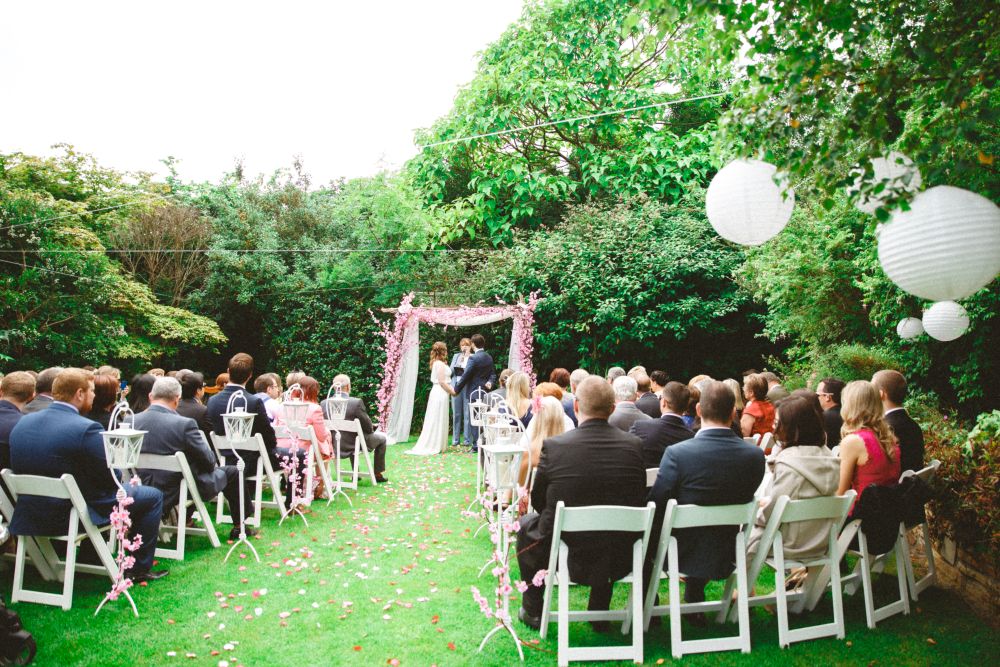 The multi-award winning Glenview Hotel, set in the majestic Glen of the Downs in Wicklow, is the ideal location for your outdoor ceremony or drinks reception.  You will be spoilt for choice with several areas in their sheltered gardens to choose from. The mature grounds fall beneath a canopy of trees.  A photographer's dream, the winding secret garden reveals a new surprise around each corner.  Rose banks, flowerbeds, soothing water features and striking garden statues will provide the perfect backdrop for your wedding.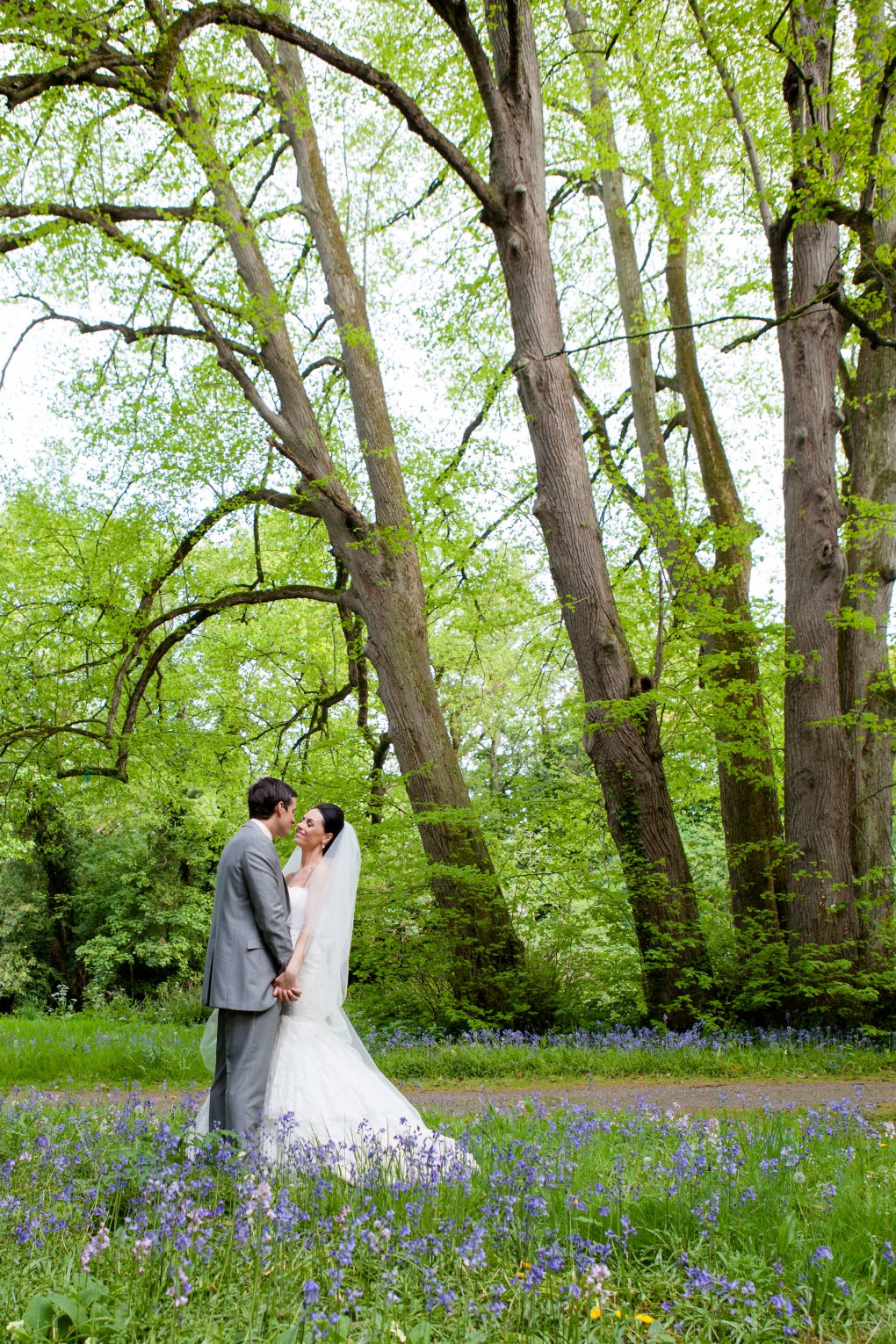 A romantic, historic, Irish country house set on 550 acres of lush Kildare countryside, The K Club will deliver only the highest standards on your wedding day. With a beautiful terrace overlooking the 18th green and lake of The Smurfit Course, the Legacy Suite is a stunning location for your reception. Endless photo opportunities will capture your wedding day forever. From intimate photographs of you both on a boat trip along the Liffey to group photographs by the water fountain. The white walkway bridge over the Liffey is also a special place for your photographs opportunities & the rolling gardens & woodlands are also available for you both to use at leisure on your wedding day.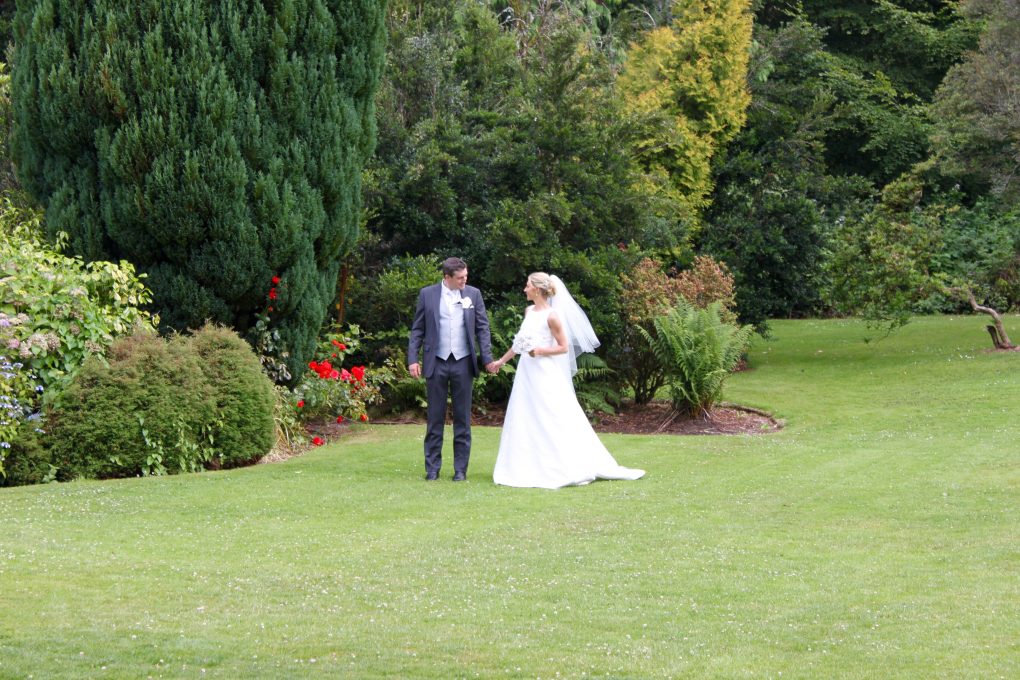 For the most dramatic receptions, the Orangery is a romantic and enchanting setting. Draped with blossoms, vines and twinkling fairy lights, it is discreet and decadent. With glass frontage onto the 300-year-old listed gardens, the Orangery is an extension of the gardens, perfect for an outdoor wedding. For couples seeking a breathtakingly beautiful setting, with a sense of the eclectic, this enchanting space will be relaxed, indulgent and magical, somewhere you won't want to leave. Nestled in the 14 acres are stunning backdrops of natural landscape, ideal for capturing those photographs that will be treasured for a lifetime.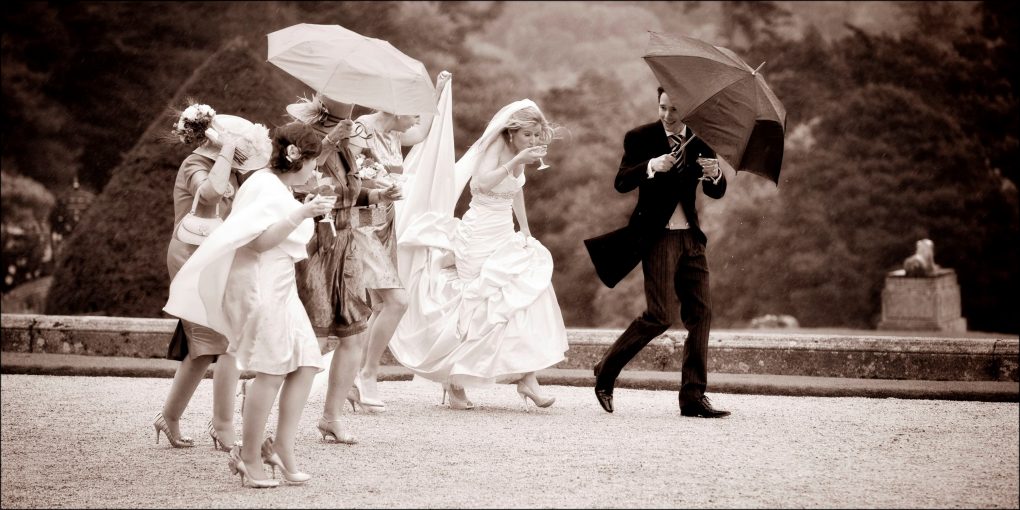 The 5-star Powerscourt Hotel Resort & Spa offers a host of venues for your special day.  Step back in time with a historic wedding at Powerscourt House, just a two-minute stroll from the hotel along the wooded avenue. This historic Palladian mansion and its famous gardens is dramatic and powerfully romantic. After saying 'I do,' capture lasting memories while exploring the 47 acres of formal gardens, including the Japanese Gardens and the Pepperpot Tower. Your guests will be in awe as they enjoy a drinks reception overlooking the sculpted gardens and the Great Sugar Loaf Mountain. Upstairs, the striking Georgian ballroom makes an elegant venue for your sumptuous wedding feast, while the adjoining Garden View rooms offer you and your guests a breath-taking panoramic view of the Wicklow Mountains and manicured lawns.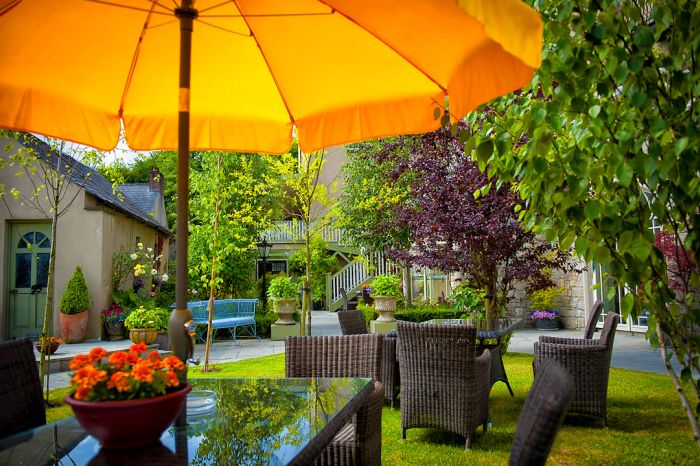 The Step House Hotel is a four star boutique hotel, located in the picturesque village of Borris, Co. Carlow at the foot of the Mount Leinster and the Blackstairs Mountains. Beautifully crafted French arched doors lead out onto the landscaped garden with Mount Leinster and the Blackstairs Mountains peering in the distance. This idyllic country setting with its relaxed yet elegant function room, exceptional cuisine and traditional hospitality will leave friends and family with memories to treasure forever and make for the perfect setting for a luscious garden wedding.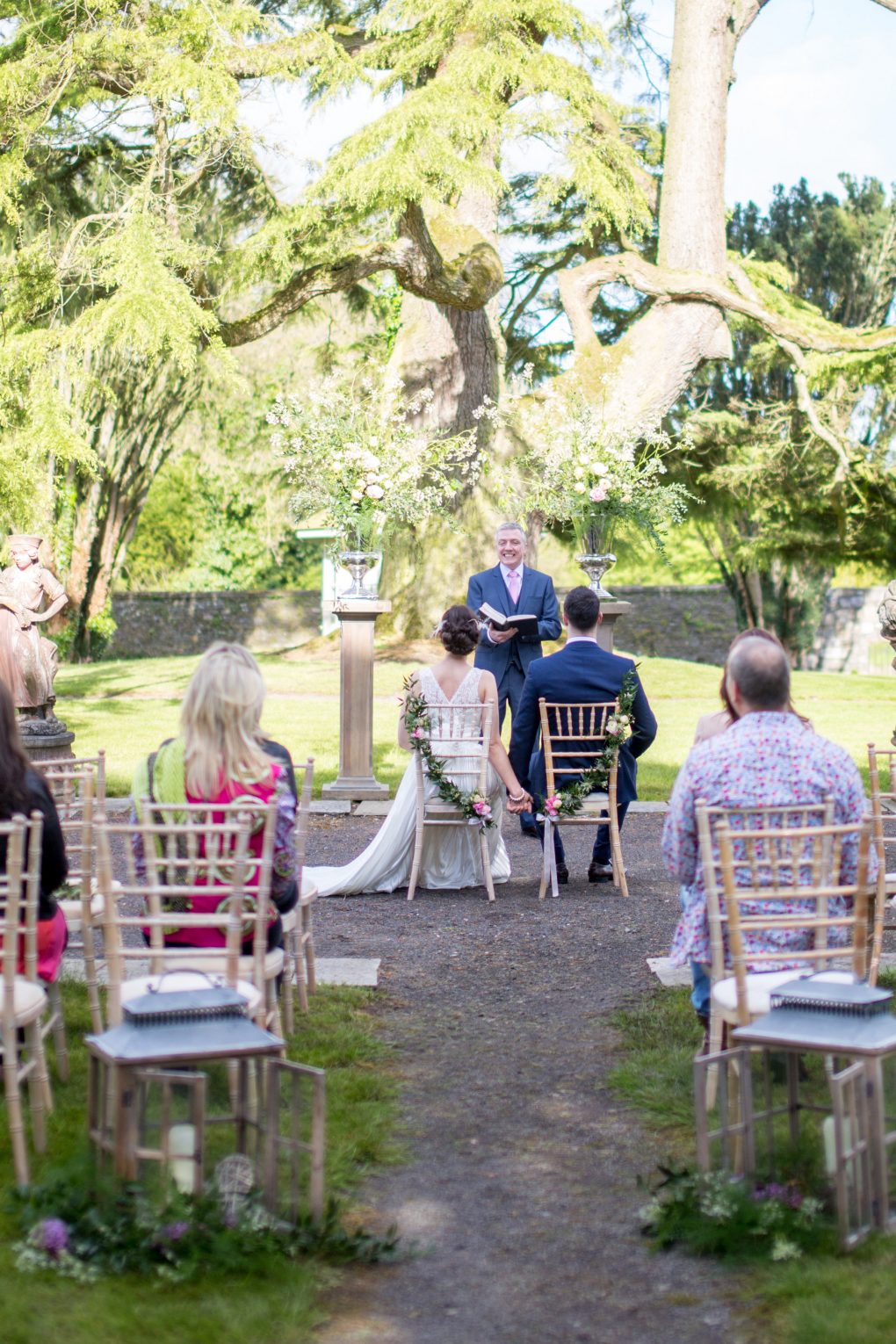 Outdoor weddings are becoming more and more popular at Tankardstown. Couples can have choose to have their ceremony in the Georgian walled garden, with lots of greenery and tall Yew trees, which provide a spectacular backdrop for photographs. Piped music through the trees, creates a relaxed atmosphere for guests as they await the couple, who can face rolling hills and woodland complete with a stone folly, or a quaint Summerhouse and four stone statues. Alternatively, some couples opt to marry under the Cedar of Lebanon Tree just a few metres from the front door of Tankardstown.  This provides the perfect base for the chairs to be set around, whilst a vast expanse of lawn provides infinite space for a larger wedding party.