We know the temperamental Irish weather doesn't always allow for outdoor celebrations, but we do get some stunning days, and if you're having a wedding any time between April and September there's a strong chance you could get a stunningly gorgeous day. There are plenty of places you have the option of having part of your wedding outdoors. The Glenview Hotel has stunning gardens for outdoor celebrations and have shared their top tips for having an outdoor wedding.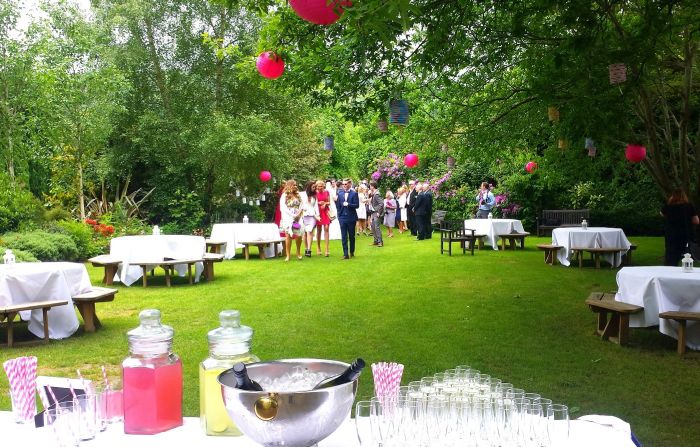 Have a backup plan
Choose an indoor-outdoor location. In Ireland, there are no guarantees with the weather, even in the height of summer, so it's always a good idea to have a backup plan for every part of your wedding that you plan on having outdoors. Choose a venue that offers both outdoor and indoor options. The Glenview Hotel has gardens perfect for ceremonies and drinks receptions and a beautiful ballroom which opens to a lovely terrace overlooking the gardens.
Garden games
An outdoor wedding opens up a whole new realm of potential entertainment for your guests. Hire a couple of lawn games, from giant Jenga and Connect Four to croquet and table tennis. It's fun and perfect for keeping your guests busy and entertained during the drinks reception, while the bride party are off having their pictures taken.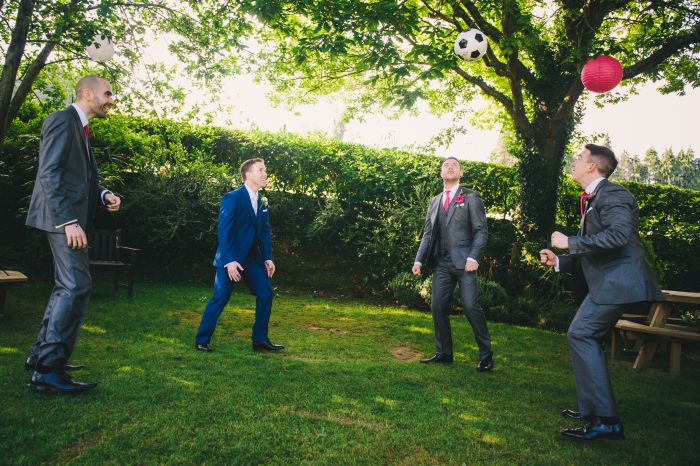 Hanging décor
It is easy and inexpensive, yet has a fantastic effect. It's a big bonus having trees around the ceremony and reception. Use paper hanging lanterns in different shades and sizes or fabric streamers to match your colour theme and brighten up the garden. Suspended glass bottles and jars with florals work wonderful for a more chic look. For a romantic look, try hanging upside down umbrellas -the more colourful the better.
Signs
Signs with directions and favourite quotes are a great way to personalise your reception. Have instructional ones for your guests, or directional ones to let them know where to go, or just decorate the whole garden with quirky signs and quotes. Take a look at some of our favourite outdoor wedding signs for inspiration.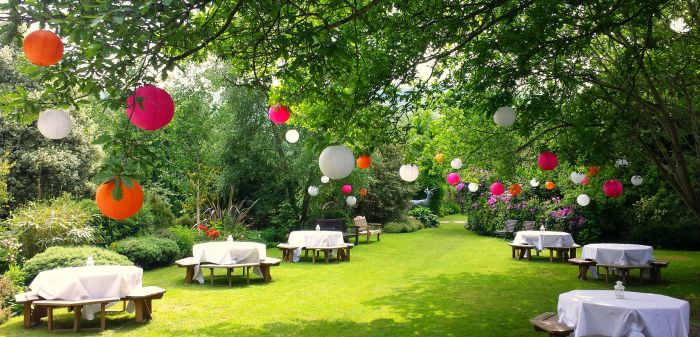 Comfortable seating
For your ceremony and drinks reception use bales of hay covered with colourful blankets or cushions instead of chairs. Your guests will be sitting for long enough, and if they're outdoors it's best to have them sitting comfortably.
Wedding favours
Give your outdoor wedding an outdoor theme with practical favours that your guests will be grateful for on the day. Provide baskets with mini suncream bottles, sunglasses or flip-flops. You could also design double-duty fans that also serve as programmes for your ceremony.
Provide live music
Of course live music is always an important consideration for any wedding, but you can turn your gorgeous outdoor wedding into an outdoor concert with a decent live band.
Display your drinks
Particularly if you're having cocktails, there are plenty of ways you can effectively have your drinks on display in a creative way and add them to the décor of your outdoor wedding. Think of fruity summer cocktails to add to the effect.
Hire an ice cream chart
Another creative way to keep your guests busy at your gorgeous outdoor wedding, nothing says summer quite like an ice-cream cart! Outside of that, there are plenty of other outdoor food cart options for you to choose from.
Tell guests it's an outdoor weddding
Do mention in your invitations that you are planning an outdoor ceremony and reception. This way your guests can properly plan their outfit choices, hairstyles and footwear.
- Alina McClelland of Glenview Hotel