While every couple and every photographer is different, not to mention every wedding is unique in its own way, we can't help but notice some photos that are always in the group for the simple reason that they are good shots. What album would be complete without the bride getting ready, or the groom's first glance? So we've compiled the ultimate checklist for photos to get on your big day. Pick and choose as you see fit. Note: Your photographer might be magic but they can't be in two places at once so consider this when thinking about what photographs you want – you might need two photographers.

Pre-ceremony prep photography
Shot of the wedding invitation
The dress hanging up.
The bride getting her make up done
The bridesmaids or mother of the bride helping her get ready.
Bride leaving the house/getting into the car
The groom getting ready with best men
Groom straightening his tie
Close up of the bride holding her bouquet
Shots of the rings
Family shots (bride/groom with parents, family and groomsmen or bridesmaids)

Ceremony photography
Guests arriving
Shot of the programme
Shots of groom and groomsmen outside
Groom and groomsmen standing in place
Bride arriving in the car/getting out of the car
Bride with bridesmaids outside
Bride walking in with father/mother
Groom facing forward as his bride approaches
Groom's first look
Father/mother giving bride away
Exchanging vows
Exchanging rings
Lighting the candle
First kiss as husband and wife
Signing the register
Walking down the aisle
Greeting guests outside
Shots of the whole wedding party
Shots of the newlyweds
Shots of the newlyweds with parents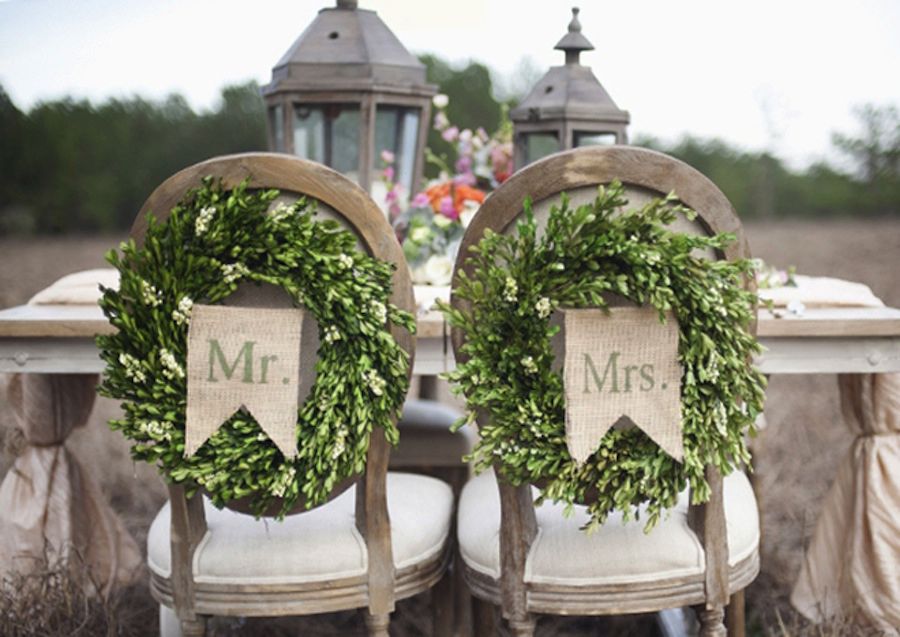 Reception photography
Various décor details
Wedding cake
Bride and groom arriving
Various shots of bridal party and family (presumably the place for "official" wedding photos has been chosen already and you'll know what combinations of the wedding party and your family you will want)
Speeches
Cutting the cake
First dance
Bride dance with father
Band
Guests dancing
Bouquet toss (if applicable)
Image Credits: Bride getting ready: popularphotographybiz.com | Groom getting ready: Rebekah Hoyt Photography |Dress hanging up: Thomas Stewart Photography | Bridal bouquet: Brittany Mahood Photography | Bride with father: Sarah Pearce Photography

Bride walking up the aisle: Helen Maybanks Photography | Exchanging rings: Katie Day Photography | First kiss: LT Photography | Walking down the aisle: dexknows.com
Chairs: Belle the Magazine | Groom speech: nottingham-wedding-photographer.com | First dance: JLM Weddings | Cake: Cake Chooser