It isn't just about what you wear to your wedding, or what cake you order. How you decorate your tables can really set the tone for your wedding, and today we're looking at gorgeous inspiration for summer wedding tablescapes, with both flower arrangements and centrepieces.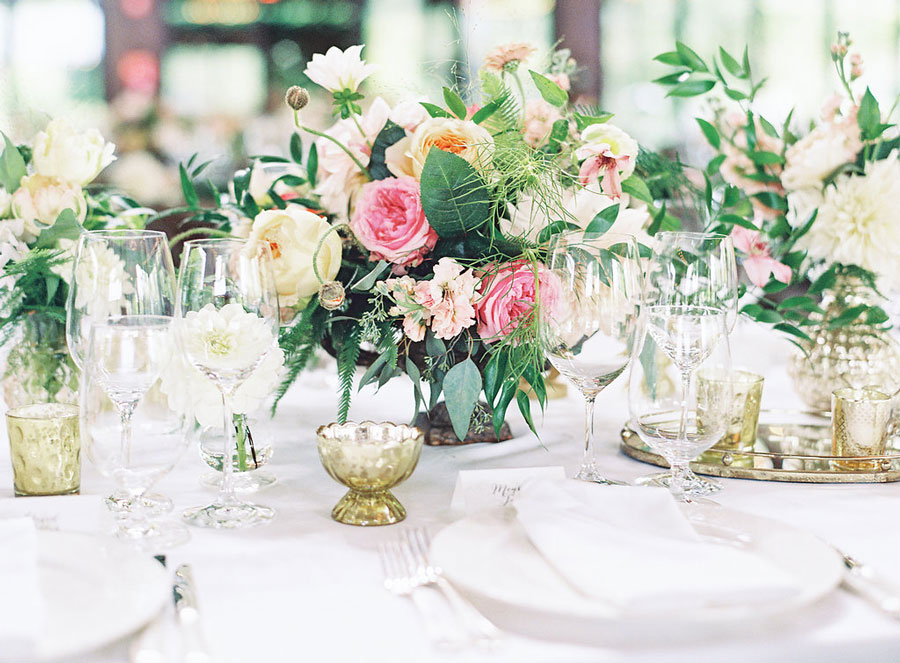 With a gorgeous mixture of brightly coloured florals, summer fruits, and pastel birdcages, we're confident you'll find the perfect way to dress your table for a summer wedding.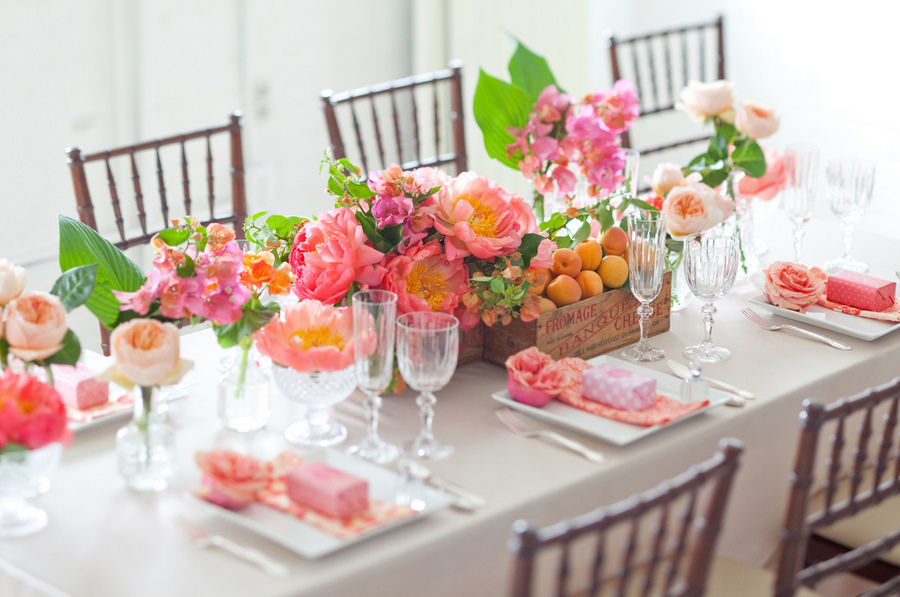 Feel free to get as creative as you want when it comes to your tablescapes. This is where your guests will get really up close and personal with your choice of décor, and not only that but they'll be sitting around in a circle with your tablescape in the centre for about two hours over a meal so you want it to reflect something personal as well as something beautiful.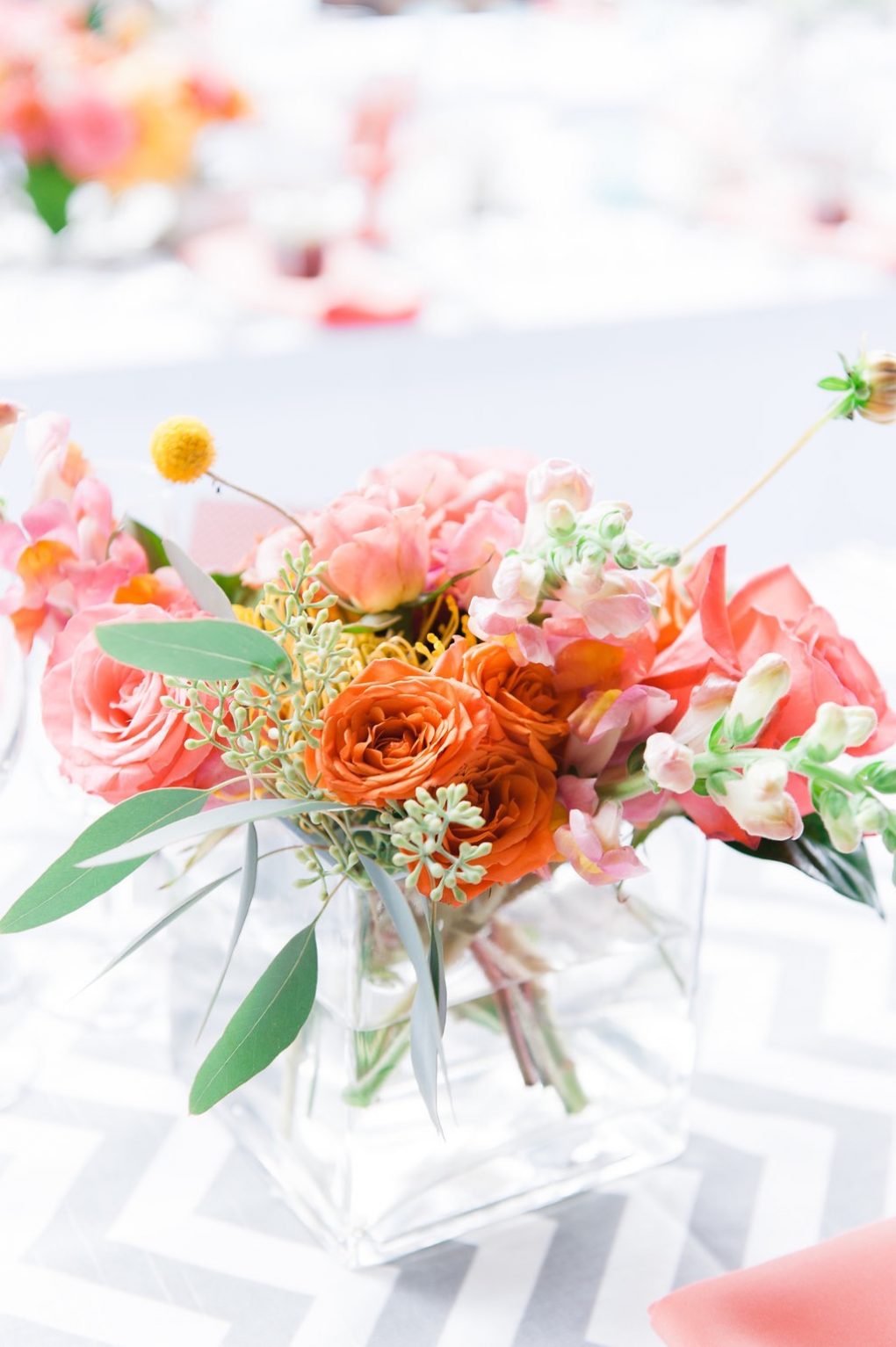 Advertisement
There are plenty of centrepiece choices and table numbers that can incorporate your personal taste, from stacks of books, to tables named after the countries you've visited, but this will all be decorated with a little something extra too. Whether you're opting for rustic mason jars or luxury vases, make sure you add bright florals that match your colour scheme.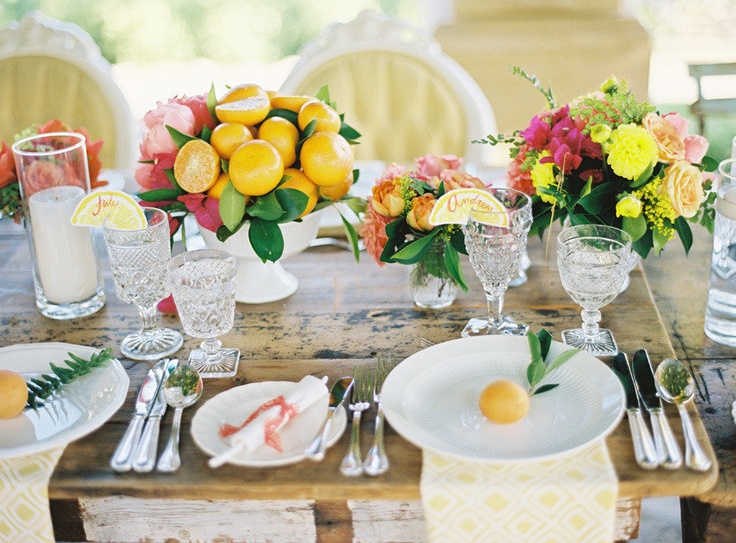 Of course if you're going for a totally different feel you don't have to opt for flowers at all. You can always choose summer fruits to really give it a tropical feel, or perhaps you might decide to skip the flowers in favour of a vintage birdcage or some gorgeous lanterns.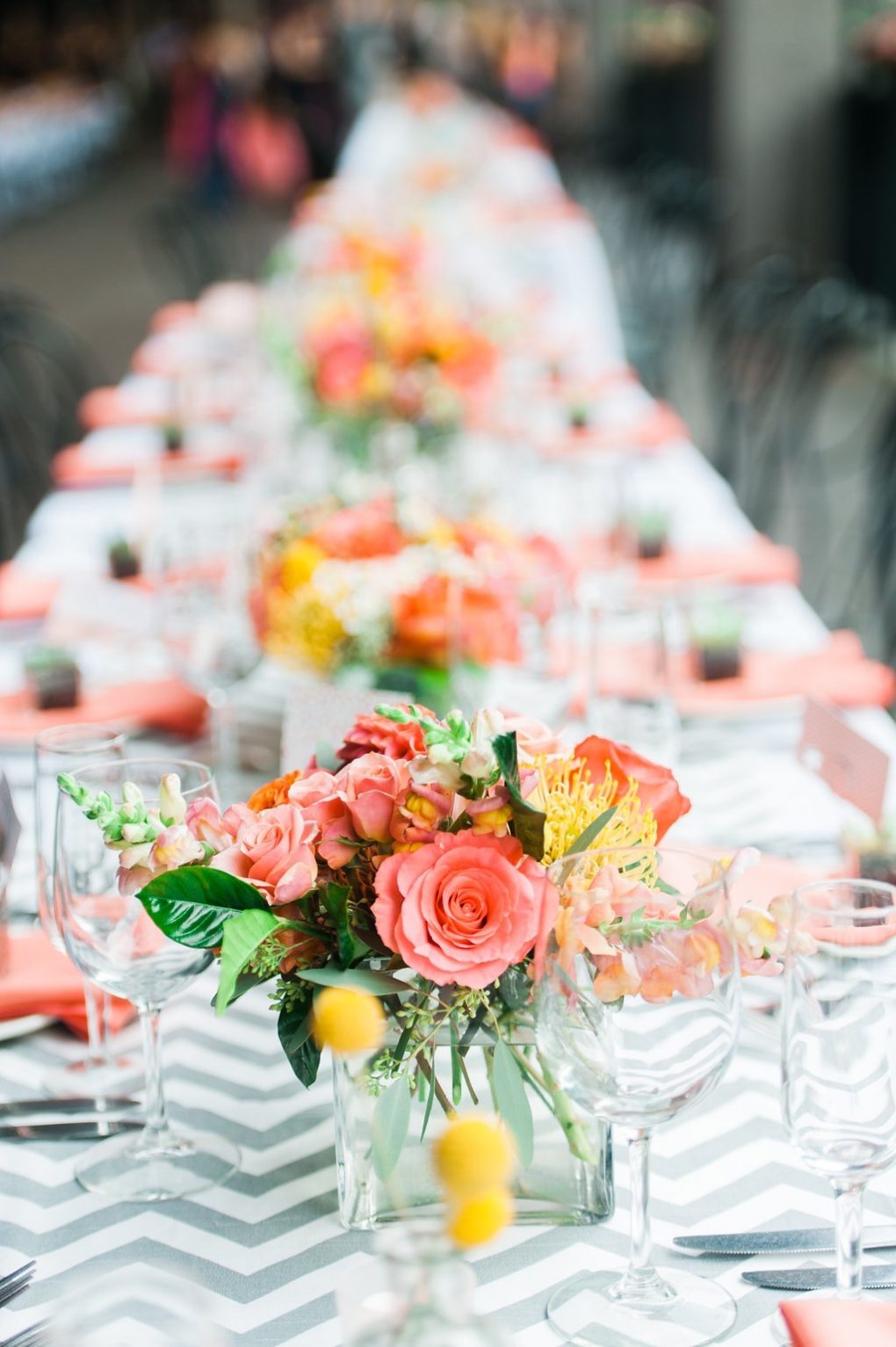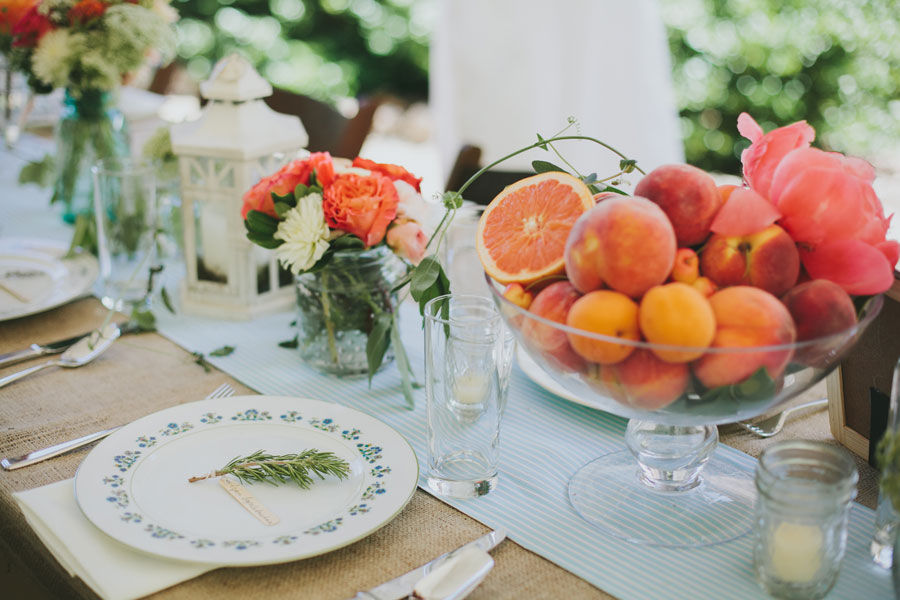 Whatever your choice of tablescape, make sure it reflects the season, your wedding style and your personal taste. Because while you might see the perfect arrangement at someone else's wedding that could wow your guests, there's no point in choosing it if it was meant to suit a winter wedding while yours is in the height of summer.
- Jenny Darmody
Advertisement
Image credits: Greenery: Natalie Watson Photography | Orange table setting: California Home & Design | Flowers: Life In Bloom | Bright table: Artistrie Co. | Peaches: Angela Cox Photography