Everyone wants their wedding to be special and unique to them. Thankfully, there are so many elements you can express yourself in, even in your table décor at the reception. You probably spent a significant amount of time completing your seating plan to perfection, but that doesn't mean you can't make your table plan fun. After all, they don't have to simply sit at table 1, 2, 3…
Places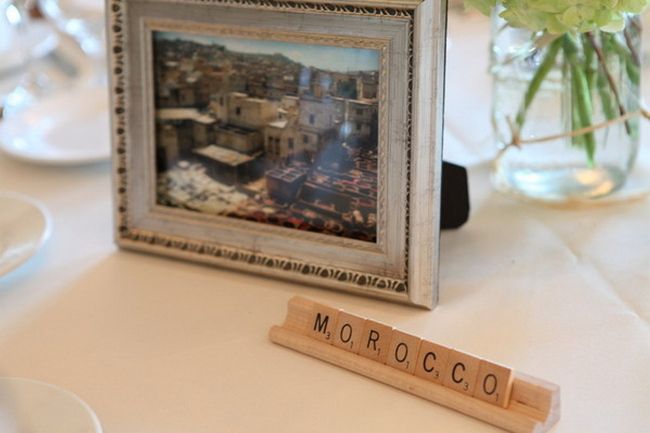 Are you the jet-setting type of couple? Or do you have dreams of travelling the world once you tie the knot? Consider naming your tables after countries or places you'd like to visit or have already visited. Alternatively, you can use special places closer to home as your table names. The address of your first apartment, your favourite bar, the restaurant you had your first date in or maybe the office you both worked in when you met can all be places of significance that can become your wedding tables.
Favourites
Advertisement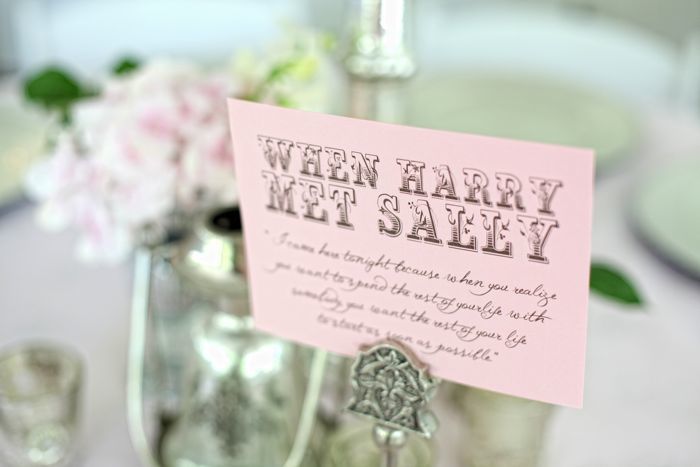 Music buffs? Film addicts? Book lovers? Name your wedding tables after your favourite bands, movies, books or even comic book heroes. Whatever your passions are both separately and as a couple can be used to name your tables. You might even come up with shared favourites from movies you saw together or bands you went to see together. Get creative; you can even put a little note on each table explaining your favourites to help them learn a little more about them.
Songs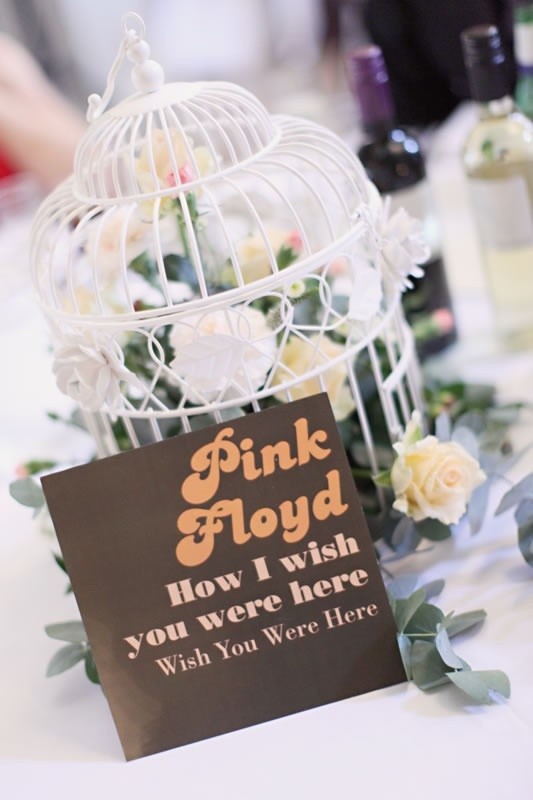 Maybe you already have that one song that means the world to you both picked out as your first dance, but if music is a big part of your relationship, you might not want to pick just one. Introduce the soundtrack of your relationship to your guests in the form of your table names. Give each table the name of a song that is significant to your relationship. The full soundtrack might even be the perfect wedding favour to send them home with.
Dates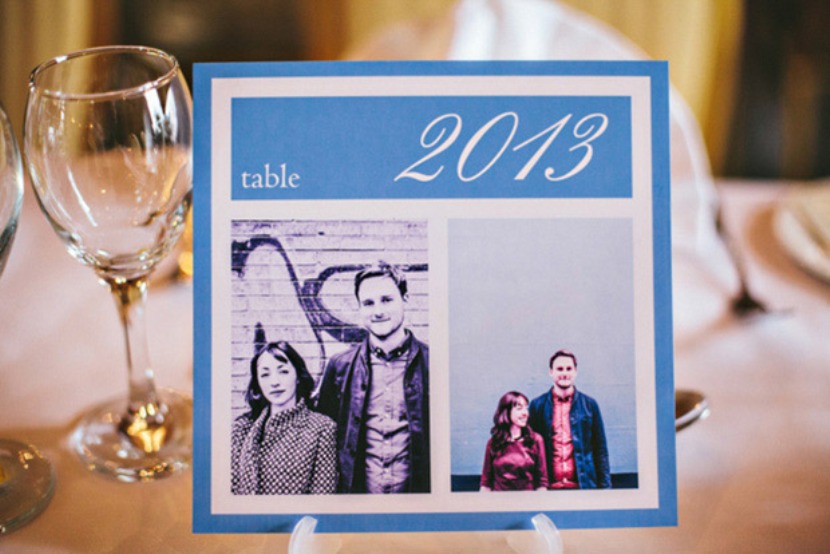 Advertisement
It doesn't just have to be names - you can still use table numbers without making them boring. Opt for significant dates in your relationship. Name one table April 20th because it's your anniversary. Name another two, your birthdays. Give one table the date you met, or the day you made your relationship official. What about the date you moved in together or the date of that all-important proposal? This gives your guests another insight into your relationship timeline.
Milestone numbers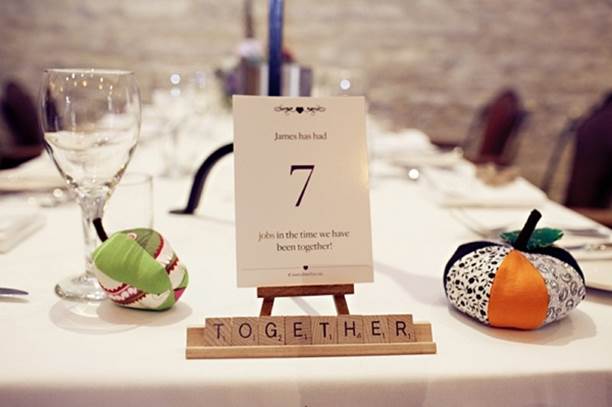 If you don't want to go for dates, get creative with your significant numbers. How many dates did you go on before you made it official? How many jobs did you both have during the course of your relationship? What was the number of your first home together? What age were you both when you met? How many years have you been together? You can get as imaginative as you want so there's no worries about running out of ideas, even if you have a big wedding.
- Jenny Darmody
Image credits: Travel table name: Bryan Swisher Photography | Film table names: The Photographix | Year: Campbell Photography | Milestone number: Jo Hastings Photography