Being a bridesmaid is a great honour but it's also hard work and is not without its struggles. Don't get overexcited about putting on a pretty dress and getting your hair and make-up done without considering the responsibilities that come with it. There are plenty of struggles brides have to go through in the run up to their wedding, but there are also plenty of struggles that only bridesmaids will understand.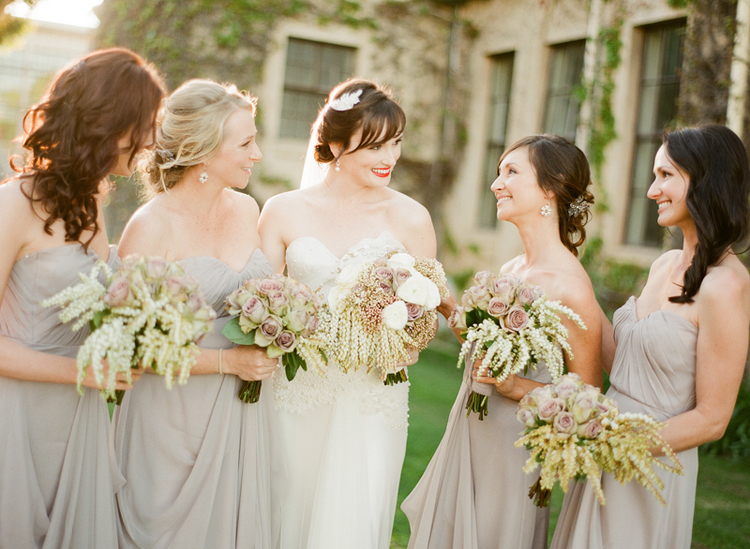 Welcome to Pinterest
Most of you are probably on Pinterest, and many might have that board of wedding ideas whether we're engaged or not. But until you are a bridesmaid, you have not experienced Pinterest quite like this. And if you've never darkened the login page with your presence, then you're in for a bigger surprise. You'll be overcome with notifications about new pins, shared boards and a bride's muddled opinions about what she wants with all the confusion of "So, I saw this idea on Pinterest…" Not to mention all the DIY you're going to inevitably have to help with. If you want to get ahead of the Pinterest demands, here are our top ten Pinterest boards you should be following.
No free time
Goodbye weekends, they're now taken up with wedding plans, dress shopping, wedding fairs and wedding detail crafting. We've said plenty of times that brides should be mindful of taking up their bridesmaids' entire lives, but that doesn't mean they'll listen. Besides, you should allow for a certain amount of your weekends to be taken up with the various tasks, responsibilities and bridesmaid duties in the run up to the wedding. But don't worry, because another part of your free time will be spent celebrating.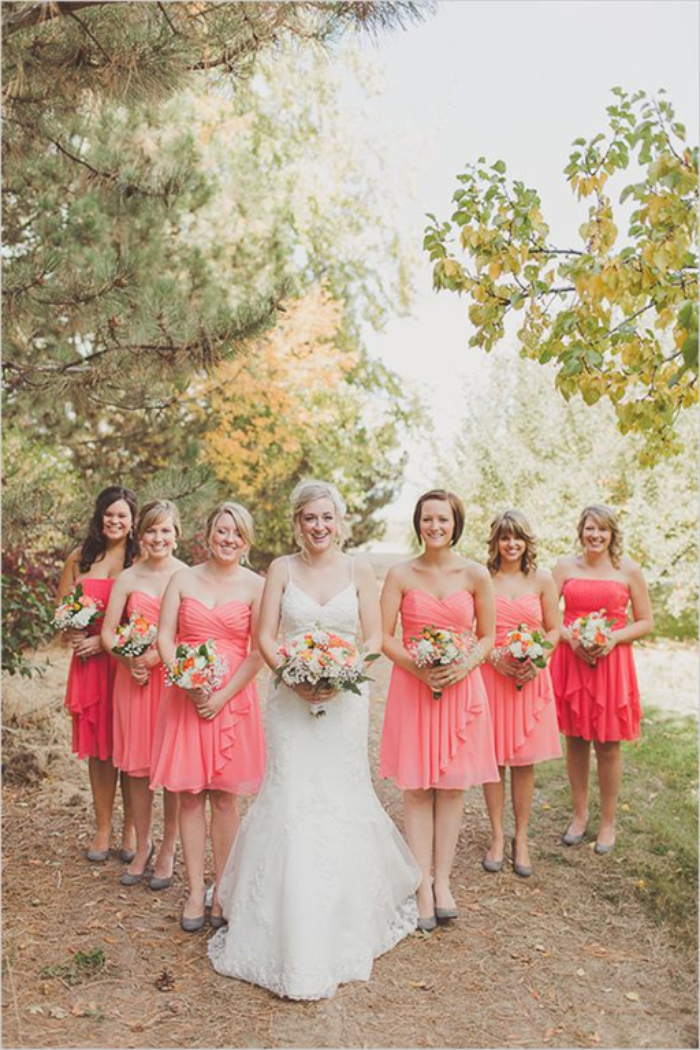 Being broke
Even when your dresses are paid for, or the couple opt to pay for your accommodation, being a bridesmaid will still leave your wallet fairly worse for wear by the end. Aside from the amount you would normally spend on drinks at the wedding, you also have to think about footing the bill for the hen party, paying for the bride, and any other extras you have to buy for the day. Not to mention the fact that not all bridesmaids get their dress paid for and even fewer get their accommodation paid for.
Dress woes
Speaking of dresses, there's a chance you won't be overly happy with your dress, and you can only express so much opinion when it comes to the dress. Yes, bride etiquette dictates that she should ask for your opinions and get a feel for a general style or colour that you like, or at least anything in particular you have an aversion to. However, some brides have a very set idea about what they want their bridesmaids to wear and sometimes you just have to grin and bear it.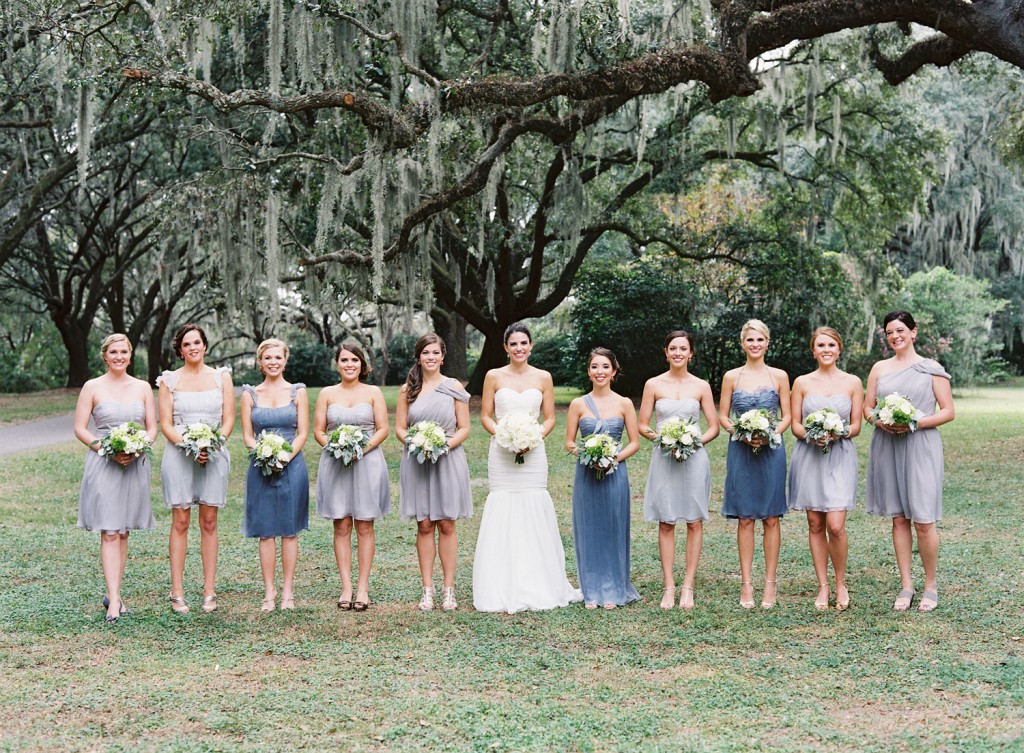 Bridesmaid drama
We hate to say it but sometimes drama is inevitable when it comes to a group of girls, especially if said group of girls have been thrown together with nothing in common but the bride. Of course, sometimes that's for the best, but you should prepare yourselves for battles for power, bridesmaids who aren't as helpful as they should be, or bridesmaids who take it upon themselves to decide on the style of the hen party without consulting anyone else.
Hen party stress
The hen party is not going to be as fun to organise as it sounds. The actual party will be fun once it's organised but the planning process can be a massive headache for the chief bridesmaid. You have to decide what the bride likes and what she doesn't want without letting her get too involved in the planning. You also have to pick the right time to do it, make sure it's age-appropriate for everyone attending and make sure everyone is free. Not to mention the thoughts of trying to keep the price down as much as possible so everyone can afford to go. We can help you plan the perfect hen with these essential dos and don'ts.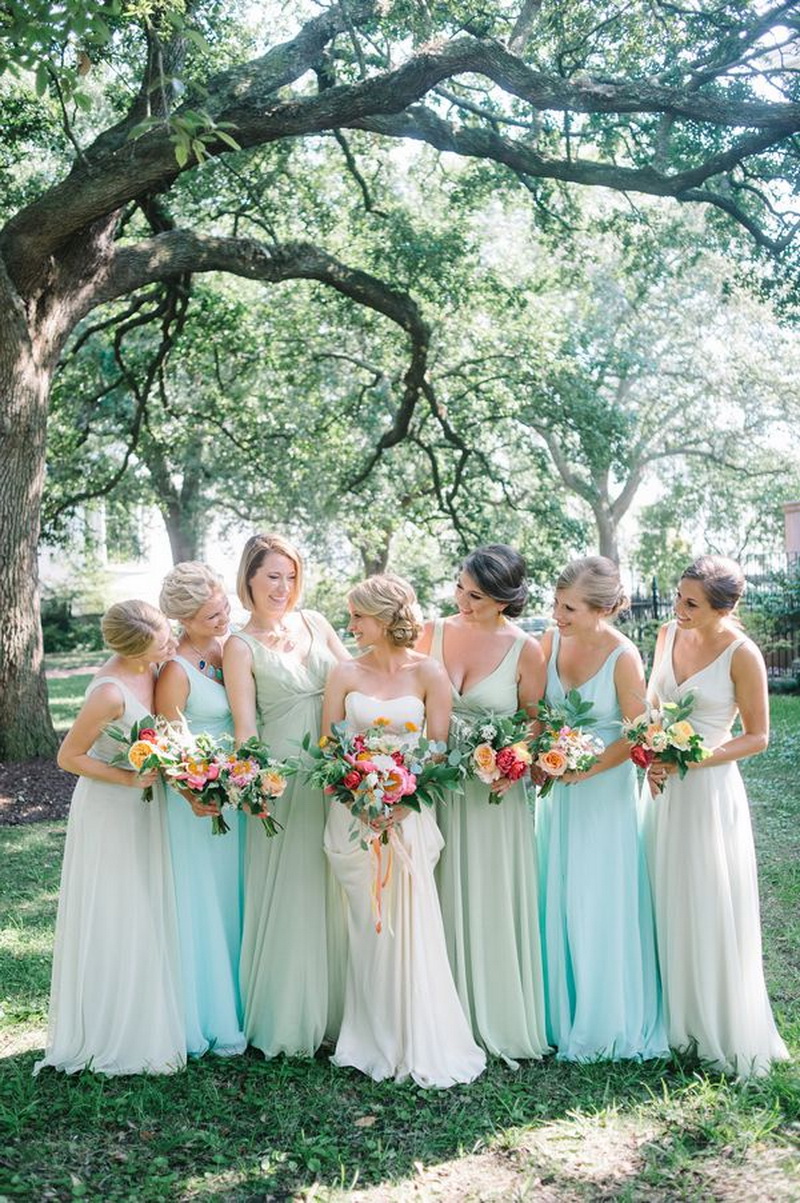 Dealing with bridezilla
Sometimes bridezilla is out of line and sometimes she's necessary. Either way, as a bridesmaid, you're going to have to calm her down. It's one of the unwritten rule of bridesmaid responsibilities and it's not one to be taken lightly. Bridezillas can range from anywhere between, having a mini freak out when there's a delay in the dress being ready to a full on rager that the hen party didn't have the cake she wanted. It can go anywhere from understandable to ridiculous, and you might not have to deal with one at all, but it's something you should keep an eye out for.
Dreading the aisle walk
Every bridesmaid feels this at some point. They spend weeks getting the bride ready for the wedding day itself and then they remember that they have to walk up the aisle too. Granted the pressure isn't as high, it's not your day after all, but the aisle walk can still be a daunting task and it might feel like a very long minute when you're concentrating on smiling, not walking too fast and not tripping over your dress. Don't worry, just take three deep breaths and take your time.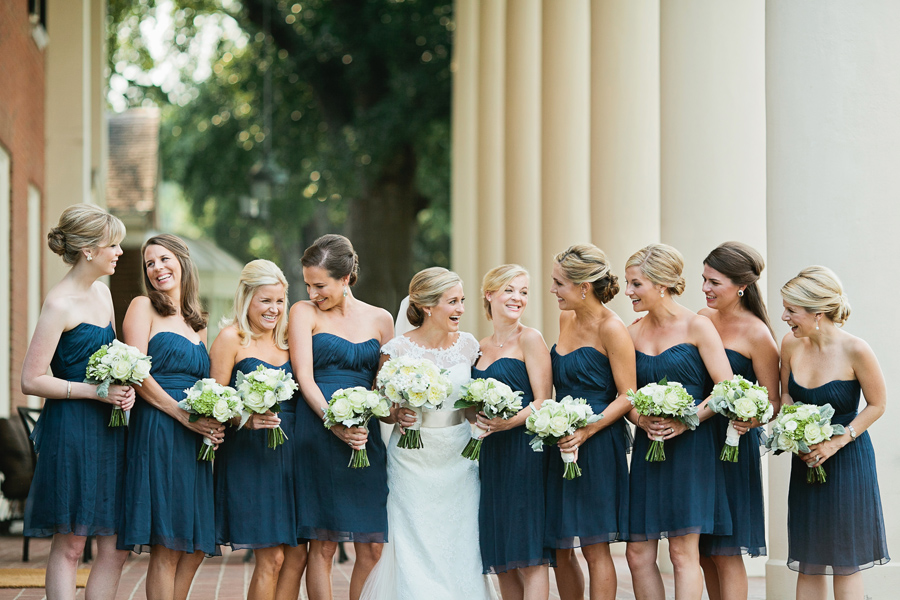 Working on the day
Bridesmaids always have to deal with the fact that the wedding isn't simply a day for them to relax and have a good time. There's that too, but you do have a job (or several) to do while the day is going on and sometimes that means you're one of the last to get to tuck into the canapés or pick up a glass of prosecco. But as the day winds down, your jobs will lessen and you will be able to have a good time, have a few drinks and dance the night away.
"Always the bridesmaid" jokes
They're inevitable. Most bridesmaids are not already married and if you've ever had the joy of being a bridesmaid on more than one occasion, then this is going to really start to annoy you. A combination of 'you'll be next' and 'always a bridesmaid' jokes will probably surround your from relatives who think they're much funnier than they are. The best thing you can do is just role with it. With all the stress that came with just being a bridesmaid, are you really ready to be a bride yet anyway?
- Jenny Darmody
Image credits: Beige dresses: Jemma Keech Photography | Pink dresses: Pinterest | Blue dresses: The Bride Link | Turquoise dresses: Aaron & Jillian Photography via Southern Weddings | Navy dresses: Kristyn Hogan