As we put together our new autumn issue of SOCIAL & PERSONAL WEDDINGS, I couldn't help but ponder the changes the wedding industry has undergone in the past 18 months. Baring this in mind, we had a look at the many different ways millennials have updated traditional wedding practices over the years, from fashion to planning and the day itself.
For a peek inside the issue, continue reading and to subscribe, click on the cover below!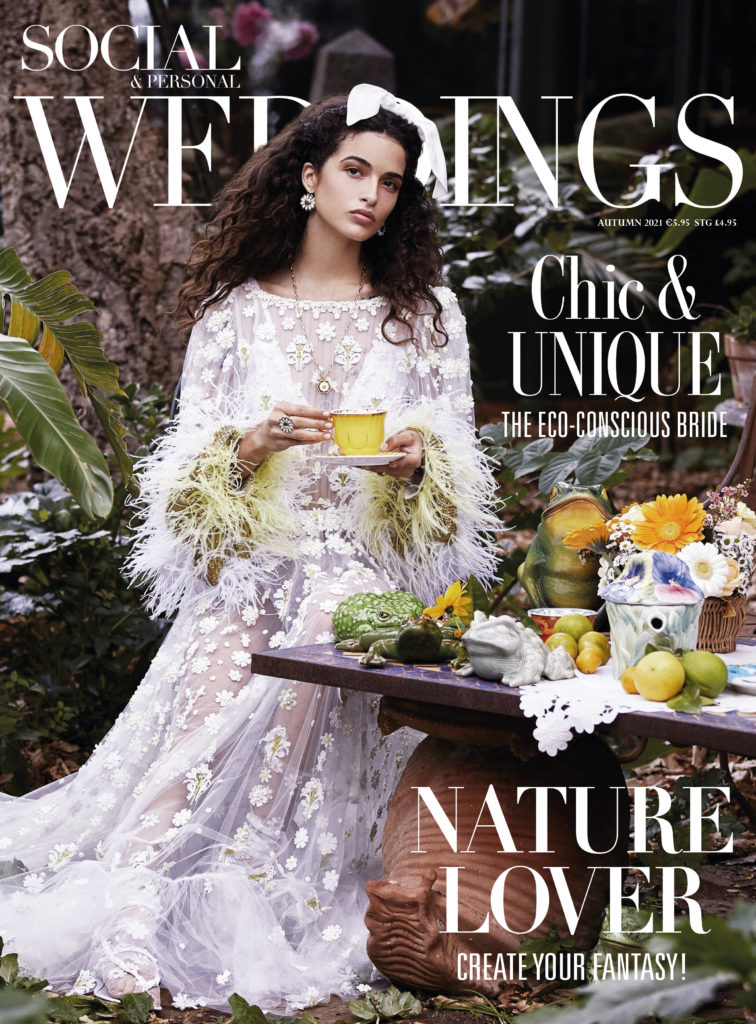 The top priority for so many brides-to-be, familiarise yourself with the latest collections for 2021 and 2022 to help get an idea of your preferred style for when it comes to trying on dresses. With collections from Irish designer Sharon Hoey to French designer Fabienne Alagama and the ethereal new 2022 collection from Berta, there is plenty of food for thought! 
And once you find your dream dress, you want to make sure it fits and flatters you like no other item of clothing you've ever owned. Find out how long the process should take, which questions you should ask and what to look out for. 
With eco-friendly weddings on the rise, Alexandra Desmond explores the route to choosing a sustainable wedding dress. Extending far beyond just the fabrics used in creating the gown, there are countless ways in which you can be more mindful in your purchasing. From choosing something which you can wear again, to donating your dress or perhaps even renting something special, there are many ways to choose an ethical wedding dress without compromising on style. 
And millennials changes to wedding traditions don't stop at just the dress, our autumn issue examines how millennials have revolutionised weddings by discarding and updating certain traditions to better fit with their values and everyday lives. From who pays to the evolution of gift lists and the increasing popularity of civil ceremonies over church ceremonies, see where your nuptials fit into the modern-day updates. 
Wedding planning rarely goes off without the odd hiccup here and there, Emily Money-Coutts tackles the most common issues including overbearing family members, unhelpful bridesmaids and disinterested spouses and advises how to best resolve them. 
Award-winning hairdresser Alan Keville discusses the top trends in bridal hair for 2021, from beachy waves to braided styles. Brush up on his top tips for having your locks in prime condition for your wedding day. 
To have Irelands best bridal magazine delivered right to your doorstep then subscribe!
- Alexandra