Since you want your entertainment to get the party started from the second they walk on the stage, it's vital to get some things straightened out before you book them.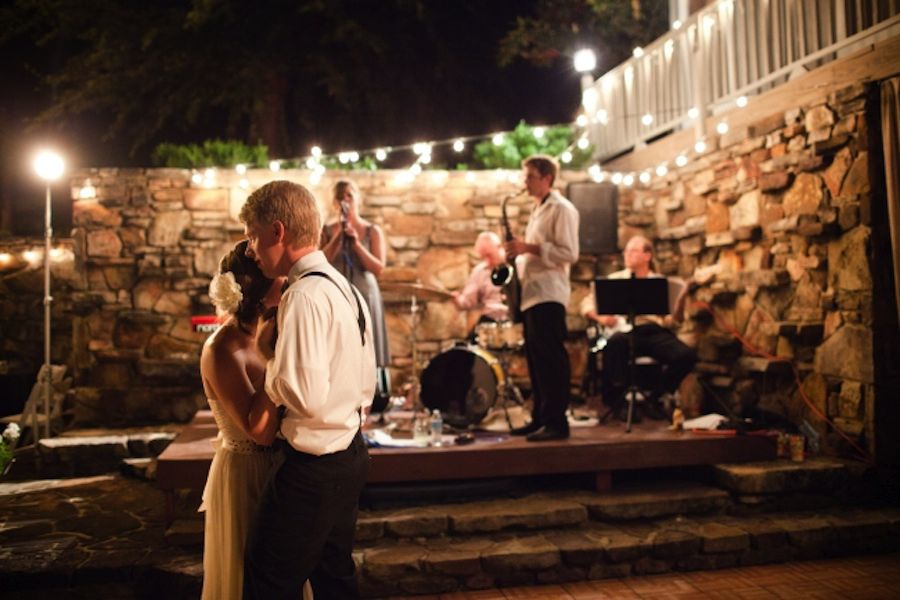 What kind of music do you specialise in?
How long has the band been playing together?
Are you familiar with this venue? Have you ever done an event here before?
What are the overtime charges if my wedding runs later than scheduled?
How much space do you need for the stage?
Does any of the equipment need a special outlet or adaptor?
Will you sing the first dance or play it on a CD?
When and where can we see you perform live before we confirm you as our wedding band?
Will you provide a band and a DJ or do I need to look for each separately?
 Can we be sure the band won't play too loud?
How much time do you need for set up and removal of your instruments and set?
When do you usually start playing and how long do you play for?
Do you have any pre made wedding set lists I could look at?
Will you include an Irish dance? What about some songs for older guests?
How do you motivate the crowd?
How soon into the first dance will you bring in the rest of the bridal party?
Do you allow my guests to sing with you?
What will the band wear while performing?
At the end of the night, what are the chances of you playing one more song?
Image credit: Wedding band: Arkansas Bride | Wedding band rehearsing: The Best Men
-Aoife Bennett