Summer wedding don't have to be all bright colours and pastel tones. Sometimes you might want to mix the bright and vibrant with the dark and deep for contrast. This dramatic colour combination will make your details really pop.
The beautiful contrast between the bright and dark in a navy and lemon wedding make it the perfect colour scheme, not just for summer, but for any season. The yellow can be executed in flowers and accessories to inject summer into the palette. Alternatively, dark navy shoes and other accessories up against sunshine yellow bridesmaids dresses looks equally striking. Navy groomsmen alongside yellow bridesmaids make for particularly stunning pictures.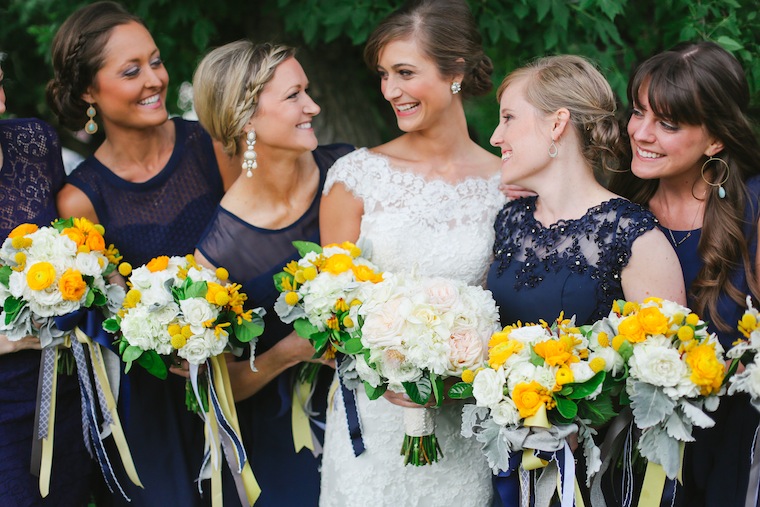 It's good to lighten a navy and lemon wedding with a bit of ivory so that the colours aren't as fierce or overpowering. We also love the idea of having the groomsmen with one colour and the groom as a different one to really make him stand out.
Advertisement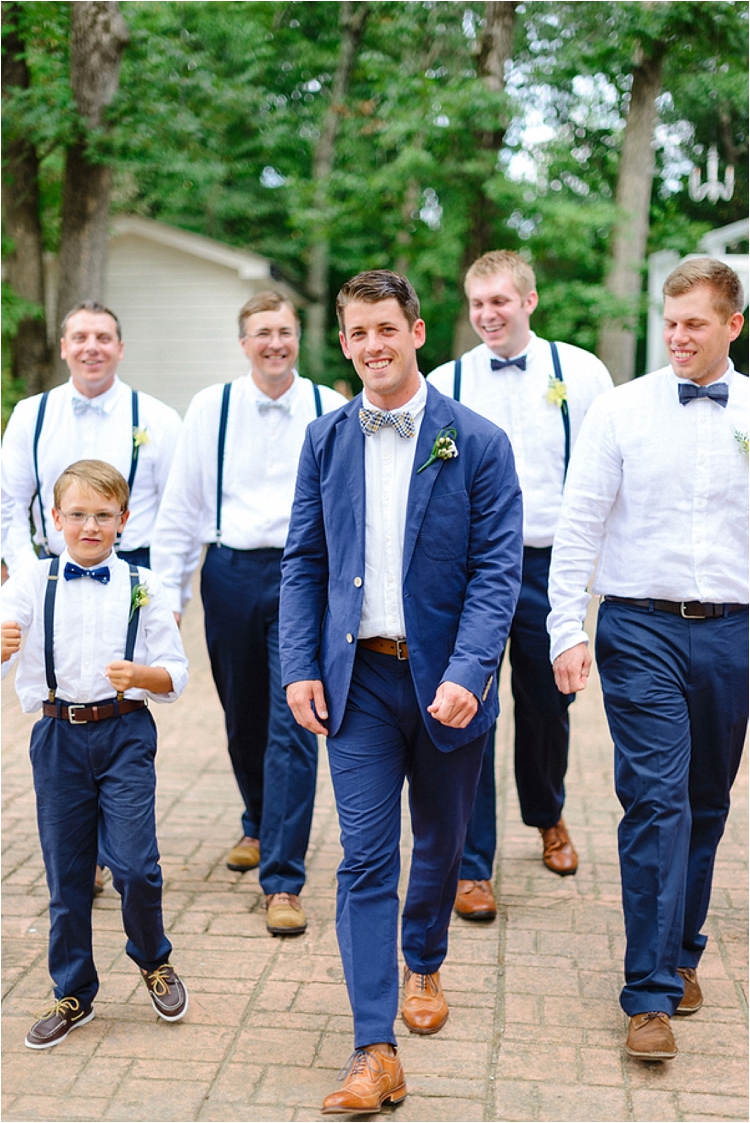 Actual lemons also make this theme easier as they can be used for decoration. If you're considering cocktails, there are plenty of lemon cocktails to think about too.
We love navy ribbons and décor up against bright ivory and sunny yellow. The navy ribbon on this gorgeous wedding cake gives extreme contrast and really makes the cake stand out as a whole.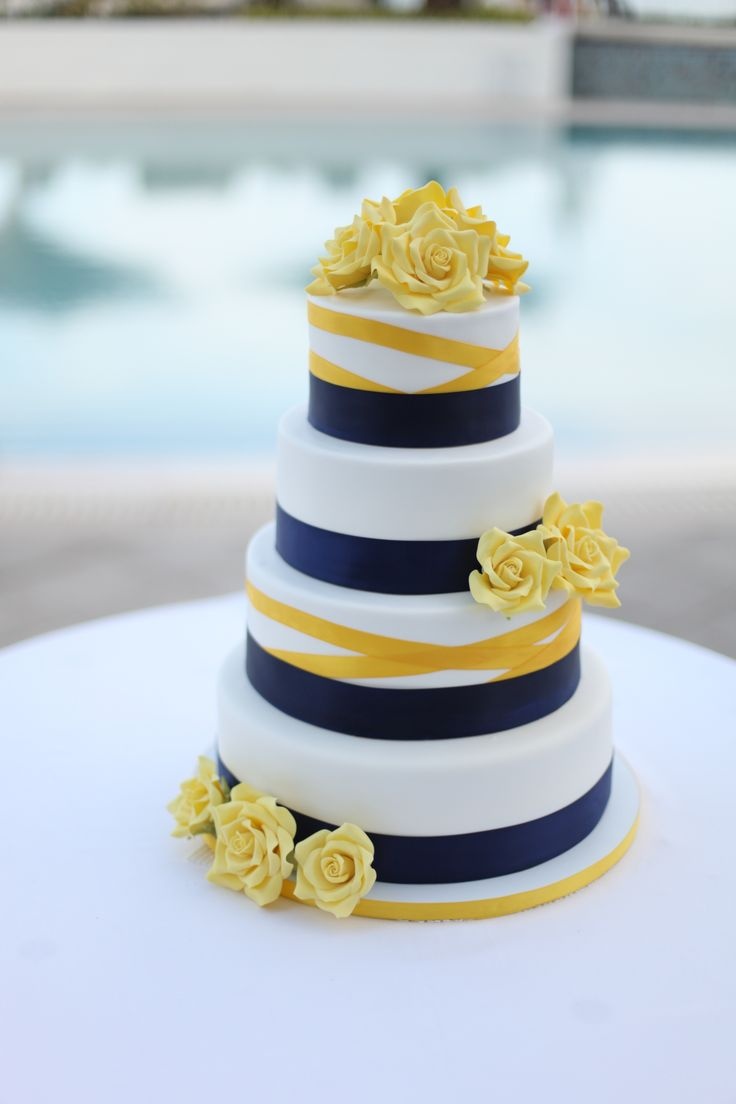 These colours go particularly well with angular or geometric details to match the stark contrast between the colours. We love these modern invitations with sharp lines and patterns to show off the navy and lemon colours at their best.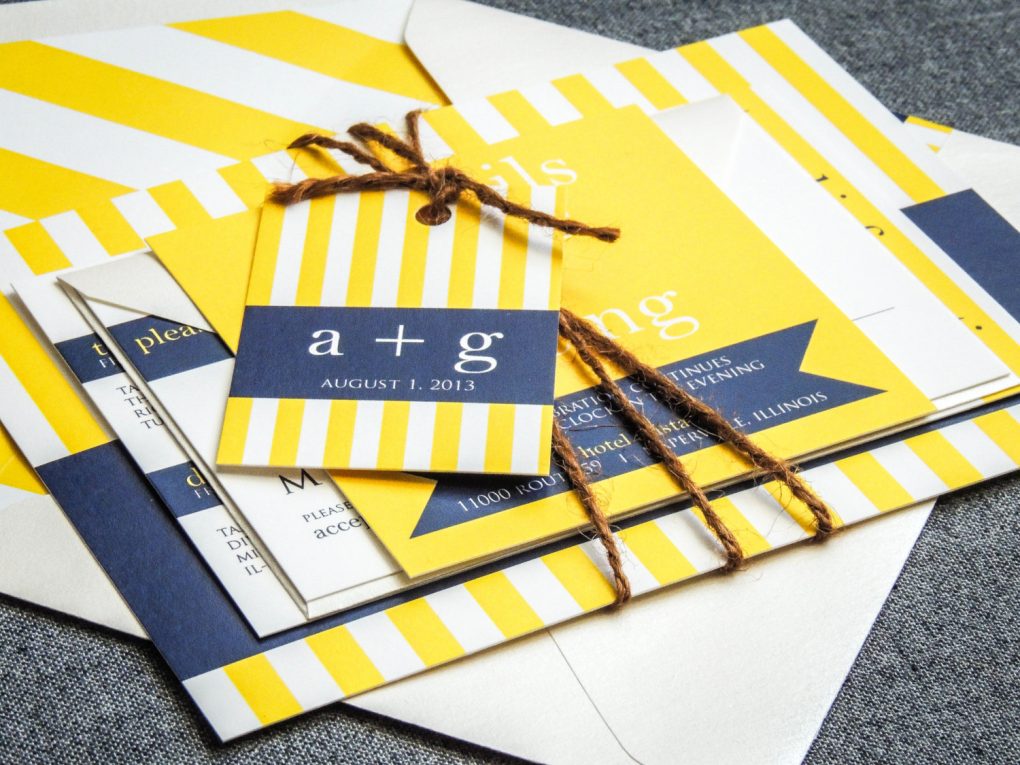 Advertisement
Whether you're getting married in high summer, or in the depths of winter, this colour scheme won't let you down.
- Jenny Darmody
Image credits: Bouquet: Ashton Howard Photography | Bridesmaids: Laura Murray Photography | Groomsmen: Rustic White Photography | Cocktails: Grandes Fetes | Cake: Cake Chooser | Stationery: Etsy