Keeping your bridesmaids happy leading up to your big day can be difficult. Clashing personalities, temper tantrums and conflicting ideas can spoil any bride's big day. Here are a few tips to keep them smiling through stressful times.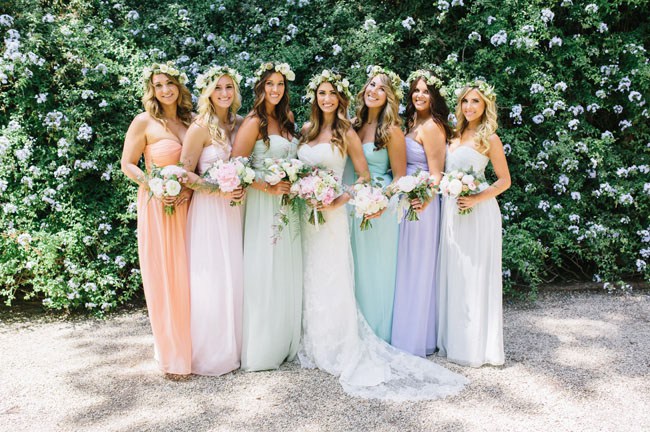 Ask them what they want to wear
You probably have a particular colour and style in mind for your bridesmaids' dresses, but it's important to listen to the input of your bridal party as well. Chances are, all your bridesmaids won't have the same body type and shape, so it's vital to cater for all needs. Put yourself in their shoes, how would you feel if the dress they chose accentuated your biggest insecurities? Exactly. A dress that may suit your flat-chested friend may not look as good on your busty bridesmaid, and vice versa. It's essential for all your bridesmaids to feel comfortable on the day, so choosing different styles that satisfy different shapes and sizes is always a good idea.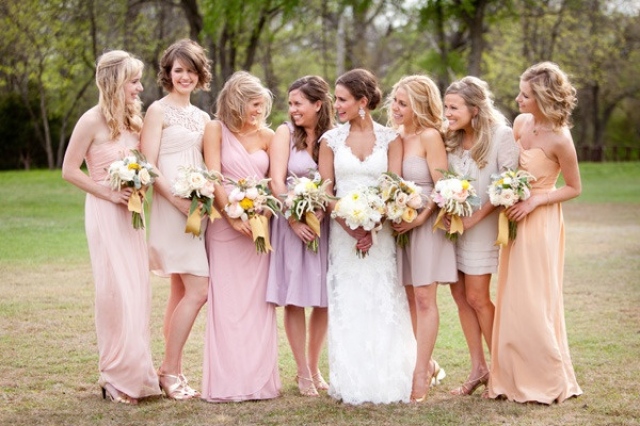 Advertisement
Introduce everyone
Your bridal party can be an odd collection of childhood friends, college roommates and work friends, all of whom you're super close to. The problem is, some of them probably don't know each other very well, or at all, so it's important to introduce everyone properly. Making sure your bridesmaids are getting on allows for more enjoyable and easier wedding planning. Scheduling a dinner or lunch allows everyone to bond and connect, while also kick-starting that all-important preparation. Remember, you're the person who connects this group together, so it's your job to encourage them to get along and hangout.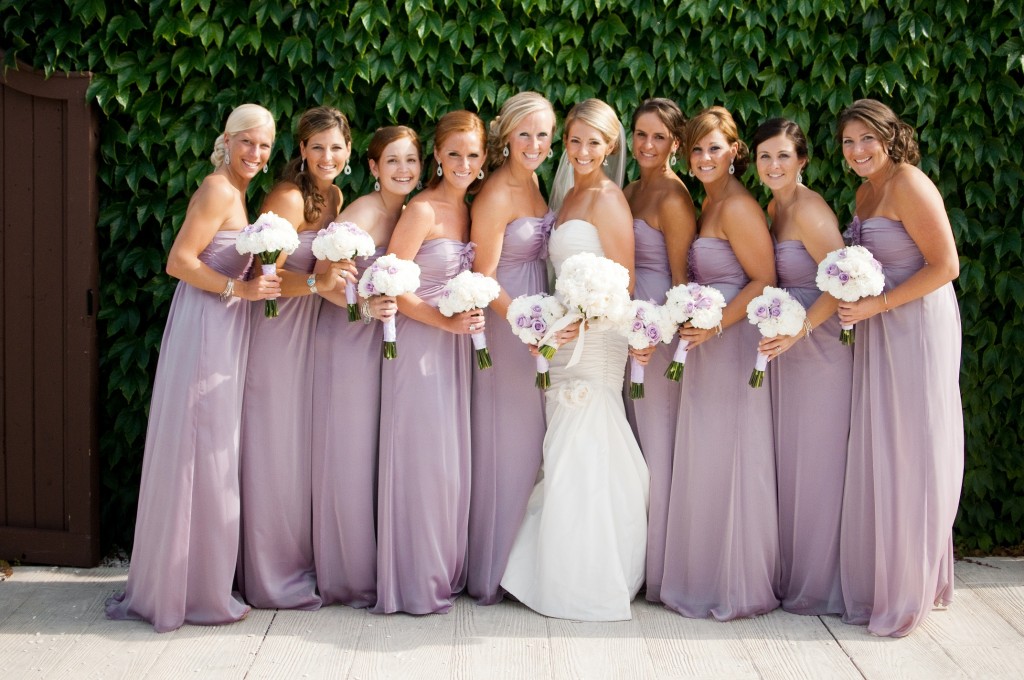 Respect their financial situation
It's important to consider the financial situation of all your bridesmaids when planning your wedding. If you're organizing a weekend away for your hen party, keep in mind their budget. The cost of wedding gifts, the hen party, and the shower all add up, so try your best to keep costs down. If you've been a bridesmaid before then you know the potential financial strain, so it's always a good idea to discuss your plans from the get go. This way, there'll be no financial surprises and you can strategise when to spend money and when to cut costs.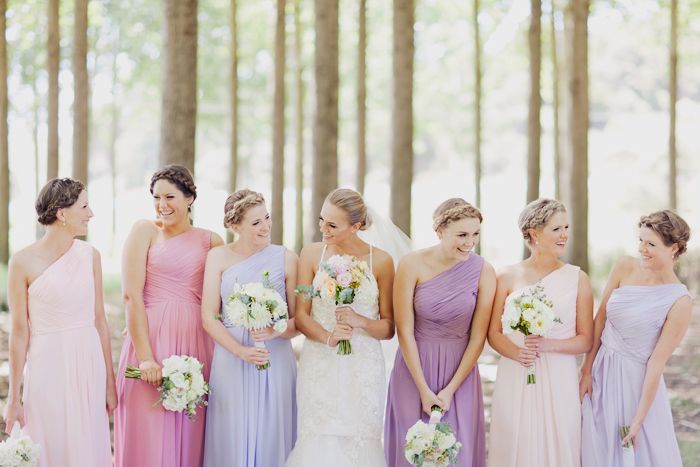 Talk about something else
Advertisement
Yes, when you're planning your wedding day, it's hard to think or talk about anything else, but remember, your bridesmaids don't want to discuss it 24/7.  This may be the biggest day of your life, but it certainly isn't the biggest day of theirs, so be fair with the conversation topic. Schedule specific times and days to plan. This way, when you meet up to go to the cinema you won't be burning their ears off with wedding problems.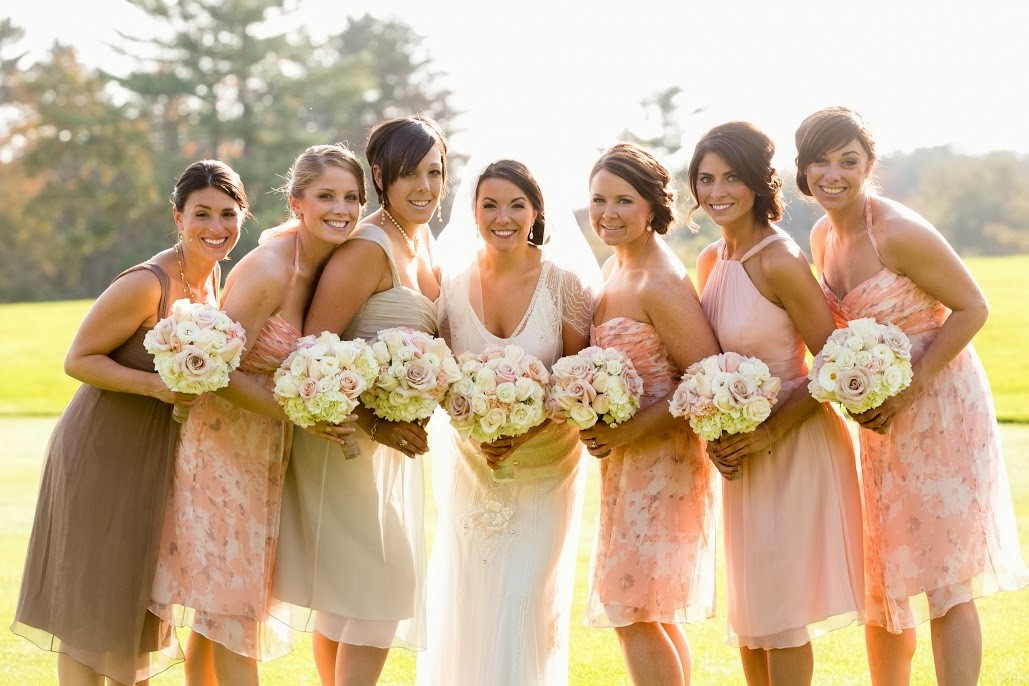 Remember your bridesmaids have a life
So, you may think the world revolves around you during this exciting time, but unfortunately your bridesmaids have a life outside planning your wedding. Be mindful that they may not be able to make every wedding dress fitting or every DIY day, they probably have a lot of other things going on. Discuss what days suit everyone to meet for planning and delegate duties ahead of time. You can't expect your bridesmaid to drop what they're doing at the last minute and cater to your needs.  Remember, they're your closest friends and family, not your assistants, so treat them kindly.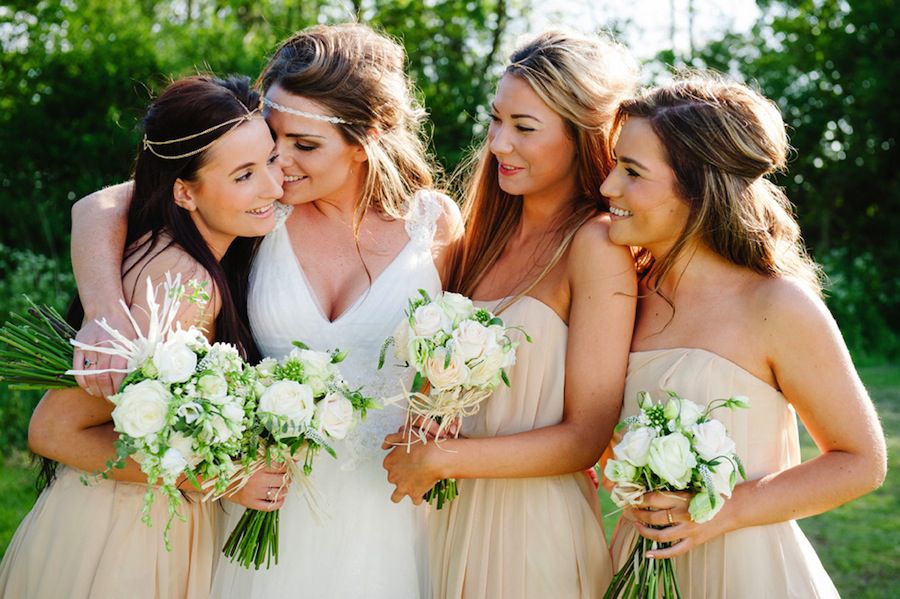 Always say thank you
Weddings take a lot of work and bridesmaid help to lift the heavy load. Always say thank you for every little task they do, no matter how small. All they do is for you and your special day, so appreciate all their hard work. And don't leave them out at the end when it comes to thanking them with gifts, even if it's just a small one.
Advertisement
- Jenny Mooney
Image credits: Pastel dresses: Matthew Morgan Photography | Pink dresses: Kathryn Krueger Photography | Lavender dresses: Snap! Weddings | Purple dresses: Lane Dittoe | Peach dresses: Candace Jeffery Photography | Bridesmaids laughing: Aaron Collett Photography