We all loves the classics when it comes to first dance songs. The lyrics of Etta James' At Last or Can't Take My Eyes Off You from Frankie Valli ring true for all weddings and love stories, even nowadays. But for the modern couples, who are seeking a more modern love song to go with their modern wedding. As such, we've gone back over the year of 2015 in love songs and chosen our top ten favourites for you to think about taking to the dance floor to. Some are no surprise as you can imagine, but forget Thinking Out Loud and Stay With Me, because we're going for 2015 entries that you might not have thought of. Hit play and practice your moves with your groom around the living room for a bit of romance and fun, while planning your wedding.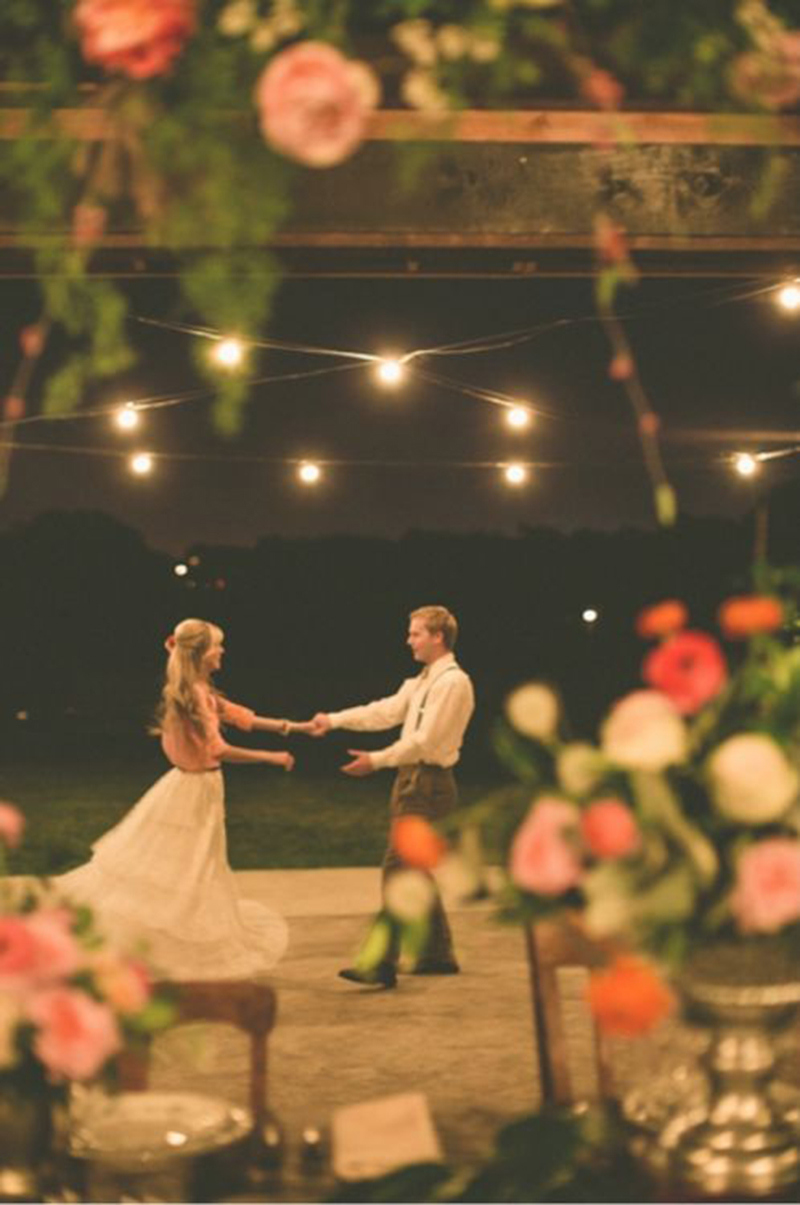 Sugar - Maroon 5
Okay, so we can all admit, this song would be made even better if Adam Levine really did pop out to perform it live. However, even without Maroon 5 making their surprise appearance, this is a great first dance for couples who want to opt for something a little more upbeat.
Advertisement
Love Me Like You Do - Ellie Goulding
It might not be from the most romantic movie soundtrack, but we do love Ellie Goulding's Love Me Like You Do. The lyrics more than make up for the soundtrack it's from, and it's a beautiful modern choice for a first dance.
The One - Kodaline
A slow pace entry from one of our favourite Irish acts, The One might be just that when it comes to your first dance song. Modern, magical and memorable, it's the perfect 2015 song to dance your first dance to as husband and wife.
Photograph - Ed Sheeran
Advertisement
Okay, so we did leave Thinking Out Loud in 2014, and rightfully so as it's probably been chosen by half the couples in the country. But we couldn't leave Ed Sheeran off this list altogether could we? Ed just keeps hitting with these beautiful tunes, and Photograph is just another dream wedding song.
Cheerleader - OMI
No one says your first dance has to be a slow set, or even a mid-beat song. For couples who are already looking for modern songs, there's a good chance you're looking for something totally different. We couldn't get this upbeat song out of our head, and it will make a beautiful and very different dedication from the groom to his 'cheerleader' bride.
Writing's On The Wall - Sam Smith
For something modern and yet very classic in tone, why look any further than to the latest Bond theme? It combines Sam Smith with triumphant symphony of all or nothing sound. What more could you need for a truly dramatic first dance? Especially if your groom fancies himself a bit of 'Bond, James Bond.' Better shake up that martini.
Advertisement
Lay It All On Me - Rudimental feat. Ed Sheeran
Another upbeat entry, and another Ed Sheeran entry for that matter. This song is perfect for couples who want their bridal party, parents and the rest of their guests to join the first dance. It only gets more upbeat as the song progresses and the music and lyrics will keep you smiling at your one and only the whole time.
Like I'm Gonna Lose You - Meghan Trainor feat. John Legend
We know John Legend is fast becoming a legend himself with his beautiful and soulful love ballads, especially with All Of Me becoming a massively popular first dance choice. This time, he's joined Meghan Trainor to bring another perfect song for your first dance. A slow-paced set, this is the perfect song to crank the romance up to eleven on your wedding day.
Advertisement
Flashlight - Jessie J
Hands up who loves the latest Pitch Perfect installment? While we do love Rebel Wilson's rendition of We Belong Together, that's not the first dance song we were thinking of. The supposed original song in the movie, Flashlight is actually Jessie J's masterpiece, written specifically for the movie, and we can picture plenty of couples dancing to this one as each other's flashlight.
Work Song - Hozier
Another one of our own, Hozier has brought us both beautiful and powerful songs and Work Song is no different. A slow song, perfect for a first dance, but powerful and modern enough for a couple who want something a little different.