One of the main focal points at weddings are centrepieces, so it's no surprise that all brides want to get it right. Instead of opting for the typical flower combination centrepiece, why not think outside the box for your special day and choose equally beautiful alternative pieces. This not only gives your wedding a unique and exclusive vibe, but it can also save on cost, leaving you open to spend your money elsewhere. We have fallen in love with all of these different ideas for centrepieces and it's important to know you have so many diverse options when making your difficult choice.  We definitely recommend choosing something different and unique to set your wedding apart from all the others. Here we list our favourite unconventional pieces that we know you'll love.
Candles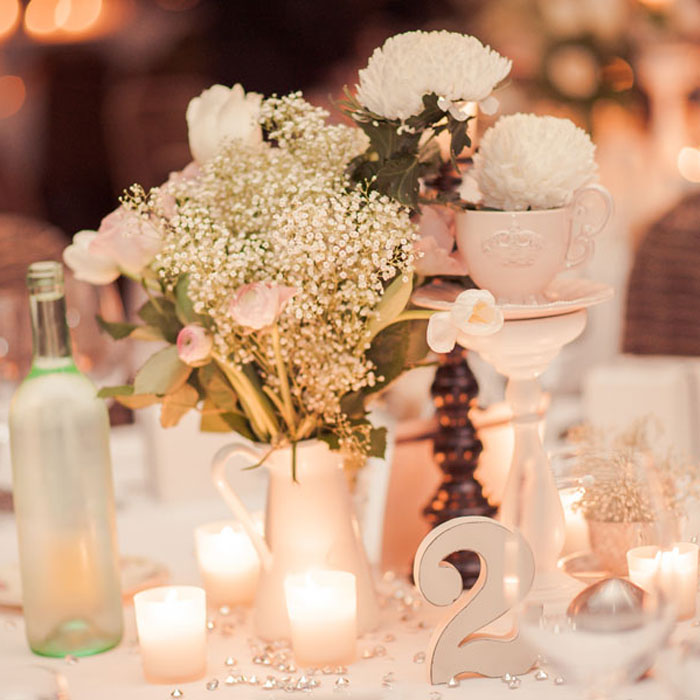 Candles are perfect for creating that romantic atmosphere every bride strives for on her wedding day, so why not use them as a statement centrepiece for your big day.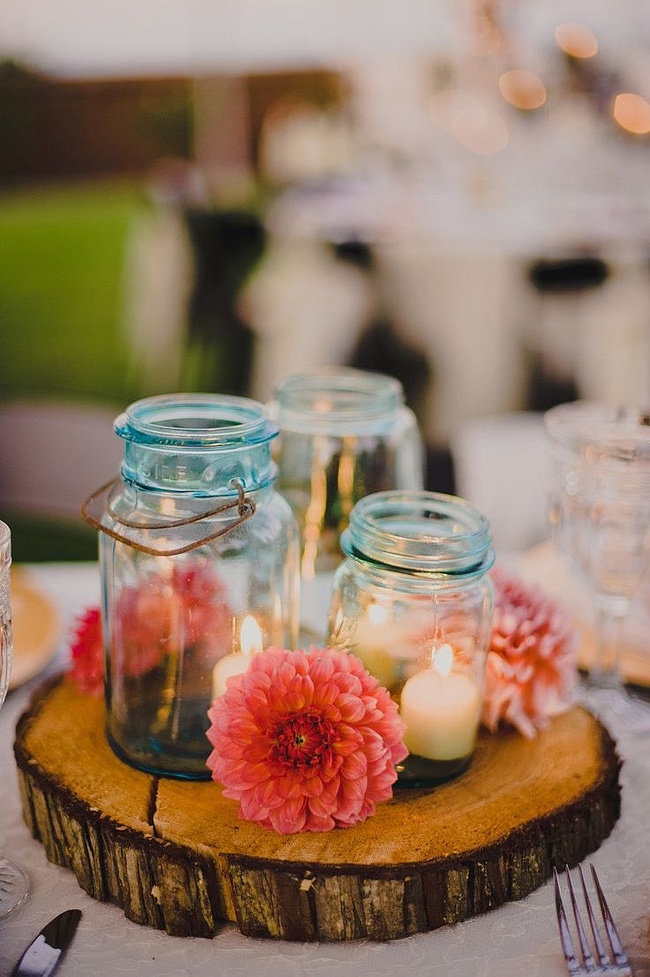 Whether you dress them up with that extra bit of bling or leave them subtle and simple, candles are a sure way to give your special day that exquisite and elegant ambiance you crave.
Photos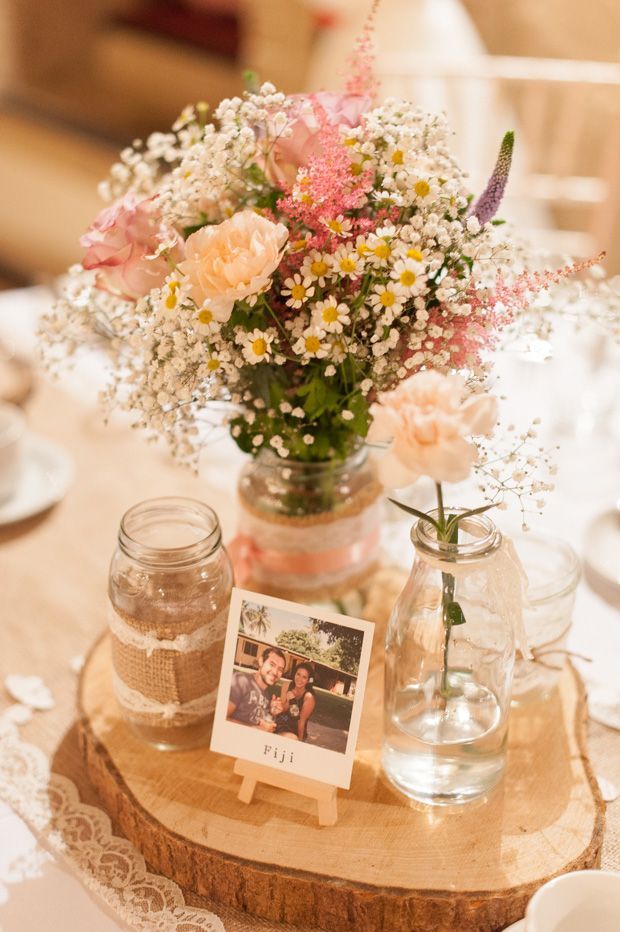 Using photographs as your centrepiece, can give your wedding that personal and intimate feel every bride loves. Photos of you and your other half throughout the different stages of your relationship is the perfect piece to bring romance and love to your special day. Whether you use a simple photo frame, or get creative by hanging different photos from a branch or ornament, they will certainly make for a striking focal point.
Desserts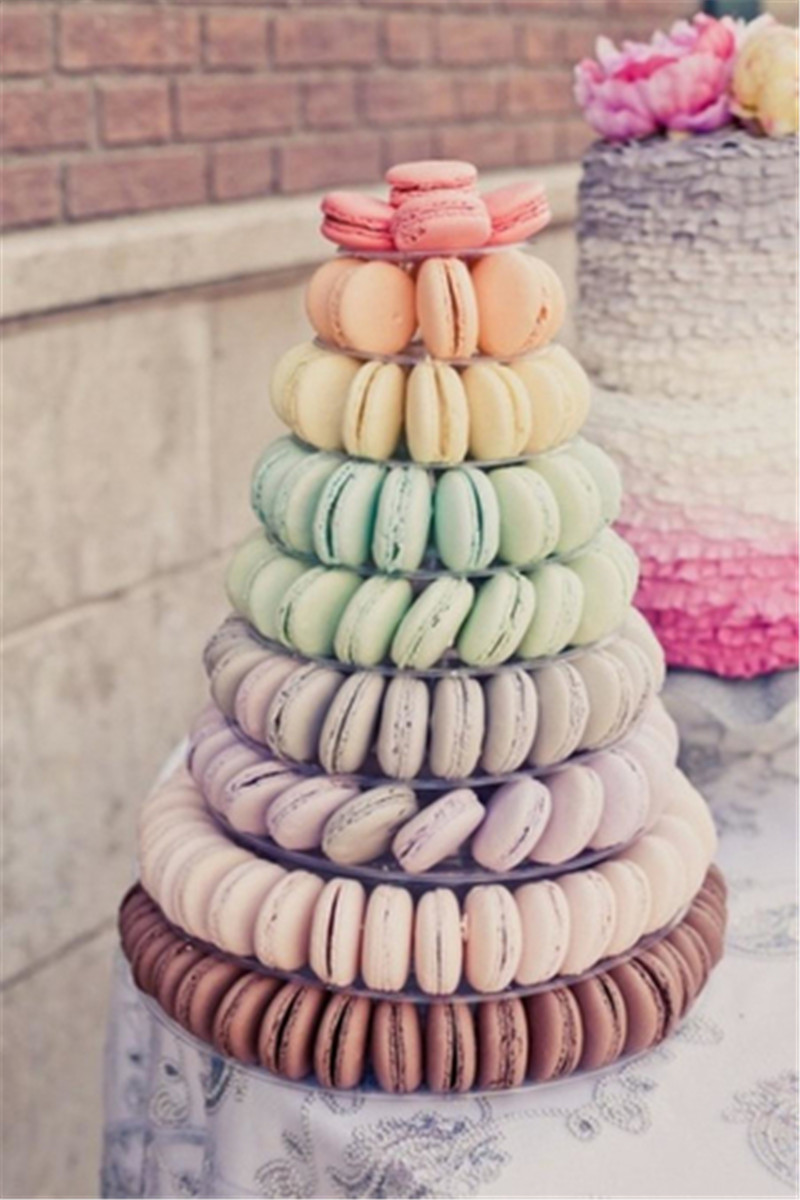 We are obsessed with the trend of using delightful desserts for centrepieces. This is definitely a crowd favourite, and your guests will love dining at a table packed with sugary goodness. Not only do they look deliciously divine but they also taste amazing. These deserts can tie perfectly into your colour scheme, allowing you to play on the colours you love.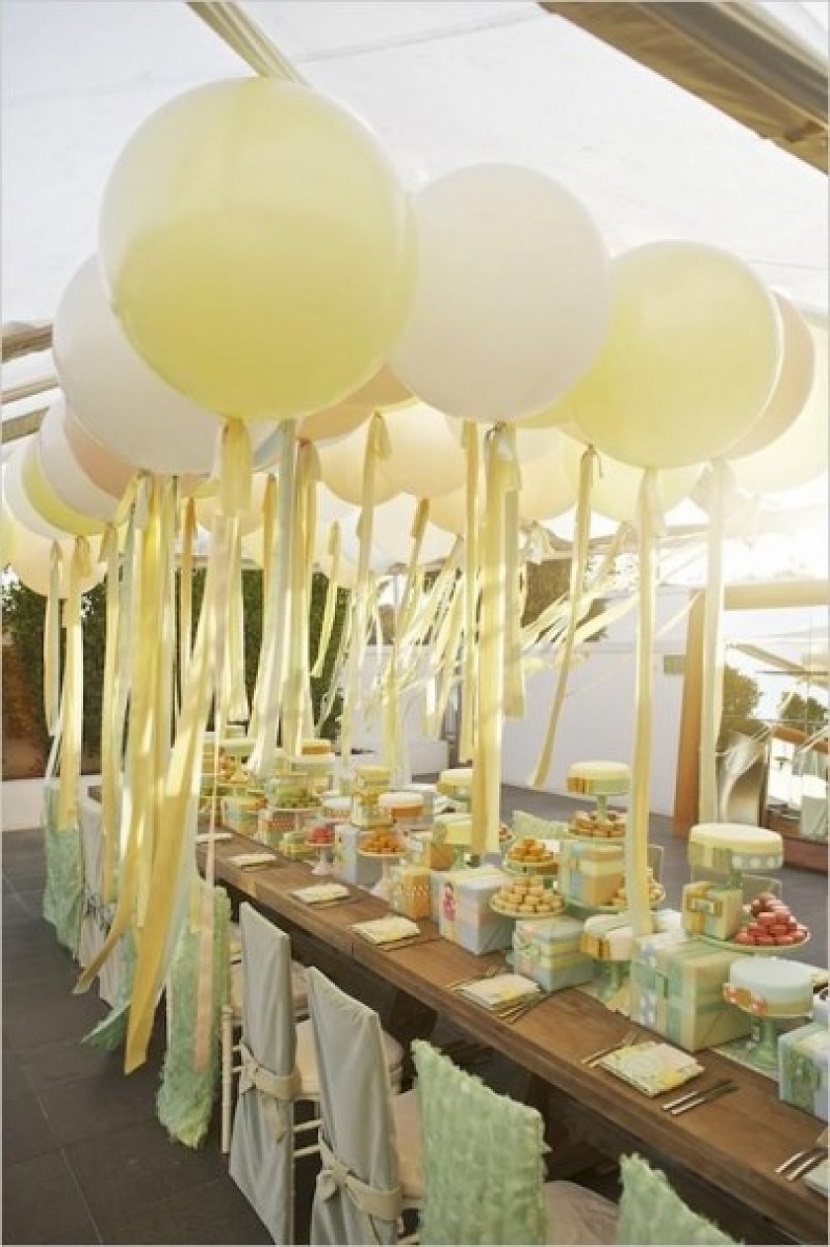 This type of centrepiece is perfect for outside spring/ summer weddings and our favourites include girly cupcakes and pastel macaroons.
Lanterns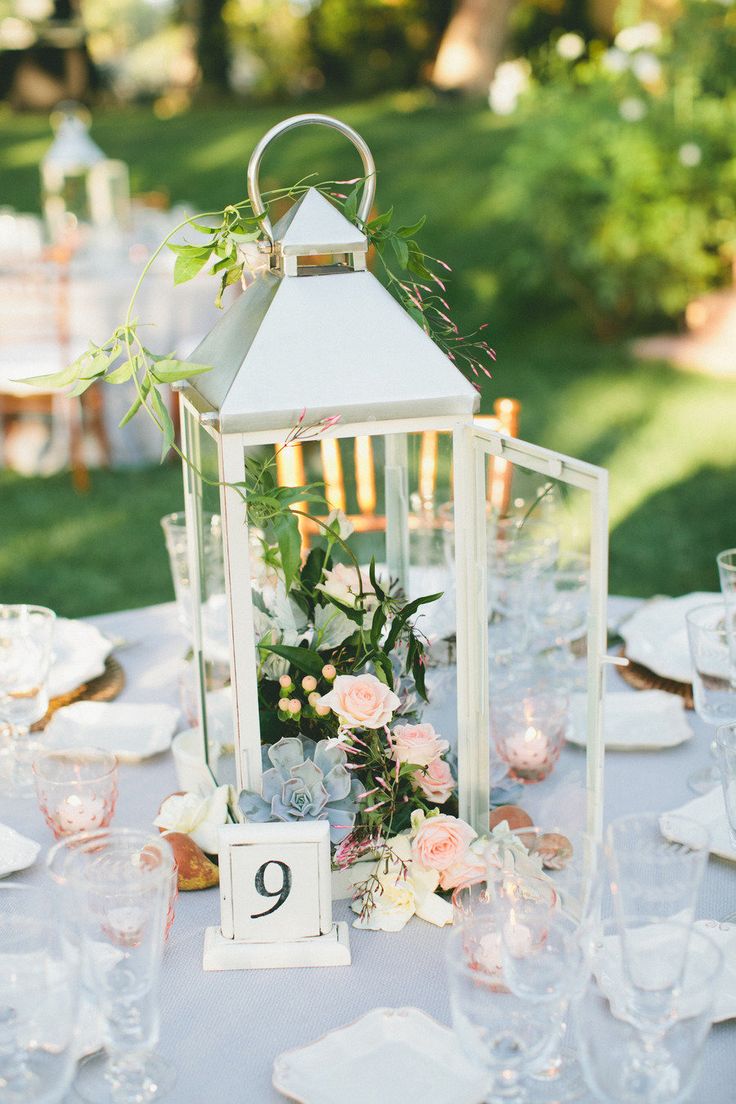 A simple lantern can act as an enchanting centrepiece for your special day. Whether you decide to dress it up with flowers or leave it modest, lanterns are sure to set a romantic mood on your wedding day.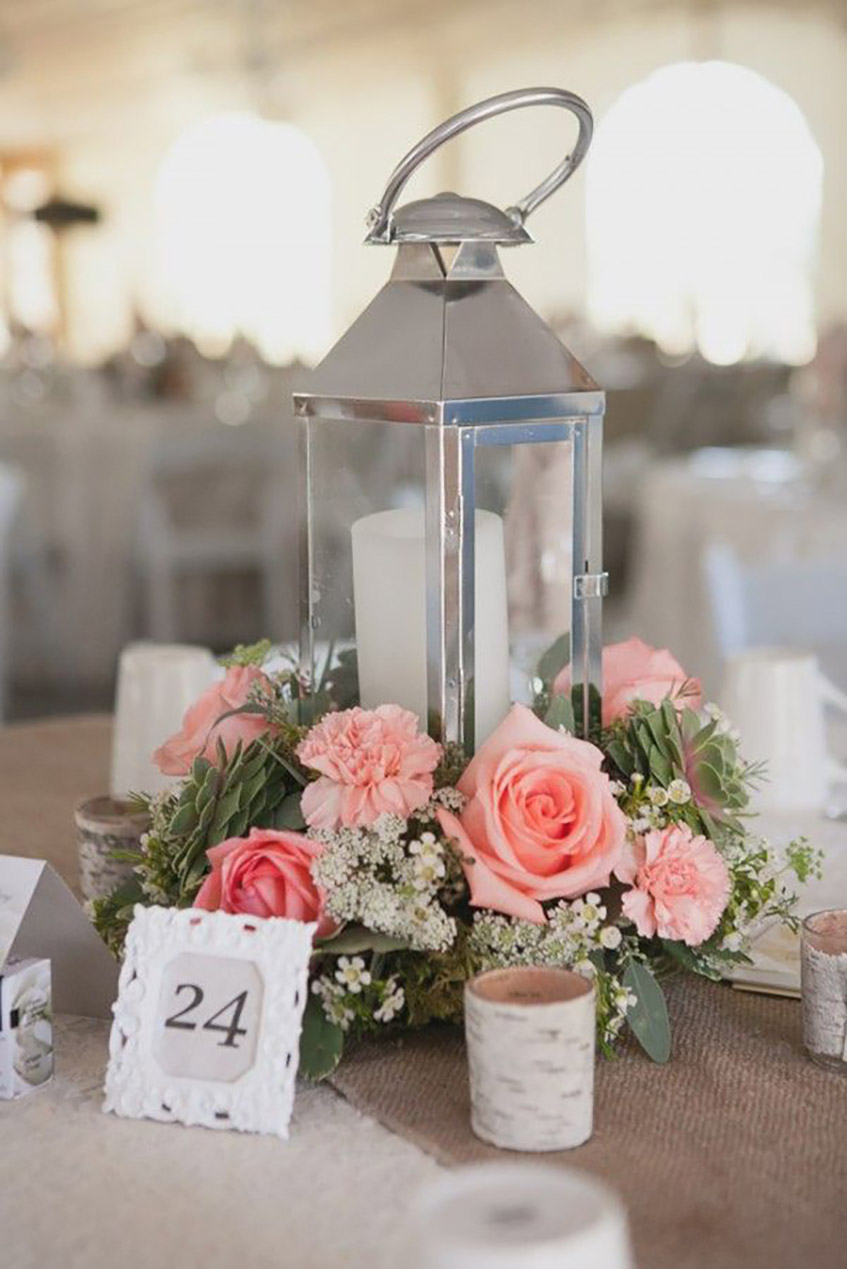 They can also be perfect for destination weddings, their versatility allows you to create whatever atmosphere you wish.
 Birdcages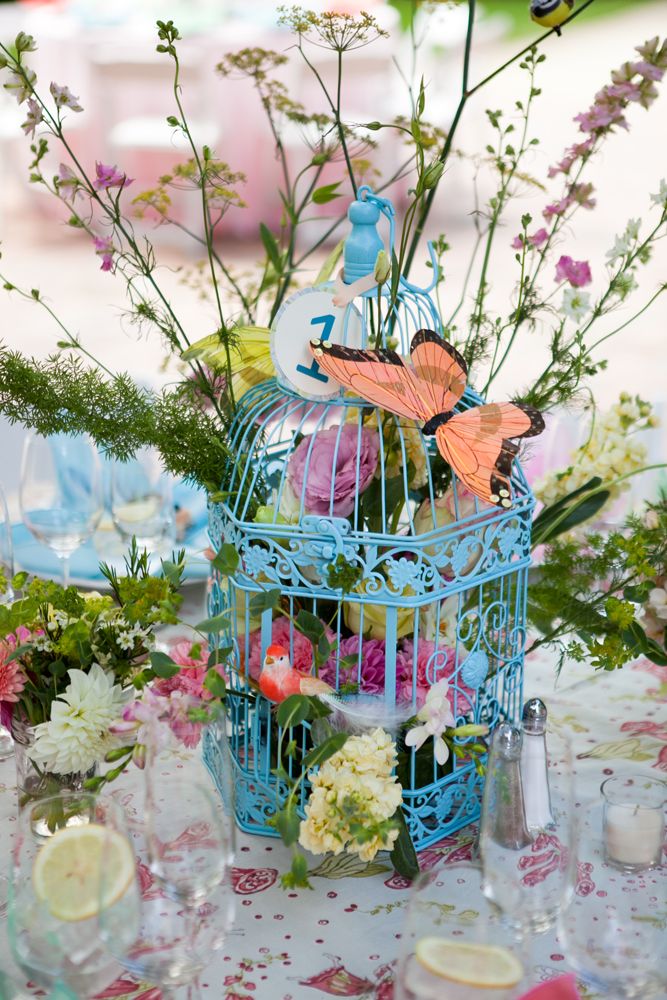 If you want your wedding to have a quirky and unconventional edge, why not use a charming bird cage as your centre piece. This may seem like a strange choice for a wedding, but when styled correctly, this piece can transform into a fairy tale like ornament.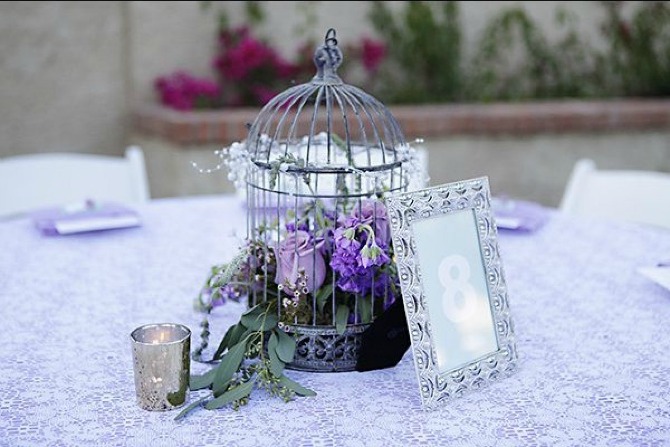 If you're desperate to create that soft and romantic ambiance on your big day, the birdcage could be the ultimate choice for you.
Flower pots and tea pots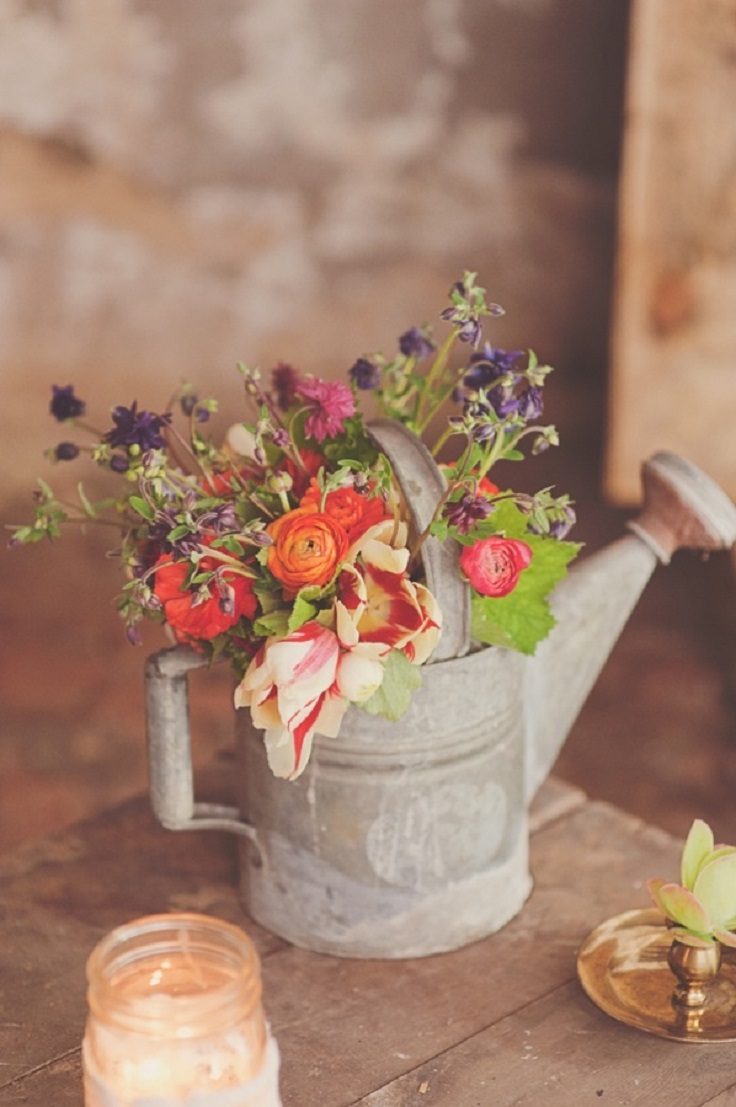 If you're thinking of having an outdoor or barn wedding, flower pot centrepieces could be the perfect. The bohemian style pots act perfectly for your rustic, country wedding and an amazing choice for spring and summer.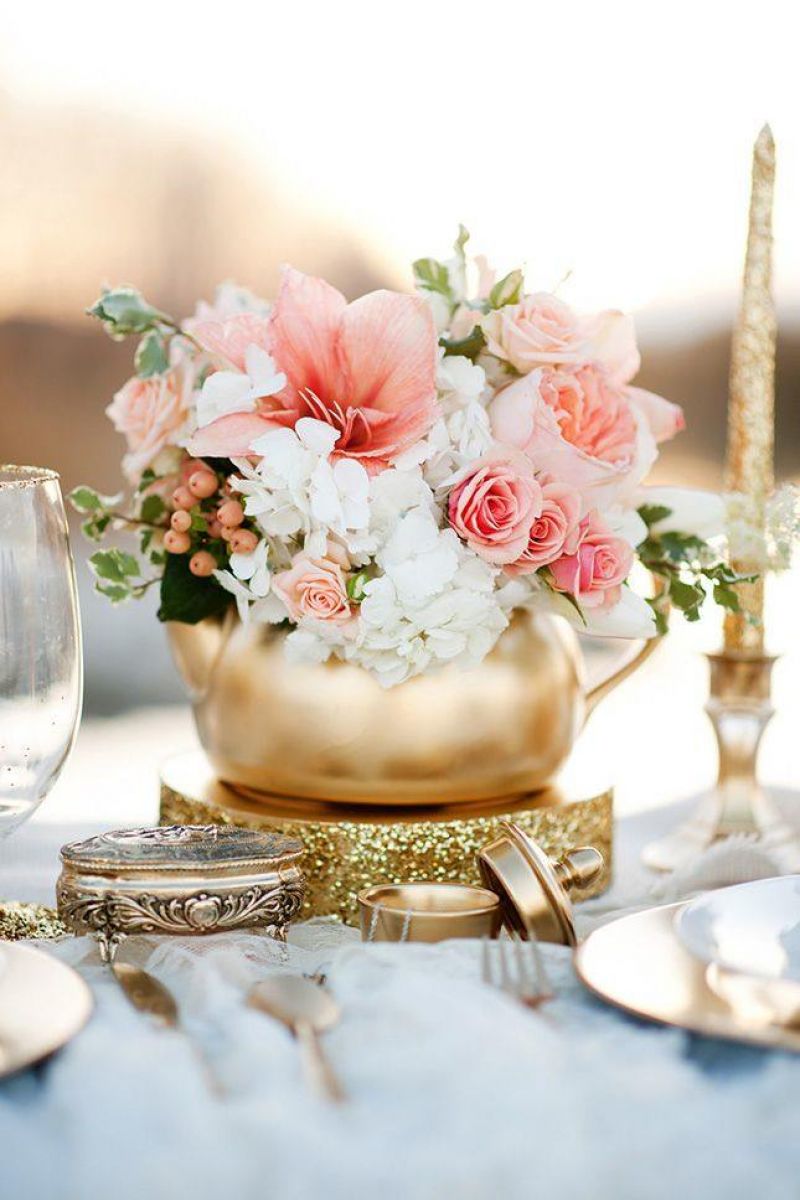 If you opt for the tea pot, you can turn your wedding into an outdoor girly wedding, but whatever you choose, it's sure to be unique and tasteful.
 - Jenny Mooney
Image credits: Light candles: Popcorn Photography | Mason jars: Ryan Flynn Photography | Photo: Mark Barton Photography | Macaroon tower: One Love Photo | Dessert table: Mike Conlon via Wedding Chicks | White lantern: One Love Photo  | Grey lantern: Kamp Photography | Blue birdcage: Kevin Chin Photography | Purple birdcage: Memories Through Time | Watering can: Boho Weddings | Gold teapot: Kristina Curtis Photography